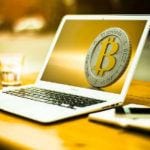 Do you think that free bitcoin is a scam? Honestly, not necessarily. In this scam review we are going to differentiate the scam free bitcoin from the legit free bitcoin.
Have you ever heard this popular adage?: "There ain't no such thing as a free lunch". Well, it really means what it means, right? Then, is that also true when someone offers you Bitcoins for free? This is what we are going to find out here.
Of course, you will admit that it is totally human to be seduced by an offer when you are promised free Bitcoins. Even at absolute lowest value, Bitcoins can cost something like $3,500 a unit.
This would mean that even if you were to receive just 0.1 (one tenth) of a Bitcoin without costing you a penny, it would earn you something like $350.

Obviously, this kind of offer would most likely tempt many of us. But how can we be sure that this is not a well set trap put in place by some clever scammers?
The easy answer to this is that you can simply keep well away from any dodgy free bitcoin scam.
Yeah, easy to say! But how do you make the difference between the scam and the legit?
This is what I am going to explain here in this review:
As I am of a positive nature, let us begin with the legitimate free Bitcoin offers:
Not all Free Bitcoin Schemes are scam

---
Yes, sometimes, you can potentially earn some free BTCs (short for Bitcoins) without pulling out a dime out of your wallet.

However, don't you believe that someone will simply throw at you a bunch of free Bitcoins out of pure generosity. Definitely not, but they might happily give you some Bitcoins if you can do something for them that will in turn earn them some money.
Let us see how:

1 – Online Games
---
You will often come across online gaming platforms offering you a small amount of Bitcoins as a reward for clearing a certain number of levels or simply to win a number of points.

The reason for this is because the more time you spend on these platforms, under the sway of some possible earning, the more you will be shown adverts on which they earn some income from.

You will easily recognise these platforms as they will usually be totally littered with banner ads. The website owner will then pay you a tiny percentage of the income they get out of displaying the adverts.
2 – Bitcoin Faucets free or scam?
---
You will also learn that some website owners will pay a minute amount of Bitcoins in order to attract visitors to stay for as long as possible on their website.
In such case, every minute counts or even over a short period of time. So, when you spend some good amount of time on the Bitcoin faucets, you will earn some Bitcoins worth a few dollars; as these websites make use of this sort of bait as a way to get you on board.
3 – Affiliate or Referral Programs
---
You most likely have heard of referral or affiliate programs. Perhaps you are already earning an income, full time or part time referring people, friends or acquaintances to some products or services via your affiliate link.
Well, this works the same way, with the difference that, instead of earning some dollars, euros, yens, pounds, etc., you earn a number of free Bitcoins.

To give you an example:
In the "Coinbase exchange" system, you can wrothly earn US$10 worth of Bitcoins when signing up through an affiliate link.

But, I can guarantee you that you will never get rich with these kinds of affiliate programs. If you want to know how to make a serious income online with a reputable affiliate program, I suggest that you look at my #1 recommended money making opportunity.
4 – Ask for Donations
---
Time and again, you will find that Reddit users solicit the crypto community to make a Bitcoin donation. Even by receiving small amounts from time to time in this way can end up in you earning a certain number of Bitcoins.
But personally, to me, this way of earning some Bitcoins looks very much like sitting at the corner a busy street with your hat and begging for a few coins.
If you want to learn how to make some money online, much more than you could earn begging, you should join my free Internet Marketing course.
All you have to do is to click on the banner below and you will receive one lesson at the time in your email box:

I am quite sure that you will enjoy it.
Now let's talk about the Free Bitcoin Scam
---
One way that you will easily identify a free Bitcoin scam is when they openly, or indirectly, ask you to first send some money prior to sending you some Bitcoins.
With just a bit of common sense, you should realise that it's not free anymore. In this case, you can immediately conclude that it is a scam.

But, to be fair, although online gambling sites that are offering free Bitcoins appear to be doubtful, they are not necessarily operated by scam artists. They usually function in the same way as the regular gambling platforms. You might have the opportunity to earn a few free Bitcoins. But I won't really bank on that to make a living from home.
And to conclude …
---
As you have seen in this review, it is quite easy to identify a free Bitcoin scam. And not to fall in the trap. Although there are a few legit ways to earn your free Bitcoins. But really, is it worth the time and trouble?
To enable you to compare this free Bitcoin opportunity with my #1 recommended money making opportunity, I have compiled the following comparison table and I let you be the judge for yourself:
So, that's it for now …
Thanks for reading
---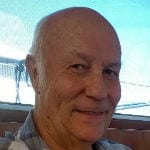 Now you can identify the free bitcoin scam. If you have any other tips in this particular field, my readers and myself would like to hear from you. Should you have any problems and would like to find a solution, please make use of the box below. I normally respond within 24 to 48 hours. If you enjoyed reading this article please share it socially. Also post your appreciation in the comments area below, I will highly appreciate it!
I am a Premium Member at Wealthy Affiliate, where I learned how to share my passions and successes. You are most welcome to join my team and learn how to become successful in business and retire early. I will personally mentor you for FREE. It is 100% FREE to join, learn and earn! So, click the button below and I'll see you on the other side.