How to Start in Affiliate Marketing for Free – 5 Basic Steps to Success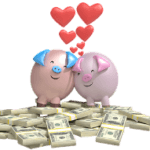 In this tutorial I will show you how to start your own Affiliate Marketing business, and for FREE. If you do not know what Affiliate Marketing is, I invite you to have a look at one of my previous articles … What is Affiliate Marketing About and How it Works.
Now, don't you believe that this article by itself will make of you an Affiliate Marketing guru. In this tutorial you will only learn the basics that you will need to get you started. Indeed, you will need much more training to become a full time Internet Marketer as I am.
If you are serious about becoming a full time Internet Marketer, I'd love to work with you and help you succeed. If you feel the same, first sign up for my FREE Internet Marketing Course by clicking on the image below. You will be introduced to this most exciting and rewarding profession. And you will be given the opportunity to join my team of highly successful entrepreneurs …

Done it? Great, then let us continue with our tutorial, okay? …
How to Start in Affiliate Marketing for Free
---
As I am always telling my students, to become a successful Affiliate Marketer is not difficult. It only requires a well defined method. Most so called Affiliate Marketing gurus will make it a big deal just to impress you; or to grab as much money as they can from you to give you some very complicated tutorial.
Here, what you are going to learn is free obviously. The training I am offering you above is also free. Plus, during the course of this tutorial I will point you to the right places where you will have the opportunity to get more advanced knowledge on how to start your Affiliate Marketing business from home and also … for FREE!
The present tutorial contains 5 distinct steps, which are to be followed in the right order for better results. They are:
Okay then let's begin …
1 – Find Your Niche Market
---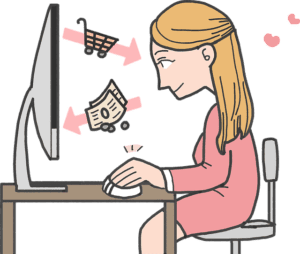 If you are wondering how to get started in Affiliate Marketing the wrong way, fail totally, and wonder why, trust me, this would be to start promoting products or services that have absolutely nothing to do with each other.
This is unfortunately how most aspiring Affiliate Marketers get started and fail miserably; then putting the blame on this most rewarding form of marketing that is Affiliate Marketing.
If you want to succeed in Affiliate Marketing, you must narrow your field of action; which means that you have to find your niche market and become an expert within it.
The two strategies which I am detailing a bit further down, both require that you are an expert in your chosen niche to work properly.
Of course, no one expects you to become an expert in a field that is completely unknown to you in just a day. And that's normal.
As you build your Affiliate Marketing business, you can progressively expand your knowledge and expertise over time. Six months from now, you will probably (hopefully) know more about your niche than most people. And the good news is that six months after that, you will probably know enough to position yourself as an expert.
"Knowledge is Power!" – Sir Francis Bacon
Do not worry too much about finding affiliate products or services related to your niche. We will see later on in this tutorial that there is more than enough products and services available for each and every niche, okay?
Simply select a domain name that you like or which "speaks" to you. Maybe you have a passion for a particular subject and know a lot about it. Or maybe in your workplace, there is something in which you excel and could talk about. Or also, you love practicing a certain sport and could share some very valuable tips. And so on, and so on …
Or a completely new field that you want to learn about. You can then choose anything that you fancy. On this subject, you might be surprised to know how much you can learn on a particular subject that you know very little about, simply by researching and sharing your discoveries on a blog post.
Yes indeed, I was not an expert on everything that you can read in this blog … until I researched it and wrote about it.
So, once you have found your niche, you can move on to the next step …
2 – Find Products Related to Your Niche Market
---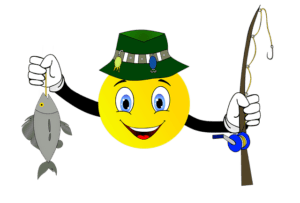 Now that you have your niche, let's see if you can find some affiliate programs for products or services that are related to your chose niche.
You can find tons of Affiliate Programs on ClickBank, JVZoo, ShareASale, etc. As an alternative, you can make a Google search for "product name" + "affiliate programs" to see if an affiliate program is available for a product.
Unfortunately, with time these platforms have become the breeding grounds for scammers. So, as a newbie, I do not recommend that get your feet wet in a pound full of sharks, see what I mean?
But don't worry, because further down I will introduce you to a program that I can highly recommend with which there is no risk involved, and which is free to join and to promote. As contrary to what you might think, not all Affiliate Programs are free to join and promote. And we love free, isn't it?
So patience, and now you can go to the next step …
3 – Choose Your Strategy
---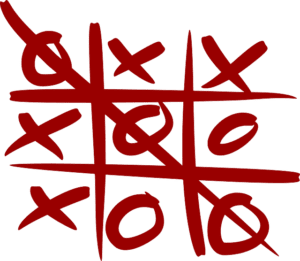 Very well, so now you have defined your niche market and we will talk about products and services that you might like to promote later on, unless you already have your own and wish to work with them.
Now you will have to make a choice on the strategy that your would like to apply:
either you create a blog or a website related to your niche market,
or you create a landing page for each product or service you want to promote.
First strategy …
To build a website or authoritative blog related to your niche is the strategy that most people choose when they get started in Affiliate Marketing, including myself.
Simply put, you will create a website or blog to promote products or services related to your niche. No, don't panic as it is much easier than you think. Yes, and I will show you how you can create your own website in a matter of minutes! Yes I will, but for now let's not get sidetracked, okay?
To do that, I recommend that you use WordPress as the base of your website or blog, although you can choose any other website creation platforms that exist, but by experience, WordPress is extremely easy to work with and has become a leader in its field, and for good reasons.
WordPress also house a very large number of themes and plugins that will help you create a beautiful and highly performing website.
The theme to choose from depends very much on the products your are going to promote, and your taste really. I have several websites created on WordPress and each one of them are created on a different theme. This one is on a "Dukan Theme". After testing several themes, I have decided that I was more comfortable working on this one.
So I won't recommend any particular theme to you as you have to make your choice yourself. Be aware that you can start your blog on a certain theme and change later if you find that another one would be better.
Then, as I promised to show you how you can create your own website in a matter of a minute, have a look a this ~~> How To Build A WordPress Website In Less Than 30 Seconds (Video To Prove It).
Are we impressed or what?
Well, now that your blog or website is set up, what is the goal? Since you are new to affiliate marketing, you will probably not have much traffic at the beginning.
The goal is to regularly add content to your site, such as tests, reviews, tutorials, guides, etc … where you are going to promote the products of your niche market. We call this monetizing your website.
You do not have to promote products or services on each and every page or post, especially when your blog is new, as Google doesn't like that. I would even say that you should create some content without promoting anything. But that's how you are going to make your money in time.
As your site grows and starts to get traffic, people will click on your links and buy the products that you are offering. And you will earn some commissions on these sales.
However, do not be under any illusion that you are going to make a lot of money after your first article, unless you already have some money and decide to go for paid traffic, but even that way you are not sure of making a profit.
Developing a blog or a niche site takes time and you will probably have no sales for several months. But once sales start, and you continue to add content, and you use the right marketing strategies, you should start to really make money.
Some people earn several thousand dollars monthly through their blog, it's a reality. But as I said, it took them months or even years to get real results. It's a long-term strategy and not a get rich quick project. This is one thing that you must keep in mind, okay?
Second strategy …
Promoting products or services using landing pages. This strategy is simpler to implement. Here is how it works. You choose the best possible product in your niche market.
Then, once you have this product, you will create what is called a "landing page".
It is essentially a web page where you are going to present and praise the merits of the product. You insert a "Call To Action" or CTA, to redirect the visitor to the sales page of the product in the hope of making a sale.
And then, you can promote your landing pages using different marketing strategies, such as paying ads on Facebook or Twitter.
Then you can repeat the process for another product:
Landing page with CTA
Sales page. and
Promotion
Once you master the art of creating a funnel (sales funnel) that gets good conversion rates, you will be making some money.
In order to create landing pages, you will need a landing page creation service. You can also use WordPress by creating a new page and use a page builder like Elementor if you prefer.
4 – Generate Traffic
---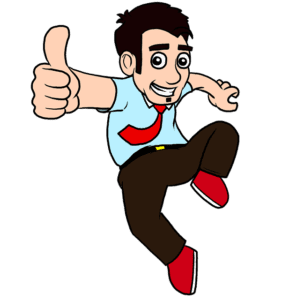 I guess it's no secret to you that no traffic means no income, right?
Once you have enough content on your site, you should start generating traffic from organic sources. Of course, you can also use other sources of traffic to boost your monthly visitor count, like the RT Rebrandable Traffic Generator.
Another way to develop your traffic is to take advantage of SEO (Search Engine Optimization). To do this, you will need a search engine keyword tool to determine which are the best keywords to use in your content.
One that I highly recommend, which I consider to be the best available to date is Jaaxy, yes, you can't go wrong with that.
5 – Develop Your Audience Through eMail Marketing
---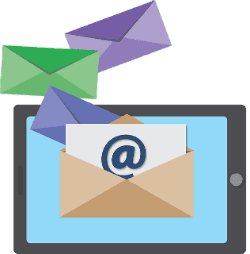 Email marketing is still one of the most effective methods for promoting these days. That is why it is very important for your website, blog or landing page to capture emails.
You can offer a reward to encourage your users to sign up for your newsletter. For example, if you offer them a free guide, free advice, access to one of your premium courses, or anything else that would bring value to them, they will happily part with their name and email address.
In order to build your email list and launch email campaigns, you will need an email marketing service which will provide you with an autoresponder.
If you don't know what an autoresponder is, or you are looking for one that is reliable and affordable, I recommend that you have a read at "How to Start an Email List".
Once you have developed your email list, you can use it to create email campaigns. You can create campaigns to inform your subscribers about a new article you have written or some popular articles in your blog, and promote one of your best products in the process.
If you chose the second strategy, you can promote other related products through a series of regular emails (one email a day, or an email every other day for example, so as not to spam the prospect).
The fact is that you have qualified prospects interested in your niche. So it makes sense to know that they may be interested in other similar products.
Start in Affiliate Marketing for free – Conclusion
---
Congratulations! You have reached the end of this free guide on how to get started in affiliate marketing.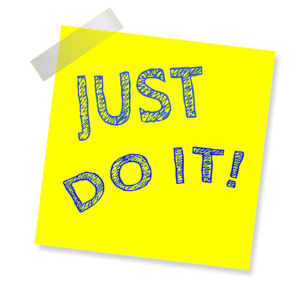 We covered a lot of points in this guide on how to get started in Affiliate Marketing. As you can see, Affiliate Marketing requires a lot of work upstream before you can start earning large sums of money. But it's really worth it, I promise you!
For those of you who would like a detailed step-by-step guide on how to get started in Affiliate Marketing, I highly recommend Wealthy Affiliate which is the number one place to learn all about making money online.
You can start with the FREE Starter Plan, yes, remember we love FREE! So …

Alright, I hope I've helped you a bit with this free guide and that you now know a little more about how to start in Affiliate Marketing. If you enjoyed going through this tutorial, please share it socially, it might help others too.
Feel free to ask questions in the comments section if you need help ?
Thanks for following this tutorial
---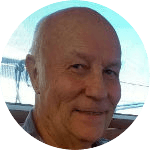 If you are looking for an honest way to make a living online, and to start for free, just like I have been doing for years, I recommend that you first learn more about Affiliate Marketing, it will cost you nothing. 
You can even start at your own pace if you don't have much time to spare. All you have to do is join my FREE Internet Marketing Training by clicking on the banner below …