A GrooveKart Review – Here's Your New Ecommerce Platform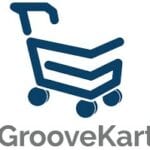 If you are an eCommerce person, you might have heard about GrooveKart, although the existence of GrooveKart is rather new – if you want to know about what is GrooveKart, how does it work, and why it is compatible with Shopify, here's a GrooveKart Review for you.  
Ecommerce businesses are growing with time. 2020 was the time when most of the physical businesses have made their visibility online for the first time – they are thousands in number for each country. Although this sudden incline in the migration wasn't expected a few years ago. That's due to the pandemic, but most people have recognized the importance of having an online business setup.  
Having an online eCommerce business comes with various platforms where you can display your service and products, and the market for the users' end. Some platforms are easy to work with while some demand expert support for business development.  
There are various eCommerce platforms of which WordPress, Wix, Weebly, and Shopify are well-known, they enable users to use limited free sources. The one who is entirely new to the online network finds it difficult to use them is limited to the free resources, you've to purchase themes, apps, and various plugins to make it functional and these are quite expensive at the beginning.  
To make online business users' friendly, another platform was recently launched by the name "GrooveKart", it is extremely handy, simple, and easy to set up the online company with perfect orientations of images (products), easy payment solutions, and a lot more. If you want to set up an online store with your hands in your way, then this review will show you that GrooveKart is the perfect option.  
We've covered a GrooveKart Review below …
This covers the following questions:
What Is GrooveKart?
---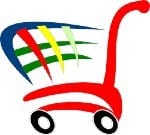 One of the best eCommerce platforms is provided by GrooveKart at relatively lower costs than other website building platforms. It offers powerful software, easier to use, and quite better than others.
It enables you to use the most effective way for selling physical products. And, it doesn't limit you to the local community but you can also make your appearance worldwide by attracting foreign customers.
The medium offers you standard and platinum features depending on your interest area and the way you comprehend. The features could easily be used by any layman by following the steps on tutorials.
The price of the business is $99 per month or $497 yearly – a huge discount enables you to earn and save money at the same time.
How Can I Design My Store?
---
Designing a store online is a piece of cake if you are an enthusiast to make your visibility.
The specialty of GrooveKart is, it is not complicated like other platforms, it allows you to drag and drop the features you want for everyone to view on the main page. You don't have to learn the smart skills of designing a website, it is as simple as drawing on paper.
Even if you don't have products, it offers Dropshipping availability right into your dashboard which you can request to affiliate with others, and earn as much as you want.
The pages are all fast-loading. Make sure the design of your website is not very complicated, it must be users' friendly and with the display of the products or service on the front page.
Don't worry about the responsiveness of the pages, it comes with both mobile and desktop easy settings. Describe what your business is and then take customers to their destination page, also add contact details and mention prices. 
What Payment Methods Does GrooveKart Support?
---
With the payment features, it earns trust at both business holders' and customers' ends. The best about GrooveKart is, it doesn't charge you when the payments are made.
You can use the popular payment solution providers including PayPal, Authorize.net, and Stripe. They easily get your customers connected with you and products displayed.
Plus, you don't have to design order pages like checkout and cart, they come with the theme chosen. At every step from order selection to place order, it allows buyers to view must-have related products. 
Does It Offer Discount And Coupons? 
---
You can both get and give discounts. For you, the biggest is almost 50% discount that comes with your registration, it is just $497 yearly – isn't it amazing?
And now, if you live among those people who love discounts and coupons, add details of the offer occasionally. All you need is to add a product with the description, add discounts, and expiration date. Don't be afraid of giving a discount because a stat from the previous marketing studies showed that discounts on products increase sales by 30%.
What Is GrooveKart Studio?
---
The landing-page builder of an eCommerce site is a GrooveKart Studio. It is extremely simple to use it – drag and drop! A few simple moves, add details, and hurrah!
It's ready to go live. It has 2 faces for your eCommerce store to increase sales and conversation rate on the site. It is both a Storefront and a Store-less platform. For instance, there are many products you need to set variations, dimensions, and sizes for – this is the Storefront facility.
For some products you don't need to set different features e.g., medicines and foods, etc. – this is a Store-less facility. GrooveKart comes with both to make you and your business stand out.
Does It Have Premium Products?
---
Well yes, there are some premium products as well you may need those when your business will run in various countries or you want to connect more stores together.
You may need expert support for some tasks (not at the beginning) and these are premium. Unlike others, it charges no fees to have custom domains, hosting, bandwidth, and space. Even no designing tool is premium. 
Does It Allow Multiple Accounts? 
---
Yes, GrooveKart enables you to have more than 2 accounts to setup multiple business stores at a time either with the same or different products.
Review of the Key Features Included in GrooveKart
---
When we compare GrooveKart with some other website building platforms, we find it better. Although, it shares resemblances with them to some extent but far easier to use. Following are the key features: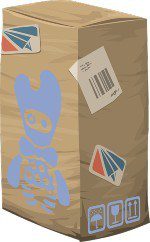 It is easy to display products with relative descriptions and specifications.
You can easily make categories for both products and articles.
Provides intelligent analytic reporting. 
Drag and Drop Builder.
You can manage your reviews to display and hide. 
It comes with a strong shipping feature. 
And, it has timers, scarcity tools, designing tools, and free native apps. 
It also provides top-notch customers and users' support. 
With this, you can manage upsells and downsells as well. 
Pages are all responsive. 
You can also manage to add payment methods yourself. 
Order page, cart, and shopping pages come with the theme. 
It enables users to set email integration. 
Also, it provides a sales Funnel as well. 
It has pre-made blocks; you just need to fill those. 
It offers easy dashboard settings. 
You can do marketing research with the software as well. 
Make your visibility around the world with GrooveKart. 
Does It Require Coding? 
---
No, not at all! It is simpler than simple. You don't have to learn the coding language to add your favorite features. GrooveKart already has many apps and functions ready for you to use. 
GrooveKart Vs. Shopify – The Review
---
After the GrooveKart review, you may start liking it, but that's not finished yet. Many of you might be thinking why not Shopify, and what's the comparison?
After all, it is also an eCommerce platform and quite famous in terms of functions. Well, if you are entirely new to the online world, we'd suggest GrooveKart. It offers 20 absolutely free apps that are gifted with the registration while Shopify doesn't offer any.
To get your business on Shopify, it'll charge $299/ month while GrooveKart is 60% cheaper than this, it is far affordable. Shopify also charges from 2.0% on each payment made, GrooveKart doesn't.
We've seen many business holders on Shopify are not satisfied with its terms and conditions for the users, they've either shifted their businesses to WordPress or on other platforms. Also, GrooveKart is also getting popularity among users.  
Well, if you are also not happy being on Shopify, have been paying unnecessary payments to them, and having no output – migration is the solution! In your dashboard area, it gives you a guide to transferring all the details with products to GrooveKart, it's a matter of minutes, and don't worry you'll not lose any information even your invoices will be kept saved.  
This GrooveKart review is done for giving you advice for identifying what's better, what firmly sits on the requirement of the time, what's easy, manageable, and trustworthy, what offers you a plethora of options to play with – the answer is GrooveKart!

Especially for those who never bumped into an online business setup, with no savings, and no products, it still has options for you to grow. Consider it and …

How Did You Enjoy This GrooveKart Review?
---
If you are already using GrooveKart, we'd love to hear from you, so please post your comments in the "Comments" section below and, if you would like to share this great review with your Twitter followers, all you need to do is to first log onto your Twitter account, then click on the bar below …
GrooveKart, Your New Ecommerce Platform – Easier to Use Than WordPress, Wix, Weebly and Shopify #eCommerce #eShop #EcomChat RTplz
Click To Tweet
About the Author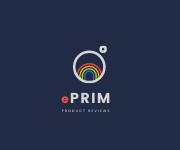 Deborah, the author of this GrooveKart review helps driven digital marketing and e-commerce entrepreneurs succeed and sky-rocket their sales through amazing product reviews and promotions.