Writing Good Business Emails – 5 Easy Steps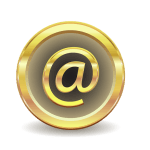 Writing good business emails is the cornerstone of your business. Do it right, and you will be a success. Do it wrong, you will be sitting there waiting day after day for someone to buy, and even open your emails.
I have written this article to help some of my readers who have approached me on several occasions, and I hope that it will also benefit other readers. Make sure to go through it to the end and do not hesitate to ask questions, or share you experience, in the comments' section at the bottom of this page.
You might be asking your self the following questions:
How to sell via emailing?
You cannot sell your products or services through your emailing?
Your emailing does not have the expected results?
If you cannot answer clearly to any, or all of these questions, don't worry, you are not alone. Hopefully, by the time you have finished reading this 5 steps tutorials, you will have the answers.
In my previous article, we have learned that the money is in the list, okay? So, we will not come back on the power of email marketing, which we know is an inexpensive and very effective tool … as long as it is properly used! We will go straight to the 5 tips that will help you sell through your email campaigns.
Writing good business emails
---
Here is what we are going to talk about:
A powerful email is 20% its content, 80% its subject line
Remember your reader from the 1st paragraph
A UNIQUE call-to-action + a rarity factor
An offer = 2 emails
Make use of a good marketing software
Are we ready? Okay, let's get started …
1. A powerful email is 20% its content, 80% its subject line
---
Work and rework the subject of your email (The subject being the title / subject of your email, the bit that will first read your recipient in his mail). Your offer may be interesting and useful for your registrants, it will not convert if he does not bother to open your email!
What is a good object / subject line?
It should be brief and ideally refer to the benefit your reader will receive by opening your emailing. There are some tips, like using numbers, the sense of urgency, the element "mystery" to awaken the curiosity of your reader etc. For example, instead of labeling this article "Writing Good Business Emails", we could have called it "5 Easy Steps To Writing Good Business Emails".
I have an article in preparation which concerns how to write a compelling subject line. If you don't want to miss it, I suggest that you make sure to fill the form for that in the right column and you will be notified as soon as it is posted.
2. Remember your reader from the 1st paragraph
---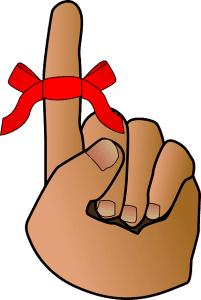 Now that you have crossed the first hurdle of the subject, that your reader has opened your email, you must now hold his attention from the 1st paragraph.
Generally, in an emailing, you must gain the attention of your reader paragraph by paragraph. And so find a catchy element in EVERY of your paragraphs to keep your reader in suspense until the end.
How?
– Visually: Do not start with a paragraph that is too long, 2/3 lines should be the maximum.
– By your message: Beyond the visual question, you must directly address the problems of your reader. That's the fundamental principle of marketing:
For whom do you write?
What problems does he/she encounter?
What solution can you offer them?
So, aside from a storytelling technique, do not drown your reader with the features of your products or services. An easy way to showcase your readers and get their attention is to start with a question. This is an effective way to engage (used by all speakers or communication pros) because, even internally, they will respond automatically.
3. A UNIQUE call-to-action + a rarity factor
---
Include only one call-to-action (CTA) in your emailing. Do not multiply the buttons / links redirecting towards different possible actions:
Follow us on Facebook
Read this article
Buy our product
Contact us
etc.
Because in the end it dilutes the effectiveness of your message. Keep to ONE goal and call-to-action per email.
On the other hand, you insert several call-to-action buttons (minimum 2 – 3), distributed throughout your email, to facilitate the work of your reader. But make sure they all redirect to the same link.
You can insert a call-to-action at the end of an email, such as a post-scriptum, to summarize your email. For example: "PS: Remember that the offer is only valid until April x. To enjoy it, click here". This is usually very effective!
Now that you've inserted your call-to-action links, if you really want your reader to take action, you will have to include a rarity factor.
An element that pushes your reader to take action immediately and not in 6 months, 1 year, thinking that he or she has time to think about it … That it is a limited number of places or products, an offer limited in time etc. Otherwise you are unlikely to have your reader to react to your email.
4. An offer = 2 emails
---
Send at least 2 emails:
A first one to announce the offer
Then an email on the last day of the offer
And I can assure you that 80% of the sales that you will generate will be done this last day 🙂 Which usually obliges you to wait until the last day to know the effectiveness of your campaign!
P.S.: Do not be afraid to send too many emails. On the condition, however, that you have previously gained a trusting relationship with your registrants! The relationship with your email subscribers is the same as with any other person. That is to say, you cannot ignore them for 6 months and then email them all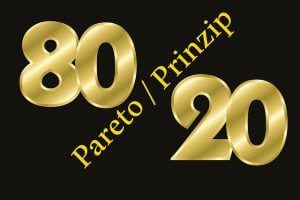 of a sudden to ask them to buy your products. Do not treat them like a cash machine. Bring them regular value in your emails, via your articles etc. and offer them your products / services on an ad hoc basis as these can really be useful to them.
The success of your email campaign is directly proportional to the regularity of your emails and the quality of the relationship you have with your subscribers. Try to ideally keep a mailing per week maximum, once every 15 days (depending on your industry).
Respect the 80% – 20% rule: 80% of your emails must be content that you "offer" for free to your readers. And 20% of the promotional content in which you offer them your services or products. Beyond that, you will tend to be labeled as a spammer …
5. Make use of a good marketing software
---
There are many emailing providers offering this type of service on the Internet. Among them, the most popular and reliable online emailing application is certainly AWeber, which is in fact the one I am using right now. You can test it for free for a whole month before you buy it.
What are the benefits of these emailing software?
They ensure:
An easy handling by creating your newsletter automatically. No need to have knowledge of HTML to proceed to the creation of your newsletters. You will be able to create your emailing from pre-defined templates that you customize as you go.
A greater automation (and time savings) by possible scheduling of your dispatchings, a duplicate management system, automatic management of registration / un-subscription requests etc.
A greater "deliverability" of your mailings. At this time of hunt against spamming, you no longer run the risk of ruining your reputation with emailing landing in the "unwanted" category.
That you have statistics on your mailings. And so a possible optimization for subsequent posts:
You will have the possibility to remind contacts who have not opened your email. And you can also manage your contact database more easily. In particular by having the possibility of segmenting your database more easily according to your centers of interest. This is undoubtedly one of the keys to the success of your campaign, especially if you have a registration base and / or a variety of products (in the case of an online shop for example).
P.S.:
To have the most relevant statistics possible and on which to work afterwards, regularly carry out a "cleaning" of your database. How? By eliminating all subscribers who have not opened your emails for several months. You may be shivering at the idea of ​​unilaterally deleting subscribers you have laboriously acquired. But believe me, it only of no use to your activity to have people in your list who are not interested in what you tell them!
In general, I advise you to use your emails always in parallel with your other marketing actions. Your email marketing will be even more effective if it reinforces a message that you have already sent them a first time (via your Facebook ads, content marketing etc.). In general, remember that you will leverage the power of your marketing tools when they complement each other …
Do not hesitate anymore, get started right away!
If you'd like to learn more about e-Mail Marketing, I suggest that you follow the link to this excellent guide ➸ E-mail Marketing – Getting Started Guide
I am offering my readers a FREE mini Internet Marketing Course by e-mail: "Turning Your Passion Into A Thriving Online Business". If you wish to register for it, just click HERE then, click return on the e-mail after having entered your first name the best e-mail address.
If you wish to learn more about starting your own online business from home, click on the banner below …

You might also like to read the below articles that I have selected for you:
And remember that you can subscribe to my newsletter so that you will be instantly notified by email when a new article is made available for you to read. Just follow this link ~~> Subscribe to my Newsletter!
Thanks for reading
---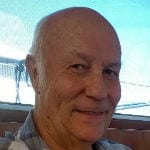 After reading this article, you will be writing good business emails. If you have any tips on the subject we would love to hear from you. And, if you have any questions, please use the box below and I will respond as soon as possible. If you enjoyed this article please share it socially and leave a comment below, I will highly appreciate it!
I am a Premium Member of Wealthy Affiliate, where I have learned how to share my passions. I am inviting you to join my team and learn how to become successful in business and retire early. It is 100% FREE to join, learn and earn! Click the button below and I'll see you on the other side.
 Easy to Retire – Copyright © since 2017 to date!