What Is Affiliate Traffic For? – And How to Get the Best Affiliate Traffic?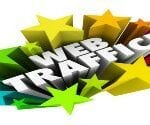 This article is intended to answer a question that I regularly receive from my readers:  what is affiliate traffic and how to get the best affiliate traffic?
Already established affiliate marketers either already own their customers (usually because they already have a high traffic website) or they know how and where to find customers (normally through search engines or online advertising).
Therefore, if you understand this fact, your search for finding great affiliate traffic is now simplified.
Either…
You build one or more niche websites to attract targeted web traffic for the product you are promoting.
Or, you receive your web traffic through search engine optimization and online advertisements as with AdWords, or …
You have a "secret fishing hole" that provides you with high quality traffic.
Each of these is a huge topic on their own which are already being under discussion in details in some other articles which you can find via the search box located on the right column.
Let's quickly see how Wikipedia is qualifying web traffic …
Web traffic is the amount of data sent and received by visitors to a website. This necessarily does not include the traffic generated by bots.

Since the mid-1990s, web traffic has been the largest portion of Internet traffic. This is determined by the number of visitors and the number of pages they visit. Sites monitor the incoming and outgoing traffic to see which parts or pages of their site are popular and if there are any apparent trends, such as one specific page being viewed mostly by people in a particular country.

From Wikipedia, the free encyclopedia: Web Traffic
So, for now, we will stick to the topic of this report, which is …
What is Affiliate Traffic? And How to Get the Best?
---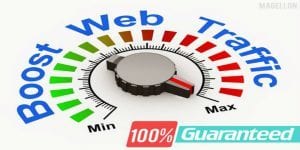 We call affiliate traffic the number of people who click on your affiliate links.
These links may be on your website, eMail, social accounts, etc. and lead to an affiliate website or splash page that you have decided to promote.
Then, you can be offer to these people a product to buy that they might like or need. As your link was used during the purchasing of the product in question, you will receive a commission which is a percentage of the product price.
The company that is selling the product will have previously setup the commission rates.  It will either be a large commission or a smaller one that you might receive.
1 – Build your niche websites
---
As an affiliate, your long term goal is to become the 'owner' of this traffic. You don't want to keep spending money advertising to just receive traffic directly to your affiliate site.
What I mean by to be the 'owner' of the traffic, is that you should be creating your own content website, review website or blog, and building your own mailing list.
Yes, it is a bit harder than merely posting an advertisement to make a quick commission. But building your website and your own mailing list is a guaranteed way to grow at an exponential rate and provide you with a nice passive income for a long time to come.
Building your own niche authority will require a long term commitment on your part. It is not a quick fix. But it is a serious investment into your future retirement plan.
If you want a quick fix, then the next chapter is for you:
2 – Advertise
---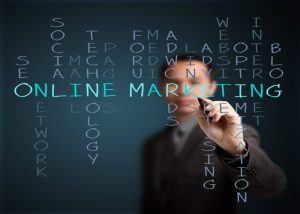 Imagine that you are trying to sell a product or service, for yourself or on behalf of a client. You then do some keyword research and post some AdWords ads and you may get some potential buyers.
With low competitive keywords, you can leverage on Web 2.0 sites and find top rankings in the natural search results. So, this will save you some money.
You may also want to entrust the advertising to some online freelance sites such as Fiverr, this is also a very economical and successful way to go about it.
For certain products or services, you may be able generate affiliate traffic through article marketing, a.k.a. bum marketing.
As I also explained in one of my previous blog posts, your primary goal is to find targeted affiliate traffic.
A few questions and answers …
---
Q: What is affiliate marketing and how does it work?
A: "Affiliate marketing is the process of earning a commission by promoting other people's (or company's) products. You find a product you like, promote it to others and earn a piece of the profit for each sale that you make."
Q: Are affiliate programs worth it?
A: Sure, you can make money with affiliate marketing. … However, affiliate marketing is not worth the effort for everyone. In fact, I'd say that affiliate marketing is not worth the effort for MOST people, simply because most people wouldn't enjoy the work affiliate marketing entails.
Q: Can you really make money with affiliate marketing?
A: Affiliate marketing can be lucrative, but it takes a commitment of time and money to make it a real business. … Traditional advertisements and selling your own products can help if your affiliate-marketing revenue dries up.
And my final words
---
Last but not least. Now that you know what is affiliate traffic, how and where to find it, I want to remind you about the importance of generating passive and fresh traffic.
Passive traffic is a regular and steady traffic coming to your website. They can be people who have voluntarily opted onto your list or they are already your clients.
Fresh traffic would be new traffic coming to your website from your advertising campaigns, search engines or other means.
You need to make it a goal to develop a system that will produce both passive and fresh traffic. This will guarantee you long term success as an affiliate marketer. Once your system is in place, and up and running, you should not have to worry about affiliate traffic all the time.
If you wish to learn more about starting your own online business from home, click on the banner below …

You might also like to read the below articles that I have selected for you:
And remember that you can subscribe to my newsletter so that you will be instantly receive a notification by email when a new article is available for you to read. Just follow this link ~~> Subscribe to my Newsletter!
Thanks for reading. Any questions? Please use the box below and I will respond as soon as possible. If you enjoyed this article please share it socially and leave a comment below, I will hugely appreciate it!
What Is Affiliate Traffic For? – And How to Get the Best Affiliate Traffic?
Click To Tweet
Thanks for reading this quick tutorial on getting Affiliate Traffic
---
I hope that you enjoyed reading tutorial and that you have learned a few tips. Hopefully, you will follow my advise and take this opportunity to learn more about my #1 Recommendation.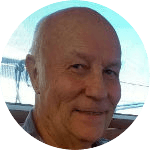 If you are looking for an honest way to make a living online, and to start for free, just like I have been doing for years, I recommend that you first learn more about Affiliate Marketing, it will cost you nothing. 
You can even start at your own pace if you don't have much time to spare. All you have to do is join my FREE Internet Marketing Training by clicking on the banner below …