3 Great Tips To Get Traffic To Your Website (Really Easy!)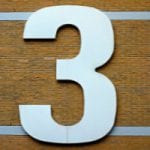 What are the top tips to get traffic to your website? This is a question I am very often asked by readers of this blog, or students of my classes. From time to time I like to share some of these questions and answer them publicly. This is my favorite way of sharing questions with us all and to open a discussion.
If you have any questions regarding anything to do with marketing, this is where you will find the answers. Just pop your questions in the comment section at the bottom of this page. and sit back for the answers.
For this week I have selected one that I received from Tom and I promised him a reply as soon as possible. So here you are Tom, I hope that you are reading this today.
This is what Tom said in his email: "I have been a blogger since a few months now. I need to know what I should do to improve my traffic rate so that I can make money from my ads? What ate the tips that you can give me – Tom."
There are many things you can do to drive traffic to a blog. It is a matter of testing and analysing the results, tweaking, and trying again, till we find what works best for us and our niche.
Here are some that I have been using very successfully for years.
First of all you need to have an account with LeadsLeap. The basic level is free and will work as well to give you an idea. But I highly recommend that you invest in the PRO status. It is not expensive and they have a special offer at the moment, so if you hurry you might still be in luck. I have a PRO account with LeadsLeap and it is basically unlimited what you can do with it. Once you have that, just follow the 3 easy steps below.
3 Great Tips To Get Traffic To Your Website (Really Easy!)
So let's get started and as I promised, it is "really easy". If you have any questions, please feel free to post them in the comments box at the bottom. You will very quickly receive the help you need, either from me, or a reader, or both. So go for it!
1 – Go and set up your LeadsLeap ads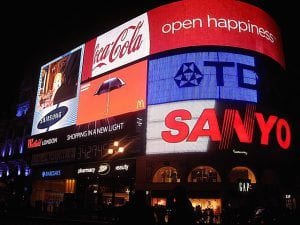 The easiest and most effective way to drive traffic to your blog (or website for that matter) is to set up your LeadsLeap adverts. If you have done your homework and have created an 'okay' written ad, it should drive some traffic to your website or blog. Once you upgrade your account, it will drive much more traffic to your website or blog. If you have subscribed to a free account, make sure that you have some credit left in your account. Otherwise, you might need to build a team that you can advertise to. All this is explained in details in the training section. So don't worry if everything doesn't make sense to you right now.
Then, next…
2 – Build a list
Okay, we have heard this over and over: "the money is in the list", and yes, it is. If you are a blogger, you need to understand the pros and cons of a blog:
A blog is ideal for attracting Search Engine Traffic and for building a relationship with your prospects. But it is not very effective in retaining traffic, especially traffic generated from advertising. On the other hand it would be in the case of a website.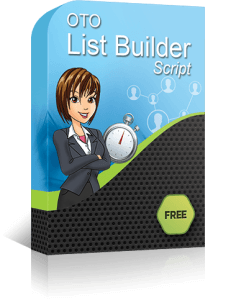 It means that if you promote your blog, chances are that you are driving traffic 'through' your blog, meaning that the traffic just comes in and goes out.
Personally, I call this a waste of time and effort!
You should seek to retain this traffic, in other words, you should build a list, so that you can drive this traffic back to your blog or website again and again, and use it for other promotions.
You can easily build your hot list using the two tools provided in LeadsLeap. which I am going to explain them now:
List Builder Script: Install this script to your server and you are ready to build a list (as well as a full-fledged business).
SlideSense: Embed a simple HTML code to your blog to send your blog traffic to your opt-in form (extremely powerful).
This may sound a bit alien to you right now but it is all well laid out in each of the sections of your LeadsLeap back office and it will become very clear as you follow the step by step instructions.
And finally, here is the third and last of my tips to get traffic to your website:
3 – Practice search engine optimization
If you are running a blog, but not practising proper search engine optimization, you are missing the greatest power of blogging.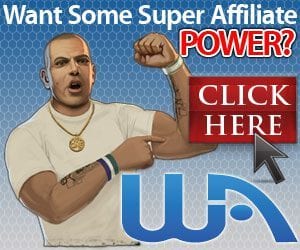 I have written many articles, and discussed it with my students at classes I run, to teach how to become an expert in search engine optimization. Also there are some extremely reliable programs out there worth going for. One of them is the world famous Wealthy Affiliate program which will teach you just about everything you need to know about blogging, and as much as making you money blogging.
I have been a Premium member with Wealthy Affiliate for a while and I successfully train people in my team. I am presently in the top 100 with mention "Top Helper". If you decide to join (it's free), you will automatically fall in my team. It is a guarantee for your success!
Make sure to read the article I have written on Wealthy Affiliate. Many other members have succeeded after following my advice and training. There is no reason why you should not become a success story as well.
So these are my tips to get traffic to your website. Make good use of them and wish you the very best for your online venture.
If you wish to learn more about starting your own online business from home, click on the banner below …

You might also like to read the below articles that I have selected for you:
And remember that you can subscribe to my newsletter so that you will be instantly notified by email when a new article is made available for you to read. Just follow this link ~~> Subscribe to my Newsletter!
Thanks for reading
---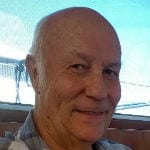 I hope that you have enjoyed this article with tips to get traffic to your website. Any questions? Please use the box below and I will respond as soon as possible. If you enjoyed this article please share it socially and leave a comment below, I will hugely appreciate it!
John
P.S. Would you like for me to be your business mentor for FREE? If yes, then click on the button below and let's …

And I have also selected for you a few books that you might find useful for your business ⬎