How to Make Money from Online Gaming? – 7 Profitable Ways …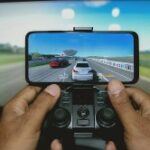 How to Make Money from Online Gaming? – Introduction
Video gaming has evolved a lot since its inception, so is the way their online users can make money. Before, people who were into gaming could not actually make money just by playing a game. Gaming was taken as a hobby to enjoy while you maintained a 9 to 5 job. Plus the gaming equipment was not that cheap and it was not within everyone's reach.
But for the past few years, many people have been drawn to video gaming and making it a fun livelihood. Believe me, it is not an easy job but it's fun and full of enjoyment. A solid fact that gave rise to video gaming is gaming equipment among other technological advancements. Gaming equipment is now cheap enough that almost anyone who is really dedicated can acquire a full gaming room with all the necessities that are required while gaming. 
Furthermore making video gaming profitable is not a laughing matter as it takes loads of hard work and patience to continue.
Let's Dive Into 7 Ways to Make Money Gaming Online …
1 – Get Paid For Live Streaming 
---
Live streaming is an activity where many people record themselves while playing their favorite or the newest games that are out in the market. This is where loads of audience members start to gather around and watch the gameplay. 
Once you get a large audience then you can monetize it with ads. Plus if you have very loyal audience members, then you can monetize with donations and subscriptions too. 
There are many people who use Twitch to live stream; it is also considered to be the biggest platform for streaming. Various people are also using Youtube to live stream because they consider it to be a friendly application to use. 
Difficulty Level
Building a live stream with loads of viewers is a hard thing to do; as it takes a really long time to achieve many viewers in very little time. Plus it may happen that you may not get even 10 viewers for even several months; and reaching 100 viewers may take years but you should not lose hope or your enthusiasm for it.
As there are many popular live streaming videos going on and you need to keep in mind certain questions:
Why should one watch your live stream?
What is the thing that sets you apart from other live streamers?
Does it glitch when you play games?
You should get your hands on the newest games and live stream their walk-through! 
What Can You Do To Make It Better?
There are several reasons that make the viewers stick around for your interesting live stream. You can attract the viewers by posting interesting videos or pictures on social media to promote your content. That can get you some viewers and later on you can build successful live streaming. Moreover, you should not give your viewers a reason to leave your stream because a slight glitch or freezing of the screen may lead them to leave immediately. Make sure you have the perfect gaming equipment to carry out the live stream without any hindrances.    
2 – Write About Making Money Gaming Online
---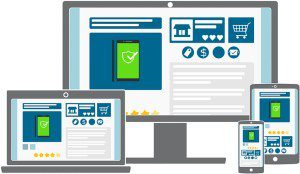 You can create your own website in which you can tell others about new games that will be available on the market. You can also write a review on the new games that are just released; or will be released in the near future. Or you can write reviews on various gaming equipment about how they work and how they are used. 
Difficulty Level
A journey to creating your own website and going towards making it popular for loads of audiences is very hard. Plus you will have to invest in creating a site and getting an affiliation; so that you can get some commission when someone buys a certain product through your site. 
The struggle doesn't end here. You will have to keep up with the new information and have to create content that stands out from other competitors' websites too.
What Can You Do To Make It Better?
First and foremost, research is the best way that can make your site pick up an audience that appreciates your content and wants to buy from your website. You can either make the content so convincing that the audience likes your point of view; or you can give them the real and solid facts regarding the product that they end up buying. 
3 – Become a Professional Gamer
---
A few years back it would have been a crazy idea for the parents to swallow that gaming can be a career for some. Or their son or daughter can be a pro gamer and earn loads of money from online gaming while enjoying the thing that they love to do. But now in this era, thousands of people are taking interest in esports; and are making a substantial amount of money from it as well. 
Difficulty Level
Competing against other players is not a piece of cake as you can lose … even if you believe you're the best. So here first of all there should be some motivation that can keep your dream alive. Also, you should pick a game that you think you can excel in.
But the hard work doesn't end here. You need to keep practicing and keep on learning new ways or strategies to win the game. Then you can go ahead and select your team members and enter a tournament to play against the competitors.     
What Can You Do To Make It Better?
Before entering a tournament you should make sure to have the worthy pieces of components that can keep up with the game during the competition. Make sure you have a 24-inch gaming monitor; that is the standard version set for all the players participating in the tournament. Make certain that all of the components are working fine so that you don't get stuck during your tournament hours. 
4 – Create a YouTube Channel
---
This is a new way for passionate gamers to earn money from. YouTube channels can give them that chance to earn. You can upload a review based on the upcoming games, different gadgets related to gaming, and how they are used to make the game worthwhile. Hence you get an open hand in uploading various things on the channel that can attract millions of viewers across the globe.  
Difficulty Level
At first, you may not get the viewers as quickly as you might think. It takes a lot of hard work and you need to think about the content you are going to put on your channel. 
Once you get the hang of it and start to attract loads of viewers that you might get sponsorship offers from different brands too. 
What Can You Do To Make It Better?
Do loads of research and make sure that you put the real information on your channel that doesn't differ from the original facts. People can get seriously put-off if you give them a sugar-coated version of the truth. Plus never beat around the bush; present your facts loud and clear, and as succinctly as possible. That is the way that people usually prefer and they will appreciate the honest content on your channel. 
5 – Get Paid to Test Games
---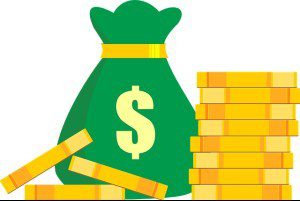 Many games go through numerous phases of development before they come out in the market. When the games are completed and before sending them out in the market developers are in need of the outsiders to playtest their games. So as a playtester your job is to check out each and everything the developer needs you to look at, like finding any bugs or issues with the game. 
Difficulty Level
These days it is not that difficult to become a game tester but it can become a tedious task for some. Hence playing to intentionally break or finding the issues in games becomes boring really fast, especially when you have to keep checking the same places right after each and every revision.
If we talk about the pay scales, it does not have a wow factor. Until or unless you land an internal position at a game development company.
What Can You Do To Make It Better?
For the on-demand playtesting, you need to look into services like PlaytestCloud, BetaFamily, BetaTesting and AppCoiner. As it is quite hard to become an internal tester at a company as you will be browsing job boards, researching companies for open positions, and you will need to send in many applications, and hope for the best. 
Once you land a job you should have a great command of your communications skills to deliver your idea in simple and plain words. And write all the points down to give the truth to the game developers as what is quite important for them is your complete and honest feedback.
6 – Creating Gaming Apps
---
This is similar to game development and can turn out to be a really profitable business if you are creative, and determined to work hard. If you possess some programming skills you can easily create a small app in about 1 to 2 weeks, a medium-sized app in about 2 to 3 weeks, and a large app in about 3 to 4 weeks of hard work. 
Difficulty Level
While creating a gaming app you may work hard but the fact that you have to face it is you may not be able to create a successful app as per your expectations as there is always some room to grow and to enhance your application. Hence you will be working on it night and day to make it better. 
What Can You Do To Make It Better?
In order to make your gaming app better and stand out, you need to work on your creative skills. Then you need to start on your marketing strategies to successfully market your app to the rest of the world. 
7 – Training Center for Gamers
---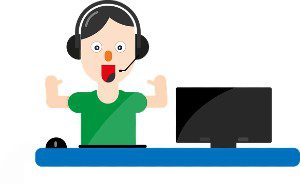 Training is necessary in every field. Similarly, when a young gamer wants to become proficient in gaming you need someone at that stage to train you to become way better. So when there is a training center to learn to game, you will be able to learn different strategies and techniques that may take years for you to learn on your own.   
Difficulty Level
To open a training center you may not need a whole lot of money. But the difficulty would be when you have to attract newbies that have a dream of becoming proficient gamers. You will need to create certain social media accounts that are a hub for gamers to find new opportunities and there the gamers might stumble upon your account and this way it may become easy for you to recruit.  
What Can You Do To Make It Better?
In order to make the gamers proficient, excellent, and kick-ass gamers, you need to make your style of training special. It has to be inspiring and worthwhile for them to listen closely to it.   
Trainers are needed in every field. So in this gaming field, you will find many trainers who can train young gamers who want to be proficient in gaming. That is why this training center for gamers is a good business that contains good prospects as many young people are quite serious when it comes to gaming and they want to become excellent kick-ass gamers. 
Once your training center gains popularity, trainees would be coming in huge numbers, and this way your gaming center will flourish.  
Conclusion on "How to Make Money from Online Gaming?" …
---
Online gaming sure is an interesting and thrilling way to earn money. And the idea of something you love letting you earn so much money is quite astounding. But the pressure builds up when you have to work really hard to get your precious rewards. During such a journey you need loads of patience to get by. You should always bear that in mind that you can do it and there is nothing that can stop you from achieving your dreams!
Hopefully you found this tutorial interesting and useful, so why not share it with your Twitter followers? …
… nothing easier than that: Just log into your favorite Twitter accounts, and then click on the bar below. This will automatically share this article with your Twitter followers. They will thank you for doing that, I can promise you …
How to Make Money from Online Gaming? – Here Are 7 Profitable Ways … #gamingchannel #moneyinthebank #makemoneyfromhome RT
Click To Tweet
Thanks for reading this tutorial …
---

I hope that you enjoyed reading this step-by-step guide on how to make money with online gaming and that it will help you to find your niche and to become a pro at it.
If you have any advice on the topic, please let us know. You may also send me a message if you have any questions.
If you enjoyed this article, please share it socially using the buttons below, and don't forget to leave a comment as well! I will greatly appreciate it.
John