How to Start in Affiliate Marketing Today? – 5 Good Reasons to Start NOW!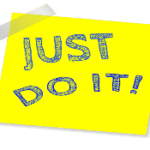 Affiliate Marketing is the only business model that you can start now, that will allow you to make a living from home as soon as TODAY, and in very pleasant working conditions.
We will see in this article why you should start your Affiliate Marketing business today, and without further ado! Many people live on affiliation since many years (me included) and it is not going to change any time soon, trust me.
Besides, it is in my opinion the business model of the 21st century. I say it often, but I truly believe so, and that's why you will find so many articles and tutorials on Affiliate Marketing in this blog.
So, let's get to the heart of the matter and see why Affiliate Marketing is so interesting. Let's explain step by step why I see affiliation as the business model of the 21st century, and why I completely overhauled the business model of my web agency.
Here Are 5 Good Reasons Why You Should Start Your Affiliate Marketing Business Today …
This is why I love it, and this is how …

So, let us begin …
In Affiliation Marketing There is NO Product to Create
---
Creating a product or service often takes months or even years. While in Affiliate Marketing, you don't need to create a product or service of your own. Because it is the vendor, or merchant who takes care of all that.
The Affiliate just has to create a website, add content and monetize it by adding their Affiliate links to the products or services. And since there is no product to create, there is also no product to deliver, or service to perform.
As an Affiliate Marketer, you just need to bring in as many visitors as possible to the vendor's or merchant's site. The rest is done by them. So, as I said, in Affiliate Marketing you only have two things to do:
Create content
Put your affiliate links in it
But that's not all …
In Affiliate Marketing you don't need to deal with clients. As you may know, among the prospects and customers there are some very good people who genuinely want to find a solution to their problems.
But there are also some that take a real pleasure in being a pain in the neck; who are constantly in search of the possible loophole to pay less or get a refund. Of course these customers are in a minority (fortunately), but they do exist. So, that's this much less worry for you!
The great thing about being an Affiliate Marketer is that in the end you don't take care of anything, apart from the two missions I listed above. In the Affiliate Marketing system you have no product or service to create and no customer to manage.

In Affiliate Marketing You Have NO Admin Work to Perform (or Very Little)
---
This is also one of the pleasures of being an Affiliate Marketer: you have very little administrative work to do. Take for example in a "normal" business, you would have to manage:
your orders
create the customer invoices
receive and pay invoices from suppliers and partners
settle reimbursement files
build financing files for certain clients
etc.
And there is much more depending on your niche, your suppliers and customers, but just the above list already makes my head hurt.
Do you want to know now what you have to do in administrative work as an Affiliate Marketer?
Send your payment request to the affiliate program when you reach your threshold, if that is not automatically done for you on a weekly or monthly basis. That's it!
Do you have to be registered as a self-employed entrepreneur to be affiliated?
This is a question that comes up often, and the answer is simple …
You just have to find out from the tax office of the country in which you live and carry on your business. But basically, to start as an Affiliate, you don't necessarily have to be registered as self-employed until you start to earn your first dollar. In some countries, you don't even have to register until your start earning a certain amount. So it is really up to you, and your responsibility, to find this out.
However, when you request your first payment, we advise you to be registered as a self-employed (or another appropriate status). So you should be able to start without being registered, and if it works (and it should) and you start to be able to earn some money, then you can register.
As an affiliate, and vis-a-vis your tax authority, you most likely will have to send an invoice to your affiliate program whenever you want to get paid. I personally do that once a month for the various affiliate programs I am registered with.

In Affiliate Marketing There is NO Stress
---
What do you think is the cause of stress of most employees and entrepreneurs around the world?
Products that have a problem or are not delivered on time
Dissatisfied customers
The boss who yells at you
Home to work and work to home journeys daily
Colleagues that are pain in the butt (to be polite)
Again, I could extend the list ad infinitum. Now let's see the list of what causes stress in Affiliate Marketing:
Nothing, rien, nada, nichts, ihe ọ bụla, 아무것도, ничего, … (thanks Google Translate)
No, NOTHING! … As an Affiliate you do not have a product to create, as we have seen. You also don't have clients to manage. You don't have a boss either breathing down your neck. And you can work from anywhere!
So you don't have the painful home to work and work to home commute. And finally you don't have an ass licking colleague to deal with.
You can have partners of course, but they are not colleagues. You are independent of each other.
In Affiliate Marketing you might have only one cause for stress, at the very beginning: "will I succeed".
This is why I advise my affiliate students who have a job, when they start, to keep their job as long as they do not earn as much with their Affiliate Marketing business as with their current job.
What if I don't have a job?
If you do not have a job, I advise that you put in all strength into your Affiliate Marketing project and start TODAY. If you have no income at all and need money quickly, do a bit of part time jobs on the sides, like mowing lawns in your neighborhood for example, do some cleaning windows for shops, etc.
But if you're at your parents' home and you are sure that they won't kick you out in the next couple of weeks, I recommend that you seriously start doing this:
If you really serious about making a living in Affiliate Marketing, here is the one training that will put you on the right track: Wealthy Affiliate!
There is no better one that I know of. You can start for free (no-one will ask you for your credit card number), and you don't need to sign up for anything else. This affiliate program will allow you (really) to make serious a living with in Affiliate Marketing, as long as you are prepared to put in some time to follow the training.
As I said earlier, in affiliation the only stress that you may have is at the start, before earning $1,000 or more per month. But at least you know from the start that …

In Affiliate Marketing, You Can Start Today, From Home (or Anywhere)
---
This is one of the advantages of being an Affiliate Marketer, you can work from anywhere. Many affiliates work while traveling, like I do, as my wife and myself are International House and Pets Sitters. It is also a new concept: becoming a digital nomad.
That is, being able to work from anywhere, anytime, what a great feeling. In my team, I have people from all over the world. Some are from the UK, USA, Mexico, South Africa, Argentina, Italy, Thailand, just to name a few countries, and some are even earning while on a cruise ship (I've done that before). They write their articles before or after going to the beach or visiting friends.
It's a new lifestyle, which is only possible thanks to the Internet and Affiliate Marketing.
MLM (Multi-Level Marketing) already offers the possibility of working from home or anywhere in the world, but you still have to sell face to face to people. So if you are going to Argentina for example, you have to speak Spanish and build a solid reputation before trying to make money.
In Affiliate Marketing you don't need to sell or recruit face to face. You just need a website and an Internet connection.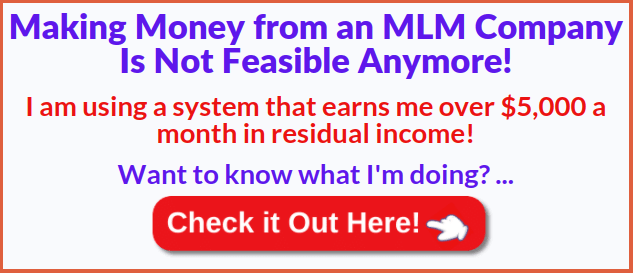 So you can stay at home, work in your living room with your favorite coffee brew. In summer you can sit on your terrace to write your articles, or go to the beach and write your articles.
I have never written as many articles as when I went on vacation!
I often speak of this anecdote. When I went on vacation to Arcachon, on the west coast of France, last summer, there was a very nice little café where I used to go in the morning for my first coffee of the day, and my croissant (or two). I was in the sun and I wrote my articles calmly.
It was so nice, I didn't feel like I was working at all. Yet these articles bring me hundreds of visitors (and potential customers) per month until today. Review your way of working. With Affiliate Marketing you no longer have to go to the office or factory every morning!
With Affiliate Marketing, You Earn More and More Money … EVERY DAY!
---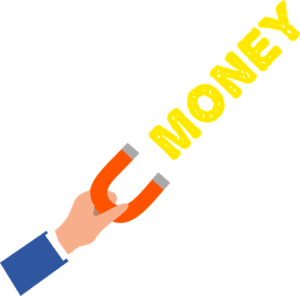 I know what you are going to say: "in a regular paid employment too!".
Yes, it's true. In salaried employment you can earn 50 or 100 dollars more from one year to the other.
If you have a promotion for example, your salary might increase by 10 or 20% and you will be very happy, that's normal.
But in Affiliate Marketing you increase your income every month!
What do you mean? Well, it's very simple. Every day you write new articles. Thanks to these articles you have:
More visitors = potential customers
More visitors = potential affiliates, if your affiliate program allows it
Imagine that you write two articles every day …
An article to promote the products or services offered by the affiliate program where you are registered.
And an article on the affiliate program itself (to recruit affiliates from whom you will earn commissions when they "sell").
Each day you will have more visitors who will be interested in the products and/or services. And every day you are going to have more visitors who are going to be interested in the affiliate program.
So if you are enrolled in a good Affiliate program like Wealthy Affiliate, and I can affirm that it is one of the best I have come across during my 20 years of marketing online, you can increase your income from $200 to $500 per month. Then the sky becomes the limit!
Do you know a lot of jobs where you can have salary increases like this every month? I don't think so.
Wealthy Affiliates have created so many fortunes all over the world. There are so many success stories coming out each and every day from people who hardly knew how to switch on a computer when they joined, and ended up in a few months to earn far more money from their Affiliate business than they could have ever dared to dream of, like these people here … Success Stories!
So, you too can start to see your income increase month by month today! …

Thanks for reading "How to Start in Affiliate Marketing Today".
---
I hope that you enjoyed reading through this report and that you have made your decision to start your Affiliate Marketing business today. Hopefully, you will follow my advise and take this opportunity to learn more about my #1 Recommendation.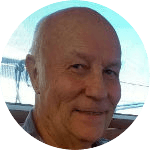 If you are looking for an honest way to make a living online, and to start for free, just like I have been doing for years, I recommend that you first learn more about Affiliate Marketing, it will cost you nothing. 
You can even start at your own pace if you don't have much time to spare. All you have to do is join my FREE Internet Marketing Training by clicking on the banner below …