Reasons Why You Should Consider Buying Refurbished Gadgets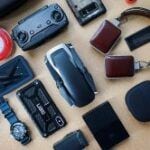 In this article the author is revealing 5 very good reasons why you should consider buying refurbished gadgets; and it can be sometimes better than investing in brand new products.
In this fast-paced and internet-dependent world, having a gadget – desktop computer, laptop, tablet, or smartphone – plays a significant role in our lives and the global economy. 
We use these gadgets in our daily lives to communicate, work, play, and learn, among others. A single device can do a number of roles and functions; capable of replacing everyday items such as alarm clocks, calculators, and even flashlights. 
Electronic gadgets increase our efficiency in terms of work, bring joy to families with the advent of webcams and video calls; or entertain us when we feel lonely or want to have fun thanks to digital content availability. 
Unfortunately, most gadgets are expensive because of the premium design, choice of materials, quality, and finish that the manufacturers use; as well as the features and software experience, which is why some people are opting for refurbished gadgets. This leads the way to the rise of the refurbished industry. 
Differentiating refurbished, new, and used gadgets 
Refurbished gadgets are electronics that have been previously returned to their manufacturer or vendor for various reasons; and then resold to the market at a discounted rate. Some refurbished products are those that are unused, may have been defective, had a damaged box or were damaged during shipping; or were used in field tests, sales displays, or demonstrations.
All of these are repaired, tested, and verified to function properly by the manufacturer or seller. There are two kinds of refurbished devices: manufacturer and seller. Manufacturer refurbished devices came from the manufacturer themselves and went through a stringent repair and assessment to meet the same standards as new products. 
Most stores offer a 60 to 90-day warranty …
---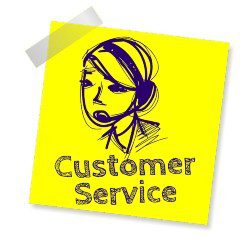 Meanwhile, seller refurbished devices did not undergo a stringent refurbishing process compared to the other kind; which is why these are sold at a lower price. Another stark difference between the two is the warranty; the seller's warranty is not as long as a manufacturer's, with most stores offering a 60 to 90-day warranty. 
New gadgets are those that come straight from the factory, then to the store, and then finally to your hands. Unlike refurbished items, new devices come with the manufacturer's full warranty and all of the accessories. 
Refurbished devices are not to be confused with used or second-hand products. Used gadgets are those sold by their previous owners, usually through a selling platform. These items could be damaged cosmetically or internally, such as battery degradation and other damages that can affect usability. 
The prices for used electronics depend on the unit's condition when it is being sold. Though this may be the cheapest way to get your hands on a gadget, this is also the riskiest since the state of the item may be questionable; or it may not come with a warranty or return policy. If you want to go this route, you're better off buying from a relative or friend that you really trust to minimize the risk. 
Understanding the refurbished industry
---
The demand for consumer electronic products is high, but the prices for these continue to soar, as people keep looking out for the newest model with the latest features and specs. But this demand also translates well for the refurbished industry; as the need for refurbished smartphones, tablets, and computers also grows. 
The global market for refurbished products, especially computers, laptops, smartphones, and accessories, is estimated at $80 billion.
In a Liquidity Services survey, 75% of the respondents were likely to buy refurbished electronics; while 94% said they had bought refurbished products in the last three years. This further proves that consumers find refurbished devices attractive and are taking advantage of the branded products that give the same value minus the hefty price tag. 
In the same survey, 81% of consumers or buyers of refurbed products gave favorable feedback about their purchases and will likely recommend it to their family and friends. When it comes to the quality, 84% said that these are comparable to those sold at official stores and vendors. 
Due to the growing demand, many businesses, including distributors, are now looking to buy refurbished products. The majority of the demand comes from companies, as individual consumers are still concerned about brands and new features. 
Some of the companies that buy refurbished electronics are in the call center and business process outsourcing (BPO) industry; as they require large numbers of computers and laptops. Refurbished products are ideal for their budget since they do not need to have the latest tech; what they need are electronics that are solid with reliable performance. 
Here are the 5 good reasons why you should consider buying refurbished gadgets …
---
For those on the hunt for the latest piece of technology, but at a more reasonable price, there are budgeting techniques that will enable you to afford your dream gadget or two. Aside from budget reasons, there are other grounds why buying refurbished devices are better when shopping for electronics. 
1 – Products are virtually new 
As previously mentioned, refurbished items have an as-good-as-new condition. Sellers repair everything that's damaged, clean both the outside and inside, and replace worn-out parts; making these look and run like new. 
In some cases, new products were returned by dissatisfied customers or used for display purposes only. 
These refurbs are sold with warranty period of six to 24 months from the manufacturer (stores offer shorter warranties), are certified as a refurbished product of the brand, have the latest features, and come in custom packaging with accessories such as charger, hard-shell case, and keyboard cover. 
2 – Bang for the buck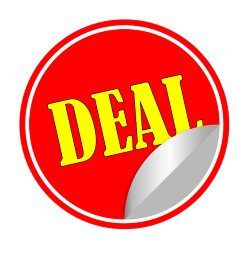 Depending on the product's brand and model, you can get discounts ranging from 20 to 50% of its original price. For example, when buying a refurbished MacBook Pro, a unit can go anywhere from $500 to $2,900. 
Aside from being more affordable, a refurbished computer can also be customizable. And unlike used units, it will be easier to replace both the hardware and software. 
3 – Tech support 
Buying refurbished tech from the manufacturer gives you access to the same tech support you'd get if your item were brand new; but this may only apply to products that are relatively new models. If the item you have is a discontinued one, then you may not get the same support. 
When buying refurbished products, check for any problems that may arise. If you discovered any issues after the 30-day warranty has expired, you could have trouble returning the item to the store, as some do not allow returns after the warranty period has passed. 
4 – Test unit
A refurbished item can be a trial or test unit before taking the plunge into buying a new one. By doing this, you can check if you like how it works before fully investing in the same model. 
5 – Environmental benefits
Choosing a refurbished item has a lot of benefits to the environment, such as:
Lessens e-waste – Not many people are aware that there is an escalating problem when it comes to disposing of electronic products. This is referred to as e-waste, or waste from discarded electronics and materials like metals, chemicals, plastics, and many others. 
In the United States alone, people purchase hundreds of millions of new smartphones each year, leading to consumer electronics to make up a million tons of e-waste, with only a small percentage being reused or recycled. By buying a refurbished gadget, you can help save the environment. 
Prevents toxic materials from seeping into the earth – Electronics, such as computers, contain several toxic components from the metals used to make them. 
When these seep into the land and water, it could cause devastating damage to the environment, contaminating the groundwater and affecting flora and fauna. In turn, it can damage the human body or, worse, lead to death. 
Lessens demand for raw materials – It takes a lot of raw materials, such as copper, gold, aluminum, zinc, iron, and nickel, to make just one laptop or smartphone. By buying a refurbished gadget, you can save around half of the raw materials and lessen carbon emissions as it takes a lot of energy to assemble, produce, and ship a single product.
Gadgets at a fraction of a cost – and that helps the environment, too
---
If you are looking to buy a phone, tablet, computer, or laptop, don't turn your noses up on refurbished options. For some time now, refurbished gadgets have gotten a bad reputation, stereotyped as being an unreliable choice. However, the fears most have about them aren't valid and are only based on the opinions of people who haven't even tried them. 
There is now a niche market for refurbished electronic devices. Much like their brand-new counterparts, refurbished machines come with high standards and support, offering great value for money. 
When it comes to buying any kind of gadget, it is your responsibility as a consumer to do thorough research on what you want to purchase and the brand or manufacturer, as well as determine your budget and the condition of the product. 
To get the most bang for your buck and avail of all the benefits a refurbished item brings, buy from a reputable source. The more you learn about the product and the seller or manufacturer, the better your chances are of avoiding any unpleasant experiences.
Reasons Why You Should Consider Buying Refurbished Gadgets
Hope that you enjoyed reading this great article "Reasons why you should consider buying refurbished gadgets" and that you will take advantage of the suggestions the author, Garry Everrett, has put forward for you.
We always love receiving your comments and if you would like to share this article with your Twitter followers, all you need to do is to first log onto your Twitter account, then click on the bar below …
Here Are 5 Good Reasons Why You Should Consider Buying Refurbished Gadgets … RT #gadget #savings #discount
Click To Tweet
About the Author

Apart from being a Tech Geek, Garry Everrett is also passionate about writing.

Most of his writings revolve in the area of the latest gadgets and technology. Garry loves spending his free time reading sci-fi novels and playing golf.
More Interesting articles …