What Is Instant Email Empire About? – A Scam Or Legit Program?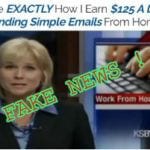 Instant Email Empire opportunity was recently launched by a chap by the name of Bobby. He shamelessly claims that his system can make you $125 a day simply by sending emails … While doing very little work in the process.
However, having already a lot of experience in reviewing such affirmations, my first reaction would be to flag this money making opportunity a scam, and move on.
If you are into email marketing, you might also like to have a read at "Getresponse review".
But, as my duty is not to systematically point my finger and shame everything that looks suspicious out there, but it is also to give a fair chance to honest businesses. And above all, to give an unbiased and honest review to my readers, who might have some interest in investing the Instant Email Empire program.
So, What is Instant eMail Empire About? …
In this product review we are going to study the following …
1 – A brief summary of this program
2 – What is this program about
3 – How does it work?
4 – What I like about it
5 – What I don't like about it
6 – My final thoughts on this scam program
7 – Let's compare it with my #1 Recommendation
What I normally do when I review an opportunity, I gather all the facts and figures that I can lay my eyes on, from various sources, with an open mind. I look at the program with a very positive eye, before making any judgment. Then, I go through forums, other reviews, comments posted on websites, and I even interview people, by email, phone, and / or physically.
And then, I prepare a condensed summary, which is the first part of my detailed review. So, that, if you wish, you do not need to go though the whole report if you don't want to. And this is what we are going to see now …
1 – A brief summary …
---
Product Name: Instant Email Empire
My Overall Evaluation: 0 ★ out of 5 ★★★★★ – FAILED
Cost: $34 + $29 / month upsell
Founders/Owners: Bobby (probably borrowed name)
Website: http://instantemailbiz.net
Head Office: Not Known
Training: Minimal
Support: No
ScamAdviser Trust Rating: Can't Rate It – See below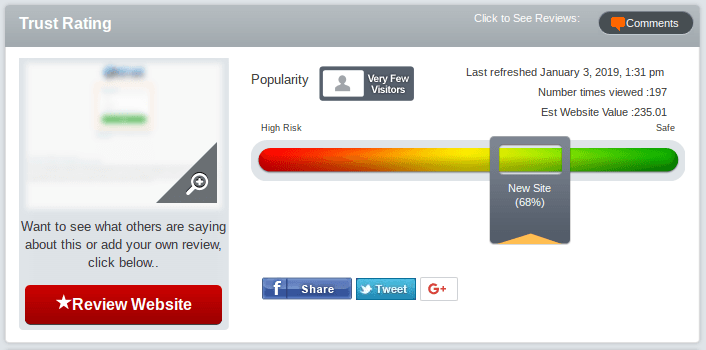 So that's it. This already gives you a pretty good idea of what you have to face if you decided to buy into the Instant Email Empire program. But if it is enough for you to make your mind up and decide that this is not your cup of tea, I can very well relate to that. So, let me show you something that will most likely ring your bell. Click on the banner below, and you will quickly understand why I love it and call it "my #1 Zero Risk Recommendation" ⬎

What do you think about it?
2 – What is Instant Email Empire about?
---
The Instant Email Empire program is basically what you usually find as a "copy-my-system" kind of online business. Also, there are thousands of scam programs out there that operate in this manner. Consequently, I have already reviewed many of them, and just to name a few:
Why these programs sell so well?
It is because many people think that it is easy to make money online doing very little. So, scammers are quick to exploite this belief and to profit of it. Also, for them it is much easier to simply copy someone else's system, that works already so well, than to create something new.
You are also made to believe that the system is totally free and that this phony Bobby chap is going to become your partner and that he will give you everything that you will need. He will even set up your email marketing system for you, pre-load it with hot subscribers, and he will also give you the pre-written emails that you will have to send out which contain products that will earn you money.
3 – How does Instant Email Empire work
---
If you decide to sign up for the Instant Email Empire system by filling up the information requested underneath the first video, you will be promised to be given the emails of 5,000 responsive subscribers, which is a hell of a lot, to my experience, to be real. Therefore, using those could flag you as a spammer to start with.
So far, for the newbie, everything looks really wonderful. You can't deny it, it also really looks like one of the easiest ways to earn some money out there. It is absolutely like the dream business to be in. All done for you, imagine that?
But of course, things quickly show its real image … IT IS A SCAM! And you have been scammed! You have paid your 34 bucks and will not make a penny in exchange. Hopefully, you have not signup for the $29 a month upsell which is supposed to help you succeed quicker and make more money. But, don't worry, if you did, you will soon find out that you have been bamboozled and will have the wit to bin everything as soon as possible.
At this stage, I would like to give a bit of a breather and offer your my free Internet Marketing course. All you have to do is to click on the banner below and you will receive my free lessons straight to you email box …

Thanks for subscribing!
4 – What I like about Instant Email Empire
---
What I like about Instant Email Empire is that it is well thought of. A great deal of thinking has been put in to scam the newbie.
The idea is great. It would be a wonderful system if only the 5,000 subscribers' emails were real and really from hot prospect. Also, if the the products offered in the pre-loaded emails were on demand.
It would be a great program if the only purpose was not to encourage you to promote their scam program in order for you to try to recuperate to money you have been scammed of.
Also, it really made me laugh.
By the way, here is a very funny video by James Veitch who recounts "... what happens when you reply to spam email.". Have fun …
5 – What I don't like about Instant Email Empire
---
The Instant Email Empire's only purpose is to rip the innocent newbie who is trying to learn how to make an honest living off the Internet.
This Bobby guy is using the most ethical and profitable form of marketing system invented, that is the affiliate marketing, to scam ignorant people out there, possibly off there last penny. Leaving the affiliate marketing system a very poor reputation in his path.
You probably know that affiliate marketing is one of the easiest and surest way to make a living online. But, for that to happen, there is a procedure to follow, and a learning period to expect. It is not a get rich quick scheme, which in fact doesn't exist. Only scammers will make you believe that it is possible to earn a lot of money overnight by doing very little. But that is not true.
If you are interested in learning how to turn your passion into a real and honest money making business of your own, during your spare time, or full time, I invite you to have a look at the following system which really has everything you need for you to succeed.
And contrary to Instant Email Empire, it is free to join, learn and earn, and there are no upsells. You can have a look now and also register for your free starter membership. For that, all you have to do is to click on the button below and don't worry, no money will be asked of you, ever …

Below, I will show you in a chart that I have prepared, how this program that I am inviting you to look at, which I hope you have just joined as a free Starter member, compares with the Instant Email Empire scam program.
6 – My final thoughts on this program
---
Well, I suppose that you are not expecting anything positive from me about the Instant Email Empire program. In total honesty, I have only one word for it … SCAM!
7 – Let's compare Instant Email Empire with my #1 Recommendation
---
Remember to subscribe to my newsletter so that you will be instantly notified by email when a new review or marketing tip is made available for you to read. Just follow this link ~~> Subscribe to my Newsletter!
Thanks for reading
---

I hope that you enjoyed reading the Instant Email Empire work from home scam review. If you have any other tips in this particular field, my readers and myself would like to hear from you. And, should you have any problems and would like to find a solution, please make use of the box below and someone and/or myself. I will respond typically within 24 to 48 hours. If you enjoyed reading this article please share it socially and post your appreciation in the comments area below, I will highly appreciate it!
I am a Premium Member at Wealthy Affiliate, where I learned how to share my passions and successes. You are most welcome to join my team and learn how to become successful in business and retire early. I will personally mentor you for FREE. It is 100% FREE to join, learn and earn! Click the button below and I'll see you on the other side.

⬐ Here are some great ideas that will make you more money ⬎

Easy to Retire – Copyright © since 2017 to date!