How To Make Real Money With A Blog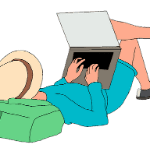 Since blogging exists, there have always been people wanting to make money with their blog. In the same way that I launched EasyToRetire a little bit over 2 years ago. Blogs were originally created by enthusiasts to share their passion and knowledge on a theme that allows them to interact with other enthusiasts.
However, with the expansion of the internet, a new category of bloggers appeared: the professional bloggers. These bloggers are Internet users who start with the sole objective of making money. Indeed, monetization solutions of a blog are now legions. And it is possible to draw a full time income (even more) through a simple blog.
Some bloggers, as I am, first created a blog for fun before using it. Following the success of it, it became a showcase to offer products or other services. The income directly generated by this blog (via the techniques that I will share with you below) are then only the icing on the cake. Yes, just a complement to my income as an Affiliate Marketer.
Beware, however, the number of bloggers who come to make a living off their blog is low in comparison with the hundreds (of thousands) who embark on this journey each year. But, I wanted today to to show you how to really make money with a blog. In the end, what are the best monetization solutions for a blog?
The 5 best techniques for making money with a blog
Before I share the 5 best ways to make money with a blog, I want to share with you my experience as a blogger …
You will never (or very rarely) make a living through a blog or website if you do not receive a proper training!
You will very often see on the Internet people saying that all you have to do is to create your blog; use some of the monetizations procedures that I will talk about below; upload your blog, and boom! … the money is starting to pour in. That is simply not true!
To live off your blog, you first have to follow a serious training. And you will need to combine the methods that I will be explaining in just a moment. Then, in time, you will be earning a few hundred dollars with this or that source. It is the sum of all these various earnings that will allow you to earn enough money to pay you a salary. So think about diversifying these sources of income. So, are we ready?
Not quite yet, before we start, I want to offer you my FREE Internet Marketing course which you can apply for by clicking on the banner below:

Okay, done it? Let's get going then …
1 – To make money with your blog, display ads
---
The first way to make money with a blog is of course to display on it advertising banners; also called "display ads". Indeed, many solutions can be to display banners of advertisers who show some interest in the theme of your blog.
There are then two main types of remuneration for the blogger regarding the display:
The CPM, cost per thousand impressions: fixed amount that is paid to the blogger each time a banner has been displayed 1000 times. Many advertising agencies offer 100% paid CPM devices.
The CPC, cost per click: variable amount that is paid by an advertising solution each time a user clicks on an advertising banner posted on the blog
I will not lie to you, to make money with a blog and live only of display ads, you will have to receive several hundreds of thousands of visits per month.
To give you an example, one of my blogs earns me a little less than $300 per month thanks to the various advertisements that I post on it. Yet, I almost made 100,000 page views on it last month.
Well, this figure is to be put into perspective because the netizens who read that particular blog are generally quite savvy and hardly look at ads (when they do not have an adblocker). But still, you will need a large number of visits to get to live only of display ads.
2 – Sale leads: a good way to make money with your blog
---
Selling qualified contacts is an interesting source of income for a blogger looking to make money.
Lead sales, how does it work?
The principle is simple. The blogger puts forward an advertisement encouraging Internet users to fill in their details to have information on a specific subject. This can be a simple newsletter or a complete form. As soon as a company has an interest in the contacts, it can buy the contact details of the user and recontact them to offer their products.
The limits of selling leads
This monetization solution is not the easiest to set up. Because it is necessary to find companies that need to buy qualified contacts. This requires upstream thinking and an intensive search for partners who would be willing to buy leads.
3 – Become a Super Affiliate
---
The operation of the affiliation is very simple. It can be a real source of income if the audience of the blog is very qualified.
This is for example the solution that brings me the most revenue on most of my blogs. And this one in particular! When I test a product or service and I write a review, I always put a link to the site in question. As soon as a user registers or buys that product, or service, I earn a commission.
Affiliation, how does it work?
The blogger promotes products or services offered on online sales sites. When a user clicks on the link of a merchant site promoted in one of the articles and buys the product, the e-commerce site gives him a commission on the turnover generated.
Affiliate Programs (the most lucrative and easiest)
Anyone wanting to share his or her hobby, or passion, with the world out there, to make money, or not, can now do so very easily with a blog.
Being a blogger is not only great fun but it can also earn you a full time income … if done well!
For example, if one of your hobbies is photography, you could create a blog where you share all that you know about getting the best shots; using the right filters; or selecting the proper camera. Then, you could promote cameras sold on Amazon and make a commission on every sale that you are responsible for from your readers.
Very simple and lucrative … but you need to learn how to go about doing all the right things. I have several blogs doing just that, which I have created a while ago and are now producing a nice residual income. That's Affiliate Marketing.
If you want to start learning about it, here is a FREE Internet Marketing course that I have written, which is a really good start. Click on the banner below to get started …

Okay, that's one thing which is not to be ignored.
4 – Sale content and make money with your blog
---
Selling content is another source for making money with a blog. It's about getting paid by others who want you to supply them with some content for their website and/or blog on a regular basis. The articles can be sold to them, or posted on your own blog for a fee.
Selling content on your own blog, how does it work?
You have a blog and therefore an audience. There are companies that may be interested in talking about their products or services to this audience. They would usually contact you, the blogger, directly to offer to publish an article in return for a fee.
When a blog is little known, companies can give gifts (very fashionable among bloggers specializing in aesthetics or fashion). Then, when the blog is becoming more popular, the gifts are usually replaced by gift certificates or cash payments.
My advice if you want to sell items
Like any blogger, I regularly get paid to write about this or that product, or service, for clients.
However, to avoid that my article slook too advertising and that my blog ends up boring my readers, I make sure that the articles are closely relevant to my niche and that my readers end up happy to have learned something new.
Because that's what blog readers are looking for: get informed!
And they will be much more likely to accept advertising if the article has allowed them to satisfy their need for information.
Avoid articles with a title like "Company X launches a new service" or "Press Release: …". They are often neglected by Internet users and you will damage your readership.
The limit of selling content
This option can be very profitable but has a major problem: it remains punctual.
Indeed, it is usually the companies that contact the blogger. It therefore has very little room for maneuver to ensure regular income. Therefore you will need to fill the gaps with your own articles in order to remain in the eyeball of the search engines.
5 – The online store
---
This is the last opportunity to make money with a blog that we are going to look at here. It could be one of the most effective options: to create an online store associated with your blog and niche.
Indeed, when a thematic blog receives many highly qualified visits every day, adding an e-commerce site to your blog can usually be an interesting alternative. As the visiting population relates to your niche, and your blog, it is highly likely that they may be tempted to buy some of the products that you are offering.
For example, a horse riding blog will have an interest in opening a shop selling products dedicated to horses and riders who regularly visit the blog.
To avoid managing stocks, a good solution is then to open a dropshipping site. Site creation opportunities are very popular now because it allows you to engage in e-commerce without having to invest in the expensive purchase of a stock of products.
However, as I said, the creation of such online shops have become very popular, which means that they also come with a huge competition! In other words I do not recommend it for someone starting to become an Internet Marketer.
If you wish to learn all about Internet Marketing and Affiliate Marketing; how to create your blog and share your passions; I do not know of any better place to learn than at Wealthy Affiliate. There you can learn and earn at the same time.
You will become a pro as you go along with their free training provided. So, if I were you, I would click on the button below to …

Thanks for your time reading this guide …
---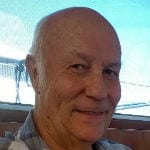 If you have any tips to share with us on the subject of how to make money with a blog, we had like to hear about it. And, if you have any questions, please use the comments' area below. You should normally receive a reply within the next 48 hours.
If you liked this article, please do share it socially. Also post a comment with us here below, I will be very grateful!
As a Premium Member at Wealthy Affiliate, I learned how to share my passions with the world. You are very welcome to become part of my team of very successful netpreneurs. You too can become a successful business owner and live your laptop life. I will be your personal mentor for FREE. It is 100% FREE to join, learn and earn! Click the button below and let's …