How Effective Is an Email Marketing Campaign?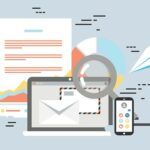 Many experts used to believe that an email marketing campaign was not effective anymore; and was on the verge of extinction because of the rise of social media and the subsequent investment by companies.
In fact, those who believe that email marketing is no longer effective are those who are overlooking the fact that this is due to a lack of relevance in their target audience.
According to Ascend, 51% of marketers say this tool's success is often limited by the lack of relevant information. Indeed, about their contacts, even though getting information about the segments can be difficult at times.
Why is an Email Marketing Campaign Still Highly Effective?
78 percent of the company's email subscribers say they've canceled their subscriptions because they're getting too many emails. So, if this is your case, all you need to do is to decrease the number of emails you send out; this way will reduce the number of your subscribers to unsubscribe, or worse to report you as a spammer. This will help to reduce information overload.
Without a predetermined course of action, efficiency is impossible. Aside from making sure the content is relevant, there must be some calls to action that encourage people to click in the direction you want.
There are numerous benefits to using email marketing. To maximize sales and customer retention, it's important to use it correctly. Social networks, on the other hand, must first captivate users in order to turn them into subscribers.
The Benefits of an Effective Email Marketing Campaign?
---
An effective email marketing campaign allows you to choose from a variety of communication methods, including:
If you're trying to get people to buy something, you'll want to use these methods.
Customers are encouraged to show their loyalty to the brand or company through this type of campaign; which aims to increase sales.
The primary goal of this type of campaign is to provide consumers and potential customers with information; such as upcoming events or customer feedback on a specific service or product.
It's important to let potential customers know where your physical store is so they can stop by and become paying customers.
Companies can benefit from employing these tactics in conjunction with relevant content. Email marketing, in contrast to social media, has a subscriber base that is already interested in the topics sent out by companies. They have the option of opening and reading the emails or not.
Content on social media is now censored by them and is not accessible to everyone. According to a McKinsey & Company study, email marketing outperforms social media by a factor of 40. And, according to the same research, the purchasing process is three times quicker with email marketing than it is on social media.
Email Marketing has the Potential to Grow …
---
Email marketing has the potential to grow. According to statistical evidence. 91% of people check their email at least once a day, according to a survey conducted by Channel Preferences Survey. They also prefer to receive business information via email, according to reports.
More than 92 percent of internet users have at least one email account; according to the Fourth Source website Unlike social media, where not everyone has an account. Email is almost universally accessible, making it easier and more effective to target the desired audience.
To dispel the myth that email marketing is on its way out; The Radicati Group predicts that by 2022, the world's email subscriber base will exceed 3 billion people.
Three out of four companies say they get good results using this tool; which should be part of every company's digital strategy based on these statistics (Econsultancy).
When it comes to its advantages, it has the ability to communicate in a more personalized way. And it makes it easier to analyze data so that you can determine whether the company's goals are being met.
With this tool you can conduct A/B tests, find out which email performs best; and target your audience by sending emails weekly or monthly.
You can use re-Marketing to re-Engage Customers …
---
For example, reminding a visitor of their abandoned shopping cart on your website can result in a sale. Those who have items in their cart will receive an email notification.
As an example Mailchimp, HubSpot, GetResponse, and many more, allow you to send a number of emails for free. But once you have reached a certain limit, you have to upgrade to their paid subscriptions which are prohibitively costly.
Then, if you wish to change autoresponder, you are going to lose 90% of your subscribers. So better select the one that you are sure you will want to keep.
There are many email autoresponders on the market. I have tested a lot of them during my 20+ years of marketing online. My favorite two are:
SendSteed – My Favorite. User Friendly, and Forever FREE.
TrafficWave – With a 30 FREE Trial, then only 17.95 a month unlimited emails and lists.

What's The Future Of eMail Marketing?
---

As mobile devices continue to evolve and become more popular, it is a major factor in its growth. According to Marketing Land, 75% of Gmail users access it via their mobile devices; and emails that are responsive have an opening rate of at least 40%.
You can see how your successes and failures compare to those of other marketers in the infographic created by Campaign Monitor on the right ~~~>
The infographic contains important and useful statistics on what email marketing is useful for marketers. Customers and subscribers will remember your business when you send them emails.
Additionally, I have provided above, the links to the most effective email marketing programs to make your job easier.
The use of geolocation, which will enable hyper-segmentation and can, for example, reach people who are in the same area as the physical store, has been a trend for several years now. If you are looking for a more positive response, the integration of a video in your messages can be a good option.
As a result, email marketing will continue to be a viable option for businesses in many years to come; as it offers a wealth of advantages and opportunities.
The results will be visible if successful digital marketing agencies follow best practices and develop a well-thought-out strategy.
"How Effective is an eMail Marketing Campaign" might be of interest to your Twitter Followers …
Be kind and share it with them. It's easy … just log onto your Twitter account first, and then click on the bar below:
How Effective Is an Email Marketing Campaign? – It is Proven to be More Effective Than Ever! – RT Plz #EmailMarketing #emailmarketingtips #Marketing #marketingtips
Click To Tweet
Here are more great articles:
If you wish to submit an article for publication on this blog, please follow the instructions on ~~> "Write for Us".
Sponsored Ad: