What Is SendSteed? – Is This Free Email System a Scam?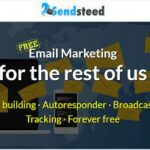 Today we are going to have a look at SendSteed because only a handful of email providers allow you to send out MLM or affiliate emails. If you send these kinds of emails using the improper technology, you run the risk of losing your whole list.
So, what is this SendSteed email system that I am going to talk about? Is it a scam, or is it as revolutionary and, most importantly, a legit email system?
Let's find out, shall we? …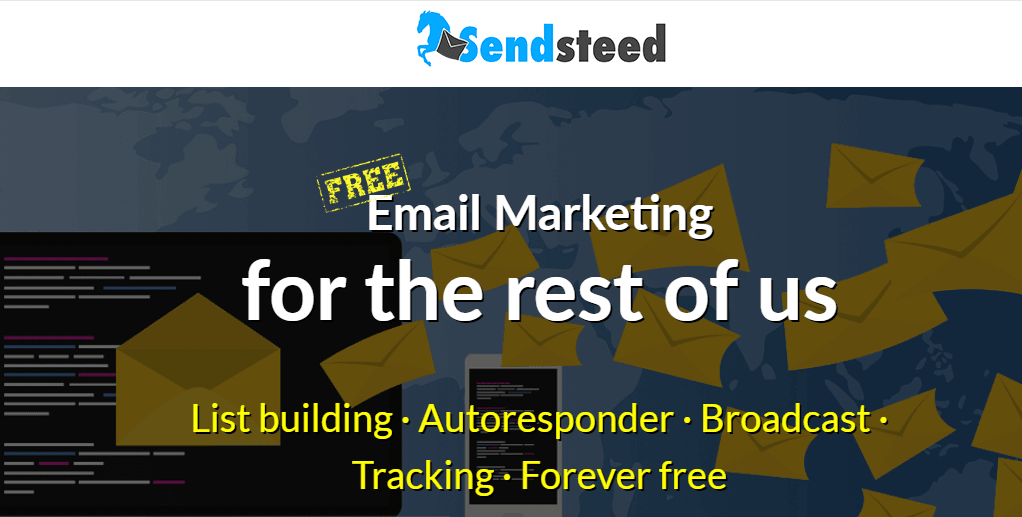 SendSteed and TrafficWave are the only two email marketing services I endorse and use.
To summarize, TrafficWave provides a 30-day-free trial account with unlimited lists and emails sent out per month. Then, only $17.95 per month thereafter for life. It is much cheaper than Aweber or GetResponse in the long run; where you are for example, limited to only one list and up to 500 subscribers. After that, it becomes very expensive!
On the other hand, TrafficWave is able to integrate with just about any marketing program on the market, and its free account provides you with all the features that you need to run your business successfully.
​
SendSteed will be the center of this review, though. Autoresponders aren't part in the free version of the service, and it doesn't work with all the current marketing tools. Emails that you can compose once and have sent to your new subscribers are called "automated."
AWeber's free account pales in comparison to SendSteed's. For just $20 a month, with SendSteed, you can get unlimited subscribers, and you'll get a lot more than you expected. (I've been a Pro member for a long time, and there's a good reason why I keep renewing my subscription).
SendSteed Gives You The Following Advantages Absolutely FEE:
---
As many as ten mailing lists, each with an infinite number of subscribers.
Sending out mass emails (send emails to your subscribers).
Lead capture forms, such as lightboxes and full-screens as well as slide bars and corner blocks.
Customizable landing pages with built-in lead-capture forms.
The bare minimum in terms of sending, opening, and clicking.
In email preview: Gmail and AOL, for example, show a preview of an email, which is usually the opening sentence of the email. You may make a personalized preview for them, better written to urge someone to read the email!
Those That Upgrade to a SendSteed Pro Account Receive Much More:
---
There are an infinite number of possibilities.
Automated response systems (i.e., automated emails sent out over time to your subscribers). I'm a big fan of autoresponders, so I think a Pro account is necessary.
If you want the same message to send out on a regular basis (every 3 to 30 days), you can set up repeat broadcasts. Keep in touch with your followers on a regular basis and let them know who you are, even if you haven't written anything new!
An additional benefit of a Pro membership is that you'll have access to "subtle verification". A surprising number of people who join an email list never click the confirmation link in the email they receive. As a result, you miss out on a large number of potential subscribers. Unverified users can receive up to four emails from Pro accounts in a month to complete their opt-in. As long as they open the email, they'll almost always get a confirmation. A free ebook, for example, can be clicked on in an email to validate that you are who you say you are.
Repeat Broadcasts
---
In order to ensure that individuals who haven't completed their confirmations receive appealing emails, you can use Repeat Broadcasts. Simply said, once you've set up a solid Repeat Broadcast and the verification email, you're ready to go for up to four additional opportunities to add someone to your mailing list. This will definitely help you grow your contact list.
Sending Limitations
---
If you have a large number of people on your list, you may want to consider limiting the number of people you send out broadcasts to.
Free accounts can send ten broadcasts a month, whereas pro accounts can send as many as they like!
Free accounts can send to inactive subscribers once a month; pro accounts can send to them twice.
Thus, uninterested recipients will be omitted from the mailing list, resulting in higher open rates. Those who open an email are added to the "Active" list. It may be necessary for them to click a link in their email in order to regain access. As a result of your limited resources, this group deserves only the BEST.
Email Design is a Piece of Cake:
---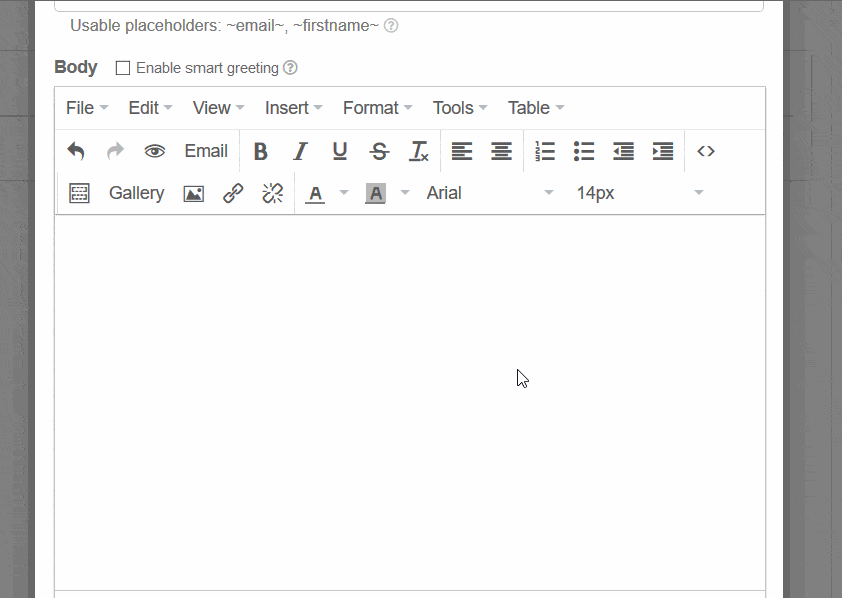 When it comes to SendSteed, you receive a lot more value out of it because it is part of a larger platform called LeadsLeap, which is also completely FREE. For the purpose of this article, SendSteed is explained in detail. However, here are a few of the most important aspects of LeadsLeap:
An excellent link tracker is provided by this software application. Definitely one of the greatest.
Promotional bars are also available for any links you share with your friends. Share an article and promote something else on the article's web page at the same time if you'd like!
Rotators for links.
An ad exchange, featuring free advertising for professionals. There are over 1,000 hits each month to my sites from this source alone (without the use of surfing advertisements).
A strong tool for promoting your favorite products and services.
These freebies are also great to present to OTHERS in the hopes that they would sign up for your mailing lists.
Each tool has advantages for Pros, of course. SendSteed is the only reason I think the Pro account is worth it. You don't have to worry about ad traffic or link tracking benefits.
Interested in starting a free email list building campaign? (Or gaining access to even more features as a Pro user?).
SendSteed is FREE with any LeadsLeap subscription …

Thanks so much for reading this review. It looks like you enjoyed it. If yes, then don't keep the "secret" to yourself, instead share it with your loyal Twitter followers. All you need to do is to go to your Twitter account and log in, and then just click on the bar below …
What Is SendSteed? – Is This Free Email System a Scam? Or is it a Legit and Revolutionary Auto-eMailing platform? Click Here to Find Out and reTweet #marketing #emailautomation
Click To Tweet
Thanks. Make sure to collect your free gift for doing that: "The One Sign Up A Day Strategy". Enjoy it!
---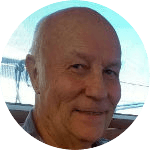 I hope that you enjoyed reading this scam review of SendSteed. If you have any suggestions in this particular field, my readers and myself would like to hear from you. Should you have any problems with it and would like to find a solution, please make use of the box below. I should normally respond within 24 to 48 hours.
If you enjoyed reading this article please share it socially and post your appreciation in the comments area below, I will highly appreciate it!
I have been a Pro Member at LeadsLeap for many years, where I learned how to create websites, popups, funnels, etc. and use all the FREE tools available, including the FREE SendSteed system that is included. You are most welcome to join my team and learn how to become successful in business and retire early. I will personally mentor you for FREE. It is 100% FREE to join, learn and earn! So, click the button below and I'll see you on the other side …