What is Affiliate Blogger Pro?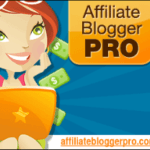 Have you heard of Rosalind Gardner? The super affiliate and mastermind behind this product called Affiliate Blogger Pro?
Well, this program was viral sometime back then, but in this review, I want to share with you what I discovered when I researched this program.
To put you at ease right from the start, just in case your are already a member of Rosalind Gardner's Affiliate Blogger Pro, it is NOT a scam at all, but are the methods or techniques that are in use in this program still applicable in today's world?
Let's have a brief summary of this review …

Name of product: Affiliate Blogger Pro
Product creator: Rosalind Gardner
Year founded: 2009
Program type: Training course for affiliate marketing
Cost: $27 per month
Ideal for: Amateurs/Beginners
And a bit of history …
Rosalind Gardner's Affiliate Blogger Pro is a comprehensive program that offers beginners easy-to-follow affiliate marketing training. This program, however, is out of date, and you cannot get any active tools or support from using this program. This training course, which was once to be a viral program years back, is now ancient history.

My six pence worth
Rating: 49 over 100
Recommendation: Not recommended
Not looking too good, is it? But if you are looking for a better way to make money online, and I mean a much better way, have a look at …


So, what is Affiliate Blogger Pro?
Now, before we begin, if you wish to share this review with your Twitter followers, log onto your Twitter account and simply click on the bar below and there you go! …
☀️ What is Affiliate Blogger Pro? - Is it a Scam? Is it Legit? Click HERE to Find Out ...
Click To Tweet
Done it? Good! So …
Rosalind Gardner's Academy, which we also called Affiliate Blogger Pro, is a multimedia training course that comprises of easy to follow tutorials designed to help beginners in setting up a business in affiliate marketing.
The program has ten modules, and each module has different tutorials (more than 225 tutorials). This training course offers more than 190 video tutorials, numerous quizzes and articles that can improve your knowledge of affiliate marketing.
So, to be honest, a lot of work has gone into producing this program! It is huge.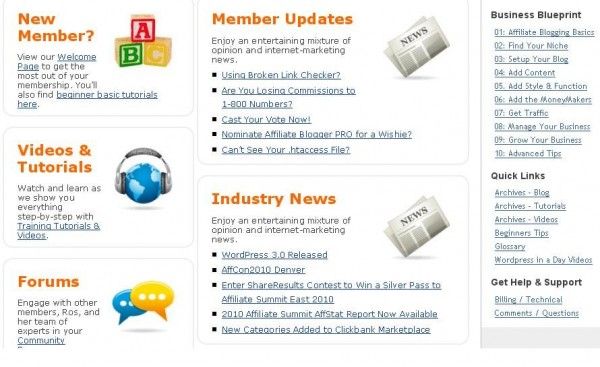 Basically, Affiliate Blogger Pro is a comprehensive affiliate marketing training program for first-timers. The program covers many key aspects needed to create a successful business in affiliate marketing, such as:
Affiliate marketing fundamentals
Selecting a niche
Building a website
Generating exciting website content
Website/offer promotion, and so on …
So far, this course appears to be a good one. Now, let's have a glance at the person that invented this affiliate marketing course.
Rosalind Gardner – Affiliate Blogger Pro Founder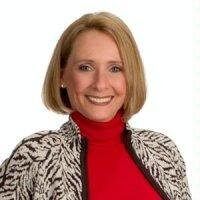 Rosalind Gardner, the brain behind Affiliate Blogger Pro, calls herself a super affiliate as well as an affiliate marketing queen. Also, Rosalind has been earning full time from the internet for the past 20 years (way back 1998). So she probably knows what she is talking about, right?
Rosalind has been a coach and influential mentor over the years, and she has assisted a lot of people in making huge amounts of money online. Also, she is a well-known speaker at different conferences, like the Affiliate Summit Marketing Conference.
Besides being a public speaker, coach and influential mentor, Rosalind is also a writer of two bestselling books:
As a successful pioneer in the field of affiliate marketing, a lot of people have been able to achieve online success through her "affiliate marketing bible."
As a result, she invented a program called Affiliate Blogger Pro, a training based on A Super Affiliate Handbook she developed in 2003, to assist more people in achieving success online.
To show how passionate she is about helping people instead of making money, Rosalind's Affiliate Blogger Pro course cost only $27/month.
Our biography or documentary on Rosalind Gardner ends here. The idea here is to let you know that the founder of Affiliate Blogger Pro has a good reputation and she is successful in the affiliate marketing niche, which makes her step-to-step training course reliable.
Nonetheless, from the information we have come across, we can tell that her achievements, as well as her books, are not current. The world right now is not as it used to be decades ago; everything has changed, and the world is still evolving at a fast pace.
But what I'm really concerned about is whether her methods, techniques or instructions can be applied in today's world.
Continue reading to know if her resources are still relevant in today's digital age …
Affiliate Blogger Pro – Pros and Cons
Pros
1 – Incredible course
Affiliate Blogger Pro is a comprehensive step-by-step training course on affiliate marketing. Rosalind gave in lots of effort and time to this great course; all the trainings/lessons are well arranged, clear and easy to follow.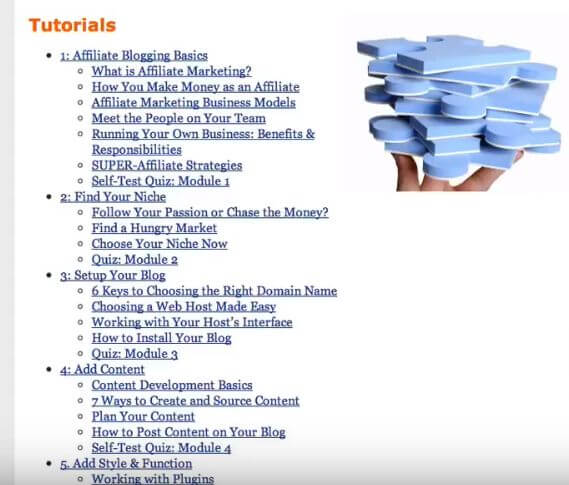 Generally, this training course is well detailed and very friendly for beginners.
The problem with this training is that it's not ideal for advanced online marketers or individuals with some level of experience. The reason is that Affiliate Blogger Pro only talks about the basic requirements needed to start an affiliate marketing business.
2 – The founder of this course is well respected and has a reputation in the field of affiliate marketing
As stated earlier in this post, Rosalind is one of the most successful pioneers in affiliate marketing. She is a reputable online marketer, and she has coached/mentored a lot of people over the years. Thus, her content and course are credible.
3 – Cost is reasonable, and the program has no up-sell
Affiliate Blogger Pro cost only $27/month, very cheap if you will ask me. One of the things I love about this affiliate marketing training course is that a lot of people can afford it.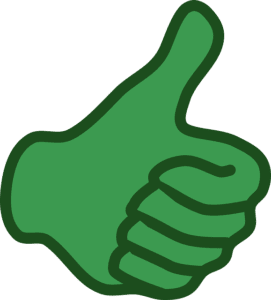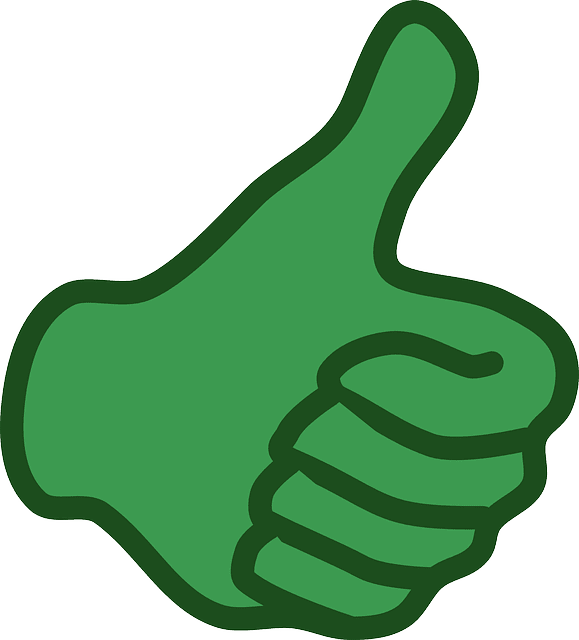 And when you enroll in this course, you don't have to pay for any up-sell. If you are a regular reader of my product reviews, you will know how I hate up-sells. That's right, I hate programs that the first thing you receive, once you have paid your basic entry fee of course, is a number of other offers for additional products at astronomical prices that are supposed to make the basic program work. Without at least one of these extra programs you have no chance of "making any money at all". Nice!
Well, with Rosalind's Affiliate Blogger Pro training program, there is nothing like that. You pay your $27 a month and you get the whole thing that is written on the box. And you don't need anything else.
Most programs on affiliate marketing in the market are expensive (cost hundreds of dollars or even thousands), and you will still pay for up-sells to have access to more products. You can even pay about $30,000 for up-sells when using some of these programs.
4 – Genuine product, not hype
One of the things I like about this Rosalind's Affiliate Blogger Pro is that this program is not a hype. You will not find any unrealistic / un-achievable promises or hype on its sales page. There is no promise of you making 10,000 USD each month without having a website, just like ClickBank Pirate.
There are lots of scam/fiddle products beside ClickBank Pirate that use to make outrageous claims and unrealistic promises, all in the name of selling their product.
To tell you the truth, I have been caught by ClickBank Pirate as I joined a few years ago. Yes, you would think that I should know better after so many years of earning a living online, but I have been scammed!
Fortunately, I have recently learned that ClickBank Pirate has been shut down "by its owners", since the 24th July, 2019 … after more than 10 years of scamming honest people!
I have even written a scam review about a year ago in order to warn my readers about this scam program. If you want to read it, go to "The ClickBank Pirate Review – Scam or Legit?".
Affiliate Blogger Pro is completely different from these scam products; their promotion is genuine. You will be told what the program is all about; how it works; and what you stand to gain.
They will also remind you of the monthly fee which cost $27 till you cancel. These are information some companies or businesses try to conceal/hide in their disclaimer or somewhere you will hardly notice.

5 – The 56-day cash return guarantee
Most programs offer a 60-day money-back guarantee, not Affiliate Blogger Pro. This program offers a 56-day money-back guarantee, which gives you nearly two months to test the product.
The affordable price, as well as the refund duration you are entitled to, are enough reasons to justify that this product is genuine and the founder is really interested in helping people.
6 – Overall rating is good
So many positive reviews have been written about this product, you can view them at Affgadgets.com.

Cons
In as much as Affiliate Blogger Pro sounds legit, powerful and credible, I still my reserves about using this program due to the reasons below:
1 – Obsolete Training
Rosalind's Affiliate Blogger Pro was invented in 2009; most of the resources in this program are based on A Super Affiliate Handbook she developed in 2003; thus the content in this material is not suitable for today's digital context.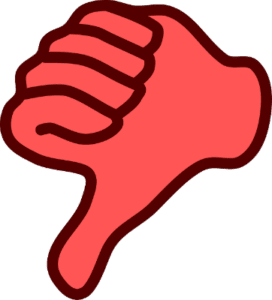 For example, this program teaches users how to:
Purchase back-links
Post content on article directories
Use free and paid directory listings
All these methods are obsolete and are no longer applicable in today's world. Google, as well as other search engines, now use an upgraded algorithm and engaging in activities like purchasing back-links can cause harm to your website.
Also, the version of WordPress Rosalind uses in her course is very old, since it was done a long time ago. Today's WordPress has totally evolved, and the dashboard's appearance is entirely different. As a result, you won't be able to learn effectively as a beginner if you use this program.
2 – No tools
Besides being an online course, Affiliate Blogger Pro does not offer any tools you can use to set up your affiliate business, such as website hosting and building, tools for keyword research, etc. But, the program is still reasonable since it costs just $27 per month. So, you get what you pay for, right?
3 – No support
Although Affiliate Blogger Pro has a membership forum as well as a private group on Facebook, none of these platforms are active. Currently, no activities are happening so you cannot rely on them for assistance or support.
They also offer Email support to users, but we can't really depend on that. Before you receive a response, you might have to wait quite a long time.
Besides this, there is no other way you can get support if you subscribe for this training. If it were decades ago, I would have recommended this course for beginners, but now these things have changed, I don't recommend joining this course.
Conclusion
Rosalind Gardner's academy or Affiliate Blogger Pro is a genuine and legit program designed to assist people in setting up a successful affiliate marketing business.
As stated earlier, this training course on affiliate marketing offers numerous benefits, but this program is nothing more but history.
The resources, techniques, and materials she provides in her course are not ideal for today's digital age. No new updates are available, which makes the information in this course obsolete.
And the program has no active platform or community; thus, expect no support or assistance.
If you compare Affiliate Blogger Pro with Wealthy Affiliate, which I highly recommend that you join, you will see why I have chosen Wealthy Affiliate as my #1 Recommendation:
Thanks for reading this honest review …
---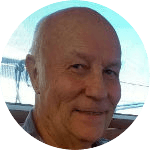 If you are looking for a great way to earn a living online, just like I have been doing for years, I recommend that you first learn more about Affiliate Marketing, or even if you know of better ways to make money online, please do share your experience with us in the comments' space below. You will always get a reply! 
And again, if you wish to learn how to make money from home, part time of full time,  join my FREE Internet Marketing Training by clicking on the banner below …