How Can You Make Money in Affiliate Marketing?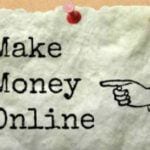 Affiliate Marketing is by far the easiest and safest way to make money from home during your spare time. It requires very little investment and no particular training.
It is accessible to anyone, of any creed and educational background, and anywhere in the world.
The proof? I am the proof …
I spent all my life travelling. Leaving school at age 9, I lived in many countries on six of the seven continents of the world thereafter. When the Internet became accessible to most of us, I bought my first computer and started looking at ways to make a living online. That was in 2001.
I quickly realized how easy and affordable it would be to make money in Affiliate Marketing. Although there was no proper training then, four years later I happily gave up my day job and went for it full time.
In a previous article, I was showing you how you could build your own website from scratch, for FREE, and in less than a minute!
In this article, I want to show you how to monetize your blog or website; that is to say, how to make money with it.
But before we begin, you might like to invite your Twitter followers to join in, right? For that all you need to do is to login to your favorite Twitter account and then click on the bar below. As easy as that …
? How Can You Make Money in Affiliate #Marketing? - 6 Basic Steps to Follow ...
Click To Tweet
Okay, are we all in? Let's begin then …
How Can You Make Money in Affiliate Marketing?
But first, a bit of history …
It appears that Affiliate Marketing was invented and developed by an American entrepreneur by the name of William J. Tobin somewhere around 1994 when he founded his PC Flowers and Gifts company.

He and his team of marketers invented a way to distribute ID numbers to who wished to promote his products for a very attractive commission on the products sold.

From there, the principle took off and proved to be profitable to both the company and the affiliate.

Information picked up from Wikipedia
Okay now, show me the money!
Indeed, we have seen that Affiliate Marketing could work in two ways:
You have something to sell and you create your own affiliate program to boost your online store
Or, you are a blogger / influencer with a certain audience and offer recommendations to your readers.
In this second option, you become a partner of the brand that offers the affiliate program; so you are a "referrer" and you will earn a commission if you generate a sale.
To start with, here is a recap of what we are going to learn …
1 – What is Affiliate Marketing?
2 – Affiliate Marketing and moral ethics …
3 – How to choose the right program?
4 – How much can you earn?
5 – Affiliate Marketing: My Recommendations!
6 – Without forgetting the most important!
And your free gift …
So, here we go …
1 – What is Affiliate Marketing?
---
Affiliate Marketing is, as we have seen early, quite a recent technique since it exists only because Robin J. Tobin invented it (1994); and it could have not worked before the Internet was made available to all (August 6th, 1991).
The principle of Affiliate Marketing is quite simple: a merchant site that sells products online (physical products, digital products, services, online training, etc …) offers a partnership (affiliate program) to website owners such as bloggers (they become the affiliates) for example, to promote their products / services.
If these affiliates succeed in making a sale, they will receive a commission.
1.1 – How are the links tracked (followed)?
If you sign up to an affiliate programs, you will be assigned one (or more) unique link (URL). It will contain an identification number that will be yours only.
Thus, if you integrate this kind of URL in an article or a banner anywhere on your blog and one of your visitors clicks on it, a follow-up will be done, this is called tracking.
Affiliate URLs look like normal URLs but a parameter is added at the end of it, for example: https://www.leadsleap.com/1signupaday/?r=magellon

This one is obviously one of mine and a free gift to you, so go ahead and click on it.
Cookies are there to remember you: it is possible that the user clicks on your affiliate link but that he or she does not take immediate action, that is to say that they do not make purchases at once.
If, by any chance, this same "clicker" returns later to the site to which you are affiliated and makes a purchase, you will still receive your commission.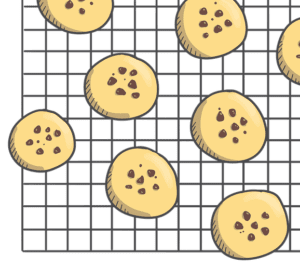 They may also decide to buy something totally different from what they first visited your website for, or purchase several more items. You will then receive a commission on the totality of the sale.
That's the magic of cookies!
Of course, depending on the affiliate program you choose, you will have a different cookie lifetime. Some programs offer to track links for 1 year and others only a few months. Some even for less, like Amazon; but some affiliate programs offer a lifetime cookie span, such as my #1 recommended affiliate program. This is quite rare and one not to miss.
This is well specified in the clauses that you must accept before you join the program.
2 – Affiliate Marketing and moral ethics …
---
Come on … Is Affiliate Marketing an honest operation? At first glance, I would say YES if it is used by honest people. Let's say it's legal as long as you follow the guidelines.
2.1 – What do I think about Affiliate Marketing …
I myself chose to monetize my blogs via Affiliate Marketing simply because I find it "clean". That is, the rules are usually very straightforward; the pay levels are as simple as can be.
I personally like simple things. I am a very simple person myself. One of the reasons why I hate to visit blogs that use annoying popups all over the place.
It was therefore unthinkable for me to do the same here, on this blog; or any of my other blogs for that matter.
Nothing more annoying than all these adverts that are popping up here and there; that sometimes you can't even close, or are taking us to another site!
On my websites and blogs you will see only one "pop under", which, when you are going to leave, reminds you about something you might have forgotten. For instance on this blog, you will have a pop under, the minute you plan to leave, to remind you about my free Internet Marketing course.
That's it! It is none intrusive, just a friendly reminder!
So, that said, I prefer to use affiliate programs but not just any kind of affiliate programs; and that's where ethics come into play …
As far as I am concerned, I will only recommend resources that I have used, either I have paid for them, or they are free. They could be services, marketing tools, hosting etc., and in that I genuinely have faith in.
I know the product very well since I use it myself . Only then, I look if there is an affiliate program for it and if so, I recommend.
So, I'm not ashamed to recommend a product to my readers. Unlike some so called "affiliate marketers" where making money in the name of Affiliate Marketing can go above their integrity. But most often than not, these people lose the trust of their readers sooner or later.
It reminds me of an article written by a close friend of mine, Kyle L., entitled "Your Reviews Are Your Content. They Are Your Brand." which really explains how it is important for us bloggers to keep the interest of the reader in mind when reviewing a product or service, and not our own affiliate profit.
2.2 – What Google thinks …
Beyond the honesty that we must have towards the Internet users, it must also be transparent with Google and follow the rules that are imposed on us.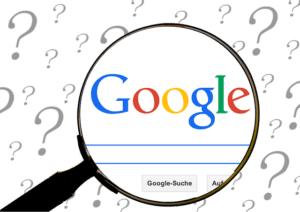 Often, even, it is the affiliate program that imposes rules that go in the same direction as those of Google and that you must absolutely follow at the risk of being removed from the program.
Google says that "a paid link" must be assigned an attribute such as rel="nofollow". Even though Google does not specify the difference between a sponsored article and an affiliate link since it only talks about "paid link", I prefer to use the nofollow attribute, at least it's clean and clear. For more explanations, I invite you to read this article.
But Google also says that affiliate links should not represent a "small part" of the blog links. The idea is not to copy stupidly the product sheets of the seller site. It would be stupidly wrong!
On the contrary, Google explains clearly in this article, that affiliate links must be placed in quality content that provide added value to the user. Otherwise, the partner site may never be referenced …
2.3 – How to be transparent with your reader?
There are no secrets, if you monetize your blog with affiliate links, you must announce it to your reader. Just as social networks do when they show you an ad in your news feed (often referred to as a "sponsored post").
You can then create a dedicated page on which you note your monetization policy or, you can make a note near the link that it is an affiliate link or you can differentiate your classic links with your affiliate links.
For example, on my websites and blogs, it is noted in several ways that I am likely to propose affiliate links. There is definitely a page dedicated to that which you can find under the tab "About Me" which is entitled "Affiliate Disclaimer".
2.4 – What do the users get out of that?
In fact, the users do not benefit from it strictly speaking, but most importantly, clicking on these links will not cost them anything.
At worse, it can happen that the user gets an unexpected discount thanks to the partner link.
In fact, affiliate programs could be considered a "win-win" situation, meaning that all parties win.
If we follow the logic of honesty: an affiliate link should be placed only on a quality product that we want to recommend because it is a good product. So the user finds an article-review that gives him or her an impartial opinion, and the brand makes a sale that it might not have done without the help of the affiliate or increases its notoriety.
Everyone is benefiting from an honest product review:
The Internet user
You, the affiliate
The brand
3 – How to choose the right program?
---
Choosing the right affiliate program is the key to your success! First, you must propose a blog with a theme and a specific editorial line.
Note: If you want to learn how to make a living blogging, like I have been doing for years, join my FREE Internet Marketing Course HERE.
In this course that you can follow at your own pace, you will learn how to …
Share your passion with the world
Chose the niche that is right for you
Pick your blog's theme that fits perfectly your chosen niche
Find the perfect affiliate program(s) and products
How to create your own blog or website
How to monetize it, in other words how to make money out of it
And of course much, much more …
For example, you will learn that if the choice of your niche is very competitive, you will have many programs to choose from, with the risk of having a conversion rate quite low.
On the other hand, if your niche is narrow and very specific, that is to say that you propose a niche blog, you can then target your audience and your brands. Then your conversion rate will be much higher, meaning a much better affiliate revenue for you.
As a side note: I've been talking to someone lately about third party sales for campers. Not just any campers, but those that specialize in high mountain camping!
Bingo!
The blog that this guy created while following my training has everything to convert … All it remains for him to do earn some good affiliate income is to produce content of very good quality and it's a winner!
So to make it simple: your blog is about beauty, it's about recommending the right product or service, regardless of the profits you are going to get out of it.
What's important for you and your future audience is to sign up for the right affiliate program like the one that I highly recommend here, and learn how build your own business from the ground up.
4 – How much money can you earn in Affiliate Marketing?
---
Here are a few things that you need to know:
Do not expect to become rich overnight: it is a profession that you will have to learn.
Affiliate revenues are very variable: as a rule, you can earn between 10% and 50% of the price of the product purchased. Knowing that 20% and 25% are the most common commissions.
Then you have to take into account the "threshold": depending on the program you join, you will have to wait until a certain amount of affiliate commission is due to you before the program initiates a payment to you, this could be $5, $20, $50 or $100. Often, you can choose your preferred amount. Also, they might pay only 30 or 60 days after the confirmed sale was effected, in case of returns. And, on a specific date in the month, such as every 5th of every month.
All these provisions are specified in the legal notice of the program that you must sign to accept the terms.
5 – Affiliate Marketing: My recommendations!
---
Since I started this blog, a couple of years ago, I have reviewed a number affiliate programs that I have divided into 2 groups. You will find these program by clicking on the drop down menus on the top navigation bar:
Recommended – The programs that I can recommend
Avoid – Those that I suggest that you avoid or keep well away from
And then, a bat to the left of that, still on the top navigation bar, you will find "My #1 Recommendation". This is the top of the tops of all Affiliate Programs that I know of.
So, if you are serious about making a living online from home, in your spare time, to become your full time income in a year or two, this is the one you must look into.
I have created my blogs and websites in various niches that I am passionate about, such as Affiliate Marketing since it is a topic that I know very well as I have been earning full time off it since about 2005. So, if you have any questions on the topic of earning money on the Internet and particularly in Affiliate Marketing, do not hesitate to contact me via the comments' section at the bottom of this page.
And, as already mentioned, a good starting point is to already subscribe to my FREE Internet Marketing Course.
6 – Without forgetting the most important!
---
Well, that's it, I guess that Affiliate Marketing has no more secrets for you. Before leaving, I would like to clarify a few very important matters:
If you decide to monetize your blog, depending on the country you are operating from, you might have to register as an entrepreneur because you may have to declare to the tax authorities the income generated by your blog.
In some countries it is not a requirement as long as you are not earning a certain amount. And also, if you are becoming really big (which is what I hope for you) you might need to employ a few people to help you … make even more money 🙂 in this case you could be liable for some employer's charges.
So, the best is that you check with your local tax office, or an accountant, so that you know what is the best way to go about it in order to remain in the good books of the tax man … very important!
So, that's me signing off for now hoping that you enjoyed reading this special edition of how to make money with Affiliate Marketing.
Now, do you want me to tell you something before I go? Yes? Okay then, the secret to making money in Affiliate Marketing is to …

Thanks for reading this tutorial …
---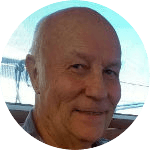 If you are looking for some great ways to make money online, just like I have done for years, I recommend that you first learn more about Affiliate Marketing, it doesn't have to cost you a penny. 
You can even start at your own pace if you don't have much time to spare. All you have to do is to join my FREE Internet Marketing Training by clicking on the banner below …