How to Start a Small Home Based Business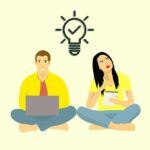 These six stages will help you start on a new business venture from home, even if it doesn't seem to be an easy task to you.
To start a business, you need to do your research, but with this guidance, anyone with an entrepreneurial spirit will be able to do so.
Sixty-nine percent of new business owners in the United States do it from their own homes. These six steps are designed to help you get started if you've been thinking about starting a small business from your own home.
Invent a New Business Venture
When starting a small business, the first step is to come up with a good business idea. A business venture that fascinates you and meets a market need should be your goal.
Identifying a problem that annoys you is a good place to start. Is there a problem that you'd like someone to help you with? That might be a good idea for your next endeavor.

However, you do not have to create something from scratch. Think about how you can improve on what others are currently doing and what they are already doing well. Do you see any opportunities to fill a void in the market?
Identify the Product or Service that You Will be Selling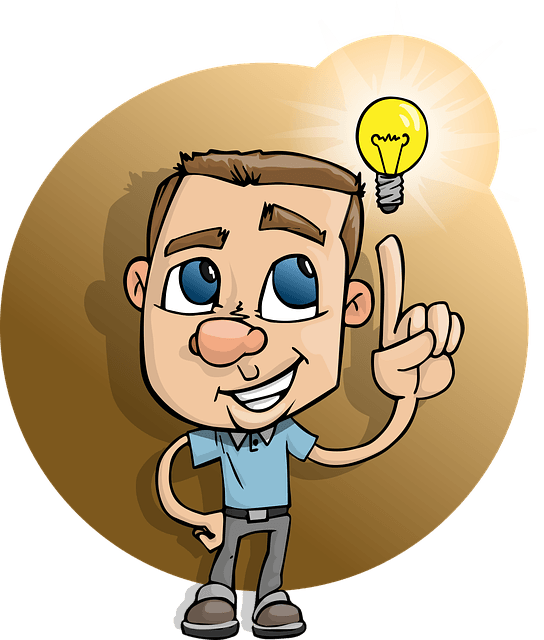 ---
First and foremost, you need to decide out what your firm will be selling. Your company's success is directly tied to your ability to provide value to your customers.
List all the items and services you can provide. When you've answered these questions, move on to the following:
Is this product or service in demand?
What are the advantages for my clients?
Is this something that would interest me in purchasing?
What is a fair price for my services?
If so, can I expect to turn a profit?
Produce a Business Strategy to Start from Home
---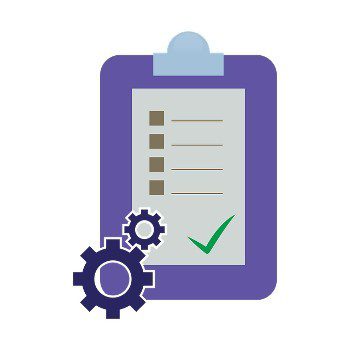 A company plan is the next step. With a business plan, you'll be able to acquire clarity as you get going, and it will be invaluable if you ever need to apply for small business loans.
Business plans for traditional businesses or startups are the most common type of business, according to the SBA (Small Business Administration). In a standard business strategy, you'll go into considerable detail. Most lenders and investors require detailed business plans that might run into the hundreds of pages in length.
Instead, the focus of a lean startup business plan is on an executive summary of the company's operations. With just a few lines, you'll be able to summarize the most crucial characteristics of your company. This will be easier to generate, but investors may require additional details if you seek outside investment.
If you want to get your name out there and grow quickly, you may want to work with a more established business.
Determine the Legal Form of Your Company
---
It's critical to choose the right legal form for your firm. A sole proprietorship may be the best option for you if you want to get your business up and running as soon and easily as possible.
Because there is no partner or executive board to answer to in this type of business arrangement, you have complete authority over all business decisions. There is no legal distinction between you and your company, therefore any debts or litigation the company faces are your responsibility.
There is more paperwork to fill out and you'll have to register your firm with the state with an LLC, but it allows more freedom and a legal separation between you and the business.
What is the Difference Between a Sole Proprietorship and an LLC?
---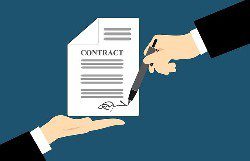 A Limited Liability Company (LLC) and the Sole Proprietorship are the most frequent business formats for individuals and small businesses. The sole proprietorship will be the most uncomplicated and it involves much less quantity of paperwork.
The Limited Liability Company (LLC) requires upfront paperwork and expenditures, but it could give you some long-term benefits to the company. Which makes the investment worthwhile.
When you decide between the Sole Proprietorship and the LLC, you will find two major principles to take into consideration, which are the legal protection and the potential tax benefits.
Apply for a Taxpayer Identification Number (EIN)
---
Employer Identification Number (EIN) is a tax identification number that you obtain from the IRS to identify your firm. You'll need an EIN if you ever want to form a limited liability company (LLC) or recruit staff.
Applying for an EIN is a good way to protect your Social Security Number, since you'll have to use your SSN to identify your firm without an EIN. On the IRS website, you can apply for an EIN for free and receive it within minutes.
Set up a Bank Account for Your Business
---
Establishing a business bank account is a logical next step after creating your legal business entity. This is critical for keeping your personal and company finances separate.
If you want to build a personal relationship, it's a good idea to work with a local bank. Many consumers prefer working with smaller banks because they are more responsive and helpful when something goes wrong.
Consider Insurance Options Before You Start Your Home Business
---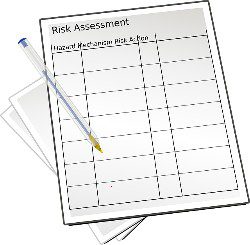 In owning your own business, there are several dangers, including lawsuits, data breaches and business interruption. As a result, your first step should be to confirm that you have the appropriate insurance.
Consider a Business Owner's Policy as the first step (BOP).
Three categories of coverage are included in this form of insurance:
Insurance against third-party claims of bodily injury, property damage, or both.
You may secure your business equipment by purchasing commercial property insurance.
Payroll expenses can be covered by company income insurance if you're unable to run your business for whatever reason.
Talk to an insurance representative to get advice that fits your company's unique risks.
Set Up a Workstation at Your Own House
---
Having a distinct home office is a smart idea if you plan on working from home. Either a spare room in your house or a specific area of your bedroom will do.
It's important, however, to pick a spot where you'll have some privacy. Especially if you'll be conducting customer calls on a frequent basis, be aware of the background.
Creating an effective home office setup might be difficult, but it doesn't have to be. Keep it simple but neat and tidy.
Work With a Financial Advisor
---
Taxes are a mystery to the majority of people, and having a small business only adds to the confusion. Your business needs assistance on how to form your company, as well as payroll and spending tracking counsel. That is why hiring an accountant is a wise decision.
You may get assistance with all of this from an accountant, who can also make sure that your firm is compliant with the most recent changes to tax legislation. Moreover, if your firm comes under audit, an accountant can help you navigate this procedure.
You will surely save money in the long run.
Make Sure You're in Compliance with Any Laws That May Apply
---
As a new business owner, it's a good idea to look into state and municipal standards. A business license or permit may be required in some states, and if you don't comply, you could be punished.
Local zoning restrictions may be necessary depending on the type of business you intend to run. Make sure you're in compliance with all applicable laws once you've picked a business structure and registered your company with your state.
Create a Marketing Strategy Before You Start Your Home Business
---
The importance of marketing cannot be overstated; but, too many business owners get into it without a strategy. They end up wasting a lot of money since they don't have a strategy in place. They could have something that works, but no method to duplicate it.
That's why you need a marketing strategy from the beginning. Creating a marketing strategy is the first step in launching a new firm. It's likely to include:
It's a summary of your marketing objectives.
Customers and the market you are trying to reach.
To-do list with due dates.
The metrics to keep an eye on as you go.
There, you'll be able to lay down your plans for your company's website, social media, and other branding initiatives.
The best online marketing strategies are available here: [Read more]
Your Home Business Concept Should Be Put to the Test Before You Start
---
Time to put your business idea to the test, which means you need to concentrate on generating some revenue. Profitability is, after all, the yardstick by which successful companies are judged.
When starting a new business, there is no one-size-fits-all strategy that works for everyone. If you want to get your name out there and grow quickly, you may want to work with a more established business.
In any case, you should be prepared to change your strategy as you go along. As long as your customers are satisfied with the product, you've done your job.
The aim of this tutorial is to deliver inspiration from renowned and well-recognized professionals. As a result, before making any business choice, you should get the advice of a business expert.
How to Start a Small Home Based Business – Here Are The 6 Stages That Will Help You Get Started …
Click To Tweet
In order to help you start your small business from the comfort of your own home, run and expand your small business. To learn more about setting up your business from home, register to my FREE training below …