What is ClickFunnels.com About?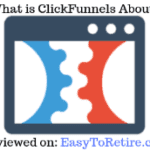 ClickFunnels.com has quickly become an essential reference on the American market for the creation of marketing pages and sales funnels.
A sales funnel is a set of pages that allows your visitors to understand the ins and outs of your product or service and buy it. This is an automated process where selling your commodities does not require your presence. The system runs for you 24 hours a day.
Of course, as you might expect, there are many alternatives to ClickFunnels.com now on the market. Just to name a few, they are …

Samcart. …
Unbounce. …
Instapage. …
Thrive Themes. …
PipeDrive. …
BuilderAll. …
Copper CRM.
But the software we are interest in for this review is the ClickFunnel created by Russell Brunson and sold on ClickFunnels.com.
So, in this review we are going to look at the following chapters …
What is ClickFunnels.com about ?
1 – Introduction
---
ClickFunnels is a marketing software for creating conversion funnels, also known as "tunnels".
The great strength of ClickFunnels.com, which was created and launched in 2014 by Russell Brunson, is its functional richness. The software integrates all the tools (payment system, marketing automation, affiliation …) to create all types of funnels (leads, sales, webinars …).
While still very simple to handle: no need to be an expert in coding, ClickFunnels offers various templates and a very intuitive editor to customize the pages.
2 – What is ClickFunnels.com?
---
In a nutshell, ClickFunnels is an online software for creating an automated business that you can use to easily create sales pages and funnels that people have to go through in order to buy a product; also, to subscribe to an email list or attend to a webinar, without needing to know a single line of code.
As we have seen earlier, some other tools do the same thing or almost. For example, this is the case of Learnybox, System.io, Builderall or Leadpages.
But believe me, after having tested them all, nothing is more effective than ClickFunnels in terms of ergonomics, efficiency and capacity and to generate money without getting too tired. And, it has a competitive advantage over these competitors: because ClickFunnels is fun to use!
3 – How does ClickFunnels.com work?
---
When you create an account with ClickFunnels, the first screen you will see is a dashboard like this …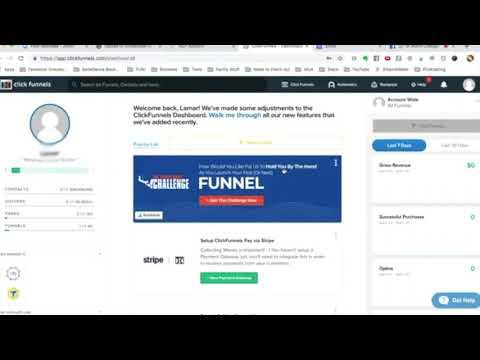 But what is a funnel?
A funnel is a sequence of optimized pages that follow a logical order and that your visitors follow to achieve a certain goal … in short, the end result that you want him or her to act on.
With ClickFunnels, here's what you can easily create:
Funnel for optin – You can use an opt-in funnel with the help of a form to capture the e-mail addresses of your visitors. You provide value in the form of an ebook, a video training , a promo code, etc.
This type of funnel is the basic element to build a list of emails and send follow up emails in a targeted way.
Sales Funnel – Sales funnels help you sell your products and services, with the possibility of adding upsell / downsell to your sales process.
Member Area – A member area is a protected and secret part of your website and only members who have subscribed can access the content behind it.
Webinar – It is used to help people register for your webinars, i.e. your Web Conferencing.
Apart from that, ClickFunnels have other useful features.
4 – What I like about ClickFunnels?
---
Only a few platforms finally have all the functions necessary to manage a real sustainable online business.
On the plus side, ClickFunnels has an integrated autoresponder named "Actionetics" (an autoresponder is used to send mass emails in a segmented way to your email lists).
You can also set up your own affiliate program with ClickFunnels using the "Backpack" feature. (You can create an army of affiliates that will generate passive income for you).
To give you an example, you have created an Instagram training that you sell for $100. You can decide that each person who sells your training will get a 40% commission. So, when someone sells your training for you, you get $60 without doing anything. You literally make people work for you.
ClickFunnels also has a feature to track abandoned shopping baskets. This allows you to track orders from your customers and remind them by email or via retargeting for those who have not made the purchase.
You do not need another cart tracking service!
ClickFunnels customer service is ultra responsive and will answer your questions accurately.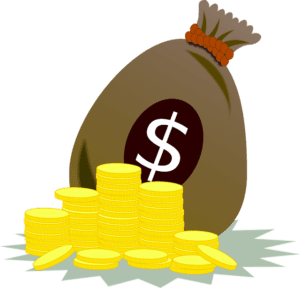 The many ClickFunnels trainings revolve around strategies that are proven and working.
In addition to creating your own affiliate program, you can promote ClickFunnels and earn 40% commission per sales and recurring monthly.
As the Standard Pack costs $97 per month, your recurring commission will come to $38.80 per month – The Pack Etison Suite is sold at $297 per month, therefore your recurring commission will come to $118.80 per month.
Still on the affiliate program side, you can finance up to $500 per month towards the luxury car of your choice (Corvette, Ferrari, Lamborghini, Tesla, …) as soon as you get 100 affiliates.
And as from 200 affiliates, the funding goes to $1000 per month! At this stage you are bring back to ClickFunnels about $70,000 a year, so it is normal for you to earn a luxury car!
5 – What I don't like about ClickFunnels?
---
As you have read this far and by now you must have Googled ClickFunnels for more information, you will agree that there is not much negative points about this software.
But there is point on which I must put some reservations, it is on the Pack Etison Suite. Is it worth what it is?
Indeed ClickFunnels offers 2 packs:
The Standard Pack at $97 per month
The Pack Etison Suite at $297 per month
Personally I do not recommend taking the Pack Etison Suite because the features are not as good as on other platforms.
Actionetics
This is an email sending system. However some functions are sorely lacking like:
Referral to non-open: This is to send the same message to people who did not open it the first time, for example by changing the subject of the message. This is an essential function from my point of view, not available at ClickFunnels
Subtract a list: For example you want to send a promotion to your lists A, B and C but you want to subtract your list D from people who have already bought your product and do not need to continue to receive this particular promotion. This function is also missing from ClickFunnels.
That's why I do not recommend Actiontics, which is far less complete and powerful than at TrafficWave, for example.
Backpack
Backpack is the affiliate module of ClickFunnels. Here again I think that using a more specific solution makes it possible to have all the necessary functions to make the affiliation.
If you are looking to earn a serious income from home, complete with one of the best training there is, I would definitely not recommend ClickFunnels affiliate program, but rather go to ~~> Wealthy Affiliate <~~.
That's why I do not recommend taking the Pack Etison Suite. The Standard Pack at $97 a month is more than enough.
6 – My Verdict
---
To be honest with you, what I like the most about ClickFunnels are the: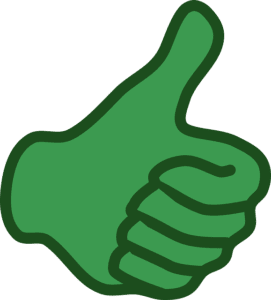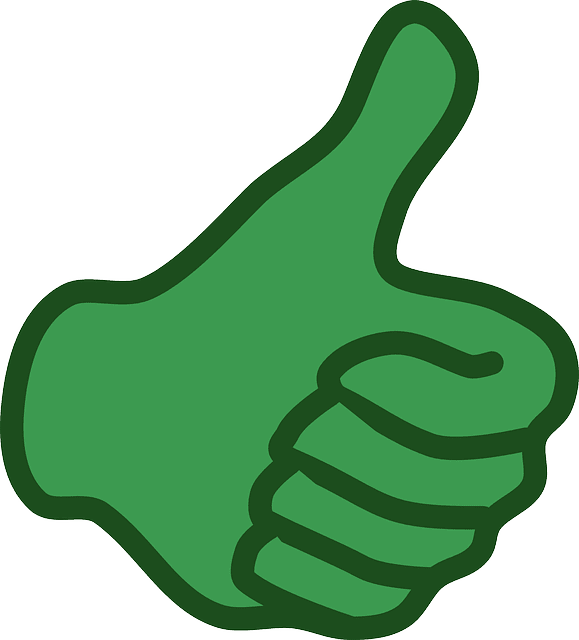 Very intuitive ergonomics: speed of handling and implementation.
Professional graphics: immediately "that sits", as they say. Immediate professional design.
Conversion statistics at each stage of the funnel. Even though I personally prefer to use an external measuring tool for this.
Very complete and professional order form so as not to lose customers when finalizing the order.
1-Click Upsell to sell a second product in stride. A feature rarely easy to implement.
Integration of the autoresponder platforms: ActiveCampaign, Aweber, Constant Contact, Convertkit, Drip, EverWebinar, Facebook, GetResponse, GoToWebinar, GvoPureleverage, HubSpot, UnfusionSoft, Interspire, Kajabi, MadMini, MailChimp, Maropost, Ontraport, Salesforce, SendLane, Shipstation, SlyBroadcast, Twilio Sms, WebinairJam Studio, Youzign, Zapier, ZenDirect
Integration of payment processors: Stripe, Braintree, InfusionSoft, WarriorPlus, JVZoo, ClickBank, Taxamo, Ontraport, BlueSnap, EasyPayDirect, NMI, Recurly. For Paypal, no integration by API, you place the button code directly in the page.
Well, that's about it folks. I think that I have gone through the main aspects of ClickFunnels.com and that it will help you decide whether you should purchase the product or not. As for my views on it, you can rest assured that the program is legit and that it will do wonders for your business.
So yes it is a great tool to have ~~> ClickFunnels <~~.

Hope that you enjoyed reading this product review …
---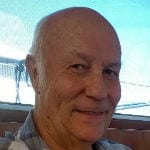 And now that you have an idea of what ClickFunnels.com is all about, it is up to you to decide.
If you are already using this program and have any tips to share with us, we'd like to hear about it.
And, if you have any questions, please use the comments' area below. You should normally receive a reply within the next 48 hours.
If you enjoyed reading this article, please share it socially. Also post a comment with us here below, I will be very grateful!
As a Premium Member at Wealthy Affiliate, I learned how to share my passions with the world. You are very welcome to become part of my team of very successful netpreneurs. You too can become a successful business owner and live your laptop life. I will be your personal mentor for FREE. It is 100% FREE to join, learn and earn! Click the button below and let's …