How to Write a Book For Money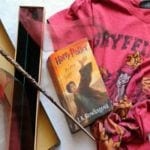 How to write a book for money may be something that is haunting you day and night. You have always wanted to write a book to become a bestseller, right? … like J. K. Rowling, or, why not, Charles Dickens with 200 million copies of his "A Tale of Two Cities" sold so far. But the big question is how to write a book for money?
Are you one of those people who tell themselves on Monday: "It's decided, I want to write a book" … And who in front of the magnitude of the task, drop this good resolution on the following Sunday? …
And, when you have managed to line up a few pages and re-read your attempts, your blood freezes in your veins and you are overwhelmed by shame. "But how could I have written such rubbish?". Chuck away the notebook, or quickly close the incriminating document on your computer, praying that no one will ever find it?
And I really feel for you, all this is painful.
That's why I wrote this article as some sort of a guide, to help you write your book, a little bit each day.
In this article, I will teach you how to write a book for money, be it an autobiography, a novel or a didactic book, etc. and allow you to put all the chances on your side so that you finally manage to get it started, and until it is completed.
I will also show you how to work on it, in what order, and how to never get yourself lost. Then, I will give you some ideas of books to write and many tips to help you put them in shape.
Here are 36 techniques to write a book among which you will inevitably find your own method. That is to say, you will understand how to write a book that makes money, without getting discouraged. So, here we go …
How to write a book for money
---
Also, to make it easy for you to go through this tutorial, and come back to the chapter that interests you, I have divided it into 36 easy to follow chunks. So, here they are:
1 – To write a book: Write, write and write again
2 – Use a writing software
3 – Make a plan
4 – Create a Mind Map
5 – Just write
6 – Participate in a writing contest
7 – Compile old writings
8 – Trust self-publishing
9 – How to write a book: stick to your rhythm
10 – Isolate yourself to find your inspiration
11 – Give yourself instructions
12 – Solve a problem
13 – Plan to offer it
14 – To write a book, do some research
15 – Use structural tricks
16 – Divide into categories
17 – Write a book online
18 – Set up a work rhythm
19 – Write a manifesto
20 – Write an essay
21 – Take a course to learn how to write a book
22 – Take the time to create
23 – Abolish resistances
24 – Set a place to write your books
25 – Divide
26 – Get it re-read
27 – Start small
28 – Confront the idea of ​​being criticized
29 – Use Evernote to take notes for your book
30 – How to write your autobiography?
31 – Read some rubbish
32 – Stick to the title
33 – Get inspired by reality
34 – Move your body
35 – Nothing to say?
36 – Overcome excuses

In conclusion
Okay then, let's get started …
1 – To write a book and make money: Write, write and write again
4 Tips:
Write each morning as you wake up for 1 hour. If you want to write a book for money, buy a big notebook to write down your thoughts, in any order. Do not worry about the how and why, just write. It helps a lot, and after a month, you will be much more comfortable at writing.
Keep a blog, on a topic you like, and write regularly on it.
Write each day 3 pages and try to keep this rhythm for as long as possible.
Write everywhere and all the time. As soon as you have an idea, wham, write it down. Therefore, this requires that you always have with you something to write on. Do you want to become a writer, or not?
2 – Use a writing software
Above all, a good tool can give us momentum to write a book.
Therefore, I recommend the best writing software that currently exists which is perfectly suited to writing eBooks, print books, etc.: the Ultimate eBook Creator.
This tool greatly facilitates the writing, and the development of a structure, through its ranking system by hierarchy. So, you no longer have to juggle different open documents. Also, you can display your current work, your research documents, your notes … Click on the image below for more details …
The software has a multiple language spell check built in, for over 80 languages. So whether you want to write your book in English, Italian, French, Spanish, German, etc. this software will get you covered. Simply amazing!
3 – How to write a book for money?: Make a plan
Writing is not only "writing a book", it is also:
Read about it, do some research
To take notes
Organize the notes
Also, create the characters
Create a mind-map, a structure
And finally, to write!
If you create a plan of action, setting schedules, dates, landmarks, creating rituals, then you will have stable benchmarks on which to rest whatever happens. You will never be lost and will know where you are going and when.
4 – Create a Mind Map
There is nothing better to write a book than to draw a Mind Map.
A good and very affordable Mind Map software that you could use is Coggle.it. The free version is already great to get you started, then you can upgrade for only $5 a month.
So, to show you that it is not that difficult to draw your site map, watch the video below and let me know what you think.
So, ready to draw your own? If you have just a basic idea of what you want to write about, do you imagine what you could create as a structure in, maybe, … an afternoon?
As you can see, you have to start from each chapter and create branches for each part of the chapter, then each paragraph of each part … A BIG mind map that will get you a solid base for your work.
5 – Just write
And, that's the advice I got from Stephen King's book "On Writing: Memoirs of a Craft". Write your story. I repeat: just focus on your story. Also, do not worry about your style. You will make your corrections afterwards.
6 – Participate in a writing contest
For example, you are given a theme, a number of words, instructions to respect and a deadline. Enough to motivate you to write, especially if the winner's prize is attractive!
What's more, by winning prizes at contests, you will be able to put it forward in your future letters to editors. To get you introduced. And, to be published.
7 – Compile old writings
Take everything you have written since you were fifteen and play a funny game: try writing a book that contains all that.
How would you arrange it? Also, how to insert this poem with the risky style and this somewhat pathetic beginning of autobiographical novel in a new work?
8 – Trust self-publishing
The best way to cut off creativity? Ask yourself what kind of book a publisher will accept and censor anything that you think is unacceptable.
Assume that it will not be accepted and, for that reason, you will self-publish. An ISBN number, a nice PDF layout and go, an e-book on sale on Amazon. As simple as that!
9 – How to write a book: stick to your rhythm
First of all, keep in mind that, writing is a job. And depending on whether you are used to it or not, the energy you have to devote to it will not be the same. So, if you can only provide one hour of work a day at the beginning, that's the way it is, and it's not bad.
In 1 hour, you can write 500 to 1000 words. Consequently, after 6 months, you have your book. Can you believe it?
10 – Isolate yourself to find your inspiration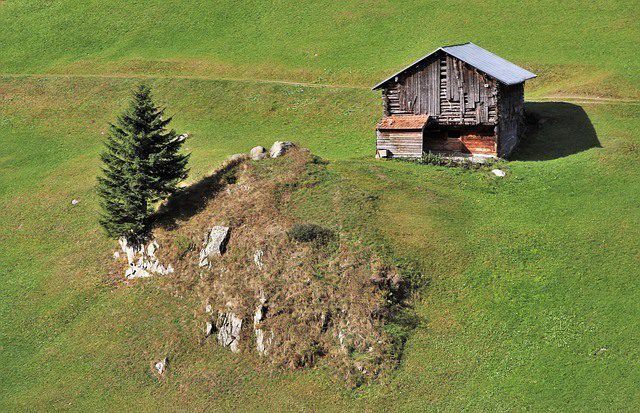 And if, for 2 months, you went on a retreat in an inspiring setting to focus on writing a novel? Do you imagine living in a cabin in Canada? Or in Portugal, in a rural house in Linhares da Beira, facing the green hills? Won't you be inspired?
So, if you have a little cash put aside, it could be worth spending that money on such an inspiring setting.
If you do your research, you can find the perfect place at a very affordable cost.
11 – Give yourself instructions
If you have already attended writing workshops (I love them), you will surely have played all kinds of games that make you write much more easily.
Writing from scratch is difficult, so give yourself instructions, to follow as a game.
Here is a game I like a lot:
Take a random book from your library, open it on page 15, line 8. Take the phrase that is there, and try to fit it into your chapter, whatever the subject. Of course, you do not have the right to plagiarize, so when your chapter is written, you will have to rephrase the sentence.
Other games:
Start your book with one sentence and finish with another. (You can go on Facebook and ask your friends "Give me a sentence that you invent and I will challenge myself to put it in my chapter.")
Place the words ferret, roller, fiber, taste, list, house, in your chapter.
Only write rhyming sentences, one out of two.
12 – Solve a problem
Your book is not necessarily a novel. It can also be a didactic or inspiring book, an essay or a pamphlet. So try to solve a problem for your readers.
When this problem is chosen, you need to identify the different aspects of this problem, the different angles to be addressed to treat it, the way you want to respond to it. Each chapter must bring a step towards the solution. Again, make a Mind Map!
13 – Plan to offer it
Give yourself a challenge: Plan to offer your best friend a book for the day of her wedding. It could be titled "107 ways to miss her wedding" or "The hidden life of Margaret B." for example.
14 – To write a book, do some research
If you choose a topic that you personally know well for your story, you will have less trouble writing it, because your research on the subject will bring material, striking descriptions and depth to your characters.
Decide to situate your love story in South Africa for example, and do some extensive research on its culture, politics and religion. Read testimonials, watch movies, and embark on a story that will be exciting for your readers!
That's exactly what Kate Fagalde does, whose books keep you going! My favorite book, "On Which The Sun Has Set", is a novel, but set in the context of the 1960s in the then British Protectorate of Basutoland, now Lesotho, the Kingdom In The Sky, where the author lived for 25 years. It takes a whole new look, but "It Wasn't All Sunshine, Sex and Sandwiches!".
15 – Use structural tricks
And what if you do not write the story from beginning to end, following a linear structure?
Stephen King or Haruki Murakami use the structure of parallel narratives in most of their works. A chapter tells the story of a person, the next chapter passes to a different person, etc., until everyone is at the end, or the same story is experienced through the eyes different characters.
In the novel, "Under The Dome", for example, a whole city is locked up under a gigantic and impenetrable dome. Each character will experience the situation differently and make decisions that will impact the entire community.
Take inspiration from already existing structures to establish your frame and arrange your chapters.
16 – Divide into categories
You may not like to write a description after writing a dialog. The energy is not necessarily the same, and it will surely be more profitable to write a day when you are particularly inspired, several descriptions that will then be integrated into different chapters.
Do the same with dialogues, internal monologues, action scenes …
17 – Write a book online
Why not do as many do very successfully? Propose a novel, poetry, children's stories, DIY, etc. in the form of a newsletter? Or even better, as a blog. The end of each chapter must have a payment facility to receive the next article. Or you could charge per year, etc.
You can easily share your passion in the form of a blog, and make a lot of money. My favorite platform is ➸ SiteRubix, and it's free.
18 – Set up a work rhythm
And stick to it!
Fabienne-Claire Nothomb, a very prolific author, normally known by the pen name of Amélie Nothomb, every morning, invariably writes for 4 hours, from 4 to 8 am, while drinking 4 liters of tea. She writes during the course of a year 4 books, and will publish only one. The others are safely kept in a chest. She is also well know to answer to everyone who writes to her!
19 – Write a manifesto
You love to debate on subjects that you know well, right? And people say that you "have an opinion on everything"? Good! You will be able to write a book and earn money by compiling all your opinions on life, people, politics …
… Or even cooking! But, if your opinion on the right way to cook sauerkraut follows your cry of anger at the situation in Syria, it may be a little weird.
20 – Write an essay
You have a very committed opinion on a single subject and you bore all your friends? "Yes Georges, we KNOW that the US government feeds secret bases!". Good! Here you can write a book that can make you money!
So, write about your subject by tackling it from different angles. It can be for example:
The history of military bases in the US
Testimonials of former officers
Neighborhood testimonials
Investigations into the appropriation of German techniques
Evidence and deductions
Newspaper articles…
Also, why not: "How to write a book for money"
Or, for example, "Cats are demigods":
The cat in history
Testimonials from cat owners
Studies, scientific research
Decipher the mysterious attitudes of the cat
Why I like cats
The different types of cats
21 – Take a course to learn how to write a book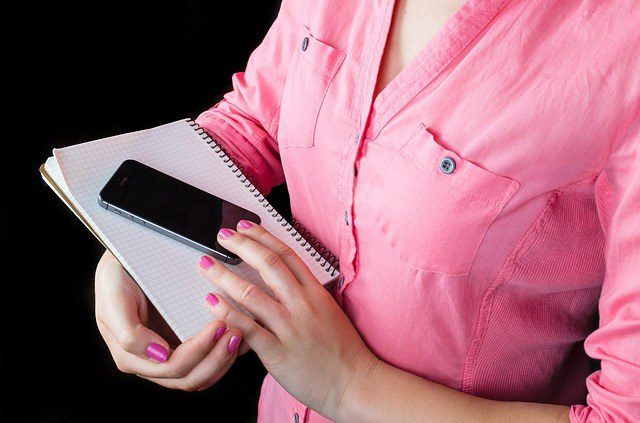 More and more courses are developed to help you become a novelist or writer. So, feel free to let yourself be tempted and enjoy the experience of a professional.
In addition, if you take a class, it will psychologically commit you to do the work. Indeed, you paid, moreover, the teacher will surely ask you to send him the results of your work to come … Perhaps even he will propose you to read your prose, to evaluate the progress you will have made.
You may also participate in writing workshops. There are many that are free or paid and you will surely find one in your area. And sometimes, it's even worth it to travel for an intensive internship for example.
22 – Take the time to create
You have a great idea, but as soon as you get at your computer, you cannot put in shape your wonderful project.
Well, that's no mystery: all writers are confronted with this problem: it is called "the writer's block".
How to format an idea?
You must take an oath with yourself to take the time to write. Because if having ideas is easy, applying them is more complicated.
So, plan to write your book with the intention of making money seriously.
Think about your current job: would it come to mind to do it "when you have time"? No, you take the time to do it, not only to make a living, but also because you bet on this occupation to consolidate your future.
The more time you spend wondering how to get that dark, mysterious atmosphere into your haunted castle description, the more you'll get there.
There is absolutely no mystery recipe, and even Shakespeare has asked himself such questions.
There are of course literary tips, and you will find them by taking classes, reading your favorite authors and observing their method, reading books on the subject … In short, taking the time to learn!
You could already start here: How To Deal With The Writer's Block ? – 10 Tips To Overcome It
23 – Abolish resistances
And if your motivation at half mast was because of multiple resistances? And if these resistances were listed in a book, with solutions to annihilate them?
I suggested you read:
24 – Set a place to write your books
And it must always be the same, and also, it must always be arranged in the same way, ready to receive the fruit of your imagination.
And this place must be dedicated to that, ONLY, not to eat, not to sleep!
Then, every time you come to this place, your brain will go into "writer" mode. Make this place an inspiring place. Decorate it with pictures, put incense, or a candle. It is your space for creation, in which you will enter every day, for the greater glory of literature.
25 – Divide
To write a book with the right number of words: Divide
Divide in terms of words, number of pages and set a decide for a number per day, which you must respect.
And even if you cannot, at times, follow this rule, at least you will always know where you are, without ever getting lost in the ocean of the number of indefinite words.
I counted 250 words per page (this is the "official" number of words for a paperback).


26 – Get it re-read
And by someone you trust!
And especially not by your Facebook friends from the group "The anonymous authors" or the forum "The clever writers". See what I mean?
Take time to think about the person to whom you will show your writings. That is to say, it must not be the first comer!
This person does not have to be a writer himself, but have tastes similar to yours. If she / he loves the books of writers you would have liked to be, then, there is a good chance that their critical eye will scrutinize your work through the telescope of the right focal length.
27 – Start small
Motivate yourself by publishing regularly on Amazon a small e-book that you sell at $1 or $2. So that you continue to consider yourself a writer. For you to be read, and criticized. I other words, for you to progress.
28 – Confront the idea of ​​being criticized
But, be nice to yourself.
Everyone fears critics, but there is absolutely no way to avoid them. And even if you do not show up, you are criticized in your back, you can be sure.
So, brandish your writings and proclaim by this act "I claim to be good in what I do".
And wait for the critics, trust me, there will be plenty! Take note of the constructive ones to improve yourself and your work, and the negative ones to know a little better about the human nature and its incredible capacity of hatred and sourness. (And inspire yourself for the "nasty" character of your coming bestseller!).
But also, accept the compliments, and be totally amazed by this strength gained in encouragement and unexpected returns.
29 – Use Evernote to take notes for your book
If you are not at all comfortable with building the structure of a book, or even the mere idea of ​​a book project makes you feel dizzy and gives you cold sweats (it may be flu ?), then, start by writing your various notes on Evernote.
And as Evernote allows the super intuitive classification of your notes and documents, you can write anything, no matter how, but put it under the right "label".
What notes to take to write a book?
Everything that goes through your head
Ideas about the characters
Any articles on the subject (awesome Chrome Plugin Evernote to capture items!)
A phrase that you absolutely want to place
An inspiring quote
A chapter idea
The atmosphere you would like
How many pages do you want
Multiple ideas on form or structure
What you hope from writing this book
Action Plan for Funding or Workflow
etc …

I use it all the time, for everything and anything. I have the app on my laptop, my tablet, my phone and I have the plugin installed, which I use to abundance, to record articles to read later, or in the subway, or at the cafe, and even in the woods!
30 – How to write your autobiography?
Writing a book about your life is not an easy thing, and making this type of writing interesting, even less! To do this, use this method: Interview yourself!
We are always very prolific when we have to answer questions. So ask yourself how you would like a journalist from a famous newspaper or magazine to do it.
There are interviews that I find very personal and intimate: they are those of the magazine "Psychologies". Each month, some celebrities confide and talk about themselves in a deeper way than they would in a mainstream magazine or just about the professional side of their work.
There is also a "first session with the psychiatrist" which is reported in detail. Ask yourself these questions and others that you would like to be asked.
Imagine being a guest on a television show talking about your life, your childhood … Whether you have to react to photos or testimonies of your loved ones. What would you say ?
31 – Read some rubbish
Yes, I mean it!
Look for the worst of literature, and ask yourself how to rewrite it 10 times better.
Although plagiarism is forbidden, nothing prevents you from wondering how you could rewrite "The Bucket List" or "I Am Dragon".
Many people invite you to read them on their Facebook groups or pages and the result is not always great. Then, take their subject (a subject is not protected by copyright, they are the words that are) and rewrite it yourself, even better! Should be easy for you.
But it is also very instructive. So, rewrite phrases to train yourself and strengthen your confidence in your style.
32 – Stick to the title
Have fun inventing titles and get inspired to create a story … or, a non-fiction book.
Here is a list of titles to inspire you:
The breath of crows
The jade crown
The piano that did not want to tune
The guide to laughter in wartime
Summer 1987
Praise of the intestine
Mr Grotowski's wildcats
Diary of a nun
365 bright tips to flourish on a daily basis
Double your sense of humor
The rock shaped head
A world without men (or women)
The eternal fog

Then, it's up to you to invent more titles!
33 – Get inspired by reality
So, if you think of people you know, and create characters, their attitudes will automatically flow from the context in which you put them.
Likewise, imagine that your story is a little flat: a woman and a man meet in the street and fall in love. (How original!)
Then, think about your mother who meets the worst teacher you've had in high school and … falls in love with him! The story becomes interesting (and terrifying) because you know these characters and can confront them to a context and imagine how they react!
To be mixed with chapter 14 "To write a book, do some research".
34 – Move your body
When your brain is all turned to porridge, there is nothing better than a bit of physical activity to wake it up.
So, if you are desperate in front of your empty text processing page, and you have only managed to write and erased 157 times "One day in December …", get out!
No matter if it is raining, windy, pickup your boots and go for a walk. Or dance, or swim, but in short … move.
35 – Nothing to say?
It's wrong. It is just that you do not dare to say it.
But, if you follow my morning writing tips, you will gradually dare to say everything that goes through your head without censoring yourself.
You need to keep a personal diary, whether it is within your morning writing period, or on a blog, you need to say things that you think are useless, or shameful in order to become a forgiving human being for his mistakes and who confides.
Because your books will not be interesting if they do not touch the heart of people, and show them what is in your heart.
36 – Overcome excuses
I …
have no talent: Many writers don't have either, and yet they know how to write a book for money.
do not have time: Once you are dead, then you will not have the time to write at all. I suggest you read: "How To Make Money From Home In Your Spare Time".
easily lose my motivation: It's time to rest, instead of feeling guilty, and read: "Why Is Self Motivation Important?"
do not know how to write: You have come to the right place. Start from Chapter 1.
It's too late for me: Imagine that you are 65 years old and that you are starting now. In 1 year you will be 66 and you will have written at least one book, could be a bestseller. If you do not do it now, at 66 you will have not written any books, and still be thinking the same thing.
I was told that I was not made for that: By some frustrated people who would hate to see you become better than them?
I already wrote a book that did not sell: Rework it. And continue whatever the cost. I do not know any author who wrote 10 books that is not a little recognized. So write, again and again.
I was terrible in English at school: Me too, but that didn't stop me from writing every articles on this website. And, it is not the only blog that I manage. Consequently, I feel that I could easily write books.
They made fun of me and I dare not write anything: So, write to that person, a letter that you do not send, and in which you tell EVERYTHING you felt about this mockery. Then, it will pass. This is a very old trick that really works.
In conclusion
So that's it. I guess that this guide could be a book in its own right, don't you think so? I wish you all the best of luck, motivation and inspiration for writing your book! If it is your first attempt, congratulations! If you follow this tutorial, then, I am convinced that within a year you will see your book(s) on the shelves of bookshops, and / or online.
Then, remember this website and come back here and write a comment at the bottom of this page. As a matter of fact, writers are known to be very generous with sharing their knowledge and experience.

Thanks for reading
---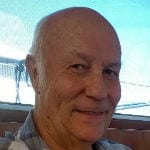 So, I hope that you enjoyed reading these simple rules of how to write a book for money. Also, if you have any other tips in this particular field, my readers and myself would like to hear from you. Should you have any problems and would like to find a solution, please make use of the box below. I normally respond within 24 to 48 hours. If you enjoyed reading this article please share it socially and post your appreciation in the comments area below, I will highly appreciate it!
I am a Premium Member at Wealthy Affiliate, where I learned how to share my passions and successes. You are most welcome to join my team and learn how to become successful in business and retire early. I will personally mentor you for FREE. It is 100% FREE to join, learn and earn! So, click the button below and I'll see you on the other side.

Also, I have selected for you a few books that will help you write a book for money ⬎