How To Boost YouTube Views For Free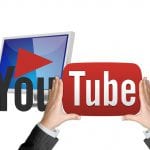 Would you like to know how to boost YouTube views for free? I'm quite sure that like many YouTube video owners your main goal is to have as many views as you can. You probably know the popular saying: "Money Attracts Money", well, it is the same when it comes to YouTube videos. The more views you have on your video, the more views you will attract. So, it would be correct to say that "Views attract Views". Therefore, it is important to know how to get more views, and if possible for free.
I have been marketing online for long enough (since 2001) to know that if you really want to damage your online reputation, and business, then buying visitors to your website or blog, fans and  followers to your Facebook and Twitter accounts, views and likes to your YouTube videos, is the surest way to go about it. So, DON'T DO IT !
Then, how to boost YouTube views for free ?
---
You probably tend to think that if you are not Beyonce or Justin Bieber, you are unlikely to get thousands of subscribers to your YouTube channel. Unfortunately, this is basically correct. But some very little known SEO techniques for YouTube videos can bring you closer to such results!
The idea is, of course, to have these viewers and subscribers to go from your YouTube videos to your blog or website, to try to profit from your video marketing efforts, isn't it your ultimate goal?
In a nutshell, with this article I will try to answer the question: How to optimize your YouTube videos to get more traffic to your channel?.. Views to your YouTube videos, etc.
Optimize your videos: The 4 pillars of a great SEO on YouTube
---
In order to answer the question on how to position your videos on YouTube, we must consider the following four pillars:
Your content must be good and interesting. It's FUN-DA-MEN-TAL. You can bring a lot of people on your channel, but if when they arrive on your YouTube channel, the videos are bad, they will definitely go away! And you will have lost a lot of your valuable time.
Your videos must be perfectly labeled. For this, we will talk about metadata, which is the information that describes, with text, the video you have just uploaded.
You must try to generate in your videos a positive impact and a community effect.
You must use promotional tactics and / or advertising in your videos.
Content: How to make attractive and interesting videos?
---
If you are not Quentin Tarantino, at least try to be useful !
– My first recommendation is that your videos are educational.
Discuss topics of interest, possibly based on questions you have asked your prospects and / or clients.
– If you have already uploaded some videos, analyze your stats to see the most successful videos.
Take a look at the comments below your videos, to eventually find remarks that you have not yet answered.
Another option is to watch the most popular videos in your niche on YouTube, and analyze what people are saying in the comments to find inspiration.
In short, the key to success may lie in finding the questions people can ask and trying to answer.
The 5 key factors to consider for a "good" video
1. Ideally, your videos must be short.
The shorter they are, the better, as the level of attention drops dramatically after the first 120 seconds. Try to stick to it!
2. If you need to invest your time in video recording.
It is very important that you work on topics that do not die. Let me explain: do not spend your time on creating content on an event or something trendy in a transient way, which will not interest anyone in 2 months time!
3. Beyond that …
The basic rule for recording your video is to start by introducing yourself and mentioning the web address (URL / link) of your blog or website. You should also start by briefly telling your viewers everything you will talk about in the video.
4. Do not be pedantic, people always prefer friendly experts!
It is important to speak the same language as your target. The tone must be light, familiar (without being rude either).
A video of someone speaking too formally can be seen as a lesson from a teacher to their student, but that's not what you are looking for, or, is it?
One trick is to imagine that you are talking to one of your good friends and replicating a conversation you might have with him or her at a coffee shop. This normally works very well.
5. It is important to finish your video with a clear call to action (CTA):
It could simply be something like "Visit My Blog", "Comment On This Video", "Share It On Twitter", etc.
People will rarely do things on their own. If you do not ask them, they won't take the action that you would like them to take. Not that they don't find your video useful to them, no, it is just that they don't understand how important it is to you. If you have something to ask them, ask for it.
Example: Don't miss any of my future posts, join my mailing list and claim your free gift ➸
So, yes, a clear call to action is a must ! Just like if it was on your website or blog.
Metadata: How to optimize metadata on YouTube?
---
If we assume that your content is good and interesting, it is only natural that you want to give them maximum visibility, right?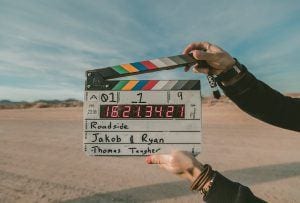 – Start with a keyword on YouTube Instant
YouTube is a search engine where you will find a similar feature to Google Instant: YouTube Instant. That is, when you type a keyword in the search engine, the most common searches on YouTube appear: it's a good way to find the keywords searched by users.
– The title is fundamental!
Once you are okay on your keyword, try to integrate it in the title, once or twice if it is a keyword with strong competition.
The very best keyword research tool that I know and use all the time for my blog contents and YouTube video titles and descriptions is Jaaxy. You can get more details about this excellent free tool here: Introducing Jaaxy, The Best Free Keyword Research Tool !
Note: If you have doubts, always favor your reader rather than SEO, and ignore these tips.
The title is very important for the visibility of your videos, for example, the presence of your video as a YouTube suggestion, at the end of another video related to yours.
So, as you might have understood, a YouTube video works pretty the same as your website or blog as far as optimization is concerned. Just about the same rules apply.
– Give them everything in your description!
It is very important that the description be explicit. One of the best ways to make sure that your YouTube video generates traffic to your blog is to put the address of your site as the first element of your description. This makes sense, right?
You can vary the addresses in each of your videos. For example, put that of a landing page that points to your newsletter registration form. It will shorten the path to a possible conversion! Another page that generally works well is your "About Me" page, so, not to be overlooked.
The description must be both explicit and sufficiently catchy. In general, try to write short paragraphs. It is important that your keyword appear at least once or twice in the description, as well as other keywords in the same semantic field.
– Categories, image thumbnail and labels
Personally I would suggest that you regroup all your YouTube videos into your "How To" Category. That's what they are intended to be after all, to provide information, how to do this or that. On the other hand, if you prefer not to do that, you could choose the category that best describes your content.
Another element that can help you to gain clicks on your video is the thumbnail. YouTube allows you to embed a thumbnail of your video and does it automatically. It takes an image at 25, 50 and 75% of the time of your video. And it lets you choose the one you prefer.
Here is a YouTube video that explains very well how to create your thumbnails. Worth watching ⬎
How to Make a YouTube Custom Thumbnail Tutorial – Quick and Easy
Try to choose the one that is the most representative and interesting; remembering that if there are faces, it's always the best choice! This image is really fundamental to generate clicks on a results page where there are many other possible videos!
Finally, it is important to use the tags that YouTube offers you. If you have done a little study of the videos that already exist in your niche, I suggest that you copy the tags of the most viewed videos, because this will help you better position yourself.
Note: If your keyword contains multiple terms (it's a keyphrase then), you must enclose it in "quotation marks".
– The power of playlists
It is often very positive to group your videos on playlists. These playlists will allow you to group your videos according to a topic or niche. This is an interesting option because the playlists also appear in the results of YouTube, which makes them an extra showcase. Beyond that, they allow you to maximize the views of all your videos in the series.
Note: Another great feature is the subtitle. It can be very useful for you to embed a text version of your videos, since this is the only way YouTube has an explicit description of your video content. Which, again, serves to improve your positioning in the searches. But, again, it's a question of priorities!
Well, that's all for today ! If you liked this article, share it on Twitter and Facebook, and other social platforms. That will take you just a few second, but it will do great things for my ranking ! Thank you very much.
And do not forget ! This blog is yours, so feel free to share with us YOUR experience in the comments section below. What are you going to do to get more traffic on your YouTube channel?
If you wish to learn more about starting your own online business from home, click on the banner below …

You might also like to read the below articles that I have selected for you:
And remember that you can subscribe to my newsletter so that you will be instantly notified by email when a new article is made available for you to read. Just follow this link ~~> Subscribe to my Newsletter!
Thanks for reading
---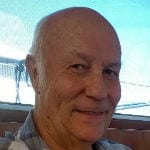 I hope that this article has taught you a few things on how to boost YouTube views for free. If you have any tips on the subject we would love to hear from you. And, if you have any questions, please use the box below and I will respond as soon as possible. If you enjoyed this article please share it socially and leave a comment below, I will highly appreciate it!
I am a Premium Member of Wealthy Affiliate, where I have learned how to share my passions. I am inviting you to join my team and learn how to become successful in business and retire early. It is 100% FREE to join, learn and earn! Click the button below and I'll see you on the other side.
 Easy to Retire – Copyright © since 2017 to date!