Is Swagbucks a Scam or What? – A Must Read Unbiased Review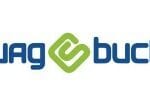 Is Swagbucks a scam or what? If you stumbled on this post it is most likely because you need answers. So, you have come to the right place.
Swagbucks is a platform that pays people for completing menial tasks. Do not raise your hope high that you can become a millionaire on this platform; you will earn pennies (literally, about 1 cent) when you perform tasks on the site.
Also, the platform collects every member's information. Most survey members are tasked to complete a form to earn, Swagbucks then gather information collected and sell to companies that need it.
A quick view of Swagbucks …
Website: swagbucks.com
Registration cost: Free
Rating: Not recommended
Owned by: Josef Gorowitz, Ron Leshem, Scott Dudelson and Eron Zehavi
My Opinion: The platform is legit, but I don't recommend wasting your time to earn peanuts when you can direct that energy and make cool cash with …

Okay, still want to find out whether …
Swagbucks is Legit or a Scam?
---
Swagbucks is a website that allows users to earn Swagbucks (a virtual currency) by executing specific online tasks like filling out surveys, shopping, searching, finding content, playing games, and so on.
Sounds easy so far, right?
This internet search and marketing engine have its company located in El Segundo, California.  Members information are collected by Swagbucks.
Members on the platform can redeem their earnings for PayPal cash, gift cards, or other rewards. Swagbucks.com is owned by Prodege, and the company reported having over 12 million members and paid more than $100 million in retail gift cards as of March 2015 to members on the platform.
Any resident of the following countries who is above the age of 13 is eligible to redeem Rewards from Swagbucks.com:

– The United States (and its territories)
– Ireland
– France
– Germany
– Australia
– New Zealand
– India
– Canada
– Spain
– Portugal
– United Kingdom

Who is eligible to use www.swagbucks.com?
You can only make peanuts on this gimmick site. You make modest earning on the platform. Most people will see this as a waste of time, but yet I've heard of many Swagbucks members raving about this money making opportunity.
So …
Is Swagbucks a Scam or What?
---
Swagbucks is no scam, but this gimmick site may have some risk because it collects its members' information and sell the information it gathers to other companies.
Swagbucks could be a waste of time for most individuals. Investing your time in creating a legit online business that will bring you lots of cash instead of pennies is much better and smarter.
Let me ask you a quick question: would you spend your time making peanuts on Swagbucks if you knew how you could make thousands of dollars on the internet? Like in Affiliate Marketing?
That's right …

You can find out more about my #1 Recommendation here, but if you wish to continue with this review, there are some things you need to know about this Swagbucks platform so you can decide if it is suitable for you or not.
Swagbucks Pros and Cons
---
Pros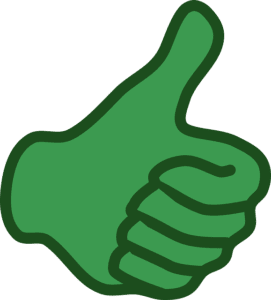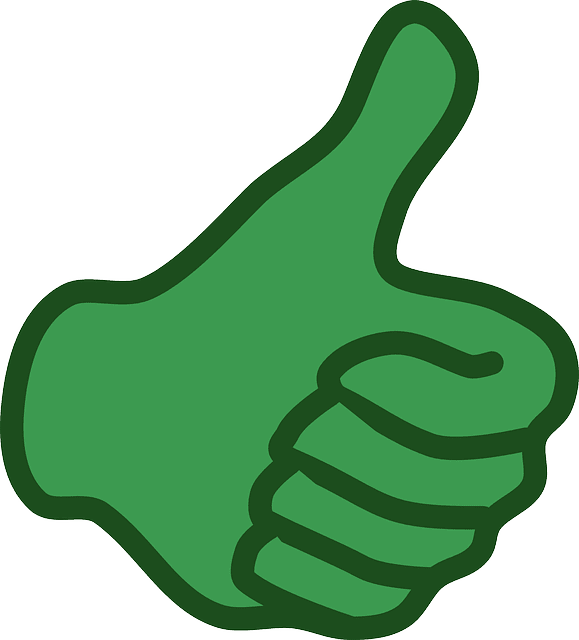 Sign up is free
You receive 30 Swagbucks (equivalent to 30 cents) when you register
You make money on the platform for the normal things you do on the internet
There are numerous ways to spend your Swagbucks earnings
Everything you do is online, no download or installation required
You can access the site on your mobile devices
Cons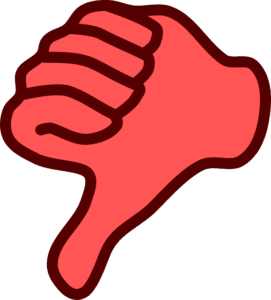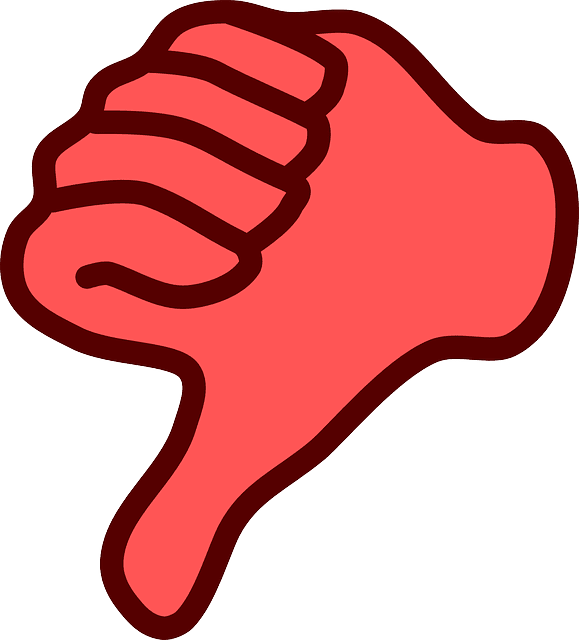 You will not learn any new skills
Gift card earning  is limited to 5
Earning on the platform takes a longer time
Earning a decent amount on the platform will take a longer period
You cannot earn after completing tasks as the system can be fickle and restrict your access
Swagbucks is no business. You work for it. You do not own it.
The platform obtains information by exploiting people's boredom
A lot of people have complained about the low earnings, offers disappearing and bad customer service.
Who Can Benefit From Swagbucks
---
If you have nothing better to do or you just want to burn time online, you can use this platform as a way to make little money. I know some people that love Swagbucks as a way to earn some spending money. I feel they have plenty of time up their sleeves. Personally, it is not my cup of tea as I know of a much better way to spend my time and make some decent income …

Do I Need Special Training, Skills, or Tools to Earn on Swagbucks?
---
Becoming a member on this platform is very easy. You will find different videos on the site that easily explains the entire process.
But using the platform, however, is easy; no brain cracking process involved. All you need to do after registration is complete specific tasks.
You don't need to download anything, and the cost to join is free. All that can make this opportunity to earn a few bucks quite appealing to many people.
Swagbucks Support and Community
---
You can contact their customer service through email. Swagbucks also have a large community active in forums, Twitter, and Facebook.
A lot of people visit this site every day, and things like these make me wonder about our species' future (are people really comfortable making peanuts?).
It seems to be that many people are happy earning a few bobs as long as they do not need to work too much. Quite scary to me!
While it is possible to earn a really comfortable income if one is willing to give in a bit of work, and this is why …

What I Think About Swagbucks
---
Swagbucks might be interesting at first, but it quickly becomes a big distraction and a waste of time that could be used in a more profitable way. And if you think of it, in the end it can take a lot of time to earn peanuts, so why?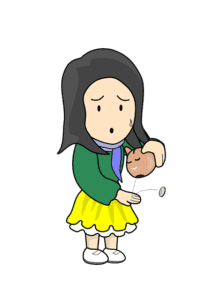 As my readers know, I do not write a review unless I try the product, service or money making opportunity, so of course I signed up for an account, but I quickly understood that I would be causing myself more harm than good if I continued.
I wasn't made for this. However, I know a young mom of two who earns on this platform to purchase clothes, presents, and birthday gifts for her children. In some circumstances I do agree that it can be a useful opportunity. Like this mom of two who probably has not the time to get involved in some other income opportunities, so I would say, good for her for using her few rare spare hours to help better her life an that of her family.
But, I don't think this earning platform is for me even though it pays.
The never-ending ads is another thing about the platform that drives me nuts. Some of these advertisements can be devastating. Earning decent cash on the platform can also take forever.
Also, there is a limit of $25 for each type of gift card. Another thing I find annoying is that the platform promises huge payouts, such as sweepstakes, which I believe is only a hype to keep you trapped on the platform.
If you want to earn little money from the internet in your free time, Swagbucks might be a suitable option for you. But I feel the time you spend on the platform can be directed towards creating a business that will pay you more, improve your skills, boost your confidence, and so on.
And for that, I think that there is nothing better than my #1 Recommendation, yes I honestly do!
Is There Any Better Platform Than Swagbucks?
---
Yes, Swagbucks is not the only online money-making platform on the planet. There are so many ways you can earn as little or as much money as you want to online.
If you are interested in making full-time earnings on the internet, you will have to start a legit online business. Doing so will take a longer time, but it is much better than playing on Swagbucks, and the money you will make in the end can be quite substantial. Also, doing a genuine business online offers business insights and valuable skills.
Time is very precious, and I don't recommend wasting it on a platform that pays peanuts. You deserve better. You can invest your precious time into creating a legit online business that will pay you for a lifetime. I can tell you how to make legit money online and avoid scam opportunities (the internet is filled with scammers).
I strongly advise you to read my article on how to make a living in Affiliate Marketing because it is totally legit and safe while avoiding scammers.  Once you can tell if a business opportunity is a scam, it minimizes the possibility of you being a victim and losing money.
You will also be introduced to a community I belong to that supports and teaches people who are eager to have a successful business online. Because …

Thanks for reading this scam or legit review on Swagbucks
---
I hope that you enjoyed reading through this scam or legit review on Swagbucks and that you have made your decision to start your Affiliate Marketing business today. Hopefully, you will follow my advise and take this opportunity to learn more about my #1 Recommendation.

If you are looking for an honest way to make a living online, and to start for free, just like I have been doing for years, I recommend that you first learn more about Affiliate Marketing, it will cost you nothing. 
You can even start at your own pace if you don't have much time to spare. All you have to do is join my FREE Internet Marketing Training by clicking on the banner below …

⬐ Here are some great ideas that will make you more money ⬎