How to Start Working from Home for Free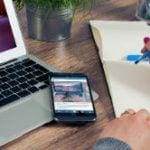 Like many people, you want to make money while doing what you like the most, you want to be free and happy; you want to grow in life and you want to start working from home, and if possible to start for free.
To get there, you can try to get a job that suits you; work hard; save money; enjoy your 6 weeks of vacation a year; and wait for retirement to finally realize your dreams.
By doing this, you will surely have a comfortable life, but you will not be completely free; you will not fully enjoy life and you will find it hard to blossom; plus, you will still have that dreadful boss breathing down your neck. Can you call this a dream life? Of course not!
The simplest way to do something that you like, to get your financial independence, to be free and happy; to blossom in life, is to work for yourself.
All successful self-employed workers are unanimous on this subject. Home-based entrepreneurship is the best way to feel freer and thrive while still making a good living and while being able to easily pay off all their bills.
In this article I am offering you a complete method that will help you start your self-employment at home. Following this method will allow you to create a stable business on which you can build a better future.
By following my advice, you will have the necessary ingredients to succeed in your self-employment and blossom into your new life.
But before that, let me share with you how I cleared nearly $50 thousand in credit cards debts and bank loans; and very happily retired with my wife in the south France … in just a few years. Read my bio here ~~> About Me!
How to start working from home for free
Okay, let's begin then. But before that let's see what are …
The 6 questions to ask yourself before starting a business …
---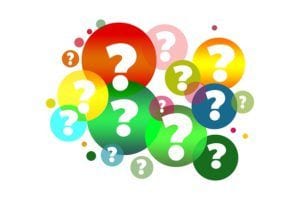 You are fed up of not being free to choose your working hours, to feel that you cannot do what you want, not to have the slight hope of a possible salary increase.
You are tired of your current job and consider starting your own home-based business.
 
Each and every day you see successful entrepreneurs around you and you tell yourself: "Why not me? "
You may say to yourself, "If I were self-employed, I would make a fortune. I have so many ideas to exploit … "
And also you probably have this long-time dream of living off your passion.
So you are about to start your business, or at least you think about it very hard. And in these moments of intense reflection, it is possible that euphoria takes over the reason. And then you may be making the mistake of NOT asking the right questions!
The good questions are of course double-edged …
---
Some will make you stop the project altogether, because you will be afraid of the awareness of what awaits you (I do not know a contractor who did not underestimate the extent of the work and the obstacles to come ).
In this case it is a sign that you are not ready yet and that at the first big difficulty, you could just give up.
Others will make you change your initial project, and it's a very good thing, because you will make it evolve in a way that will maximize its chances of success.
Here is a simple example: you really want to start selling T-shirts, and think you have the idea of ​​the century on this subject. But you have not noticed that another genius had this idea before you.
It does not matter, look what he did, amend your project, and it will certainly be even more successful and more relevant than the first! And in addition you can do business intelligence analyzing what you and your entourage find successful and less successful in the project of your competitor.
So, here is a series of questions you should ask yourself before embarking on the entrepreneurial adventure …
1 – Why do I want to start my business?
It's the first question you need to ask yourself. Why do you want to create your enterprise?
Is it because you have enough of your present lifestyle?
Perhaps you have always dreamed of working on your own?
Is it because you have had an idea for a long time and want to finally realize it?
Or,is it to earn more money?
Depending on your answer, your business model will be totally different.
For example: If you want to create your own business to work at something that you are passionate about, you will not have the same goals as someone who builds up an enterprise to make a lot of money.
Before starting your business, you need to determine your vision of your future life. What exactly do you want to get out of your freelance activity?
2 – Do I have the profile to be an entrepreneur?
Are you naturally interested in the business world?
For example: Do you have entrepreneurial friends? If so, do you genuinely show any interest in their experience; in what they live as such?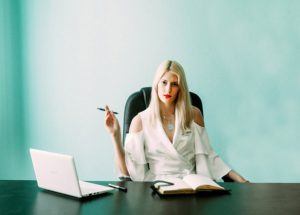 Do you know how to be disciplined and can you be tough on yourself when it is necessary to get what you want? Where do you need to be pushed by someone else to get things done?
For example, will you be able to impose yourself some schedules and a pace of work if no one is there to force you?
Are you passionate about what you are plan of doing?
To illustrate this question, here is an example: Do you want to open a restaurant because it's a dream that you have always wanted to achieve or do you want to go organic, because you have the feeling that there is an opportunity to make money?
3 – Do I have the skills to get started in this business?
Obviously, you have to know certain things if you want to work on your own.
For example: understand simple rules of accounting and taxation, so as not to confuse turnover and profit for example.
There is no need to be an expert in all areas, but as a knowledgeable man is worth 10, I advise you to constantly document yourself in the following areas:
Administrative management (tax regime, VAT, cash management, new laws ..)
All that concerns the theme of your activity (if you start a web agency, read all you can about web trends.)
Customer acquisition and sale
4 – Do I have the financial means to embark on this adventure?
"But wait a minute, I thought you said that you were going to show me how to start working from home for FREE! And Now you are talking about investing my money to get started."
Quite right, but don't panic, I had to include this chapter for the benefit of those who have a startup budget available. We will get to the part that interests you shortly. So keep reading, or skip this chapter.
I advise you to answer this question to assess how much the launch of your business will cost you in money and resources.
Here is a list of items to include in your calculation: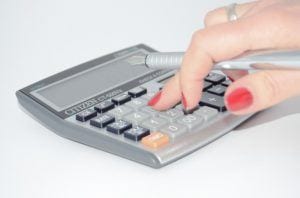 Costs of creating the legal status of the company
Accounting fees
Purchase of material
Shop or office rental
Internet subscription, telephone
Travelling expenses
Taxes
… And so on.
5 – Can I project myself over several years by doing the same thing?
Do you have a past where you stayed in one place for a long time? Or do you tend to get tired of what you live or do?
Starting a business will require you to do the same job over several years. If you are not fully motivated and committed to the future of your business, you will quickly become discouraged and disillusioned.
It is better that you convince yourself right now that building your business is the most important thing to do if you want to succeed.
6 – What has my project that others don't have?
We are coming to the last question you need to ask yourself if you are made to start your business. This question is also the first step towards the success of your business. How is my project different?
You cannot copy exactly what is already elsewhere, but always tell yourself that you will do better. In addition to that, be original. Bring your personality, your ideas and your values ​​to your project, because it's what makes you unique and that will also make your future project unique.
Conclusion:
In conclusion, now that you have answered these six questions, you know a little more about your real motives.
Now as promised …
Yes it is possible to start working from home for FREE …
---
The method is well known, it is risk free, and require zero investment. It is Affiliate Marketing.
I have been involved with Affiliate Marketing since 2001 and have long since been earning myself a very decent income from home.
The journey was not always the easiest, I have at times lost a lot of money and my time on scams, but I have learned from my mistakes, and picked myself up got going.
In this article, I am going to share with you, what you really need to start making money from home without spending a cent, or at most, just a few dollars, okay? So let's see …
What you need to get started …
---
1 – A method, but not just any old sort of rubbish
That's right, I mean a real training written and updated regularly. For that, I invite you to join my FREE Internet Marketing course which you can join by clicking on the banner below …

2 – A mentor or coach
Long gone are the days when you could start your online business from scratch on your own and make a lot of money if you were to follow some classes.
Nowadays, you need someone with a lot of experience to guide you, i.e. a mentor or a coach!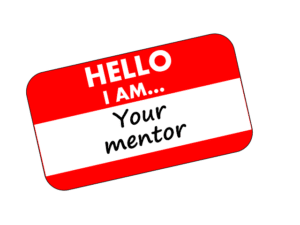 If you just enter in Google search that you are looking for an Affiliate Marketing mentor, or an Internet Marketing mentor, you will find pages and pages of them. But you might be horrified by their fees.
To give you an idea, get ready to pay in the tens of thousands of dollars. This is about what I am regularly charging myself per month for a complete mentoring session.
Yes, that's right, but as I promised you from the beginning that I will show you how to start working from home for free, I will make you a special offer. But, as you now understand the cost of having your own Internet Marketing mentor, you will appreciate that I cannot do that for free for everybody, right?
So, for a limited time only …
I am offering my mentoring services for FREE to a very limited number of students. But there is one condition to that. It is that you are seriously willing to follow my guidance, okay? If you are not prepared to work at it for a better future, then please let someone else take your place.
But, if you are ready, then reserve your spot now before it is too late, by clicking on the button below (if the page doesn't open, it is because you were too late. You can try again later). Otherwise …

Hope that you enjoyed reading this guide …
---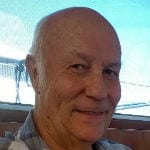 And now that you have an idea of what it entails to start working from home and that you can start for free, will you give it a go?
If you are already in business for yourself and have any tips to share with us, we'd like to hear about it.
And, if you have any questions, please use the comments' area below. You should normally receive a reply within the next 48 hours.
If you enjoyed reading this article, please share it socially. Also post a comment with us here below, I will be very grateful!
As a Premium Member at Wealthy Affiliate, I learned how to share my passions with the world. You are very welcome to become part of my team of very successful netpreneurs. You too can become a successful business owner and live your laptop life. I will be your personal mentor for FREE. It is 100% FREE to join, learn and earn! Click the button below and let's …