The Benefits of Social Media in Marketing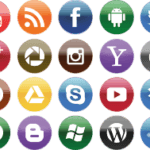 Introduction
Before we proceed to discuss the benefits of social media in marketing, it is necessary for us to highlight what marketing is and why marketing is necessary.
Every business has goals and two goals common to most businesses is to create customer and make profit. The common order is for the business to create potential customers then create products or services suitable for these customers; and then sell these products or services in order to make profit.
Following the creation of potential customers and creation of products or services, the customers have to be aware of the products/services in order for them to buy them.
This awareness is achieved when the business interacts with the customers and then provide the products or services to them. In simple terms, the process of interacting with customers and providing them with products or services that meet their expectations is through marketing.
Here is how Wikipedia explains marketing …
---
Marketing is the study and management of exchangerelationships. It is the business process of creating relationships with and satisfying customers. Because marketing is used to attract customers, it is one of the primary components of business management and commerce. Marketers can direct product to other businesses (B2B marketing) or directly to consumers (B2C marketing).

Marketing explained by Wikipedia: https://en.wikipedia.org/wiki/Marketing
Marketing is very important for many businesses to be successful. In recent times marketing has evolved such that a large number of customers in different locations across the world can be interacted with at the same time.
This evolution has been made possible by the advent of social media. Over the last 10 years, there has been a progressive increase in the use of social media as marketing platforms.
Just like all forms of marketing, social media marketing aims to create awareness about brands to increase sales; customer base and consequently increase profit.
The only distinction however is that social media marketing is done through social networks. Platforms like Twitter, Facebook, YouTube, WhatsApp, Instagram and many more.
Facts and figures that support social media marketing …
---
Basically, almost half of the world use social media actively and this number grows by the second. Active social media users have an average of 7 social media accounts. They spend about 2 hours using their accounts every day.
The data above give an overview of the reach of the internet through social media. The internet is almost instantaneous and to bear the possibility of reaching almost half of the world in a very short period is just brilliant.
The instantaneity, the diversity and the inclusivity are just some of the properties that make social media marketing a very efficient means of marketing.
About 70% of consumers who were satisfied with a product they found on social media recommend it to other people.
Want to learn more about the benefits of social media in marketing? Join my FREE Internet Marketing course below …

Most marketers confirm that social media marketing benefited their business. Also, more than 50% of social media users get information about products or services on social media platforms.
In 2019, an estimated 90 billion dollars was spent on advertising on social networks. This is 10 times as much as the amount spent on the same thing 4 years earlier.
Advertising is an integral part of marketing. The geometric rise within 4 years only shows that businesses consider marketing through social media worthy of their investment; it says so much about the average returns on investment too.
In fact, as much as 35% of businesses consider spending up to a fourth of their budgets for advertisement on social media marketing. This proportion will definitely rise with time and the current value further emphasises the profitability of social media marketing.
What benefits come out of marketing through social media?
---
As earlier stated, more businesses are opting for social media marketing and it is not hard to imagine why. The following are some of the benefits of social media marketing:
Increased brand recognition:
People would often opt for brands that are well known. If done well, social media can help create a reputation for your brand. This can be achieved through interactions with the individuals and other business pages through your own business profile.

Also, people affiliated with your business can go a long way to improving awareness about your brand by sharing content from your business page to their own audience.
With time, their audience who can affirm the worthiness of your brand, will share your content too and it goes on from there.
One thing to note when creating brand awareness is to be subtle but not silent; have a presence that is not excessive.
Relatively easy product promotion:
Certainly, by creating awareness about your brand, you are indirectly or directly creating awareness about your product.
To show you how easy it is to promote a product, or a website like this one, on Twitter for example, just log on to your Twitter account and click on the bar below, and that's it …
SOCIAL MEDIA MARKETING Is Crucial To Your Business – Learn Why! And reTweet Please #marketing #socialmediamarketing
Click To Tweet
And better still, if you have several Twitter accounts you can repeat the operation after login in each one of them in turn. It is that easy! Also, thanks for doing that 🙂
When your brand becomes reputable, whatever new product or service you have to offer will definitely be accepted.
Ultimately, you would not have to put in as much effort to promote whatever product you have anymore. The consumers who revere your brand would bear a good bulk of the product promotion for you.
Traffic generation:
Online traffic is a way to verify how much audience you attract to your business online; and it is also an alternative source of income with advertisement programs like Adsense, PropellerAds and Media.net. These programs place adverts on blogs ad websites and pay according to the traffic generated on such websites or blogs.
By sharing links of contents on your blog or website on your social media page, you increase the likelihood of organic visits to your site from a new audience (increased awareness) and you generate more traffic.
Also, if your site or blog is enrolled in an advertisement program, the increased traffic means you get paid more.
Improved search engine visibility: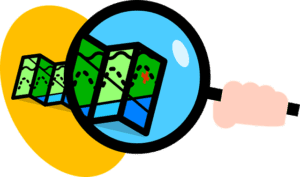 When people use search engines to seek information, they usually will not go beyond the first page. This is likely because content not on the first page of the results from the search engine are usually of low quality or not relevant.
Posting relevant content of high quality on a business' social media page – while adhering to good Search Engine Optimization (SEO) practices – will attract people to the page.
With increased traffic to the business' social media page, influencers are likely to create articles about the business. And such articles will contain links to the business' site and page. These links and the increased traffic are a part of what contribute to an improved search engine visibility.
Improved customer experience:
By maintaining interactions with the customers through the business' social media accounts, a warm atmosphere where the customers are prioritized is created.
By interacting with the customers through likes, retweets, shares and replies, it better satisfies the customers because you demonstrate that you are aware of them – that you prioritize them.
Even when they have complaints about your brand, they would rather come to the business to express their concerns. Because they know that the business will respond pleasantly.
Creation of a loyal customer base:
Create memorable customer experiences, forge bonds with your customers through interactions and they will stay loyal to your business.
Give your business a personality as you interact with your customers; and watch a relationship bloom from your interaction with each customer. A sort of relationship ensues and the customers come to perceive the business as an entity they must stick with like they would stick with a friend or a relative.
A way for business development:
While going through consumer's feedback on the business page, you get new information or information you were not aware of. Information about customers' preferences, product shortcomings, new ideas and other customer information that will be useful to improve products or services.
Customer feedback with the highest engagement (by fellow customers) should be prioritized as they are likely to be the most common opinion amongst the customers.
These data can then be gathered and analysed to find a way to make corrections, integrations and adjustments which will contribute to the growth of the business and increase customer satisfaction.  
Real-time feedback: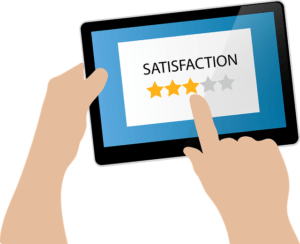 With the advent of social media, you no longer need to wait for a long time to receive feedback from your customers.
They can easily log on to any social media on which your business is available and express their pleasure or displeasure with one of your products or services and the business can respond rapidly and to avoid significant damage to their reputation.
Cost-effective:
One remarkable benefit of marketing using social media is the cost – it could be totally free or you could pay relatively less to reach millions.
Signing up on any social network is free, gaining new followers or friends is also free (although there may be limits). Interacting on social network is free. You only incur extra cost when you opt for the pay adverts which certainly have their perks.
Return-on-investment (ROI) as a benefit of social media marketing is always very impressive.
Customers are always up-to-date:
The same way social media affords real-time access to customers' feedback, it affords customers real-time updates about your business' brands.
When there is a new product in the pipeline or on the market; when there is an adjustment to terms of service; also when there is a product recall; when there is an ongoing promo and other similar valuable information, the business can inform the customers in real-time through the social media pages. This further bolsters bonding with customers and improves total customer experience.
Giving customers information in real time can go a long way to reduce/avoid damages. For example when there is a situation like a product recall.
Also, when a new product is in the pipeline, informing the customers about it may spur them to help the business spread awareness about it; thus taking some of the burden of advertisement off the business.
More related reads …
Thanks for reading this tutorial on the benefits of social media in marketing.
---
I hope that you enjoyed reading the benefits of social media in marketing. Hopefully you will apply some of the techniques listed in this article.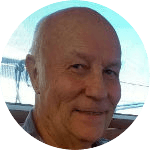 If you are looking for an honest way to make a living online, and to start for free, just like I have been doing for years, I recommend that you first learn more about Affiliate Marketing, it will cost you nothing. 
You can even start at your own pace if you don't have much time to spare. All you have to do is join my FREE Internet Marketing Training by clicking on the banner below …