What Is the Usana Business Opportunity About? – Legit MLM or a Scam?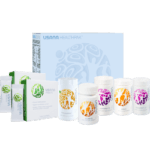 You might have heard of the Usana supplements and vitamins and perhaps their business opportunity. Not sure if your should invest your time and money on either or both of them? Is this MLM yet another scam, or is it a totally clear and legit business opportunity?
If you look around yourself, you will see people who are health conscious make the supplements or vitamins a daily part of their lives. These are the type of people who would find Usana products beneficial, and they will also be the perfect customer.
Of course, you might have some doubts about whether to use Usana products or not. But don't worry; the following article will help you in your choice. In this article, the Usana MLM will be described in detail, the working and how it is a better choice than other MLMs. 
Introducing The Usana Business Opportunity …
Dr. Myron Wentz, Ph.D., started the Usana. He is a microbiologist and has specialized in immunology. He worked and led the way in the development of human cell culture technology as well as infectious disease diagnoses.

This work made him realize the importance of antioxidants in the body and their effects on free radicals on our collection. That is why he formed Usana Health Services back in 1992.

Now the company's products are available in the United States along with 25 other countries. The products are obtainable through associates. And this is how a traditional MLM (multi-level marketing) company is normally operating.   
The products are manufactured and tested by Usana in their headquarters at Salt Lake City. They produce a range of products like vitamin supplements, weight management products, and body care products.
In 2015, Usana was able to secure the 24th position in multi-level marketing all over the world. Due to some mishaps, the company is under surveillance by the SEC (Securities and Exchange Commission). 
For me, MLM (Multi Level Marketing) is a nightmare of the past. I have no interest in having anything to do with this sort of marketing model. Now, and for the past couple of years …

The Quality of Usana Products 
---
If you are worrying about whether the products live up to their price or not, then don't worry. Here you will know what their quality is and how they are worth their price.
As mentioned above, Usana produce several products. If you have come across their catalog, then you must have seen products for skin, managing body-weight, daily nutrients, protein, vitamin, and whatnot. 
The most demanded product in the catalog you will find is CellSentials vitamins. You can buy these vitamins for $59.35 only. The loyal customers can purchase it even for $53.35. The course is for 28 days; at the rate of four tablets each day. The process is to take two at a time with food so twice a day.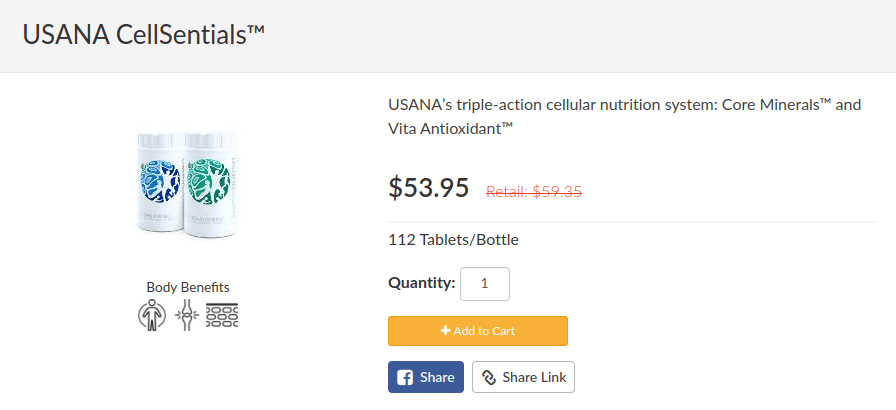 CellSentials Vitamins Review
As per the information on container, CellSentials contain many vitamins that exceed the recommended daily allowance limit. Some of these vitamins are Vitamin D3 (250%), Vitamin K (340%), Vitamin A (120%), Vitamin B1 (1000%), and Vitamin C (330%).
These levels seem very off the chart. However, as most of the people do not have a proper diet, so it is excellent for them. There sure are much more affordable vitamins available in the market, but they don't contain Vitamin levels as good as CellSentials Vitamins. That is why they are worth the price for people not having a proper diet. 
The Business Opportunity With Usana MLM 
---
Not only is Usana good with their products, but they also give you the opportunity of working with them. If you are thinking about how, then here is the answer …
Very much like the other MLMs, Usana also allows you to work on quite a flexible schedule. This means you can work in your free time, but if you are able to, you can work full time as well.
You sell the products by building your network. Usana even allows you to set the prices yourself, but they do recommend a suitable price.  
Associates only sell Usana products. If you find Usana products on sites such as Amazon, then they have already been declared bogus. The consumer usually likes their products. That is why they may seem easy to sell. However, they are expensive so that they can come off as a challenge.  
How to be an Associate in Usana?
The process is straightforward. You will only have to buy a welcome kit of 29.95 dollars, which is very affordable. The welcome package contains documents of guidance for an Associate.
The kit doesn't come with any products. There are many documents, such as Online Resource Guide, Policies and Procedures, Guide on how to build a network, etc. 
Does an Associate Make Money?
Yes, of course, they do. When you are an associate, you can have a commission on the Usana Products you sell.
Usana allows you to set the price of yourself, which means you can easily earn well. The preferred mark-up by Usana is 10% over their preferred amount.
The image you see below shows the yearly gains made by an associate starting from 2017.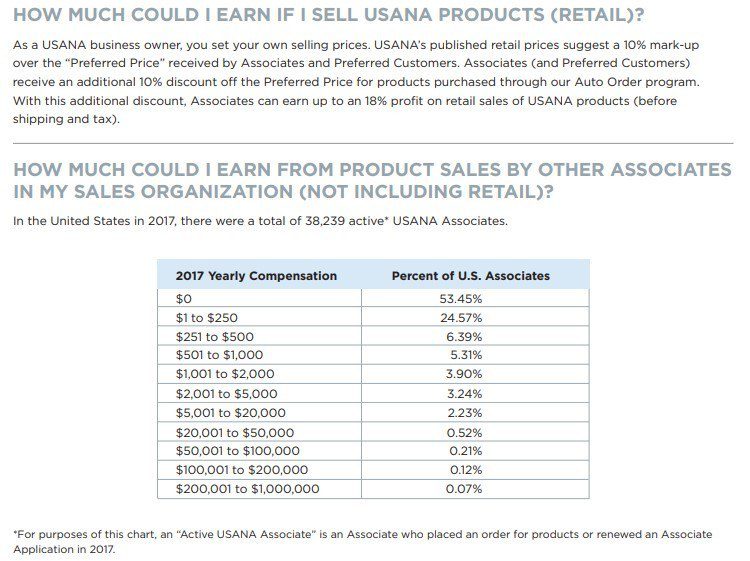 Loyal Customers
Loyal customers or the more common term 'preferred customers' are those who buy a membership that gets them discounts. This term is ubiquitous in an MLM business.
Sometimes this discount applies to shipping fee as well, and they are shipped free. Usana's preferred customers receive a 10% discount on all the products. 
This is beneficial for associates as well. If they deal with several preferred customers, then they can have a decent monthly income. 
Another way to make money is to create a team. If you can recruit people into your organization, then you can have a profit share in the products they sell.
Pros
---
Is it FDA approved? Well, somehow, yes …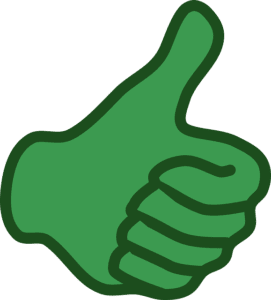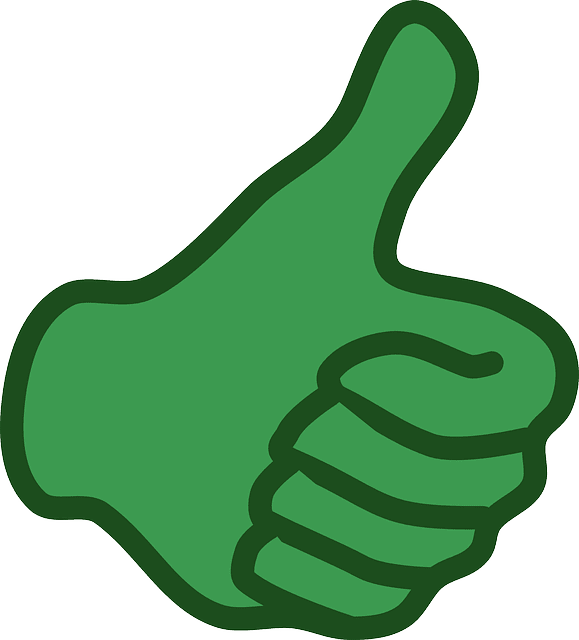 If we talk about the products alone, then no, they are not FDA approved. However, Usana, as a company apart, is FDA approved. See the subtlety?Back in 2011, they were given the drug establishment registration.
There is really no need to worry whether their products are FDA approved or not. Usana maintains quite a high standard throughout its production process, which is sufficient to give confidence to the user.  
Zero Customer Complaints
Despite being registered on the BBB (Better Business Bureau) website, Usana has not received any Customer Complaints. Due to this, they currently have a rating of A+.
As per research, there were complaints but not any, which is worth mentioning here. On Amazon, there was a complaint saying that the product wasn't working and was fake. Usana representative responded by saying that they do not sell their products through Amazon.  
Customer's Positive Reaction
Till now, there only have been happy customers of Usana who love their products. The most liked product by customers is their vitamins. 
Cons
---
Not much success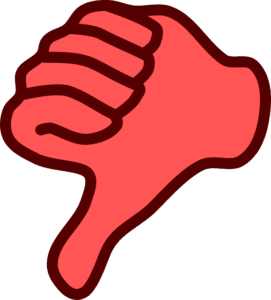 There is a document appearing on the Usana website. According to that document, in the year 2017, 53% of associates of Usana from the USA didn't earn any compensation.   
Scrutiny Scandal
Due to Usana executives' false statements about their qualifications, they have faced scrutiny in the past. 
Misunderstanding
It was found that associates have been making false claims about Usana products, which are against the company's policy. This was seen through hidden cameras. One associate even recommended Usana products as a cure to leukemia. 
Lawsuit History
Usana has been suspected to be operating using a pyramid scheme. Instead, an expert witness testified this. In 2008 they said, "you can make a powerful argument that this could be a pyramid scheme."
There was yet another lawsuit in 2008. Two Canadian distributors filed it for wrongful dismissal. They won and were rewarded 7$ million for damages and as compensation.     
So, is Usana Business Opportunity a Scam?
---
Usana is for sure not a scam. They are much more credible than many other MLMs. You can know this through the fact that scientists produce their products.
Also, Usana is FDA approved. Usana's products are basically more expensive than those of their competitors. Due to this, as you can see above, that by selling these products you might have a problem making a profit as a new distributor. 
In general you will find the same problem with most MLMs, even with the best ones, like Usana. You need to invest a lot of your time and a minimum of your own cash before you can even think of making a profit.
You might also end up with a garage full of their products because in order to keep your level you will have to be your best customer. Trust me, been there, done that, 'got the T shirt!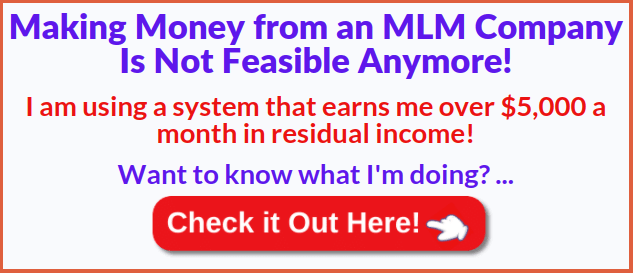 But let's compare what you would have if you were to join an Affiliate program instead of an MLM opportunity. And to be as impartial as possible, I have created a comparison table which represents on the left, one of the Affiliate programs I am involved with, which is one that earns me by itself over $5,000 a month and growing month after month, and on the right, a list of what just about every MLM companies would be offering …
So, if you were to join one or the other, which would you go for?
Conclusion
---
One thing is without a doubt that Usana is a better MLM than many of the others that are operating worldwide. However, it is a fact that you start with no money as it has to go into buying the welcome kit. And you only make money once you sell products. So, choose wisely before making any choice. 
This is the reason why I have given up on the MLM businesses I was associated with. Not only it is hard to get going but I was really unhappy to know that a good chunk of my income would go to feed the fat guys above who are just seating there waiting for me to make my sales.
Once I have discovered Affiliate Marketing, there was no doubt that it was my cup of tea …

So if you wish to know more about Affiliate Marketing, I will be happy to show you where and how to begin. In Affiliate Marketing, the complete beginner has exactly the same opportunity to succeed as anyone else who has already some experience with it.
There you will see that you too can succeed; and that there has never been a better time for you to get started.
Thanks for reading my review about the Usana business opportunity …
---
I hope that you enjoyed going through this review and that it has clarified you mind about the Usana business opportunity being a pyramid scheme or not. Hopefully, you will follow my advise and take this opportunity to learn more about Affiliate Marketing.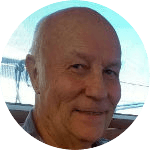 If you are looking for an honest way to make a living online, and to start for free, just like I have been doing for years, I recommend that you first learn more about Affiliate Marketing, it will cost you nothing. 
You can even start at your own pace if you don't have much time to spare. All you have to do is join my FREE Internet Marketing Training by clicking on the banner below …