How To Improve Your Website Ranking In Google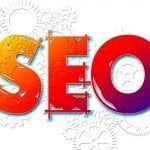 Would you like to know how to improve your website ranking in google … naturally? I bet you would. So, here are some  proven tips that can make a difference to how Google see and consider your website:
Improving the natural referencing of your site is an activity that never really ends. An article is hardly published that we must think about its promotion and the next article. I am sharing with you here some tips that will make a difference against your competitors.
The natural referencing of a website is the concern of every web entrepreneur.
---
Indeed, being in the first page is an absolute necessity to be visible. And grabbing a few places on this page can make the difference in terms of traffic, prospects and revenue.
The very first place being the Holy Grail …
The natural referencing of your website is the result of several actions:
Global optimizations at the site level
Work before and during the writing of your article
And some work after the publication of an article
The basic practices are now quite well known.
In addition to these practices, I use some methods, not necessarily commonly known, aimed at improving the natural referencing of my websites and intervening after the publication of an article.
But before reviewing these techniques, I suggest that we quickly review the basic practices of a good SEO (search engine optimization).
Natural referencing: basic practices
---
I cannot be exhaustive. But who could really be, since Google would use 200 criteria to evaluate each page it indexes? Plus minus 2 or 3 criteria. 🙂
Fortunately, not all criteria have the same weight.
It means that some optimizations will have much more weight than others. Let's see which ones …
Optimize each page with a focus keyword
---
Each page and article on your site must target a particular keyword, commonly known as a focus keyword, and be focus for that keyword.
This optimization involves the following points:
The keyword must be present in the URL of the page or article
This keyword has to be present in the title tag of the page or article
The keyword will also be present in the H1 tag of the page or article
This keyword must also be present at the beginning and at the end of the page or article
Vary the vocabulary using synonyms, similar keywords, long tail variations, etc. …
Illustrate your pages or articles with media: images, videos, etc. …
Optimize the title and attributes (Title, Alt) of your images with the focus keyword
You can be sure that the search for the main keyword, its synonyms, its associated keywords and its variations of long tail, does not leave anything to chance. It is a work done upstream of the editorial staff, a relatively long and important job.
I must insist on the fact that making use of very good keyword research tool is really worth it. The one that I am using is Jaaxy. If you are looking for one, do not hesitate a moment.
You can try it for free below ⬎
Write for your reader
---
This optimization directly targets the search engines. But it must not be at the expense of the reader.
In particular :
Your article must meet a specific need: inform, train or distract
The article must bring real value and answer a focus question
This article must remain pleasant to read, understandable and logical
Reading comfort is important
Think about reading comfort
---
As I have said, the reading comfort is important. This goes through :
A fast site is of most importance: ensure the quality of your web host and your CMS, use a cache, optimize the images
Use a proper contrast: better a dark text on a light background
Opt for large enough characters: minimum font size of 14
Write an airy and scannable content: short and numerous paragraphs, subtitles, lists, etc.
Acquire incoming links
---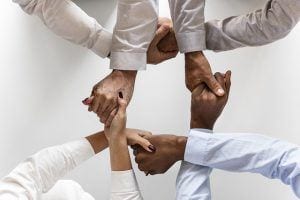 An incoming link is a link that points to your site, whether on the home page or to an article.
Among the few Google criteria, the quality and quantity of links is one of the most important. So you should always look for new links.
Here are some procedures for that:
Write (high) quality content: the links will come on their own
Submit your site to quality directories: this allows you to acquire the first links
Comment on other blogs: a great classic that remains relevant and can lead to fruitful relationships
Participate in forums: this also allows you to reuse part of your content, to be directly engaged with its audience and to better identify it
Use social networks: share content on different social networks, facilitate sharing for visitors, and even advertise
Work on the internal links of your site: by creating links between your different pages and articles it allows Google to understand the structure of your site
Write guest articles for others: it is common practice to offer to write articles on your website for other marketers and to include a couple of links back to their site or affiliate program. It's a win-win situation
How to improve your website ranking in google
---
Publish new articles … as simple as that
The simplest way to improve your SEO is to write new articles, and more articles.
Following the few guidelines given above, the new articles will allow you to position yourself on new keywords.
In return, this will increase your traffic and will affect the overall SEO of your site. In particular, the internal links that you disseminate in these new articles are important.
We will talk about that a little further down …
But before that, I would like you to have a look at a video recording from a webinar that was hosted by SEO expert Jay.
During his webinar, Jay talks about the 7 SEO strategies that are:
List Based Content (like this WAbinar)
Internal Links
Fetch As Google
AMP Results
Bing Webmaster Tools
Leveraging Site Comments
Posting to Google+ (Jay's Secret Weapon) …
Click on the image below and enjoy it ⬎

Revise your older articles
---
I do not hesitate to retouch my articles several months after their publication … for two reasons:
To expand, complete and update the content of the articles
To adjust the focus keyword
The first point seems obvious, but the second …
Initially, an article is written to position itself on a focus keyword. Ideally, it works. But we are never certain that it will work all the time …
So I always check the main keywords on which the article is positioned. Rather than going against the search engines, I prefer to go in their direction. I select the main keyword (the largest search volume) and the secondary keywords among those on which the article is already positioned.
Then I adjust the article to match these keywords. In addition to expanding, completing and updating the content of the article. I also take the opportunity to review the internal links. I will talk about it just below …
As for the keywords initially targeted by this article, there are 2 solutions:
Either another article is well positioned on it: I apply the same treatment,
Or no article is well positioned on it: I write another article
Respect a pyramidal funnel structure
---
I write my articles so that a group of articles targets the same group of keywords (we often speak of semantic field). For example, some articles will be about "seducing a woman" while others will be about "approaching a woman". This group of items is designated as a funnel.
Items within the same funnels point to each other. And there is no link to items from other funnels.
This includes links in articles as well as any links, suggested sidebar or footer, to the most popular articles or to suggestions for reading.
In addition, within the same funnel, I structure the links to form a pyramid:
At the top, the article positioned on the keyword at the highest search volume
At the bottom, the articles positioned on the keywords at the lowest search volume
In the middle, the articles positioned on the keywords to the intermediate search volume
One exception to the prohibition of links between funnels: the pyramid heads that can be linked from an article of another funnel.
Write guest articles
---
There is nothing really innovative or revolutionary in this method …
Nevertheless, it is one of the most effective for acquiring quality incoming links.
It consists in coupling the writing of my invited articles to my funnels:
I write the guest article as if I want to publish it on my own blog: it must enter a targeted funnel and respect its semantic field
Then, I insert in the guest article at least 1 link to the head of the targeted funnel pyramid, or even a second link on another article of the targeted funnel, respecting the main keywords targeted by these two articles
If one of the two links is not suitable, for example if the host blogger is targeting the same keyword on his own site, it does not matter: I edit the article to aim for a less important article in the same funnel. In this way, the pyramid head of the targeted funnel is still indirectly targeted. And SEO will suffer over time.
Conclusion
---
The respect of the basic practices of SEO is absolutely essential.
The few methods I am proposing in this article will allow you to improve your natural referencing, slowly but surely:
Publish new articles
Edit and republish old articles
Respect a pyramidal funnel structure
Write guest articles
If you wish to learn more about starting your own online business from home, click on the banner below …

You might also like to read the below articles that I have selected for you:
And remember that you can subscribe to my newsletter so that you will be instantly notified by email when a new article is made available for you to read. Just follow this link ~~> Subscribe to my Newsletter!
Thanks for reading
---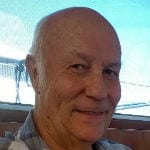 After reading this article, you will know how to improve your website ranking in google. If you have any tips on the subject we would love to hear from you. And, if you have any questions, please use the box below and I will respond as soon as possible. If you enjoyed this article please share it socially and leave a comment below, I will highly appreciate it!
I am a Premium Member of Wealthy Affiliate, where I have learned how to share my passions. I am inviting you to join my team and learn how to become successful in business and retire early. It is 100% FREE to join, learn and earn! Click the button below and I'll see you on the other side.
 Easy to Retire – Copyright © since 2017 to date!