How To Find The Best Keywords For SEO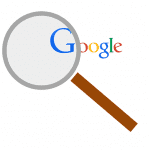 How to find the best keywords for SEO for your blogs or websites is a bit the Grail of any blogger. Because with it comes a better SEO of search engines (including Google) and therefore more traffic on your website.
That's why everyone talks so much about SEO, including me. If you want to become an influential blogger you should not neglect this part.
But what exactly is SEO?
---
To give a quick answer, it serves to optimize both your site and its content so that it is perceived as the most relevant result on search keywords. But how to find the best keywords for SEO? Because it doesn't seem to be that simple.
It is not enough to write the words that pass through your head. You must make sure that the words you choose match the words used in the searches. In this article I will show you how to find the perfect keywords for your articles and blog. It is both a question of quality and quantity. Let's start by defining a good query.
What is a good keyword?
---
What you need to know about keywords:
Let's start with a definition. It is a word or group of words that you will integrate into your content (in your articles, your titles, your descriptions, etc.). You can put as many as you like, but it's better to define only one which will be your "Focus Keyword".
They are intended to enable search engines to understand what your content is about and to properly reference it.
As an example of query, for this article my main keyword is: how to find the best keywords for SEO (it was rather obvious).
A small precision: a query is very accurate. Chat is different from Cats. So make sure to pay attention to the term you use.
You must have figured out that for your keywords to rank well they have to be used many times. So that their density is strong enough and they are easily spotted. But it is not as simple as that. You cannot write the same word a hundred times one after the other on a page…
It has to be natural!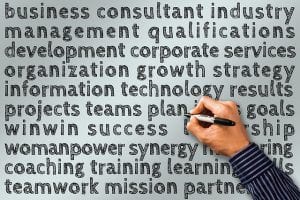 Otherwise it will look like keyword stuffing. And this is very badly seen from both Google and the readers. Do not hesitate to use synonyms in order to diversify your vocabulary. Obviously this is not always possible. For example here I have not seen an alternative to keywords. So I used it enormously, which is not great.
Lastly, it is not because you have spent time optimizing content for a query that it will necessarily be understood by the search engines. You will notice that sometimes some articles will go up the ranks for words completely different from those you had decided. The use of keywords is not an exact science. The results are sometimes strange. If this happens to you, rework your content to make the keyword more visible.
What are the characteristics of a good keyword?
---
Following the previous paragraph you understood what a keyword was and how you should use it. But you are no more informed about what a good query is. If you have not understood it yet I will clarify it here: not all keywords are equal.
They do not all have the same number of searches or the same competition. So you do not have to choose them at random or worse, choose one for the sake of having a keyword. To consider a keyword to be perfect it must meet three criteria:
1 – Have an important research number
Let's be honest for a moment, if you want to have traffic to your blog you should write about popular topics. And it goes even further. You should use a popular vocabulary (that is most searched). For example you want to write a recipe for strawberry tart. After a quick search you can see that "strawberry tart" has 450,000 searches while "tart with strawberries" has 782,000. Better use the most popular keyword, right?
2 – Have a low to medium competition
If you do not know anything about SEO this point may seem more unclear. So I will explain it quickly. Most keyword research tools have several functions. They are not only used to give the number of searches. They also allow us to see how often this word is used and therefore to give a competition intensity (low, medium and strong). Obviously it will be much simpler to quickly have a good place on the low competition keywords (perhaps medium) than on the strong. So this is also a point to take into account.
3 – Be specific
As I said earlier, you have to be very careful about the keywords you use. Put it in the plural and you switch to a new word. But the precision does not end there. If you really want to find the perfect keyword, you should use specific queries. We call it the long tail keyword strategy.
We will not go into the details here, but to simply put it, the simplest keywords are often the most in use and the most competitive. To differentiate yourself, it is therefore better to use longer queries (more than three words). You will have less competition and a more targeted audience.
If we go back to our earlier example, "easy strawberry pie recipe" is better than "strawberry pie". Try to be as specific as possible.
I have just briefly explained the three main elements but obviously I could go on for a long time. However if you manage to take them into account during your research it is already a good thing.
Because using a keyword is good. But having the perfect keyword that will bring you targeted traffic is much better.
That's why you have to spend time searching for the right keywords for your articles and your site.
How to find the best keywords for SEO?
---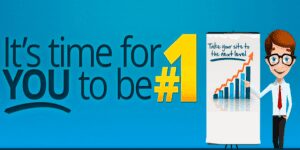 When one knows how to go about it, finding keywords is really not difficult. If you've done a Google search on keywords you may have realized that there are hundreds of tools and keyword generators: free, pay, special for beginners, and so on.
Obviously we do not use them all at the same time. Some are there to help you find your main keyword while others we use to find the secondary words. No matter what you're looking for, there's bound to be one for you.
But we are not going to list all of the tools today. Rather, we will focus on the most effective keyword research tool available online. This is the one I use every day for all my websites and blogs, including this one. It is very easy to use and it has a FREE version; other packages are also available for more demanding professionals or companies. I'm sure that you will love it too.
The name is Jaaxy. I have written a complete review of this fabulous keyword research tool here: "Introducing Jaaxy, The Best Free Keyword Research Tool", so I won't get into the details in this article. Instead, I will let you try it right now so that you can see for yourself how it works.
Select a topic or theme from your website or blog and plug it into the search tool below. Then by following the 3 search principles I always commit myself to, which are:
The QSR (Quoted Search Results) must be under 300
Must have OVER 50 searches per month
Must make sense to a human being!
Enjoy yourself!
If you wish to learn more about starting your own online business from home, click on the banner below …

You might also like to read the below articles that I have selected for you:
And remember that you can subscribe to my newsletter so that you will be instantly notified by email when a new article is made available for you to read. Just follow this link ~~> Subscribe to my Newsletter!
Thanks for reading
---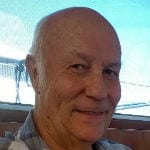 I hope that you have enjoyed this article and that you now understand better how to find the best keywords for SEO for your website or blog. Any questions? Please use the box below and I will respond as soon as possible. If you enjoyed this article please share it socially and leave a comment below, I will hugely appreciate it!
John
P.S. If you are on the lookout for business mentor with over 15 years experience, you are looking at it right now. I am prepared to mentor you for FREE till you succeed in online marketing. Just click on the button below and let's …

And while you are here, have a look at the selection of books that you might find useful for your business ⬎