How About Writing For Us?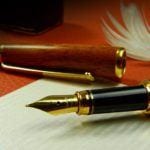 Have you ever thought of writing articles for blog owners? … For FREE? Your reply came straight back to me in horror: "For FREE, you must be joking!", and I can understand your reaction.
Why would you offer to work for us for free when you can sell your skills as a freelancer on your own or through a platform like Fiverr, UpWork, Glassdoor, and more?
Writing articles for other blogs is a technique that regularly arouses controversy! Sometimes you will read that it is a good idea, sometimes it is a method to never use.
So, is writing as a guest-blogger a good or bad idea?
I can answer that right away: it is a good idea, but under certain conditions …
To increase your visibility

---
It is obvious: writing for more well-known blogs and within the same niche helps to increase your visibility. By doing so, you will be able to share your expertise with a wider and qualified audience.
The readers of your host will learn about your existence and, if they like your article, will be able to visit your blog and subscribe to your social networks.
It will increase your image as an expert

---
Your have to build your image on the quality and relevance of your content.
When you are invited to other blogs and you offer high value-added articles, your image as an expert is greatly rewarded. If, your host is an emeritus blogger, his audience will immediately say that his guests (you) are also.
So, prove it! With guest-blogging, you show that your word is valuable, which means you are accepted by the community of professionals in your industry.
If you play your game correctly, writing for other blogs, even for free, is a rewarding technique for your e-reputation.
It increases the traffic on your site

If your host has thousands of readers a week, you will see an increase in visits to your site when your guest article is published.
One of the agreements that governs this type of partnership is that you can include in your article links to your website or a CTA (Call To Action) for additional resources. Therefore, readers who liked your content will visit your blog.
Try to point your links to a landing page to get something from the traffic coming from your post.
You will find inspiration in the comments

---
Once your article is live, it is not over! It is by consulting and responding to the comments that you will visualize another advantage of guest-blogging: to better understand your audience.
In this kind of partnership with the host blogger, you benefit from already existing leads that you can attract "home". But most importantly, you come across a new audience that can help you identify the problems of your prospects.
You can then offer on your site some articles that answers the questions asked on the blog that invited you. Also, you will retain the readers who have followed you!
You will enjoy the SEO benefits, but …

---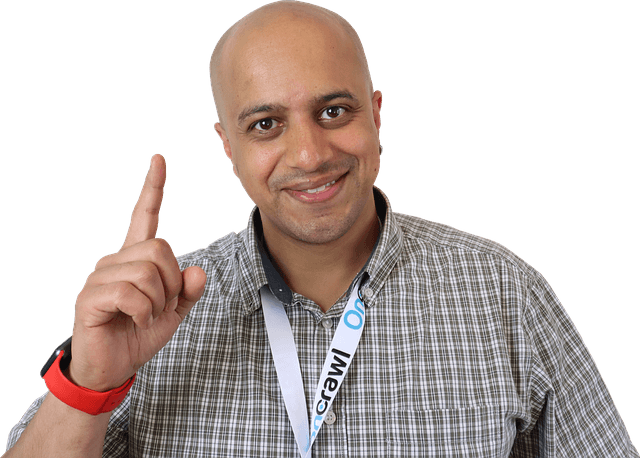 Be careful with this point because it will depend on the quality of the blog for which you are writing. Yes, there is a type of guest blogging that is considered spam by Google. If the blog is on a blacklist of the search engine, if it has nothing to do with your topic or if Panda (Google's algorithm that judges the quality of articles) finds that its content is of very low quality, your blog could suffer.
The backlinks pointing to your site may be seen as objectionable by Google and, at best it will not affect your positioning (so you will simply have lost the time you spent writing), at worst, you might be penalized, but this can be quite rare.
So, really pay attention to the chosen blogs and do not accept all the invitations that are coming your way.
Post guest articles sparingly

---
Matt Cutts, a former spokesman for Google and blogger very much followed by SEO experts, said in one of his articles that "guest-blogging is a good practice as long as the content is good, but do not abuse of it". While this declaration dates back to 2012, it still remains valid today.
Guest-blogging must remain exceptional and truly add value to a qualified community. Publish less, but better is a leitmotiv that must come back daily in your content strategy!
Writing for other blogs is therefore an excellent idea, as long as you reserve this practice to quality sites, and not too often.
Google's algorithms are never far away and will not hesitate to call you to order if you forget the quality, to the detriment of quantity.
Never forget that your content is the first banner of your e-reputation. So, even if we remove the SEO aspect, for the sake of your business, only develop partnerships with blogs recognized in your market.
How about writing for us?
---
If that interests you, we would be very happy to count you among our regular copy-writers. To find out all the details and to apply, just follow this link ~~> Write for Us!
Thanks for reading
---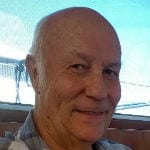 I hope that you have enjoyed reading "How about writing for us?" and that you are going to accept my invitation to become one of our guest-bloggers. I would be really disappointed if you didn't.
If you have recommendations in this particular field, we would like to hear from you. And, should you have any questions and wish to find a solution, please make use of the box below and someone and/or myself. I will respond typically within 24 to 48 hours.
If you enjoyed reading this article please share it socially and post your appreciation in the comments area below, I will highly appreciate it!
I am a Premium Member at Wealthy Affiliate, where I learned how to share my passions and successes. You are most welcome to join my team and learn how to become successful in business and retire early. I will personally mentor you for FREE. It is 100% FREE to join, learn and earn! Click the button below and I'll see you on the other side.