Product Data Sheet Template – How To Successfully Write One?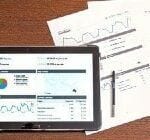 To write a product data sheet template is a skill that you can easily master and when done, it will save a lot of time for your future product descriptions
At the time of writing the content of your e-commerce site, there is one central element which you must particularly take care of. It is the product data sheets. The consumer, not being able to physically see and handle the product he/she wants to buy, only has your description and visuals to be convinced. In addition, the product sheet is your best asset for SEO.
Having a product data sheet template ready and well formed will save you time whenever  you have to review and recommend a product, or service, that you have tested.
So, to write a product data sheet template that impacts the user and at the same time the search engines, is quite important and must be addressed seriously. It is something that when it is done, you will use it over and over again. It will only require a minimum of tweaking from time to time to adjust to some particular products or services that you are promoting.
Definition of a product data sheet template
---
Before you start writing your product sheets, it is important to know exactly what it is. Here is the definition of a product card.
A product data sheet is a web page that contains all the technical, marketing, logistical and administrative characteristics of an article for sale on an e-commerce site. It allows to inform the users about the dimensions, the price, the reference or the weight of the product. It also contains a marketing description that aims to promote the benefits of the product concerned. Finally logistical information that will inform visitors about the conditions of delivery, return or the terms and facilities of payment.
To be able to properly write a product data sheet, you need to…
Know your products perfectly
---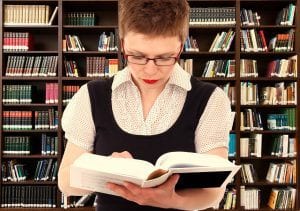 The best way to talk about your products is to know them well. Just as a salesperson would receive a product training to sell in store, you must know everything about your merchandise:
its main features
detailed instructions for use
the product's usefulness and,
its possible complimentary use with other articles in your shop
When your visitors browse your product data page, they must have all the answers to their questions:
What is the material used in the manufacturing?
How do I maintain it?
How to wear / use it?
What are the accessories coming with it?
What are the customisations available? (color, size …)
Empathize with the consumer
---
Beyond the purely technical characteristics of the product, you must guide the potential buyer in the use of your products. The latter must imagine himself / herself with your article in their daily life.
Add tips on how to accommodate it. For example, if you sell food, give recipe ideas. If they are clothes, explain for what occasions they can be worn; what are the accessories that they can add to even look better with them, etc.
In other words, put yourself in your prospect's shoes!
Avoid fatal errors
---
Whether it is for the sake of your SEO or your image, there are some errors that you must avoid while writing your product data sheet template:
Copy / paste the supplier's description
Write the same sheet for similar products
Make many spelling errors
Write a pad rather than using bullets or dashes for the main features
Adopt overly commercial language
Embed keywords in strategic places
---
Finally, for your product listings to allow users to find you on search engines, you must place keywords in strategic places. For descriptions, it is relevant to use long tail keywords or phrases (expression of 3 words or more) and integrate it in the title of the form, in its URL and at least 2 times in the content.
Feel free to bold the key phrase to show Google that the term is important.
The product sheets remain the most important content of your e-commerce site. They will attract qualified traffic and convert your visitors. For the descriptions to perfectly fulfill your objectives, do not hesitate to entrust them to a professional that you will find on Fiverr!
Keys for effective product data sheet
---
To write powerful product sheets for your conversion rate as well as natural referencing, here are some things that you should not overlook:
Customize your product descriptions, they must be unique and tailored to your target market
Make them readable by highlighting the key information that will make the difference. Help your visitors to add the product to their shopping cart
Optimize your SEO by inserting links to your other products
Think SEO in your writing by inserting your key words and phrases, while remaining fluid and readable
What's next?
---
Once you have created an attractive, optimized and useful product data sheet template (always have in mind the search engines and your prospect), it is time to save it so that you can use it again and again for every products or services that you are promoting.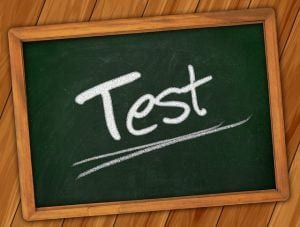 It is a good idea to let it rest for a while, a few days, a week, etc. and look at it again, putting yourself in the prospect's and Google's shoes. You could even have it looked at by someone else, asking them to try not to think what your intentions are; to be a total stranger who arrived on your website wanting to learn more about your product. Is he/she going to feel totally satisfied with the information and ready to press the "Buy" button?
From that, make some changes if necessary, then when totally satisfied, save it some place where you can easily access it when needed.
You have to bear in mind that in time your might have to adjust your template, but it should only be for minor tweaks.
There are tools that will help you get inspired. A number of them have been tested for you, and I personally use them in building my own very profitable businesses. I would recommend that you have a look at some of those that are in the right margin of this website. They are all free to use or join, so do not hesitate.
If you wish to learn more about starting your own online business from home, click on the banner below …

You might also like to read the below articles that I have selected for you:
And remember that you can subscribe to my newsletter so that you will be instantly notified by email when a new article is made available for you to read. Just follow this link ~~> Subscribe to my Newsletter!
I wish you the very best.
Thanks for reading How to product data sheet template
---

I hope that you enjoyed reading this article. We would love to hear about your experience, if you have any on how to create a great product data sheet template. If you have any questions, please use the box below and I will respond as soon as possible. If you enjoyed this article please share it socially and leave a comment below, I will highly appreciate it!
I am a Premium Member of Wealthy Affiliate, where I have learned how to share my passions. I am inviting you to join my team and learn how to become successful in business and retire early. It is 100% FREE to join, learn and earn! Click the button below and I'll see you on the other side.

Here are some interesting material I have selected especially for you ⬎
 Easy to Retire – Copyright © since 2017 to date!