Successful Social Media Ad Campaigns Guide For 2019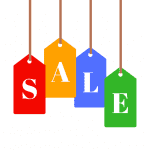 Creating successful social media ad campaigns is something that every online marketer cannot overlook. However, it is a skill that most people can perfect.
Facebook, Twitter, Instagram, LinkedIn, Snapchat, etc. are all social networks that are attracting more and more people on the Internet. First connected to a hobby, these platforms have become real marketing assets for businesses.
It is now essential and unavoidable for business owners to learn how to use them to address new targets and develop their market. This relatively new communication channel not only strengthens the presence of their enterprise on the Internet; but also increases the number of sales and recruits differently for affiliate businesses.
If for a long time owning a website and social networks was a plus for companies, it is no longer imaginable today to do without. Companies that risk ignoring the internet are missing out on the key element of a branding marketing strategy.
Social media ad campaigns equals to a continuous growth
---
Social networks in particular, have been experiencing exponential growth for the past 10 years. Their major asset is their simplicity and speed. For most users, they are intuitive, do not ask for instructions, and have no difficulty accessing information.
It is enough for a user to discover a product, a service or a person of interest, so that they can immediately inform their entire community. The potential of social media ad campaigns is therefore enormous for companies that want to develop their customer base, their brand image and their turnover.
The major advantage of social networks is also the ability to influence a panel of people according to their interests … but without giving them the feeling of being sold to.
An immediate customer feedback
---
The main advantage of social networks is the proximity to the customers they offer to businesses. It is a direct communication channel that allows users to share their experience with the product or service. It is also an opportunity for a business owner to share on their social networks a new product or service. And to very quickly measure the reactions before investing in larger social media ad campaigns.
This is an action that is not always possible on other marketing and communication media.
Of course, exposing your company to social networks takes the risk of negative comments damaging the brand. We should not equate this to a danger, but on the contrary, the opportunity to bounce back on the negative opinion and propose an individual solution to the user.
Pay attention
---
Most users are happy to tell of their misadventures on the internet. Since you will not be able to eliminate the negative comments on the net, you may as well have a control over them by responding to complaints. Which will be easier if the comments are on your own networks rather than on various consumer forums.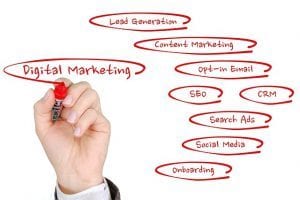 In the event of a recurring negative remark, you can trace the problem back to your actions and think about how to correct this trend. The general rule is to regulate your networks, without leaving consumers on their own.
The positive opinions meanwhile, will enhance the product and indirectly, the brand image of your business.
It is by being attentive to all the comments that we can anticipate the customer expectations and adopt the best strategy. The latter may concern the innovations to be made to the products or the marketing arguments that will make it a success.
In addition, consumer opinions are often heard more than the sales pitch, sometimes considered too commercial. The user feels reassured by the opinions of his peers; if a product is recommended and endorsed by hundreds of Internet users, then it is likely that it will suit me too.
On your keyboards !
---
The presence of companies and brands on social networks is therefore increasingly common. These sites represent a vehicle of communication in the same way as traditional media. However, with two significant advantages: a lower cost and a very interesting return on investment.
As a business owner, whether you run a small business or head a large company, you should have a website for your business. It should contain essential information about your activities; name, description, activity area, contacts, etc. and a link to your social platforms. This is where you promote your business and keep in touch with your prospects and actual customers.
Social networks must complement a more traditional marketing strategy which is centered on the official website. The role of social media ad campaigns is to generate additional traffic from these networks and thus convert these visitors into customers.
If you wish to learn more about starting your own online business from home, click on the banner below …

You might also like to read the below articles that I have selected for you:
And remember that you can subscribe to my newsletter so that you will be instantly notified by email when a new article is made available for you to read. Just follow this link ~~> Subscribe to my Newsletter!
Thanks for reading
---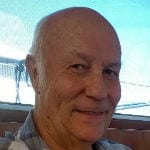 I hope that you enjoyed reading this article. Now I would like to ask you: how involved are you, or your company, in social media ad campaigns? We would love to hear about your experience. If you have any questions, please use the box below and I will respond as soon as possible. If you enjoyed this article please share it socially and leave a comment below, I will hugely appreciate it!
I am a Premium Member of Wealthy Affiliate, where I have learned how to share my passions. I am inviting you to join my team and learn how to become successful in business and retire early. It is 100% FREE to join, learn and earn! Click the button below and I'll see you on the other side.
 Easy to Retire – Copyright © since 2017 to date!