How To Find The Best Keywords For A Website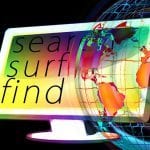 How to find the best keywords for a website is a question all content writers have in mind whenever they are ready to write an article for their website or blog. As you have come here, I have no doubt that you are one of them. So, for you and all of my readers, I have written this article and I hope that you will find the answers to your questions in here.
If not totally happy with it, make sure to ask your questions in the comment section at the bottom of this page.
Also remember that you can subscribe to my newsletter by filling the form on the right column. This way, you will receive a notification directly into your email box when a new post is being uploaded.
So, let's begin, but first of all …
Where do keywords fit?
---
SEO and content are two of the main pieces of the inbound marketing puzzle, and at the heart of these two pieces are the keywords.
However, when you build campaigns, strategies, or content calendars as an inbound marketer, the question you can ask yourself is, "How do you know which keywords people use or search for?".
There are a lot of blogs about SEO and keywords; but very few touch on the subject we are going to be dealing with in this article.
Also, from a technical point of view, a keyword is an informative word used in an information retrieval system. It has a direct relation to the theme of the content of a document.
SEO definition of keywords
---
In SEO, a keyword is a word or phrase that characterizes a subject of importance; it is directly related to the theme of the content of a web page.
The different types of keywords
---
Sounds pretty simple, right? And it is, although it must be known that there are 4 different types of keywords:
Broad keywords: These are short words that consist mostly of a single term. If these keywords apply easily to your industry or business, this is also true for many other companies in your industry.
The keywords of head: They are similar to the broad keywords but are composed, as for them, of two or three broad generic keywords.
The keywords of average length: They correspond to the most competitive keywords, which overlap with the less competitive ones. These are keywords and phrases that real potential customers hit in search engines on a daily basis.
The long tail keywords: They are essentially longer expressions or series of words. They relate to the activity of your company and the sector in which it evolves a little more precisely.
Here are some examples :
Broad keywords: keywords
Keywords of head: keywords for website
Keywords of average length: best keywords for a website
The long tail keywords: how to find the best keywords for a website
How important are keywords?
---
Keywords are important because they represent the key that opens the way to a better understanding of the issues; questions and interests of your potential customers or ideal personas.
When they verbalize their online searches, your target audience uses keywords to find more information about the topics they are working on.
The keywords represent the foundations of your content: Every content, blog, offer or email has a main theme that is typically characterized by a keyword or phrase of keywords. These allow you to build the foundation of your content; while providing your visitors with a general idea of ​​what they will find.
Keywords help search engines: When search engines analyze your site, they index pages on the basis of the keywords they find. This is to determine the purpose of the content that you are publishing.
As Wendy Boswell states, "Whether you're looking for a specific keyword in an article or web content; evaluating its popularity; or trying to get a sense of what keywords will be research in the future. Keyword research can help you achieve these goals and more. "
How to find the best keywords for a website
---
Finding out which keywords your buyers, customers and potential buyers use involves a lot of diligence. So I'm going to offer you a few secret weapons for keyword research so you can take care of it yourself.
Below are some simple methods that will help you find out more about the keywords people are using.
1 – Rely on your community
That's right, your community. Who does it consist of? Starting from your customers, your potential buyers, your employees … Therefore, anyone familiar with your business, using your services, acquiring your products … even those who prefer one of your competitors, all form part of your community. It is therefore wise to carry out research work on them upstream.
What questions do they ask?
The trends they follow?
Also, what hot topics that are are of interest to them?
This information will play a leading role in the development of your keyword game. When you develop it, remember to pull yourself out of the process and put yourself in the shoes of your personas: use the words they would use and formulate your questions as they would.
Often the keywords for which a company wishes to be referenced, or those which it considers should be part of a discussion, do not correspond to the reality of the terms that its customers use.
2 – Depend on yourself on social networks
Do not underestimate the potential of social networks, especially when it comes to discovering popular topics of conversation in your community, questions it raises or its grievance issues.
With the advancement of social networking and updates, you now have access to trending topics from your community, and more.
Facebook:
Not too long ago, Facebook had a feature by the name of "Trending" on the right side of the news feed that displayed popular topics and an option to narrow your searches by theme (politics, science and technology, sports, and entertainment). Unfortunately, since about June this year, this  is no more available. It is very possible that a similar feature will replace it. Once available, I will update this article accordingly, so checking back.
Twitter:
There are two different ways to find out what Twitter users are talking about and the good news is that you do not even need to tweet anything yourself. On the other hand, you will need to have an account to be able to follow other subscribers.
In the side menu on the left side of the Twitter home page are the trend topics; you even have the ability to filter by location and interests. Alternatively, you can also use the Twitter Search feature to find trending topics, keywords, or hashtags.
Google+:
Signing into your Google+ account gives you access to a Trending page, similar to Facebook and Twitter, which lets you know who's talking about Google+.
This is a very popular way of finding out what people are talking about; what their concerns are; what are their problems; and also what are they excited about and would like to share.
As you can understand, Google Plus (G+) is a social platform not to be omitted.
YouTube:
Like its counterparts, YouTube also offers a Trends dashboard, where the most popular topics and videos of the moment are published. You can refine your search by country, age group or gender.
According to YouTube, "Trend topics are generated by an algorithm on the basis of the presence of keywords in the title, tags, and description of videos that are part of various video sets that are growing in popularity. The number of views of videos embedded with a code and videos viewed on YouTube are taken into account."
3 – The Jaaxy keyword research tool
The Jaaxy keyword research tool provides information and statistics on the most relevant keywords for your business and industry in real time.
Furthermore you can compare keywords, search volumes, rankings, etc. on a single tool that integrates all of your content.
Not only that it is free to use, but it is also the most user friendly and most accurate that is available on the market today.
Give it a try below and see for yourself:
4 – Google tools
It may not surprise you to learn that Google has a battery of tools to help you unlock the mystery of keywords or keyword phrases. Some of these tools even represent a golden opportunity to better understand the concepts that underlie this notion.
The drawback of these tools is that they are not very easy to use as they provide so much information that finally is of no use the common webmaster or content writer. Which makes it very easy to get lost in all that useless information. A plus for the Jaaxy keyword research tool which only delivers what we really need.
Google Trends: This tool allows you to penetrate Google's search databases. You can explore them by region, category, language, select time and search properties, look at a single keyword, or compare multiple terms.
AutoComplete: Did you notice when you search on Google that it offers you various suggestions to complete your query? Well, that's auto-completion.
Google explains that "predictions of autocomplete represent possible search terms. The different suggestions that are on offer reflect both the requests of other users and the content of web pages. Awesome, isn't it?
The keyword planning tool in AdWords: The great thing about this tool is that it will not cost you a dime. However, all you need is a Google Account to access it.
Choose the keyword that you want to analyze and Google will provide you with its search volume (its frequency of use) and also its level of competitiveness (how many individuals or companies want to be referenced for this keyword).
You can also filter results by language, location, and media type (mobile or desktop).
5 – Wordtracker
Wordtracker is a tool that lets you determine how much of a specific keyword or keyword phrase you want to spend time and energy on.
Also, it provides an estimate of the number of searches that it generates daily by a keyword or keyword phrase and any equivalent keywords or keyword phrases. This paid tool also offers a free trial available multiple times.
You can now say that you know the basics of finding keywords. To tackle the optimization of your website or blog more technically.
Also, I invite you to get my free Internet Marketing course by clicking on the banner below …

Here are other articles that you will find interesting:
Thanks for reading
---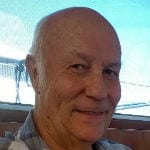 I hope that with this article you now know how to find the best keywords for a website or blog, and also that you will put it to good use. If you have any other tips on the subject we would love to hear from you. And, if you have any questions, please use the box below and I will respond as soon as possible. If you enjoyed this article please share it socially and leave a comment below, I will highly appreciate it!
I am a Premium Member of Wealthy Affiliate, where I have learned how to share my passions. I am inviting you to join my team and learn how to become successful in business and retire early. It is 100% FREE to join, learn and earn! Click the button below and I'll see you on the other side.
 Easy to Retire – Copyright © since 2017 to date!