How to Make Money with MyLeadGenSecret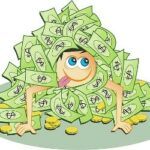 Many reviews have been written about MyLeadGenSecret. However, only a handful go into detail about the features and benefits offered by this remarkable application; and making money with it.
As someone who has been online since 2001, I've seen a lot of changes; most of which have been for the better, as technology has kept up with the pace of change.
LeadGenSecret has proved to be an invaluable resource for my online activities since joining in August 2019. And the way it is packaged can put users in a financially advantageous position; both by using its leads to attract new members into other businesses and also by sharing the system with the leads.
When it comes to a win-win system that extends the revenues of members to five tiers; that's an uncommon thing nowadays. Time to see how it all works! …
For more details, click on the button below to watch the video :
One of the best aspects of MLGS is that members DO NOT have to promote only MLGS; they can promote anything they like. It is permissible, provided it is ethical and legal to do so. It works very well for affiliate programs such as ClickBank, WealthyAffiliate, JVZoo, ShareASale, and even your own websites, etc.
How MyLeadGenSecret Works to Make Money With it …
You can create and send emails to the leads you've gathered using the system's own internal mailing tools, which allow for a variety of forms. Use the collection of pre-made emails to promote the system itself with only one click; they are automatically imported into the mailer for you.
That Does Sound Straightforward, and You'd be Correct!
---
People who sign up for the first time are receiving access to 100 permission-based leads per day; with 98% of them coming from the United States. Each one of them belongs completely to the member who received it.
Using the in-house facility, which I recommend, you can email your new leads daily, or you can download them to a PC and email them using another manner.
With only a few clicks, MyLeadGenSecret (MLGS) members have access to the MLGS pre-created emails that they can send out to their new list to generate new referrals.
In addition to the 200 leads a member can acquire every 23 hours, they also receive a monthly commission for every recommendation that they present, and as I previously stated, that's down five levels, and not just a one-time payment.
How to Make Money with MyLeadGenSecret- 200 Leads a Day for Only $1 … RT plz #leads #marketing #marketingtips #MarketingSuccess #marketingstrategy
Click To Tweet
If You're Looking for a Passive or Residual Income, This Is the Best Option for You
---
And, that's not all … members who bring in five new members in any five-day period will receive a $100 bonus on top of the commissions they already receive.
The possibilities for the utilization of these leads are nearly limitless, and their growth is rapid. However, it is an excellent way to build that residual income that I discussed before. Members are not required in any way to use them to promote the MLGS system.
Members can expect to receive 3,000 leads in their first month of membership, or 6,000 if they have just one recommendation. Every day. They can send emails to everyone 3,000/6,000, however on the 31st day, only 3,100 or 6,200 will be available for sending emails to.
Note That This Daily Sum Is Unending!
---
And how much do these leads cost? It's only a buck a day! You will pay nothing as from the sixth referral!
Is it hard to acquire referrals?
Members that only advertise MyLeadGenSecret are actually generating quite a bit of money, and it's all thanks to their efforts.
Do that for a year, and you'll be emailing 72,000 leads a day, every day! (Also, of course, the daily rise of 200).
I haven't come across anything else that even comes close to this.
The results I receive from emailing my own list of MLGS members are insane, as I have been a member since August 2019.
This is not a product review that I intend to boast, but rather to show how MyLeadGenSecret can quickly earn you some good money, monthly and for years to come.
If MLGS isn't what it appears to be, would I still be a member?
What would be the point, right? I'll let you do the calculations on how many leads I can contact each day.
To be honest, I have yet to discover a disadvantage other than the fact that miracles do not happen immediately. However, members who persist in their efforts may find that they have the power to transform many aspects of their lives.
MLGS's website has always seemed to me to be lacking in aesthetics, probably why I have not joined earlier, and I regret it enormously now. Having been online for so long, I might have simply become nitpicky, but don't be like that and go for it; I can guarantee you that you won't regret it!
The proprietor, Jim Harmon, is transparent and honest, and MLGS has a wide range of easy to use in-house facilities that make it easy for anyone at any level to utilize, including the video training.
The process of getting paid is simple and has always been completed within 48 hours, often less. Payments can be made either to your PayPal account or in Bitcoins at the member's discretion.
Finally, I can confidently claim that MyLeadGenSecret is one of the best online methods I've ever utilized for online advertising and making money. I wouldn't be able to live without it. I give it 5 stars and a bonus star.
Still Need Convincing?
---
Of course, why should you take my word for it. But see what some happy members are saying about MyLeadGenSecret …
These are just a few. Want to see more? …
How to Make Money with MyLeadGenSecret (MLGS)?
For the most part, the leads generated by MyLeadGenSecret are successful in converting into customers. In just 10 minutes a day, you can earn an extra $60,000 per year.
Personally, I made my first $100 within the first week of signing up with this site.
You can quickly recoup the cost of your account if you frequently use the affiliate program(s).
Keep in mind that results may take time to appear once you begin using this system. Within 60 to 90 days, you'll be able to drive thousands of clicks a day to any business opportunity you choose. On average, it takes between 15 and 25 days for a new entrepreneur to make their first sale. For the first few weeks or months, you'll have to put in some work, but after that, the rewards will be worth it.
The success of your campaign is directly tied to the frequency with which you send emails about the offer you're promoting, the subject lines you use, and the body copy you use. Included in your membership are all of those.
There are a lot of people who have been very successful using this system to promote ClickBank, JVZoo, etc. products.
In the end, it all comes down to this … it's time to go for it …