What Is The Best Home Based Business For Stay At Home Moms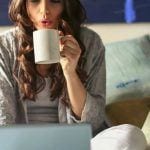 Wondering what is the best home based business for stay at home moms? Or any stay at home person, man or woman, for any reason. So will attempt to answer that question for you in the lines that follow.
It is possible today to work from home while taking care of your young children and many possibilities do exist.
Indeed, with the Internet, it is now possible to stay at home and make a living with just a computer and an Internet connection. As you can understand, this sort of activity is not only for stay at home moms; it can also help anyone who is retired, incapacitated, or made redundant. So if you are one of them in any way, stay with us and discover what is the best home based business for a stay at home for anyone.
Becoming your own boss …
Every person, man or woman, can indeed become their own boss; they just need to find the activity that suits them best in terms of the available time they have, their skills, etc. For example, you can start writing articles and sell them through different providers such as oDesk or Fiverr, Elance. You can also become a virtual assistant.
You can have your own blog and promote articles which are in direct connection to your hobbies or turn your passion into a very lucrative business.
This blog can also have products that people can order directly through you. Ideally items that people can download as soon as the purchase is done. For example e-book on various topics such as cooking, diet, health, marketing, etc., videos for how to do this or that …
Now let's talk about the pros and cons of a home based business …
---
What are the advantages and disadvantages of working from home?
The advantages:
1 – You are in control:
Apart from your customers of course and the regulations, nothing and nobody can dictate your conduct!
2 – You have a flexible schedule:
As long as you make sure you complete your orders on time, you can give yourself a few days off and have a flexible schedule that suits you. This is perfect for mothers of young children or those who are still caring for elderly or disabled people; and as we said earlier, perfect for retirees, disabled, made redundant people, etc.
3 – Nobody looks at you at home:
Indeed, if you have an answering service to take your calls. By managing your agenda well, nothing will prevent you from getting up at the time you want and get to work when you want and in your pajamas if you want!
4 – You waste less time:
No need to have to get dressed, to put on makeup and to spend time in rush hour traffic to go to the office, spot on time to spend the day in a tiny cubicle. And to waste that much time to come back home, plus to have to pickup your kids from school, or child care, on the way back.
5 – You can choose your assignments:
You can work on the projects that interest you and establish your own rates. The assignments you will have will of course depend on the laws of the market, that is, supply and demand. However, if you are reasonable about the going rates and have good networks, you are doing professional quality work and you are delivering what you agreed upon (and a little bit more), and on time. It is a safe bet that you will always have work to do. And now …
The disadvantages
1 – You do not have the same "financial security" as an employee:
You will have to manage your budget to make sure that you have enough projects to fill your month; and make the ends meet.
2 – You will need to put in place a management structure:
To ensure that you manage all administrative and government paperwork. Use the services of a good accountant if need be. Again, you can find one on Fiverr.
3 – You will also sometimes have to cover all medical expenses:
Depending on what part of the world you live in, you might have to buy additional drug insurance and other health insurance to cover what your social health insurance will not cover.
Your family …
4 – Your spouse may find this difficult:
Financial instability can be a destabilizing factor for many people and especially for their spouses, and given the financial risks involved, it seems obvious that this kind of occupation as a self-employed person is not easy for everyone. However, you probably have no choice. I have been earning from home for many years now, so I know how it can be at the beginning, but perseverance is one of the main keys to success.
I also have a few friends where the unemployed spouse started an home based business while the other half was rather skeptical, then a few months later they both found themselves working from home, and with a much higher household income. And it is not just one case.
5 – You will need to create your place:
In the beginning, the time to make your way, your first contracts will not necessarily be very well paid; you will have to lower your rates a little to counter the competition and make yourself known and build up a reputation.
6 – There is also a lot of solitude to work alone from home:
It is therefore important to have a network of friends, business contacts, and go out to see people.
Rest assured, however, that in most cases the benefits of being self-employed exceed the disadvantages.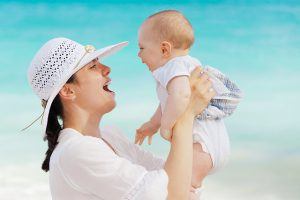 In addition, the hypothetical "financial insecurity" often associated with self-employment is very relative, and depends mostly on how you organise your business.
You will be able to regain all your freedom and your confidence in you by choosing your own working hours and by moving away from the constraints in connection with the corporate world.
In a few months time, you could become financially independent and rediscover the simple pleasures of life as you walk around the city or in the countryside, on sunny afternoon, while everybody else is sitting in an office, or behind a shop's counter, and enjoy more time with your children, and possibly with your spouse.
In summary, before you start an independent home activity, take the time to get to know yourself; consult your spouse; consult with people you know who have done it successfully; and finally weigh the pros and cons. You can then decide if this is interesting for you personally, and beneficial to the well being and future of your family'
Finally, remember that I have been there, done that, so if you have any questions and need any guidance, I will be very happy to advise you and work a plan together with you that will fit your situation.
Now that we have seen all the pros and cons of running a business from home …
What is the best home based business for stay at home moms
---
As we have seen, I have not written this article only for the stay at home moms. Although the title is pointing at them, I kept in mind all those that could benefit from it, such as retirees, frail people, those that were made redundant; and more are coming to mind, like students needing to make some money to continue their studies, employees who hate their j.o.b and or their boss (trust me, they are many), those that are approaching retirement and can already see that their household income will be slashed, etc. So for all these people I would like to refer them to one of my earlier posts ⬎

Enjoy it.
If you wish to learn more about starting your own online business from home, click on the banner below …

You might also like to read the below articles that I have selected for you:
And remember that you can subscribe to my newsletter so that you will be instantly notified by email when a new article is made available for you to read. Just follow this link ~~> Subscribe to my Newsletter!
Thanks for reading
---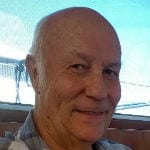 After reading this article, you will know what is the best home based business for stay at home moms, or for just about anyone for that matter. If you have any tips on the subject we would love to hear from you. And, if you have any questions, please use the box below and I will respond as soon as possible. If you enjoyed this article please share it socially and leave a comment below, I will highly appreciate it!
I am a Premium Member of Wealthy Affiliate, where I have learned how to share my passions. I am inviting you to join my team and learn how to become successful in business and retire early. It is 100% FREE to join, learn and earn! Click the button below and I'll see you on the other side.
 Easy to Retire – Copyright © since 2017 to date!