How To Sell Affiliate Products On Your Site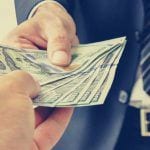 Would you like to know how to sell affiliate products on your site? Quite sure you'd like to. Well, read on and you will see that it is the easiest and safest way to make an income, providing that …
There are many ways to monetize a blog or website to get a source of revenue. And although money should not be the only motivation of the blogger or webmaster ;), it can be interesting to get some income by doing what we love. So, how to go about it when you are a beginner?
Either you are a stay at home mom or dad; a retiree on a low retirement income; or getting closer to retirement, knowing very well that you will have to give up some of your spending habits, unless you do something about it now. Or, perhaps you are like many people out there who hate their job and / or can't stand the boss anymore, etc. …
One of the simplest methods of setting up a source of income, part time, or full time, and which can pay BIG, is certainly by promoting some affiliate programs.
In this article, I will show you how to go about setting yourself up as an affiliate and how to start earning an income with it while avoiding the many scams out there.
How to sell affiliate products on your site …
---
There are two ways to be in business with affiliate programs:
Either you sell products or services on behalf a "vendor",
Or, you have a product or service to sell, so you are the "vendor", and you offer a commission to your affiliate whenever they make a sale on your behalf.
1. Becoming an affiliate to generate an income
But, first of all, what is affiliation? As said above, you can approach the affiliation either as an advertiser or as an affiliate. Affiliation as an affiliate is simply to promote the products or services of other activities (advertisers) on your site. As an affiliate you will be paid by the advertisers. You will earn a commission for each sale, contact or view (advertising) generated (based on the goal you have previously chosen).
There are many ways to promote affiliate programs on your site. You will be able to choose the ones that you prefer: from the insertion on your site of a banner to a video, while passing by descriptive products or the insertion of links.
In this case, you have the opportunity to select the programs you wish to promote according to your niche. You can find the products or services that you'd like to promote on many affiliate platforms, such as Amazon, ClickBank, e-Junkie, etc. just to name a few that come to mind now. In short, select the one that suits you best!
2. The prerequisites of affiliation
This can make you dream on paper. But if becoming an affiliate seems simple at first, it still asks the blogger (or site editor) several things:
– Being able to master and set up different marketing tools, starting with the acquisition of traffic!
Because, if some advertisers will not ask you to have a lot of traffic to allow you to promote their programs, it is still a key point to succeed in obtaining the correct income through the membership.
This can be learned and I have written several articles on the subject that you might like to read. One of which is: 3 Great Tips To Get Traffic To Your Website (Really Easy!)
Then, a significant quantity of traffic will be useful to you if it is 100% relevant to the product or service of which you will be an affiliate. Otherwise the ratio of your "conversions" and therefore the money coming from the affiliation will necessarily be less!
– Have identified beforehand your typical reader or "ideal client".
This was part of the discussion we had a short while ago on How To Increase Website Traffic With Keywords and promote products and / or services that will be a 100% match. That is, according to the editorial line of your blog and your values. The more you will be in a niche market, i.e. very targeted, for your affiliate strategy will pay off.
– Be both selective and rigorous in the choice of your advertisers:
The idea is above all to present on your blog quality content, which is useful for your readers, and therefore to promote products and services that you will have tested and approved. In a word, with affiliation, you vouch and put the image of your activity at stake!
– Play transparency:
First, because your readers are no fools! Secondly, there is no shame in finding ways to be rewarded for the time and energy spent on your blog. Especially if it helps your readers with products or services that you endorse!
So you can warn them:
Either in your legal notices, by creating a small paragraph "affiliation" of the type:
"When I review some products, it can happen that they are affiliate links. The products offered are always in line with the editorial line and values ​​of the publisher. Whether or not the user passes these links, this has no impact on the amounts of the service offered. The user can choose at any time not to go through this affiliate link. "
Or within the pages concerned:
NB: For the sake of transparency, the links to xyz are affiliated links. This means that I will earn a small commission if you decide to use this product / service. I do this to reward the work done on my blog and only with the products / services tested and approved.
Finally, think backwards and do not hesitate to try to become the advertiser. You can encourage word of mouth by paying the recommendation of your own activity. You can obviously do this without going through affiliate platforms, simply by working with your network of partners.
If you register as an advertiser, I will always recommend paying your affiliates based on the purchases. That is, you will only give a commission on the sales you make.
Guaranteed result!


That's it, so you now have the keys in hand to start your affiliate strategy and you know how to sell affiliate products on your site. Now, you will certainly agree with me that the above few chapters cannot be all that is needed to know, and practice, to become a full time income earner from home, it would be too easy, right?
Do not expect to earn astronomical sums until you master a minimum of the skills that are needed. Although many bloggers are making a very descent living out of affiliate programs, they have been properly trained and mentored, and practiced their new skills for a minimum of time. But, of course, anyone can acquire the right coaching if they are willing to put in the hours needed to become financially independent.
If you would like to go that route, I can be your coach, provided that you follow the training that is available for free. That´s right, I am ready to take you under my wing and show you the ropes; remember, I have over 12 years experience with making money online.
And guess what? All that at no cost to you! The training is FREE, and I am offering you my expertise and coaching for FREE.
Interested? Click on the "Join FREE Here" button below and I will be on the other side to welcome you on my team of very successful at home entrepreneurs…
If you wish to learn more about starting your own online business from home, click on the banner below …

You might also like to read the below articles that I have selected for you:
And remember that you can subscribe to my newsletter so that you will be instantly notified by email when a new article is made available for you to read. Just follow this link ~~> Subscribe to my Newsletter!
Thanks for reading
---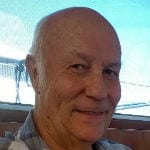 After reading this article, you will know how to sell affiliate products on your site. If you have any tips on the subject we would love to hear from you. And, if you have any questions, please use the box below and I will respond as soon as possible. If you enjoyed this article please share it socially and leave a comment below, I will highly appreciate it!
I am a Premium Member of Wealthy Affiliate, where I have learned how to share my passions. I am inviting you to join my team and learn how to become successful in business and retire early. It is 100% FREE to join, learn and earn! Click the button below and I'll see you on the other side.
 Easy to Retire – Copyright © since 2017 to date!