Mobile Marketing Can Expand Your Business – The Do's and Don'ts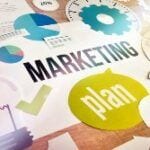 In today's business environment, your venture cannot expand, or even succeed without a mobile marketing strategy. Today, more than half of the global population enjoys access to a smartphone.
Mobile marketing includes all the marketing techniques that will be adapted to the use of mobile devices: phones and mainly smartphones.
More broadly, mobile marketing can also be defined as all the marketing actions undertaken for individuals who are on the move. Tablets are therefore not part of the field of action of mobile marketing, because their use is not really made for people that are on the move, but at home.
Mobile marketing is advertising targeted at mobile users. Before adopting this strategy, there are a few dos and don'ts of mobile marketing that you should know about.
The Do's and Dont's to Expand Your Business With Mobile Marketing
The Dos …
Be Bold
---
Did you know that Google updated its algorithm to be more mobile friendly? The search results use your location and device information to generate the most appropriate results. Also, the number of smartphone users is gradually rising. In 2016, there were 2.5 billion active smartphone users. Last year, that figure stood at 3.2 billion.
The above statistics demonstrate the potential of smartphones as marketing platforms. When you develop a marketing strategy to expand your business, prioritize mobile advertising. Be bold and explore mobile advertising opportunities. Don't be afraid to be a pacesetter.
Use Mobile Coupons
---
Mobile coupons are short text messages or codes sent to a user giving them a discount on an item. The coupon is supposed to trigger a prompt response from the mobile user. Personalize your coupon messages to demonstrate to customers that you value their interests.
There are three types of coupon programs you may use:
• SMS is the simplest and most effective form of communication. The message can reach all audiences regardless of their smartphone make and operating system
• An alert with a link to an offer
• A unique code that can only be validated at your shop
Your coupons should have an expiry date so that customers can utilize them quickly.
Focus on the Local Market
---
Smartphones have GPS tracking that helps to pinpoint the location of a person. This feature can complement your mobile marketing efforts.
Let's say that a client signed up for mobile alerts. You can filter the alerts so that someone receives them when they are close to your shop. It will make the message more convenient.
Be sure to include your contact and address information on your website and social media platforms. Optimize your content for local search results. All of these factors contribute to better local visibility.
Launch a Mobile App
---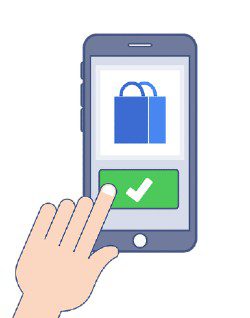 Learning how to create a mobile app will grant you access to the user's behaviors. The more they use the app, the more engaged they become.
Use the app's analytics to interpret user behavior. Find out what time they're most active on the app? Which features do they enjoy?
Exploit that information to personalize in-app advertisements and offers. For example, if app traffic is high at night, this is the best time to communicate discount alerts or banner ads.
Therefore, learn how to develop a mobile app so that you can gain an edge over your competitors. Remember to make the layout simple and easy to navigate so that users won't struggle to find information.
The Don'ts
Launch a Mobile App without Testing
---
Users will judge you by your products. Let's say you launch a mobile app that's full of bugs. You're responsible for what happens after that. The negative reviews you receive will be your fault. Therefore, take care when launching an app.
Your mobile app should undergo a series of tests. To begin with, the layout should be user friendly. Second, the buttons should be responsive. It should be effortless to move from one page to another.
Perform an alpha test whereby you share the app with employees. Give them a time limit; they can use it for a week or a month. The employees will use the app and provide you with feedback. They'll rate their experience and suggest minor improvements.
After making the adjustments, you launch a beta version. For the beta test, you'll select a few clients and send them links to download the app. Urge those clients to be honest with their feedback. They can either give feedback on a daily or weekly basis. After successful testing of the beta version, you can update the app and launch it officially.
Ignore the Competitors
---
Your competitors can help you discover useful mobile marketing strategies because they've been in the industry for a long time. They can be a good source of information. If you act according to your instincts and ignore the competition, you won't get very far. Somewhere along the way, you'll make fatal mistakes.
Standardize Content
---
Don't use a generic mobile coupon for everyone because they'll see through it. First, your customers will be offended because you're assuming their needs. Second, they won't buy from you because you don't have their interests at heart.
In Conclusion …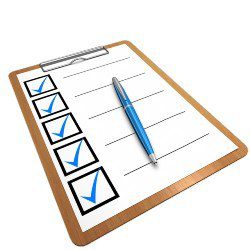 To conclude, don't ignore the competition, forget to test your app, or use standardized content in mobile marketing. Doing these things will make users angry and entice them to leave. Instead, focus on personalization and pushing the boundaries of mobile advertising.
Mobile marketing allows companies to get closer to the consumer, wherever they are, to generate interactivity and stimulate the act of purchasing, conquering and customer loyalty.
The use of mobile marketing suggests that your business site or app should be optimized for mobile use.
Smartphone users need to be offered a suitable experience: a display that adapts to the size of the screen, ergonomics that allow you to click on a button or a link without risk of confusion with your finger. In addition, a mobile user will not necessarily be looking for the same information as a typical computer user, so you also have to adapt the content.
There are two options for this:
either use a responsive design site (which adapts to the size of the browser window),
or a mobile site (a completely independent site, created especially for mobile).
The Do's and Don'ts of Mobile Marketing for Your Business – Thanks for Sharing #Marketing #MarketingStrategy
Click To Tweet
Thanks for reading the Do's and Dont's to Expand Your Business With Mobile Marketing
---
I hope that enjoyed reading this article and that it will help you better expand your business with the help of mobile marketing.
If you found it useful for your online projects, I would appreciate it very much if you would post a comment below. Thanks for doing that.
About the Author
A native of Southern California, Regina Thomas is a skilled freelance writer. She loves cooking when at home during her free time.

Besides cooking, Regina loves hanging out with friends and her family, and Sadie, her magnificent Golden Retriever. She also loves adventure as well as living her days as fully as possible.