Earn Money With Credit Cards – 6 Ways That No One Will Tell You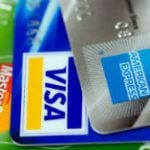 Did you know that you could earn money with your credit cards? But guess what? … no one will tell that, or how, of course. It is a well kept secret that I have decided to reveal to you, my readers.
Credit cards are a devil in disguise. They push you toward financial trouble. Buy now and pay later – this psychology is the root cause of all our financial problems since it makes people spend more than their affordability.
I can't refute this statement because it is true. However, I need to admit that credit cards can help you make money and get debt under control if used wisely. Any idea of how you can do it?
Go through this article at once if you are interested in knowing all about it, make yourself comfortable and get ready to take notes.
Although they are many, but here I am going to reveal to you only the top …
6 Ways to earn money with credit cards
On average, you can earn between $1000 and $1500 from credit cards. Yeah, it's true. Here's how you can do it.
1. Redeem your reward points: 
---
You can earn rewards for spending each dollar with credit cards. Usually, you can earn 1 point for each dollar spent at restaurants and some other categories. You can redeem these points for gift cards and other items that are there in the credit card's rewards catalog.
Mileage reward cards are extremely popular among consumers because they allow you to earn reward points for travel. These reward points help to cut down the cost of your trip significantly.
2. Get cash back from credit cards: 
---
Some credit cards give cash back rewards to consumers when they spend money. Consumers get cash back for the amount spent. Approximately, consumers can get 1% cash back of the amount spent with credit cards.
Some credit cards give them more than 1% cash back of the total amount spent. Consumers should explore all the offers and choose a credit card that gives them a good earning opportunity through cash backs.
3. Enjoy sign up bonus: 
---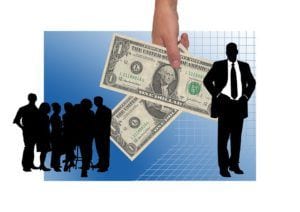 When you have a decent credit score, you're likely to be eligible for a sign-up bonus worth $250 or more when you grab the best credit card offers. For instance, Capital One Venture Rewards Credit Card credits a bonus of 50,000 miles ($500) if you spend $3000 within 3 months. Just think. You're earning $500 just for signing up for a credit card. It's absolutely free cash.
The sign-up bonus can be of any form. It can be miles, cash or redeemable points. The bonus will depend on the type of credit card you select.
However, remember one fact very well. The best sign-up bonus comes with high annual fees. So when you're considering taking advantage of sign-up bonus, make sure you calculate the annual fees minutely. The annual fees are typically high on the credit cards with a big sign-up bonus.
4. Shop online and earn money with credit cards: 
---
Shopping online with cash back credit cards is a good way to earn more money and double savings. When you're planning to buy something, visit a website like Ebates. These are cashback websites offering 1% cash back on your purchases.
Is there any catch? Does it sound too good to be true?
Fortunately, there is no catch. Websites like Ebates earn money when you're shopping through them. Maybe they're earning 10% cash back from Best Buy when you're shopping through their portal. They're passing only a small percent of that amount to you. So they're not incurring any loss.
5. Gift your reward points to friends: 
---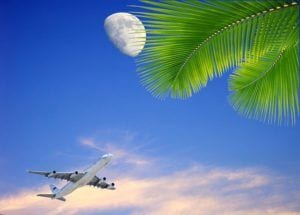 As I have said before, travel reward points are a boon for the frequent fliers. But what will you do with those reward points if you don't travel frequently?
Well, you can sell your reward points to friends in exchange for money. You can book flights for your friends with your reward points and get money in return from them.
This is a lucrative situation for you and your friends. Your friends get air tickets at a discount price. On the other hand, you get cash back at a better rate than any lender can offer. But don't start jumping with joy and start selling your reward points to friends in a hurry. Read the terms and conditions of the credit cards carefully. Some cards allow you to sell reward points whereas others don't. So you have to be careful. Surely, you wouldn't like to do something that is not legal in your state.
6. Make fashion pieces with credit cards and earn money: 
---
Expired credit cards have no value. But you can still use them to earn money. You can make handmade jewelry or fashion pieces with those expired credit cards. If you have no idea of how to make handmade jewelry, then you can watch Youtube videos and understand how to do it.
You can sell the handmade jewelry through Etsy.com at $5 or $20.
A word of wisdom
---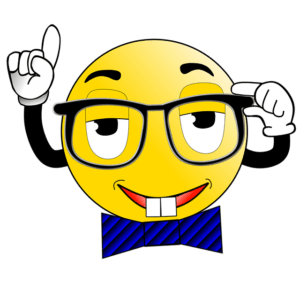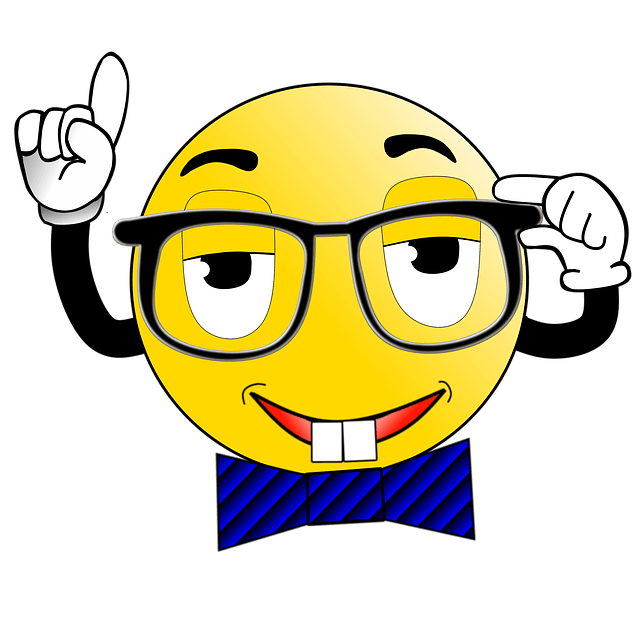 It is true that credit cards help you to save money with lucrative cash back rewards, and sign-up bonus. These features induce you to buy more things with credit cards. However, you shouldn't go with the flow completely.
Somewhere down the line, you need to stop yourself from making impulsive purchases. Otherwise, it won't be possible for you to get debt under control. Moreover, you have to pay your credit card bills on time. And, that is because late payments beyond the grace period and missed payments hurt your credit score.
Just like credit cards can help you build credit. Likewise, they can pull down your credit score too. A good credit score can help you to get a rental apartment at an affordable cost. It may also help you to get a job easily and earn money because many employers give importance to credit score.
A good credit score signifies that you're a responsible consumer. It means that you can manage your finances properly.
Now if you can manage money efficiently, then it can be expected that you can handle your job and complete the assigned tasks with care.
Conclusion
Let's face the fact. It's not possible to live without credit cards nowadays. There are many places where credit cards are preferred more than debit cards. For instance, car rental companies prefer credit cards as the mode of payment since it's convenient to charge for damages. If you're adamant, then you can select a debit card as the mode of payment. But in that case, you have to pay a huge amount as security.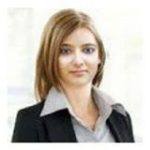 Author Bio: Stacy B Miller is a writer, blogger and a content marketing enthusiast. Her articles published on various top-notch websites vents out her opinions on debt, money and financial issues, and she plans to write many more for her readers. You can connect with her in Facebook and Twitter.
Thanks for reading …
---
Now that you know that you can earn money with your credit cards, will you make sure that you follow some of the tips shared in this article?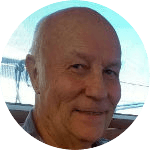 If you are already using one or more of the methods described above and have any tips to share with us, we'd like to hear about it. And, if you have any questions, please use the comments' area below. You should normally receive a reply within the next 48 hours.
If you enjoyed reading this article, please share it socially. Also post a comment with us here below, I will be very grateful!
As a Premium Member at Wealthy Affiliate, I learned how to share my passions with the world. You are very welcome to become part of my team of very successful netpreneurs. You too can become a successful business owner and live your laptop life. I will be your personal mentor for FREE. It is 100% FREE to join, learn and earn! Click the button below and let's …