How to Talk to Your Aging Parents About Estate Planning?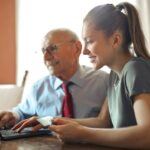 How to talk to your aging parents about estate planning?
Your parents are getting older, and time's ticking away. There's a realization that their estate will have to be passed down to you and your siblings, but what about the transfer of assets? Picking up the phone and calling them isn't as easy anymore. It's all about how to talk to your aging parents about estate planning and get them on board with executing their estate plans.
Don't Pressure Your Folks
---
It's a difficult conversation, and you don't want to put your elderly parents on the spot. Don't pressure your elderly parents to have an estate plan. Don't pressure them into making one. This process can be emotionally challenging, and you may create an unnecessary conflict.
You can't force your parents to make a plan because they might not be willing to make one. They don't want to think about the future, or they'll be reluctant to let you know what they'd like. Pick a private setting and schedule several conversations. Use respectful language and take breaks when emotions are running high.
Be Transparent from The Onset
---
One of the best ways to be transparent with your elderly parents about estate planning is to make sure you know the details. Your conversation should include the power of attorney, insurance, funeral arrangements, and funeral expenses.
If possible, include family members such as siblings. In addition, you should talk about how you plan to handle their estate when they die. Ultimately, it would help if you were transparent and respectful with your elderly parents about this matter.
You must prepare a comprehensive list of the topics to discuss and how you will go about them.
Once you have a list of topics, let your parents know what you're hoping to discuss. Then, find a place where you can be private and avoid interruptions. Even if you have several conversations, make sure to use respectful language and take frequent breaks.
Listen Keenly
---
Regardless of age, you should listen carefully to your elderly parents' concerns about Estate planning. It may seem like a complex topic to broach, but this conversation is vital. The last thing you want is to think about the day your parents will pass away or how their health is deteriorating.
According to Business Insider, the goal is to help your parents make their wishes known to family members, so they won't have to face future misunderstandings or arguments.
Ask a series of questions aimed at getting the conversation started. While asking "why?" can be interpreted as a jumping-to-your-own agenda, ask more specific questions that allow your elderly parents to share their concerns.
For example, you can ask them about their wishes regarding funeral arrangements or how they wish to divide their property. Although this conversation can be uncomfortable, it can help your parents feel comfortable discussing their concerns about their estate.
Write All Details Discussed
---
It is also important to note what your parents decide about Estate planning. That way, you can revisit their wishes if they change. Ask your parents if they have any plans. If they have, try to help them gather their written documents.
It is also helpful to ask whether any of the people they name in their will are still alive. When discussing a will, make sure that it is signed and there are no handwritten notes. When your parents have decided to discuss the topic, use respectful language and avoid making the conversation difficult.
Seek the Services of an Attorney
---
While an estate planning attorney specializing in estate planning can assist you with any legal documentation, they can also help mediate the conversation and propose topics for discussion that you may not have thought of otherwise. It would be in your family's best interest to search for the best estate planning law firm in Los Angeles or any specific to your locale who can offer their professional insight regarding the matter.
Your Parents Owe You Nothing!
---
Your parents did their best raising you, and for that, you should always be grateful to them. If anything, YOU OWE THEM! Respect their final decision on matters of their Estate Planning. Be content with what they give you and work hard to build on it so that they can be proud of you.
Conclusion: "How to Talk to Your Aging Parents About Estate Planning" …
---
This is a complex issue that can lead to conflict between family members, so it's essential to be prepared to deal with the topic. For those too young to fully comprehend estate planning, talking to aging parents in this context can be difficult. It might help to use a third party or an elder law attorney to talk through your concerns and how you're going about them.
Your Twitter followers might also need to talk to their aging parents about estate planning …
Be generous and give it to them. It's simple… Simply log into your Twitter account first, then click the following link:
How to Talk to Your Aging Parents About Estate Planning? RT Please #EstatePlanning #aging #Parents #retirement #will
Click To Tweet
Done it? Thanks very much!
The Author of "How to Talk to Your Aging Parents About Estate Planning"
---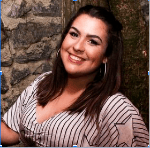 If you are a regular reader of the articles on this site, you will be familiar with Tracie Johnson, who is a consistent and much-appreciated contributor.
Tracie is a New Jersey native and a Penn State University alumna. She enjoys reading, writing, and leading a healthy lifestyle.
Her fondest times are spent with her friends, family, and her Dachshund, Rufus, over a campfire.
Image Source: Pexels
More of Tracie's outstanding contributions can be found here:
Would you like for your articles to be shared on this website? Then please read the conditions here ~~> "Write for Us".
Sponsored Ad: