How To Cash In On Traffic (Step By Step Tutorial – Part 1)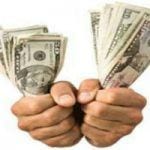 How to cash in on traffic is a concern we all have as bloggers and / or webmasters. Especially when we are new in the business of making money online. So far, I have presented a few businesses that I can highly recommend. And as I have already said in previous posts, I can assure you that, when I recommend an online business, it is because I am a member of it at the highest level of membership, and that it is working for me.
So if you do decide to join any of the businesses I am recommending; either within the content of my articles, in the comments at the bottom of each articles, or through banners placed in the sidebar on the right; you can rest assured that I have tested them, and that I am still a member of it. If you do decide to join, then you will be directly under me, and you will benefit of my many years experience in making money, full time, on the Internet. Whether you join as a free member, or at any level of membership, you can depend on me 100% to guide you in the right direction.
Of course, you understand that I do earn a commission in several ways, either on clicks or affiliate signups, but, that's part of the game, right? Otherwise, what would be the purpose of you and me being here?
As a reminder, here are some of the online opportunities that I can highly recommend:
So let's get on with today's tutorial:
How To Cash In On Traffic
---
You should have realized by now that getting traffic is much easier than you thought. The hard part, however, is in converting the traffic. So, I am going to use today's blog to share some practical tips on how traffic can be converted successfully into sales.
But first, what do we mean by sales? Does it refer to ad clicks, as in the case of Adsense click-through? Or are we talking about the actual sale of products, such as the sale of your own products and services or affiliate sales?
Because different techniques are required, I will talk about them separately.
Convert
ing Traffic i
nto Ad Clicks
---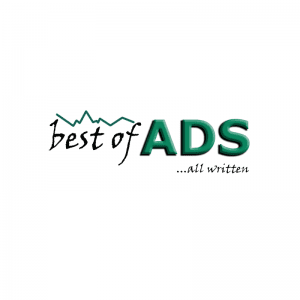 Targeted traffic is a necessity for ad-clicks. And whether the traffic is obtained from search engines, Pay-Per-Click (PPC) advertising or other channels of advertisement, your web content as well as the content of your ads must be interesting enough to attract traffic.
Nothing else will work without this prerequisite. So having considered the requirement, we can now take a look at the strategies for the conversion of traffic into sales – in this case, ad-clicks.
1 – Placing of
ad
s
above the fold
---
Rather than worrying about an ugly webpage, try to focus instead what exactly you want. If Ad-clicks are what you want, so, go on and get them. Make sure that one of your ads is located right at the centre of the webpage and should also be above the fold, for example Adsense ad. Placing an ad above the fold means that the ad should be visible without scrolling down the page. Consider putting it immediately below the title, if at all possible.
Here is what the expert says about ➸  Placing Your Ads!
This is something that you need to have done automatically, as second nature really.

2 – Placing
ad
s close to
action button
s
or link
s
---
If you run a website or forum which requires that people click on links or buttons to take actions, consider placing your ads close to the most used button. This is how to cash in on traffic. Don't do like I have seen so many times, that I have to really look for the signup or buy button everywhere. Believe it or not, even on having to find it on a different page. This should not happen, ever!
3 – Placing
ad
s
at the end of the article
---

If your website is such that visitors read your web page content, it is important that you give them something to do after reading your content. And of course, that something should be an ad, a signup or buy button.
It is obvious that if your visitors read your message all the way through to the very end, it means that he or she is really, really interested in what you are offering. So what better place is there for your call to action be.
Another reason for that is that most website visitors tend to read what's above the fold, then shoot down the bottom to quickly see if the cost is within their budget, then, if yes, they will get back up the page to read all the details, and then, once they know everything they will click on the action button.
Here is what the expert says about ➸  Call to Action

4 – Do not frame the
ad!
---
Do not use borders to frame ads. Retail owners in the offline world, have realized that removing glass walls and panels tend to increase their shop's traffic flow. This also holds true for the virtual world. You should remove borders because they prevent people from clicking on the contents in them.
It also feels like you are trying to get your reader to take action, when they are not necessarily ready for it. So, avoid it, even though it may look smart, you might like it, but it is not how to cash in on traffic.

5 – Build instant trust
---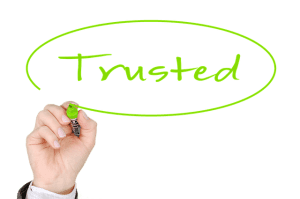 People are more and more web savvy in today's world. Old tricks such as misleading visitors into clicking ads and camouflaging ads are of very little influence. Plus, these are against Google's terms. So, visitors clicking on ads do so because they desire to get some information; even-though they know you'll make money from their clicks.
So, instead of trying to use tricks, try building instant rapport with your visitors and make them trust your website, instead of a made-for-Adsense site.
This doesn't mean that you have to write each article yourself so that you can put a personal touch. Imagine you have hundreds of niches, that would not only be impossible but also crazy. You can easily find freelancers who will happily take care of this very time consuming task. Even if you do not have a website or blog of your own, there are people who will do a fantastic job for you. Check this one up for instance ➸ Guest Blogging!
First thing to do, on my niche site, is to place a 'personal photo' in an effort to make your visitors feel that the site is a friendly personal site, thus, making you an expert in that niche. Of course, the photo doesn't have to be your real photo. You can find tons of free photos online at Pixabay or Shutterstock for example.
But rest assured that I personally write all the articles on this website. Also the photo below is really me, and it is not more than a couple of years old.
6 – Outsource your promotions
---
You don't have the time or experience with promoting your website or blog? So, why not leave this part to the experts, at least until you learn how to do it yourself, till you get yourself organised and find the time to do it. There are some very conscientious freelancers out there who will be pleased to help you out. I will recommend Fiverr, because I have been a buyer and a seller with them for many years, so I really know it very well.
And, if you want to know more about it, watch the short YouTube video here below ⬎
And, this ends the first part of 'How To Cash In On Traffic". We will continue next week with part 2 of this series. Stay tuned…
If you wish to learn more about starting your own online business from home, click on the banner below …

You might also like to read the below articles that I have selected for you:
And remember that you can subscribe to my newsletter so that you will be instantly notified by email when a new article is made available for you to read. Just follow this link ~~> Subscribe to my Newsletter!
Thanks for reading
---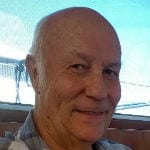 After reading this article, you will understand how to cash in on traffic. If you have any tips on the subject we would love to hear from you. And, if you have any questions, please use the box below and I will respond as soon as possible. If you enjoyed this article please share it socially and leave a comment below, I will highly appreciate it!
I am a Premium Member of Wealthy Affiliate, where I have learned how to share my passions. I am inviting you to join my team and learn how to become successful in business and retire early. It is 100% FREE to join, learn and earn! Click the button below and I'll see you on the other side.

And I have also selected for you a few books that you might find useful for your business ⬎