How to Make Money in Rental Property – What You Need to Know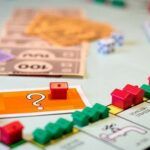 Venture into the world of rental property to make money with caution. There are countless opportunities for investing in real estate, with rent to collect on a monthly basis. However, you must do your research prior to getting yourself into it.
Read on to discover what you need to know to make sure you enter this world with the best knowledge possible.
The key to generating wealth and funding the lifestyle of your dreams is to learn how to make money from rental properties. And today's landlords are discovering creative ways to increase their rental property profits.
Venturing in Rental Properties? What You Need to Know …
In order to boost your rental income, it doesn't matter if you're a rookie investor with one rental property; or an experienced investor with a large portfolio of rental properties.
The best method to improve your bottom line is to add value to your renters. As a result what is the best approach to grow value without increasing operational expenses at the same rate as profits?
Vast Start-Up and Maintenance Costs
---
Don't expect an immediate return to profit. It will take a long time before you see significant returns on your real estate investment. You need to find a mortgage down payment. Have a steady income stream for repairs and maintenance; and be ready for vacancies that can sometimes drain your monthly property income.
Finding the Right Rental Property to Make Money Takes Time
---
After committing to real estate investing, it's understandable that you'll struggle with your first purchase and start your path to success; but if you're in a rush, it can come back to bite you.
Don't fall prey to the first property you see. Take time to analyze all the properties you find thoroughly. When you have more options, narrow down through the criteria you've deemed essential.
However, do not prolong the process. Waiting for the perfect dream house might see you ten years down the road; with no property to your name, and the price may be higher.
It Can Be a Safer Bet than Stocks
---
While investing in real estate is no guarantee of success, it represents a far more stable investment than stocks. Real estate is easier to understand; and if you choose the right property, you can build a lucrative business around it over time. However, if you're unfamiliar with real estate, don't expect to walk in and make great investments right off the bat. You'll need to take the time to study and understand how the fundamentals of real estate work.
Expected Cash Flows and Profit Opportunities
---
Rental properties are generally available in either single-family homes or multiple units. Each type of property varies greatly in its cash flows, the annual costs associated with maintaining it, and other factors.
However, all real estate is a business that requires cash flow to be successful and the opportunity to generate profits by reinvesting those funds. Make sure you know where the property lies on the profit and cash flow spectrum and whether it's high or low. Low-income properties might be less risky, but if you don't see great opportunities for future cash flow growth, you'll want to steer clear.
Your Credit Score
---
We mentioned buying a home earlier, which means you'll probably need a good credit score to be approved for a mortgage and get clearance from employment verification services. That's just one of the steps you need to take before buying your real estate property.
Be Careful With Loans
---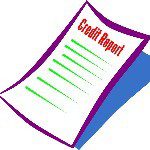 Loans are a necessary part of any real estate business, but it's critical for you to know how the business works before accepting one. Understand how a mortgage lender will generate the money you'll need to buy your property, and then make sure you have a strong understanding of what happens if you fall behind on payments.
There are various loan types, so you need to understand what your money will be used for and how long the term is. Start learning about different types of loans that are approved for real estate and the differences in repayment rates and other considerations.
Overall Real Estate Market
---
The real estate market can vary significantly from one location to another and even from one neighborhood to another. The overall market for a given area can influence how much you can earn from your property. Suppose you're looking to buy real estate. In that case, it's important to do a thorough analysis of the region in which you want to invest to ensure that it will present a viable investment opportunity for you.
Conclusion About Making Money on Rental Property
---
When looking at real estate investing, it's important to remember that the process can take a long time and that you don't have to buy your first property right away. However, once you understand real estate investment and what it entails, you can start. In the meantime, you have plenty of time to build your credit score and prepare for your first purchase.
If you enjoyed reading this article, then don't keep it a secret, share it with your Twitter followers by simply clicking on the bar just below after you have logged in to your Twitter account …
How to Make Money in Rental Property – What You Need to Know – RT Please #rentalproperties #rentalproperty #investmentproperty
Click To Tweet
Thanks for doing that! 🙂
About the Author of "What You Need to Know Before Venturing in Rental Property to Make Money?"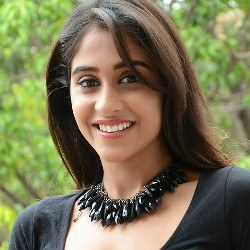 It's possible that you've seen Regina Thomas's name before. She grew up in Southern California and is a local. She enjoys working as a freelance writer and, when she has the time, cooks for her family.
Regina enjoys spending time with her friends and family, as well as reading and listening to music. She also has a lovely Golden Retriever named Sadie. She is also a big fan of exploring new places and, above all, savoring each moment.
Here are more of her great contributions:
If you wish to submit an article to be published on this blog, please follow the instructions on ~~> "Write for Us".
Sponsored Ads:

If you would like to have a banner of this site, please email me at: yourbiztips@gmail.com