How To Make Money With Facebook Advertising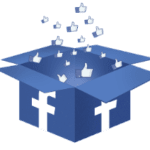 Yes, you can make money when advertising on Facebook. Provided you do it properly. This is what this blog post is all about …
A good campaign in Facebook Ads can multiply your income, boost your business and get you a lot of business.
Creating an advertising campaign on Facebook may seem easy but in reality it is a strategic job that requires experience, time, resources and many experiments.
In case it was not enough, Facebook implements new changes every week, a functionality that was working for you yesterday may be withdrawn.  That's why it's important that you're constantly campaigning and trying new things to reduce the costs of your campaigns and increase the results (conversions).
What you have to understand before you can make money with Facebook advertising …
Giving BOOST (PROMOTION) to an existing publication of your fan page is NOT advertising campaigns. That is giving it an impulse. If you really want to promote an already published organic post the best way is to do it through the ad manager to get the most out of every dollar you invest.
Advertising campaigns without the Business Manager is limited and more if you manage clients.
Not using Facebook Pixel (installing it on your website and using it in campaigns) means losing money and especially losing the opportunity to show ads to users who visit us on your website. The Facebook Pixel allows us to segment better. Would not you like to do the same Amazon retargeting campaign? That campaign where after seeing a product on Amazon the same pursues you through social networks and websites. With the pixel you can also show an advertisement to interested users.
Instagram is one more place to show your ads and you should still work it separately because the same Facebook Ad does NOT fit on Instagram. This is a mistake that many advertisers make.
The segmentation of Facebook is broader than putting basic interests (digital marketing, social media managers, etc.).
Main features of Facebook Ads
The ad manager of Facebook Ads is very complete and offers different features that I want to review:
Public statistics – to create segmentations or to analyze audiences. For example: see what interests the fans of your competition have.
Public – to create a group of users that you can include or exclude in your campaigns. There are different types of public:
Public saved (segmented by demographic data, interests and behavior).
Custom public (you import your database, you create a group of users as a result of the traffic of your web, you create another group with the people who have interacted with your Instagram profile, etc.).
Similar audiences (you can create a new group of people as a result of your fan page or your web traffic and even your database).
Pixel – to measure all the events that are activated on your page once you install the invisible code. From visits, to leads, sales, upsells, etc.
Analytics – is like the Google Analytics of your ads, here you can even see how many users buy after leaving a comment.
How to set up a money making advertising campaign on Facebook
1 – Your current situation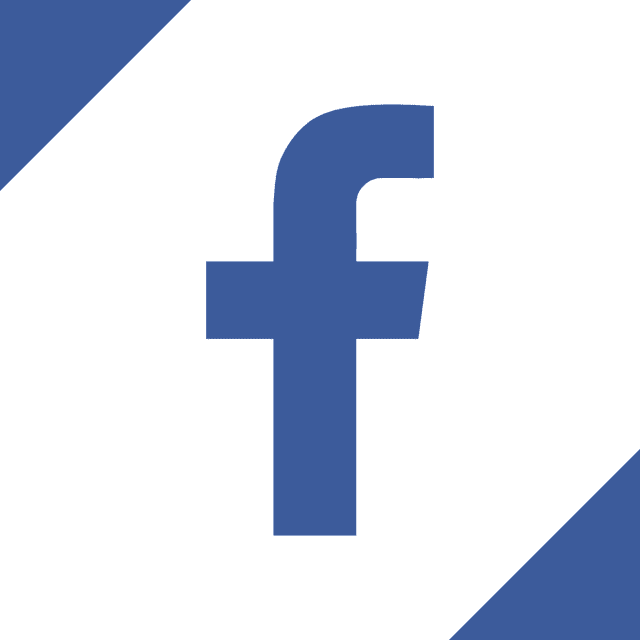 Analyze your current situation to determine if you really need advertising right now. Do not get me wrong, I think that every business should invest in advertising, but this investment should come when we have everything well-tuned. 
In my blog I have hundreds of thousands of visits every month that help me validate my purchasing process, from the articles that my clients read, lead magnets that are downloaded and consumed and courses that they buy organically or by sale actions by email.
2 – Objectives and Goals
Your goal is what you want to achieve with your ad campaign and your goal is what you want to achieve with that same campaign. They are different things, for example:
Main objective – to increase the sales of your online store for example
Secondary objectives – to increase 20% of my sales through online advertising
Secondary objectives – do not invest more than 50% of the value of your products with online advertising. I clarify, if my course costs 197 dollars it means that I do not want to pay more 98 dollars for each new client. Keep in mind that, when you are in the business of growing and selling with advertising you should not mind paying $197 because you should really focus on the LTV (Lifetime Value) and I know by experience that a customer who buys today for $197 will spend $300 – $500 more in a few months, if not sooner and for more. Which means that I actually pay $197 today but I still have profits with the upsell I will do.
While we are having a break, if you want to learn more about making money online, I invite you to click on the banner below to …

Now we will review my goals …
Increase my sales by 50%
Maintain my CPA at 50-75 dollars to have greater return on my investment.
You may think that I am ambitious with my goals, but the reality is that without them I would limit myself to get results that will only for my employees salaries.
3 – Defining the basics
There are some basic things you need to keep in mind when creating your campaign:
Where the magic happens, that is, where the users access the information of what you are selling. These pages have to be optimized to seduce and convince.
How you measure conversions, you have to install the Facebook Pixel and have your Google Analytics well configured to measure each event (conversion) of your website, from visits to leads and sales.
How much do you want to spend to achieve your goals?
For example …
I will invest 20 dollars a day in each set of ads (if we have 4 it would be 80 dollars a day)
I will not pay more than $ 80 for each sale
How long will my campaign be active? Every campaign has a start date and an end date (even with optimizations the campaigns die at a certain moment). If you have a small budget it is better to put a few days instead of stretching the budget. What I recommend is that you re-invest your earnings to get better results.
4 – We start with the configuration in Facebook Ads
The traditional model of a 1 campaign = 1 set of ads that in turn is = 1 ad is NOT scalable nor will it work as your business really needs.
This is why it is important that before you start, you lay the structure of your campaigns on paper or digitally .
4.1 – How to structure your Facebook Ads campaigns
The biggest problem for advertisers is that when they launch an advertising campaign on Facebook they just create a single set of ads (that is, a single segmentation) and this is a very big ERROR because they are limited to a very large audience that will not convert or a very small one that will come out very expensive.
The ideal thing to create a campaign is to create different sets of ads with different ads inclusive.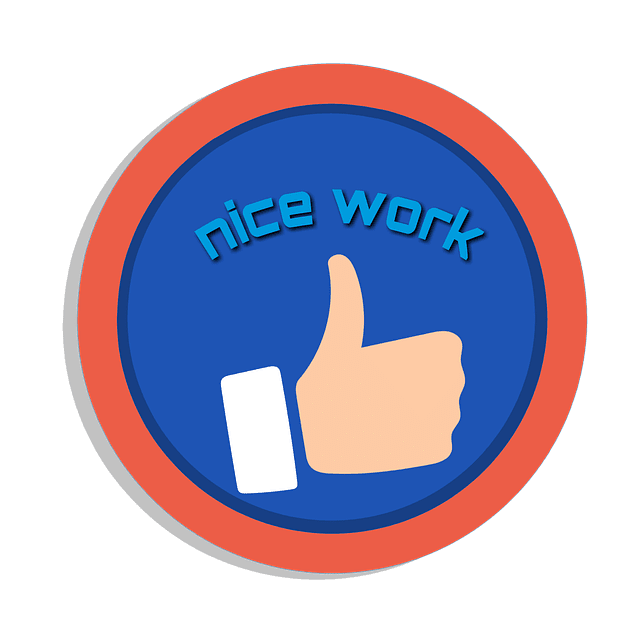 Imagine that I want to sell my advanced Facebook Ads course, by starting a campaign from scratch. The first thing I would do would be to create a traffic or conversions campaign with 4 sets:
Option 1 – Organizing by TOFU, MOFU, BOFU to show first articles, then lead magnets (courses or free books) and finally the course. The last set would be retargeting for users who visited the cart and did NOT buy.
Now what TOFU, MOFU, BOFU means, you will ask, so here it is …
TOFU – top of the funnel
MOFU – middle of the funnel
BOFU – bottom of the funnel
Option 2 – Organizing by Buyer Person types and direct cold traffic to Sales Page (Yes, I sell products with cold traffic from $197 downwards with no problems). One set for Community Managers, another for business owners and another for agencies. The last one would be equally retargeting.
This structure will help you create, manage, optimize and analyze your campaigns better.
4.2 – Defining the objective of your campaign
It is important that we differentiate your business / money making objective from your Facebook advertising goal.
If your business goal is to SELL, your Facebook goal could be web traffic or conversions
Or, if your business objective is to CAPTURE LEADS, your Facebook goal could be lead generation, traffic or conversions.
If your business goal is TRAFFIC TO THE BLOG, your Facebook goal could be reach, engagement, traffic or conversions.
After choosing your goal you will have to segment who you want to show your advertising messages to. Remember that we start with a set of ads but that it is ideal to have several.
4.3 Invest in your creatives
The process of ad optimization is based on first refining your AD (creativity) both the image or video and the copywriting and then the segmentation. With metrics such as the relevance score or CTR we can know if our creatives are really working.
Best practices advertising campaigns
If you want to get a good campaign that will get you money out of your Facebook advertising, let me share with you some best practices that I use and they work for me.
Do not try to stretch the money in advertising, when there is little money put a few days in the duration of your campaign.
If you want to achieve good results remember that sometimes you have to invest more than usual. With $5 a day you may not get sales results but maybe for traffic or capture leads.
If you want to make good campaigns you need to configure the Business Manager well.
Analyze the impact of your campaigns with good metrics
For example:
CTR of your ads (minimum 3%)
Clicks on the links of your ads
Cost of each result (lead, sale, visit, etc.)
Conversion of your sales page, collection or payment gateway
Use good images or illustrations
Take your time to create good headlines and the text of your ads. Copywriting is essential to create good campaigns
Segment until you have no more options. With the segmentation guide you will have many ideas
Use custom PUBLICS in your segmentations
Add calls to action in your ad
Try exclusive discounts for your ads
Connect the Facebook BOT with your ads (by doing this we get to increase our sales easily)
Experiment ALL the time, try things that others would never do and have fun implementing and converting
I hope that you enjoyed this tutorial and want to learn more about making money online, I invite you to click on the banner below to …

Thanks for reading this tutorial
---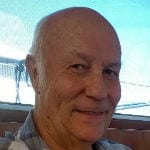 If you found this article interesting and that you learned a few things that will help you to make money with Facebook advertising.
Should you have some suggestions to share regarding this particular post, it would certainly be a pleasure to hear from you. Also, if you have some questions, please use the comments' area below. You will typically receive an within the following 48 hours.
If you liked this article, please do share it socially and share a comment with us here below, I will be very grateful!
As a Premium Member at Wealthy Affiliate, I learned how to share my passions with the world. You are very welcome to become part of my team of very successful netpreneurs and to become a successful business owner and to live your laptop life. I will be your personal mentor for FREE. It is 100% FREE to join, learn and earn! Click the button below and let's …