Is Jeunesse Global a Pyramid Scheme? – Or a Legit Opportunity?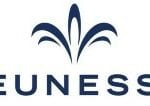 Most of us here have heard of Jeunesse Global as being a great business opportunity offering some excellent skincare products, etc. but is it pyramid scheme, or really a legit business opportunity?
To be straight with you from the start, I am not a member of Jeunesse Global; or in any way related to this company; nor do I have any animosity towards the company or the products. Therefore, this review is totally unbiased and purely based on my personal research and interviews.
I have my own businesses and this is how …

This is what we are going to see in details later on, so stick with me …
So, Jeunesse Global (sometimes simply called "Jeunesse") is one of the most powerful MLM (Multi-Level Marketing) companies in the world. In 2018 it was 18th in the ranking, with a turnover of $1.46 billion that year!
In this review I will give you my opinion on Jeunesse Global:
The company,
Their products,
The sales system,
and of course the compensation plan!
About Jeunesse Global – The Company
As I said, Jeunesse Global is one of the most powerful network marketing companies in the world. But what is incredible is how young this company is!
In What Year Was The Jeunesse Global Company Created?
---
Randy Ray and Wendy Lewis founded Jeunesse Global in 2009. And in a few years, it has become an empire of relationship marketing.
You will have noticed that I used several names to speak of Jeunesse Global:
MLM (or Multi-Level Marketing)
Network Marketing
Relationship Marketing
These are simply synonyms to name this type of business model in which we can sponsor referrals, and earn commissions on their sales.
Is Jeunesse Global Present in Your Country?
---
Possibly, as the company is present in 140 countries at the time of me writing this review. It's pretty incredible to see the speed with which Jeunesse has established itself in so many countries.
Here is an up-to-date list of the countries where Jeunesse Global is present: Jeunesse Global
Jeunesse Global: Pyramid Scheme or Legit Company?
---
A company which, in 10 years passed from the stage of creation to that of 18th company of MLM of the world; which has already established itself in 140 countries; and which has a rather good reputation can only be a serious and legit company. Or is it?
I know that many people prefer to join older and better known Internet Marketing companies like Tupperware for example. But Jeunesse Global could also be a great opportunity as many worldwide potential customers do not yet know the products of this American brand.
We will see in the next chapters of this product review whether or not, the compensation plan is worth it!
My Opinion on the Company Jeunesse Global – a Pyramid Scheme or Not?
---
I rather have a positive opinion on the company. Without talking about the products or the compensation plan that we will talk about in the coming chapters, we can say that Jeunesse Global is a stable company that holds up.
But still, after thoroughly doing my research and questioning a huge number of active and dropped out members alike, this remains …

Jeunesse Global – The Products
---
Since the beginning of its adventure, Jeunesse has wanted to be consistent with its name; selling exclusively products to fight against aging. Moreover, its slogan "Generation Young" is ambiguous about the mission of the company.
What are the product lines of Jeunesse Global? Jeunesse has several ranges of products that you can find on their site. I am listing a few here below …
Here are the main product ranges:
Instantly Ageless (microcreme that blurs bags under the eyes; wrinkles and fine lines for 6 to 9 hours. Helps restore the elasticity of the skin)
Luminesce (the daily anti aging skin care range, serum, moisturizer, etc.)
Naära (this drink is a dietary supplement based on collagen hydrosat and nutrients that help preserve the youthfulness of hair, nails and skin)
Nevo (energy drinks with only 50 kcal per can)
Finiti (food supplement which strengthens the cellular health of the body)
Monavie (drink that mixes 19 antioxidant fruits rich in vitamin C)
NV (Jeunesse's make-up range, including a skin-perfecting base, a misting foundation and a tanning powder)
Reserve (mixture of super fruits rich in antioxidants)
RevitaBlū (vegetable mixture of blue algae, sea buck-thorn berries, aloe Vera and coconut water powder)
RVL (hair care to hydrate and restore hair volume)
ZEN Bodi (food supplements for athletes)
What is the quality of Jeunesse Global products?
---
As you can see, Jeunesse has several ranges of products. But the company has focused from the start on well-being; and in particular all kinds of anti-aging skincare and anti-aging skincare products.
The products are of good quality (at least the ones I tested). And the videos (many on YouTube) speak for themselves.
Here is one of many videos showing a lot of the many products offered by Jeunesse Global …
Are Jeunesse Global Products Good Value For Money?
I'm not going to lie to you, Jeunesse products are on the expensive side and it will be difficult for everyone to make them their everyday products.
But according to those that I have tried myself and seen on other people who are using it, they are definitely good products, with a consistent quality / price ratio.
My Opinion on Jeunesse Global Products
---
Since the products are relatively expensive, you will not be able to make recurring sales every month (unless your customers have a high budget for beauty treatments).
In any case, it is very intelligent on the part of Jeunesse Global to place itself in this niche which was not much exploited. And yet there is a real demand, with the added purchasing power.
In addition, they have chosen to specialize in anti-aging products. Because they certainly have other products. But their star products are those intended for seniors.
In my opinion, the fact that Jeunesse decides to specialize in one type of product proves that the company is well managed and that it is not going in all directions.
Jeunesse Global's Compensation Plan
Rather than explain it to you, I found it more interesting to post a graphic which explains the Jeunesse compensation plan: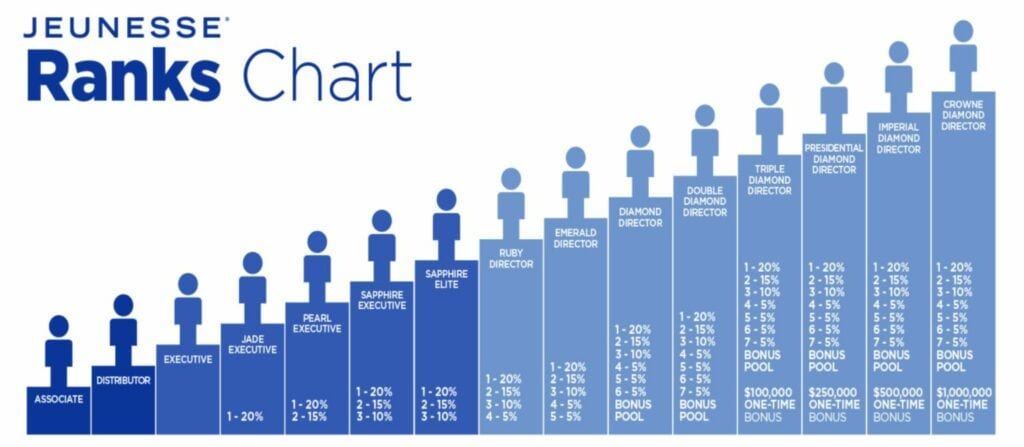 As you can see, this is a binary system (really not my favorite since it greatly limits the possibilities of having a large distributor network).
I have been in many MLM (Multilevel Marketing) companies in my life and even though I have nothing against them; as long as they are not borderline with pyramid schemes; but I love far more Affiliate Marketing as there more freedom and opportunities to make a lot of money. And most importantly, there is zero risk involved!
But for those of you who are already involved with Jeunesse Global, even if this point is negative, you will still be able to duplicate in order to use the leverage; and therefore earn commissions thanks to your network of sellers.
To earn commissions on the referrals that you have sponsored, you will need to complete 100 CV (Commission Value) in 1 month (this is the point system of Jeunesse Global), then to realize 60 CV per month.
My Opinion on The Compensation Plan of Jeunesse Global
---
If you want to become an independent distributor and like to be part of an MLM company, Jeunesse Global can be a great opportunity. Admittedly this is a binary plan, therefore you have to like this sort of system. But as I said earlier, it is not my cup of tea; been there, done that, and hardly made any money with MLMs.
Can we use the Internet to sell with Jeunesse Global?
In my opinion, that is the great strength of Jeunesse Global. They are offering their distributors the possibility to use both the strength of MLM, but also the super power of the Internet.
I guess they have been clever enough to realize that too many of their distributors were leaving them to join some Affiliate programs which are mostly ran online and doesn't have all the expenses the MLMers have, and the very low income they have in compensation.
Give me an Internet Marketing program any time and I will turn it into a money making machine in no time.
By the way, if you are interested in learning how to make a living from home via the Internet, and benefit from my 20 years of experience in Internet Marketing, you are most welcome to join my FREE Internet Marketing classes by clicking on the banner below …

However, you can rely on some good stuff such as …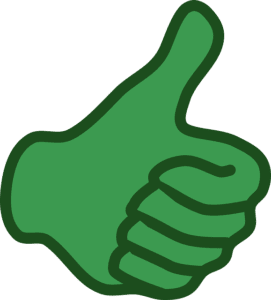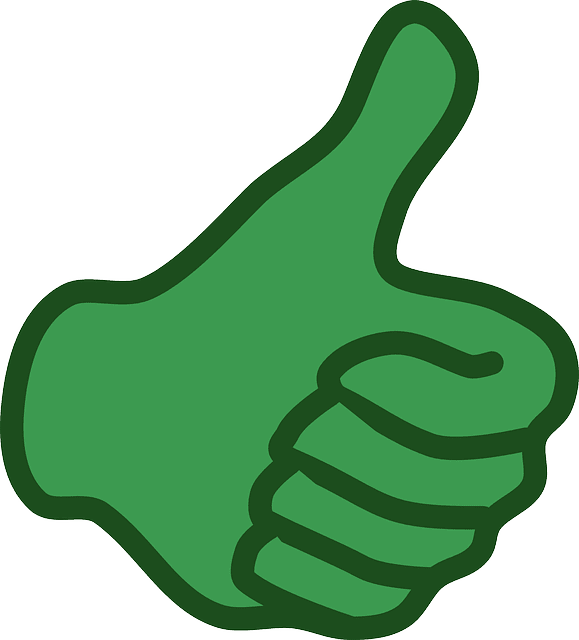 The membership package costs only $49.95 which includes 4 sample products and a website, some business tools, a social media kit as well as some social media application.
You can earn great commissions from the start
And you can grow your network easily (only 60 CV to do each month)
Jeunesse is very good when it comes to honoring their refund policy. If within 30 days of joining you feel that it is not for you, you can cancel your membership and get back your investment in full. If you cancel within the year of your subscription, you will receive 90% of your subscription back.
As many MLM companies, Jeunesse is supporting a charity. Jeunesse has created Jeunesse Kids which is a project based in Kenya. It is one million dollars project to build a completely functional college which is supposed to be inaugurated in 2022.
What I don't like about Jeunesse Global …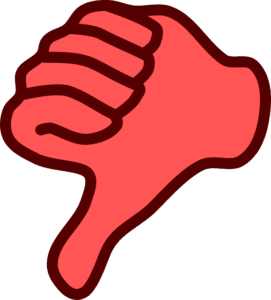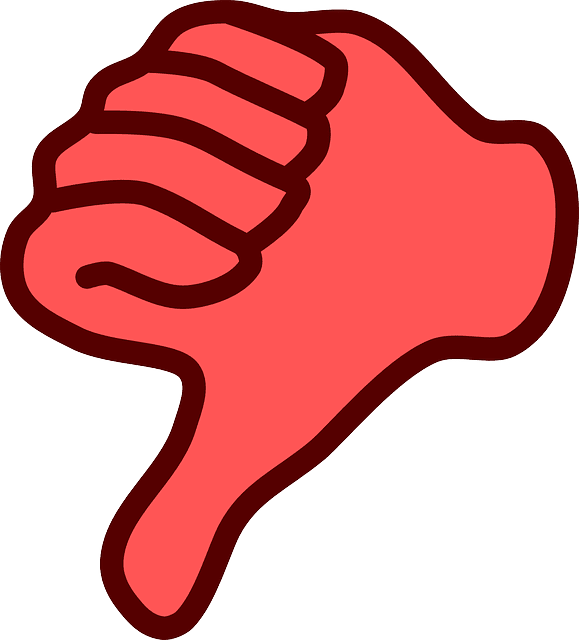 It is not the company itself, but the MLM system that for many reasons I became to dislike many years ago. However, there are a few points that you should be aware of if you decide to join Jeunesse Global, or if you are already a distributor, and they are …
Their Group Volume Requirement is rather on the high which means that your team needs to reach a minimum monthly sales volume in order to enable you to deserve team commissions. If not, you will not qualify for your residual income.
The cost of their products can be prohibitively expensive for many people considering that you can find similar products on the market that are said to be as good if not better for a fraction of Jeunesse Global's prices.
There are many complaints about their customer service, the product itself and the prices. The Better Business Bureau (BBB) has quite a collection of negative report about Jeunesse Global. Complaints from customers who have received counterfeit products from some distributors, or late deliveries.
One thing that is not talked about openly is that the Jeunesse line falls under the cosmetics category, therefore doesn't need to carry an FDA approval to be marketed.
And not to forget that over the decade of them being operating, the company has been the subject of a number of lawsuits for various reasons, one being a class action pointing at Jeunesse Global for misrepresenting their business opportunity.
Is Jeunesse Global is a Pyramid Scheme – a Scam?
---
Definitely not. Jeunesse Global is a legit business opportunity but it remains a Multilevel Marketing business model which is dropping fast in popularity due to the fact that it is borderline with the pyramid scheme model which is totally illegal.
Like all MLMs, Jeunesse Global, Amway, Tupperware, Avon, and hundreds more, there is no secret, the only people who are making the money are those who joined these companies very early on, but all those joining later are basically working for those at the top.
So, what can you do to make a living from home?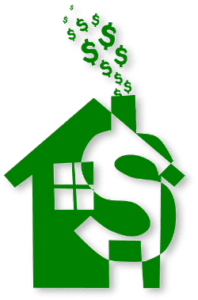 For me, there is only one way that suited me perfectly from the very start of my marketing career, and it is definitely not any of the many companies operating on the Multilevel Marketing business model, like Jeunesse Global, Amway, Avon, etc., but Affiliate Marketing!
So, if you are already a distributor in any of the many MLMs companies out there, no matter how great they seem to be, or if you are about to make the decision to join, do yourself a favor, read what's coming, it won't take you long but it will certainly save you a lot of your time and money for the years to come …
What is Affiliate Marketing and How to Get Started as a Beginner …
During my 20 years of online marketing, I have written countless articles on Affiliate Marketing. I have trained and mentored hundreds of people of all walks of life, of all levels of education (myself, I left school at age 9), and all those that followed my guidance have become very successful businesswomen and men.
So if you wish to become one of them, I will be happy to show you where to begin in Affiliate Marketing, where the complete beginner has exactly the same opportunity to succeed as anyone else who has already some experience with it.
So, if you are ready to give it a try, here is where you should start …

There you will see that you too can succeed in Affiliate Marketing; and that there has never been a better time for you to get started.
Thank for reading "Is Jeunesse Global a Pyramid Scheme?" Review …
---
I hope that you enjoyed going through this review and that it has clarified you mind about Jeunesse Global being a pyramid scheme or not. Hopefully, you will follow my advise and take this opportunity to learn more about Affiliate Marketing.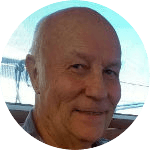 If you are looking for an honest way to make a living online, and to start for free, just like I have been doing for years, I recommend that you first learn more about Affiliate Marketing, it will cost you nothing. 
You can even start at your own pace if you don't have much time to spare. All you have to do is join my FREE Internet Marketing Training by clicking on the banner below …