How to Increase Your Website's Traffic – Go Free or Paid?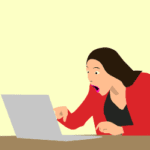 How to increase your website's traffic? It is most likely the question you were asking yourself that got you to land on this page. Well guess what? You could not have landed in a better place!
In this tutorial I will show where to increase your website's traffic for free; as well as where you can spend a very minimal amount of money to get yourself some serious visitors to your website, blog, affiliate links, capture page, etc. So stay tuned and read this article to the end, okay?
Oh, and by the way, it took me a lot of time to research and compile this tutorial so, can I ask you to do me a little favor? Yes? Okay then, could you just log on to your Twitter account and click on the bar below? By doing that my article will be shared with your followers. That's all you need to do, nothing to copy and paste, just click …
How to Increase Your Website's Traffic – Go Free or Paid? #websitetraffic #websitetrafficgenerator RT please!
Click To Tweet
Thanks for doing that. And if you have several Twitter accounts, you can repeat the operation after login on each one of them in turn. That would excellent! Thanks so much.
So now, let's get started with …
How to Increase Your Website's Traffic?
---
Traffic is the lifeline of any online business. It brings leads, opportunities, and, most importantly, helps sell your products or services.
Not all traffic, however, is useful. Most traffics are a waste of both time and money. Such traffics is bad traffic. Bad traffic will only succeed in maxing out your bandwidth without leading to sales or conversion.
Most times, you'll be better off with little or no traffic at all than getting traffic that does not convert; but still cost you precious time and resources.
This is why it doesn't make much sense to drive traffic from just about any source to your website; or even using a traffic bot for your website campaign.
After all, the goal of any business is to turn their visitors into loyal fans, buyers, or audience. If a traffic source cannot help you achieve one of your goals, then such traffic source is as good as nothing.
It doesn't matter if you can gain millions of impressions on your website analytics. What matters more is the conversion rates. That's why I am going to show you some of the best ways to drive targeted traffic to your website.
Ironically, you can find and drive unlimited targeted traffic to your site with minimal efforts and financial outlay too. 
All you have to do is to find the right channel and stick with it. As such, in this simple guide on how to drive targeted traffic to your website, I will be showing you some of the best mediums to drive traffic to your site.
But First Off, What Is Targeted Traffic?
---
Targeted traffic is traffic that has a specific aim. We all know that traffic on the internet means visitors to a particular website. 
As such, when we talk about targeted traffic, we are talking about getting visitors that will visit your website with an intention. This could be an intention to try out your products, buy them, or even see what you are offering. 
The difference between targeted and ordinary traffic is that targeted traffic visits your site because they are in need of something and searching for ways to meet these needs.
If your product or service can meet their needs then, they will be more likely to pull out their credit cards … and make a purchase or opt into your mailing list.
So how can you drive such traffic to your website?
First we are going to see how you can get your traffic for free. Then I will show you where is the best place to get your highly targeted traffic.
How to Drive Targeted Traffic to Your Website for Free …
---
Quora 
Quora is one of the most popular questions and answer forum on the internet. Also, Quora provides an avenue for anyone to ask or answer any questions with the opportunity to link to other resources that might give a more in-depth explanation for the question being answered. 
With Quora receiving more than 100 million views per month, it can quickly become one of the most significant free sources of targeted traffic to your website.
When it comes to driving targeted traffic from Quora to your website, you will need to search through the forum; find questions you can provide expert answers on, and give these answers.
If you have helpful resources on your website that you believe can further help the Quora community, then feel free to add a link to it.
Aside from the ability of Quora to generate thousands of targeted traffic to your website for free, you can use it to build your brand.
Quora is a community; and you can easily get noticed by other users if you provide consistent answers to specific niche questions. This can help you become an expert and bring more significant exposure to your business.
Social media
Social media is where the crowd is nowadays. To get them to visit your website, you'll need to follow them there and invite them over.
Fortunately, it's quite easy to get on some of the most popular social media. And chances are you are already on either Facebook, Twitter, Instagram, Pinterest, or all four.
Driving targeted traffic from social media goes beyond sharing your content or making a scheduled share. To get the most out of these social media for your website, you'll need to build a loyal fanbase or followership.
Building follower-ship is essential !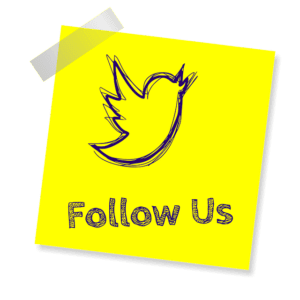 With a large fan-base, you can be guaranteed your content will be shared, again and again. Thus reaching a wider audience and even those not previously following you.
One of the best ways to build a loyal fan base on Facebook is to join groups. Groups are people with a common interest. There's now almost a group on Facebook for any and everything. You can join these groups, answer the questions that you can. And if you have additional resources on your website, you can link out to them.
Also, you may want to include social media sharing tools on your blog; like the one you can on the left of any pages of this blog.
There are tools also which can help you automatically generate click to tweet segments from your post.
You can include one of those, and when a user likes a particular sentence, they can easily tweet it out to their followers with a link to your post.
Hashtags tend to show new posts to people following the hashtags. Almost all the social media platforms use this feature nowadays; and you can make use of it to find new visitors to your website.
Since people can usually search for content using hashtags, you can include them in your posts on social media; so they can reach people who are not even following you but are following the hashtags.
Search Engine Optimization
Search engine optimization (SEO) is a technique of developing contents that are search engine friendly.
When contents are optimized for search engines, they tend to rank higher on search engine results pages; and receive higher click through rates from searchers.
Most users barely go beyond the first pages of google search result pages. As such, pages that rank on the number one page tend to get more views than those on the second, third, and so on pages.
Since Google receives more than 64,000 searches per second daily, it'll make perfect sense to optimize your content and website for google to display them on its search result pages.
When it comes to optimizing content for search engines, one of the most important rules to follow is to create excellent and unique content.
Google wants to give the best results to users and hates duplicate contents. To get to the top, you'll need to create content that is informative and can help searchers solve their problems.
When creating this content, you'll need to utilize keywords. Keywords are the likely phrases searchers are going to use on google search bars when they are looking for your content.
There are many free tools out there that can help find these keywords from previous searches for free. Google keyword planner is one of the best free options out there.
Free might not be so free …
However, I am a great believer in "you get what you pay for", so if you are serious about ranking your blog or website high in the searches, a good keyword research tool is a must have. It doesn't have to be expensive and my favorite is Jaaxy which you can test for free.
After making use of these keywords in your content, you'll need to come up with a suitable title. A good title attracts clicks from searches. One of the best ways to come up with an optimized title for your content is to make use of the keyword with and actionable call-to-action.
There are numerous other practices you can use to optimize your content for search engines. This includes optimizing your page to load faster, responsive on mobile devices, and taking care of bugs on your websites.
SEO is one of the most important free sources of traffic you can build for your website. It'll often take time to grow and to start seeing viable results, but if done properly, you may never have to worry about low traffic again.
I have written extensively all through this blog about building your own profitable website or blog, and how to optimize it for the search engines, and how to monetize it. If you click on the tabs at the top and scratch around, you will most likely find what you are looking for.
I have also compiled a complete Internet Marketing course which you can have for free by clicking on the following link: Free Internet Marketing Course!
Guest posting
Guest posting involves creating and publishing content on other popular blogs. When you guest post, you are introducing yourself to a new set of audience.
As such, when you are creating content to post on other websites, you may want to make sure such contents are fantastic and accurate.
Aside from making sure your content gets published eventually by the website owners, creating good content as a guest will ensure you get noticed by the website fan-base, and you may get yourself a new set of followers from the website.
Most websites will even allow you to link to your site either within your post or in your author bio. This link can help bring new visitors who may want to know more about you.
If you are good at writing content, I welcome Guest Bloggers. You can submit your work to be published on this website by clicking on the tab at the top which reads "Write for Us".
If you are finding it incredibly difficult to find a reputable website in your niche to guest post for, you may want to consider sticking with Medium for the time being.
Medium is a popular content publishing platform that accepts high-quality content from just about any publisher. Since it gets tons of free traffic from Google, you can also tap into its traffic for your website by publishing content regularly on the platform.
Medium is also a sort of community and can quickly help you get noticed and increase your brand visibility when you demonstrate expertise in tackling issues related to your business niche.
Sharing slides on SlideShare
SlideShare is one of the most overlooked and less talked about free sources of targeted traffic any website owner can tap into.
On SlideShare, you can create slides on any topic and share these slides on the platform. The real deal comes from embedding links to your website within the slides.
By including links within your slides, just about anyone who reads through your slides on the platform becomes a potential visitor to your website.
Web push notifications
Web push notifications are one of the latest web revolutions that's bound to increase your website views.
With web push notifications, you can easily get your readers to turn on notifications for your blog on their browsers. By turning on this notification, they will be alerted immediately when you publish new content on your website.
Traffic is the lifeline of your online business. Finding a great source of free traffic can help you grow your business and give you the confidence that you need to publish new content. The above are some of the best ways to drive targeted traffic to your website for free.
However, doing all of the above is quite time consuming, and on there own, even if you practice each and everyone of them on a regular basis, it is not going to increase your website's traffic sufficiently for it to become profitable.
Where To Buy Your High Quality Traffic?
---
What you need is a lot of highly targeted traffic from a reputable source. There are places where you can buy such traffic and the cost is very reasonable if you know where to get it.
In a previous article I have reviewed a few sources where you can be guaranteed to have total satisfaction. I know, because I am using some of them to get all the traffic I need for my websites and blogs. So, if you want to give it a try …
So now you know how to increase your website's traffic …
---
I hope that you enjoyed reading this tutorial and that it will help you to increase your website's traffic

If you are looking for an honest way to make a living online, and to start for free, just like I have been doing for years, I recommend that you first learn more about Affiliate Marketing, it will cost you nothing. 
You can even start at your own pace if you don't have much time to spare. All you have to do is join my FREE Internet Marketing Training by clicking on the banner below …

Here are some excellent material I have selected especially for you ⬎