The ClickBank Pirate Review – Scam or Legit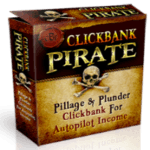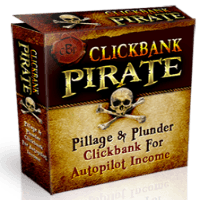 The ClickBank Pirate Review is another of my honest reviews carefully done on online money making opportunities. It is part of my mission to combat scams.
My goal with this website is to help make the Internet as safe place to meet. The more we are to expose scams and frauds, the better it will become to browse the net.
At the same time, legit programs and businesses will enjoy the exposure they deserve. So, thanks for visiting and I hope that you will find here the answer to your question …
Is ClickBank Pirate a scam, or is it legit?
Important Notice!: I have just been informed that ClickBank Pirate doesn't exist anymore. Indeed, after 10 years of scamming very successfully, the program has been put offline "by its creators" on the 24th of July, 2019.

Note by John at Easy to Retire – October 1st, 2019
You might like to share this great news with your Twitter followers, to do that, login to your Twitter account and click on the bar below and that's it …
? ClickBank Pirate is NO MORE - Click HERE to Find Out More About This 10 Years Old SCAM ! ...
Click To Tweet
Obviously, you might not be interested in knowing more about how this scam operated but could be more interested in finding out about a 100% legit money making opportunity that has been around for nearly 15 years without any problems, and still going stronger than ever. If yes, then check on …


As my regular readers already know, when investigating a business, a program or a service, I take days, weeks and even months to do my research. I interview people who are already members. Most of the time I join at the highest level of membership, or buy the product to use it myself.
I do my best to contact the creators to make sure that …
they really exist, and
that they are genuinely helpful and honest.
Then, I go through the comments of as many forums and websites as possible. It is only then that I put all this together to prepare my review.
As for ClickBank Pirate, aka CB Pirate, you couldn't get a more accurate review as I am an existing member of this money making opportunity. Yes, you read it correctly, I have been scammed myself. You will find out below how and why I joined ClickBank Pirate at the end of 2013. And how I fell in the trap and locked myself in for life.
Although, you will come across affiliate links to join ClickBank Pirate throughout this review, they are there only to help make this report clearer to understand. So, if you do join ClickBank Pirate, you are doing so at your own risk. That said …
What is ClickBank Pirate, or CB Pirate?
---
ClickBank Pirate or CB Pirate as we also know it, is a website that basically claims that they will be teaching you how to make a lot of money online. In reality what they do is teach you how to promote their own products using a number of banners, pre-written emails for your mailing list, and pre-written contents for your website or blog.
The "training" consists of a number of recorded webinars teaching you how to create some one-page websites to promote their own products. The problem is that you will never have any traffic to these websites. Why? Because, as you may know, a one-page website or blog has very little chances of ranking well on Google and other search engines.
So, what it means is that they teach you how to promote their own products in the worse un-organic way.
Therefore, if you can't get traffic to your websites and earn some affiliate income, what is remaining for you to do? … you've got it: SPAM !
Spam your mailing list, spam on social platforms, spam in any way you can!
By the way, do you really want to waste your time going through all that? Or would you prefer to go straight and …

Okay, still here? Let's get on with it then …
The ClickBank Pirate review – Scam or Legit?
---
Product Name: ClickBank Pirate (also known as CB Pirate)
My Overall Evaluation: 2 ★★ out of ★★★★★ – AVOID
Cost: $67 + $37 a month + loads of up-sells
Creator: David Blaze
Management: Soren Jordansen and Cindy Battye
Registered in Las Vegas, Nevada, USA
Training: 3.0 / 5.0 webinars
Support: 0.5 / 5.0
Website Builder: Many tools available
WordPress Hosting: yes
Success Stories: 0.0 / 5.0 (a few but most likely to be fake to me)
RealDealAffiliate.com Rating: 0.0 / 5.0
Let's get into it in details
---
The ClickBank Pirate is widely advertised as a "turnkey affiliate marketing opportunity". The ClickBank Pirate membership includes WordPress websites that are pre-loaded with tools for you to use to help promote ClickBank Pirate.
You may know that WordPress is an excellent, easy to use website and blogging platform. I use it myself as well and I can create stunning website in minutes, literally minutes.
It does include hosting for your website. Also, free capture pages to encourage your visitors to leave their names and email address. Virtually everything that you should need to make "a lot" of money selling ClickBank Pirate is in your kit.
Obviously, ClickBank Pirate is a product that is sold on the ClickBank platform, which we know is a very respectable marketplace for affiliate digital products. It has an excellent refund policy, so it is 100% safe to try ClickBank Pirate for a complete 60 days!
What is in the ClickBank Pirate affiliate package?
---
A pre-loaded WordPress website
Video tutorials (recorded webinars)
Reports and newsletters branded with your affiliate link to dish out to your readers
PLR material ( private label rights) or pre-written computer generated articles
Banners branded with your affiliate link
Images that you can freely use on your website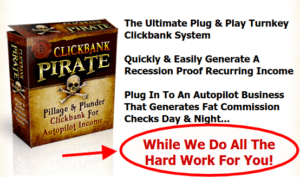 Now, let's see how that works
The ClickBank Pirate affiliate program was created with one and only one goal in mind … to procure the affiliate with the necessary tools and to show them how to easily promote and sell ClickBank Pirate.
The system is very simple: You are provided with a pre-loaded website with quite a few tools which link to your ClickBank Pirate's affiliate home page where supposedly the sale for their "opportunity in a box" will go through.
Your task in this project is to capture the traffic from your website and to direct it to the ClickBank Pirate's main website.
Couldn't be more straightforward right?  Theoretically, this "turnkey" money making opportunity looks like a no-brainer. But, in reality …
ClickBank Pirate teaches marketing techniques that are totally out of date. Yes, in their time these techniques were more or less effective but have now lost a lot of their effectiveness, and would need to be reviewed.
Personally, I have been making money online since 2001, therefore, I know when it is a great opportunity, and such situation would never happen with the #1 money making opportunity I am honestly recommending. You can read all about it here ~~> My #1 Money Making Opportunity!
How did I fall in the trap and got myself locked in for life?
---
Like most, I joined ClickBank Pirate following an offer to join and try the whole system for 30 days for about $5.00, then if I do not cancel within that trial period, I would pay one off $67, plus $37 per month thereafter.
I found it a bit expensive, but I had 30 days to decide, and it was the 1st of January, and as we do at the start of each year, I wrote done a goal that by the end the 2014, I would be making a lot of money with this opportunity, as I was very much impressed with what I was seeing.
I followed the training and embarked in a major marketing campaign. As always, when I start with a money making program, I put in all my soul and decide later if it is good or not. So, that's what I did.
Then, mid-way into my 30 day trial, started to pour in up-sells. Including a very attractive one: If I would like to change my membership from monthly to a lifetime it could be done for "ONLY" $265!
A quick calculation showed me that in less than 8 months, it would become free to me. By experience, I know perfectly well that, just about any business requires at least a year to become profitable. So, if I were to become profitable, and not paying anymore fees, it would be the deal of the year, right?
So, I went for it …
---
After a few months I couldn't understand why I was getting so much traffic and was not making any sales, I became suspicious that something wasn't working correctly. I subscribed a few "fake" members under me, but somehow, they would not show in my down-line. As a result, I would receive the automatic followup emails and offers. I upgraded one of them to the 30 day trial, but was never credited for that upgrade.
So, if I wasn't receiving my commissions, who was? And worse, how many sales have I already made and never got paid for?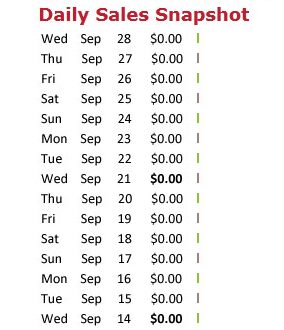 That's when I became seriously suspicious and opened a support ticket and got a response from Cindy Battye saying that David would look into it as soon as possible.
Weeks went by and no response, so I wrote again, and again, and again. Response: "Dave promisses to look into the issue soon",  "this weekend", "he doesn't see any problem, all is working normally", etc. I had to stop all paid advertisements then, till this problem was resolved.
Then, about 10 months later, Cindy suggested that I should close my account as they could not find anything wrong, and they would give me a new affiliate link. Which meant that whichever sales I had done so far would be definitely lost. Plus all the money I spent on advertising was wasted. I then requested a full refund and that we call it quit.
The reply was that the 60 day trial period was long time over, so that was not possible. I opened a claim at ClickBank, but of course the reply was the same.
So, I had no choice but to continue, but this time with much less faith and energy.
That said, although the system is out of date, I still believe that the ClickBank Pirate opportunity could be a good stream of income, provided the affiliate link works as it should. The question is, whether this happened only once, and to me; or is it done on purpose to a number of affiliates? You can be the judge if you wish.
So, to conclude …
---
Is ClickBank Pirate, or CB Pirate a Scam?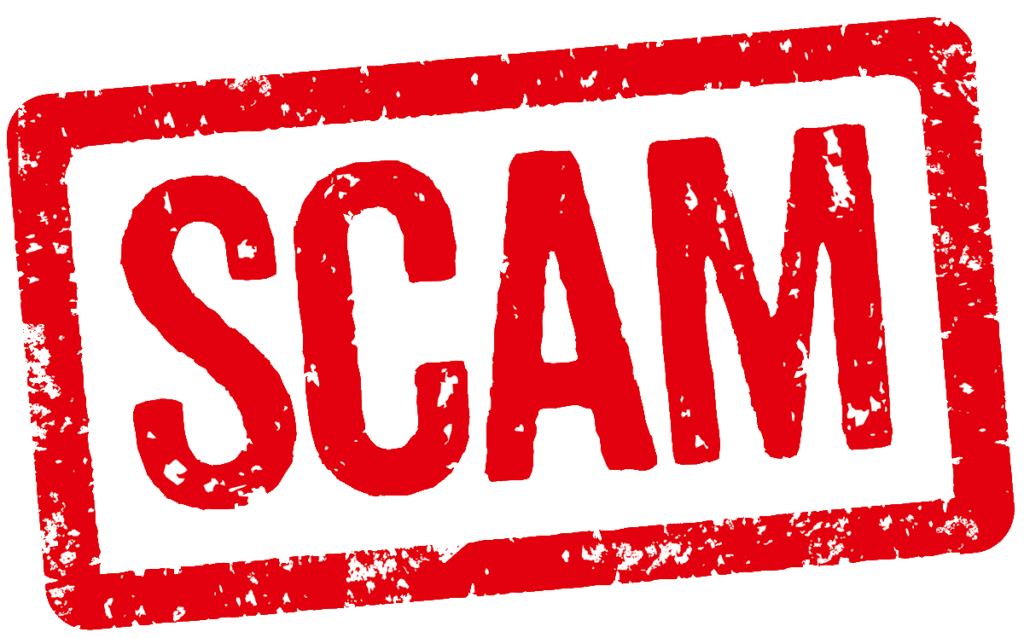 Knowing what I know now, it is definitely a SCAM! Although I never had any direct contact with David Blaze nor Soren Jordansen, I was only in contact with Cindy Battye a lot during the problem I had. She was very helpful and extremely patient.
Is it worth a try? Absolutely NOT!
Should you invest your time and money in the ClickBank Pirate program?
To be honest with you, after my experience with it, I personally wouldn't. If I were on the market for a money making opportunity long term, and had a choice, I would definitely go for my #1 Recommended Money Making Opportunity!
With it, you can start for free, and you can earn as you earn. Later, you can decide if you want to make it your full time income stream and upgrade to a Premium Member.
The training is 100% free! It contains hundreds of comprehensive lessons. It is designed with the newbie as well as the advanced internet marketer, and even the super affiliate marketer in mind.
There are weekly live webinars (really live), which are recorded to cater for those of a different time zone, who cannot attend the live sessions. They can always watch the recordings on their own time and as often as they want.
At Wealthy Affiliate, even the free membership contains 2 free domain names and hosting, a large number of WordPress themes, etc.. The member's back office is complete with reports and charts to help you track your progress, and improve on it.
And, one thing that I should mention, is that if you decide to join Wealthy Affiliate, I will be available 24/7 to help you. Plus, you will have access to my private and FREE coaching.
So, what are you waiting for? You now know enough and want to start your free account immediately? No problem, it only takes a few minutes. Just click on the button below and …

Thanks for reading my ClickBank Pirate scam review …
---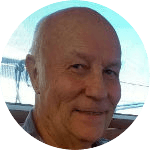 I hope that you enjoyed reading the ClickBank Pirate review. If you have any other information in this particular field, my readers and myself would like to hear from you. And, should you have any problems, please make use of the comments box below. I will respond typically within 24 to 48 hours. If you enjoyed reading this article please share it socially and post your appreciation in the comments area below, I will highly appreciate it!
I am a Premium Member at Wealthy Affiliate, where I learned how to share my passions and successes. You are most welcome to join my team and learn how to become successful in business and retire early. I will personally mentor you for FREE. It is 100% FREE to join, learn and earn! Click the button below and …
Easy to Retire – Copyright © since 2017 to date!