How to Avoid the Work from Home Scams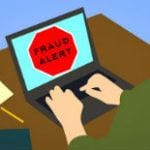 Work from home scams exist because we all have this dream of being able to earn thousands of dollars by working from home, but how to avoid being victim of these scams and online dream sellers that have no scruples whatsoever?
Who has not been scammed? We have all been scammed off our hard earned money, one time or another, especially at the very beginning of our online career, and not only then!
I started my Internet marketing career back in 2001 when I had no job and was heavily in debt. I had no choice then but to dive in. Of course, I became the target of these con artists very quickly.
However, in those days, scam propositions were not as rampant as it is today. Scammers have now become very clever and can very easily hook the newcomers to Internet marketing (commonly called newbies).
Having fell into many traps and having been scammed more times that I can remember, I finally succeeded in becoming financially independent around 2005. That is to say, after having paid off all my debts and becoming the proud owner of several very lucrative online businesses. One of which I would like to introduce you to here below …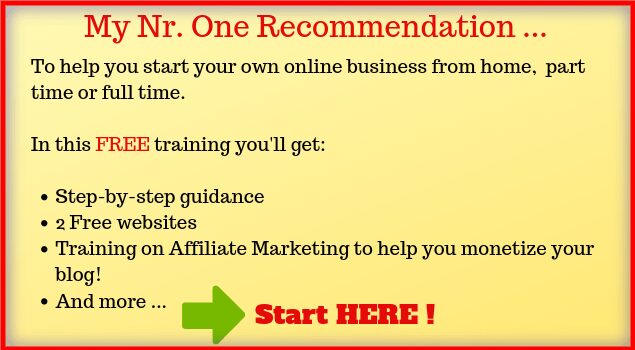 So, this article is intended to help all those, newbies or not, who wish to find the right work from home business without being scammed.
By the way, before we start, you might like to share this article with your Twitter followers. To do that, all you have to do is to click on the block below …
How to Avoid Work from Home Scams and Become Financially Free?
Click To Tweet
Thanks for doing that! So, let's get on with it …
How to avoid work from home scams …
In fact, managing your time freely; being able to take care of your home and family; being your own boss and making enough money to do as you please would be ideal.
I do not think I'm wrong in saying that 99% of the population would sign up for this kind of lifestyle.
This dream can come true, there are thousands of opportunities to work from home. But some dishonest people also realized that there is money for them to earn while exploiting your dream. Getting you to believe that there is a secret recipe out there and that they have the key to it.
 Have you ever come across some advertisements that read something like … "Earn $5,000 fast while working from the comfort of your own home!"? If you have not yet seen such advert, then you might be very new to the Internet, so welcome aboard. But as you get along, if you see one like that, let me tell right now … This is a trap! Yes, a SCAM!
How do I know that? …
---
If you think of it, if it was an honest money making offer, everyone on this planet would be rich already; and no-one would have to work anymore. I know, dreams do come true, but let's be reasonable, okay?
Here are three common types of scams. With a quick summary of how they work, which will allow you to differentiate between legit and scam ads.
To see a number of scam programs that I have already reviewed, click on the tab "Avoid" at the top of this page. I am regularly scrutinizing job offers, money making opportunities, products and services, etc. that look suspicious to me at first sight, in order to help my readers with benefiting from my years of Internet Marketing experience.
So, here we are …
---
Summary:
1 – Envelope stuffing
2 – The manufacture of handicrafts
3 – Payment chains
1 – Avoid the envelope stuffing work at home scams
---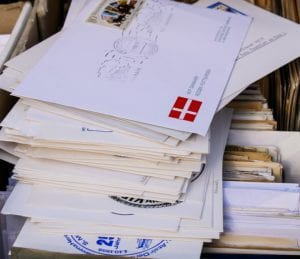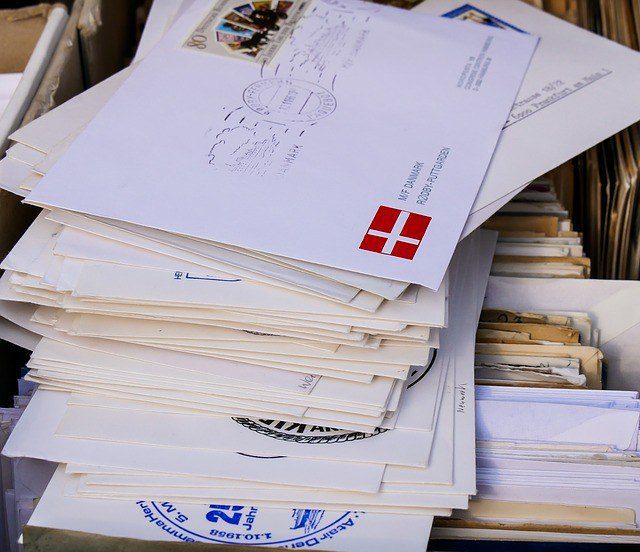 Basically it works like this: You are receiving an email offering a work from home opportunity which consists in receiving parcels and to forward them to people of which they will provide you with the names and addresses.
Okay, nothing wrong with that, an easy job, as long as you receive payment for doing it.
But beware, this is a scam that will make you an accomplice in receiving and stealing!
Indeed, you don't know the inside of this mechanism, what's going on behind the scene!
The system works like that:
There are some unscrupulous people out there who spend their time ordering valuable products (clothes; shoes; handbags; jewellery; watches; etc.) from the Internet and paying with stolen credit or debit cards, and have the parcels delivered to your address. Then, they ask you to forward the parcel to someone, usually living in a foreign country.
Or, sometimes, they contact you to tell you that you must have received a parcel that was addressed to you by mistake. And would you be kind enough to send it to the right address. A payment largely covering your expenses to do that, and for the trouble is on its way.
There is also a variant to scam, by which I have been a victim a few years ago (which seems to still work very well). You receive in the post a check for a very large amount, like $10,000, or $20,000, or even more. Sometimes it is like 3 separate smaller cheques.
Wow! But now what? …
You then receive an email from a person telling you that you have received these cheques by mistake, their secretary was supposed to send you a cheque for $1,000 and not $10,000 (stupid girl!), because your name was drawn in a raffle and you were the lucky winner of the third prize, and not the first prize.
But since the amount was an error, if you could just deposit the check to your bank account and urgently make a bank transfer of half of it, keeping the difference for the trouble it caused you.
Of course, you go to your bank and deposit the check to your account and while you are there, make the wire transfer for the refund, and great, a quick and easy profit of a few thousand dollars in your pocket.
Yes, but, a few days later, your bank manager informs you that the check you deposited has "bounced"! It was a stolen or counterfeit check. So, not only you have lost a few thousand dollars, never to be seen again, but it flags you immediately as an accomplice in a money laundering scheme!
2 – The manufacture of handicrafts
---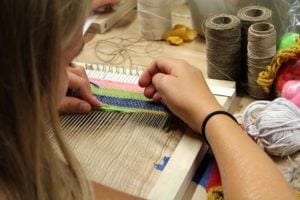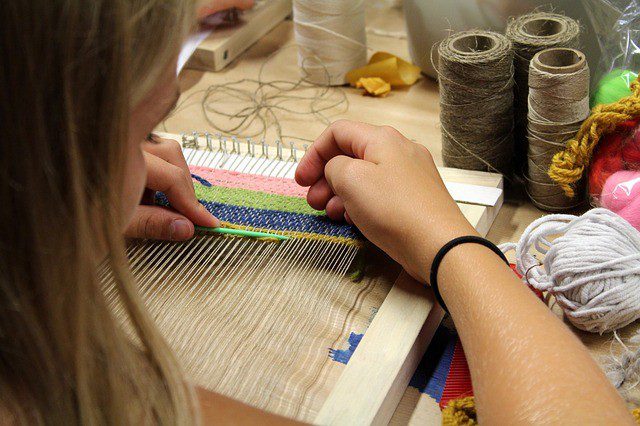 You may have already received advertisements proposing to make handicrafts (jewels, vases) for a foreign company, which remunerates you by the number if pieces you produce.
Thereafter you are to pay an entry fee. Once done, you will receive a list of items that you have to create but with not enough details for you to get on with, or unrealizable items.
So of course, you are unable to create these handicrafts and despite your many requests for more details and claims for a refund, everything has become quite.
Before you get yourself into such a scam, there are two clues that should get your attention:
If you live in the US, Canada or Europe, a company located in a foreign country like China, India, Nigeria, etc., will never go through your country to make handicrafts given the price of labor in theirs which might be half or even less,
You must never pay an entrance fee to work from home.
3 – Payment chains
---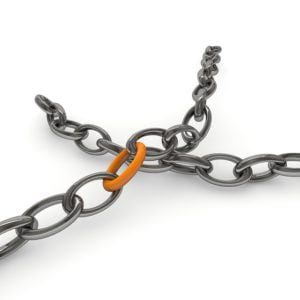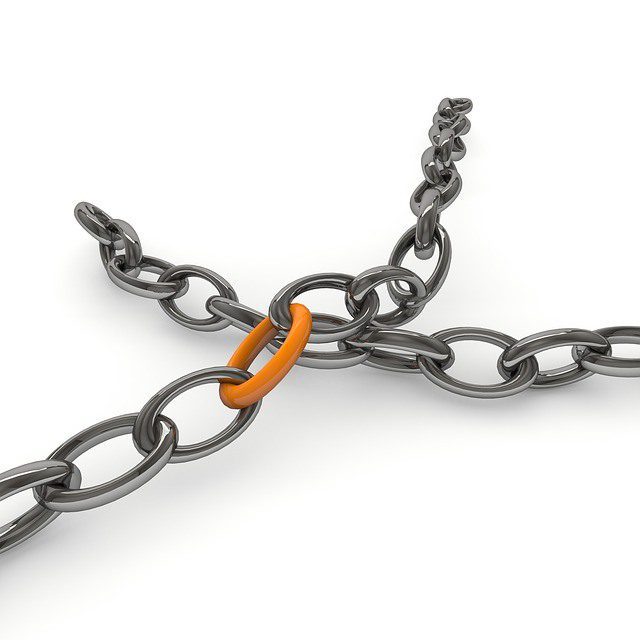 This scam is also known as "chain letter" or "Nigerian chain letter".
A very common and cleverly developed scam in which many people participate without even knowing that they are outlaws.
It works like this: You receive an email or land on a website which explains that by investing $10 in the system (or more) you will earn $100 the following week and without doing anything more than to send your $10 to the chap at the top of the list and putting your name at the bottom.
This scam used to exist already before the Internet was accessible to everyone, so it was done by snail mail. Now, with the Internet, it is much easier and quicker to get on with it, but the principle is the same.
The following week, you receive a message telling you that if you do not withdraw your $100, but you leave it in the system, you will earn $1000 the following week, etc.
This scam is basically a pyramid scheme, only the person at the top of the pyramid gets rich. There is a definite chance that you will lose your starting investment forever.
Participating in such a scheme will make you an accomplice to it and may get you into trouble!
So, that said, avoid getting scammed and put yourself into trouble with the authorities, while someone is raking the money. If you do want to avoid these work from home scams, rather you have a look at my …
And if you want to learn more about this number one recommendation, here are a couple articles I have written that should interest you …
Okay folks, that's all for this article. I hope that it will help you avoid some of these dreadful work from home scams, but if you do receive an attractive money making opportunity offer and you are not too sure about its legitimacy, just pass it by me and I will be more than happy to review it for you, okay?
This is John signing off for now!
---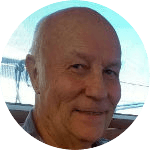 If you have any questions or ideas regarding Affiliate Marketing, or even if you know of a better way to make money from home, please do not hesitate to share your skepticism or experience with us in the comments' space below. You will always have reply! ?
And again, if you wish to know more about my #1 recommendation, take a minute to read ~~> Easy Retirement Income!