Is Affiliate Marketing the Best Way to Make Extra Money from Home?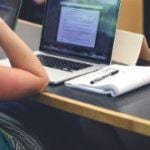 To make some extra money with affiliate marketing, from home, is definitely possible!
Making money online is a great way to make a living. For starters, you will just need a laptop and an internet connection.
If you want to make money online, affiliate marketing is one of the best ways to get started. However, before you make it your main source of income, expect to have affiliate commissions equal to your current income.
So, you can start during your spare time and steadily grow your income. Of course, if you are not working a a job at the moment, because you have been made redundant, you are a stay at home mom, a disabled person, retired, etc. you have all the time to get started. If I may say, you have an advantage over the working people.
So, whatever your situation is, and you are here because you need to find a way to make some extra income from home, or full time if you have no income at all, in this article I will show you several ways to make some money.
You might not wish to go through this complete guide in one bite, but prefer to go straight to the point at your leisure, so I suggest that you sign up for my Internet Marketing course which you can receive directly into your email box, one lesson at the time every couple of days. For that, click on the banner below and reserve your course. It is FREE …

Done it? Great! Now let's see …
How you can make some extra money from home with affiliate marketing?
I have been earning a full time income with affiliate marketing for years now, and there are a few things that I learned to my expense which I am putting forward right now so that you do not make the same mistakes …
Keep away from what seems to be too good to be true!
Programs that are affordable to sign up for and the first email you receive from them is offering upsells, get off and demand your refund.
There is no such thing as "making money on autopilot", or "we do the work and you make the money".
Joining several affiliate programs will get you that many sources of income. Not true at least for the beginner.
Any program that doesn't offer a complete training is not worth joining, unless you are already a professional affiliate marketer.
So, let's get on with making money with Affiliate Marketing …
Is affiliate marketing the best way to make extra money from home? Yes, definitely …
Is affiliate marketing the best way to make a full time income? Again, yes!
But there are ways to do it. It has to be learned properly. One cannot make a decent from home without have follow a proper training. And I don't mean to view a few YouTube videos. I mean a complete study course.
Affiliate marketing is a profession! You do not call yourself a professional builder if you have not been trained, right? You might be able to do a few little jobs here and there, and survive from it, but that's it.
Affiliate marketing is just the same. You do not want to work long extra hours to earn peanuts, when you could learn how to work less than at a 9 to 5 job and earn much more in time.
So, what should you do? …
My first recommendation is that you set aside a few hours a day (could be just one, two, or more, according to your schedule) to learn about it, and for that I highly recommend that you have a look at my …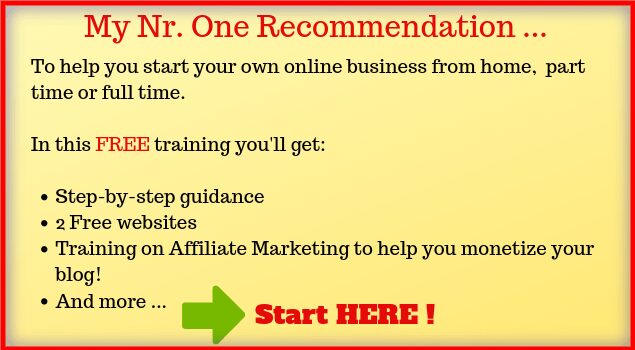 For a limited working time, the results will be slower, while if you are lucky to have more time to spend, you will speed up the process; but the important message here is to "start".
Again, if you have a job, even if you hate it, hate your boss, hate your schedule, do not quit yet. Be patient as you do not want to add financial stress to your learning schedule.
Continue working and collecting your salary, at least until you start to see a regular income coming from your new online business.
If you have no job, well you have no choice, right? So make use of all your free time to learn. But don't go mad and wear yourself out. You need to remain clear headed.
I won't lie to you, starting an affiliate business requires some time before it produces a proper income. Perhaps 6 months, a year? It depends on the time to can work at it and how fast you can assimilate what you are learning.
But the results can be magnificent!
Affiliate marketing results in a passive income. In other words, when you have a blog that works well, with content and traffic, you can earn money with as an affiliate even when you do not do anything concretely.
For example, on my travel blog, there are daily people who book hotels … even on days when I do not publish a new article. In other words, I do not need as a blogger to change my usual "routine" publication to make money.
I have also a health blog that earns me money on a daily basis, selling health and weight loss products.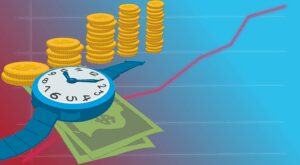 Basically, my monthly income averages $5,000 a month, and growing. And it only takes me 4 to 5 hours a day, 5 days a week to work at it.
This particular blog that you are on, is strictly intended to help my readers find their way into making money with affiliate marketing. Everything you read in each and every page, and see on the sidebar is meant to help you. So feel free to click on every links and banners you see, they are all there for your benefit, okay?
The main advantages of being an affiliate marketer are …
There is no specific financial investment to make;
There is no product or service to create;
It's simple to set up;
It can be used on a variety of topics and make it really relevant to its readers.
Affiliate marketing can quickly suggest that it is "effortless" … and this is precisely what the scammers are trying to make you believe.
The reality is that you do not make money with affiliate marketing without doing anything. There must be a time when you have to work.
Affiliate marketing can allow you to have a passive income …
But you must necessarily go through a phase of work:
Create content
Have a powerful blog to value this content;
Bring a community around this blog and learn about SEO, social networks, etc;
Study the products and services available for an affiliation and make a coherent choice with its editorial line.
As you publish affiliate links, you must also work …
Track performance to understand what works and what does not work
Do tests to determine the location or formatting of links that will maximize your revenue;
Constantly reflect on the relevance of your choices to your readers;
Communicate that some links are affiliated.
And when the money starts to come in, you still have to work …
Make sure to declare your income to the taxman or even customs when it comes from certain foreign countries;
Make assessments of your performance over time to follow your progress;
Look for new partners from time to time;
Continue to produce content to avoid resting on its laurels as the competition rarely sleeps.
In short, it is not by placing a few affiliate links here and there that you will build up a satisfactory income.
How to make the most of your affiliation?
Bloggers who earn money with affiliate marketing get very different results.
There are those who, despite significant traffic, can not reach the payment thresholds and painfully get $15 per month on Amazon for example.
And there are those who can easily make a real residual income. This is my case and it then makes it possible to value these incomes "in the real life", for example to negotiate a better rate on a mortgage, to finance some of my projects or to improve my daily life.
Here are some tips for making money with affiliate marketing …
Polish your blog
There is a lesson to remember for all those who already have a blog and wish to monetize it …
To earn money, it is necessary above all to take care of your blog. Pass on your passion, produce interesting and informative content, attract a well-targeted audience.
You will not sell just anything old stuff to anyone. By all means, do not take your readers for "milk cows" to whom you can recommend the first product that comes to mind, hoping to make money.
Your reader does not buy just to please you
Here is a personal past experience …
During Christmas period, on one of my blogs dedicated to promoting Amazon products, I used to put a call-to-action on my pages related to the series Game Of Thrones, telling people "If you like my articles, and plan to do your Christmas shopping on Amazon, please follow this link (my Amazon affiliate link), it will allow ME to earn a small commission".
It had absolutely no success!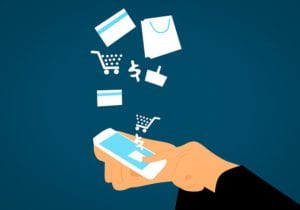 I changed this call-to-action for a phrase specifically referring to the interests of my readers: "Find all the DVDs, Blu-Ray and goodies Game Of Thrones on Amazon for YOU to enjoy and please your loved ones at Christmas". … my sales doubled overnight!
All this difference for a little change in a sentence. This became a good reminder for someone like me, who has been an affiliate marketer for more than 15 years …
Your reader does not buy for your beautiful eyes, he buys because it interests him. Sorry for you if you forget this.
Of course, there may be people who want to encourage you but they will do it much more willingly with a product that pleases them or meets their needs.
You need to understand the expectations of your readers!
Carefully choose your products
You have to choose an affiliate product that really works for you, which is consistent with your niche and what your readers are looking for.
For example, Google Analytics provide me with socio-demographic data about my visitors … and on my travel blog, I have a good part of my audience that enters the category "Luxury Travelers" and "Luxury Shoppers". In other words, travelers and consumers who appreciate luxury and high-end products.
I know that I can therefore evoke without problems hotels having a certain status because it is in tune with a significant part of the readership.
I have a simple policy: I recommend things that I have tested, that my loved ones have tested or are known in their field.
The sites I promote in affiliation are sites of which I am a client myself, or a member of (I reserve hotels on Booking.com, I have been an Amazon customer for more than 10 years and a member of Amazon Prime, etc.).
I am also a Premium Member at Wealthy Affiliate, where you can learn everything about making a part time or full time income from scratch, even if you do not have a clue of what Internet Marketing is.
If you wish to join my team and receive your free training, just click on the banner below …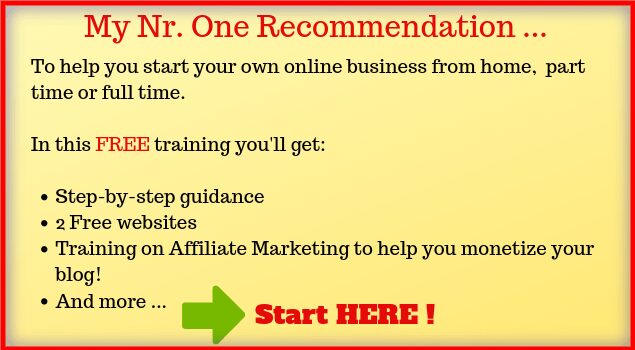 Choose a serious affiliate partner
There are clear risks involved when wanting to become an affiliate marketer. Not being paid is one, as there are so many scammers around … But there is an even bigger risk which is losing the trust of your readers.
Indeed, if you recommend an affiliate program that is totally lacking in seriousness and some of your readers have had a bad experience with it, you may have made some money with it … but at the cost of losing the trust of your audience!
Of course, incidents can happen. For example, if I recommend a hotel on Booking.com through my travel blog, and the person booking it may very well land on an evening where by sheer bad luck, there is a very noisy group staying in the hotel that evening. I cannot predict it. However, I know that the customer service is quality, can respond responsively to a claim and that is important!
Study the conditions of the program
All affiliate programs are not equal. Do not limit yourself to watching the amount of commissions they claim that you can make. Study very carefully the method of remuneration but also the probability of making sales.
Can you try the program for free? At least for a number of days? Be very careful of those programs that let you try it for 7 days free but require that you give out your credit card details.
First of all 7 days doesn't give you enough time to evaluate what you are getting yourself into. Secondly, a week flies out so quickly that you might forget to cancel before they start charging you.
For that reason, I would give preference to an affiliate program where you can join for free and remain to that level for as long as you wish. Which is the case with Wealthy Affiliate.
Does it have a proper training included? I mean, not just a few YouTube videos put together, but a complete training like at Wealthy Affiliate? See below …
You also need to think about the support system. Unfortunately, many of these get rich quick programs maintain having a 24 / 7 support system in place but it is only when you will have a problem that you will be faced with the reality.
So to conclude …
There are several things that you need to look out for before getting yourself into an affiliate program. For me, the 4 most important points are …
Is there a full on training?
Do they really provide a 24 / 7 support system?
Can you join for free and remain a free member forever?
Will there be upsells once you have joined?
That said, if you wish to join my team and receive your completely FREE training, just click on the banner below …
… and I'll see you on the other side to get you started!
Thanks for reading this far …
---

Are you ready to learn how to make some extra money from home with Affiliate Marketing?
Should you have any tips to share, we would like you to share them in the comments' box below.
Also, any questions are most welcome, using the comments' area as well. You most likely will receive a feedback within the next day or two.
And of course, if this article was useful to you, please make sure to share it socially, I will be very grateful!
Being a Premium Member at Wealthy Affiliate, I have become an expert in Affiliate Marketing. You are most welcome to become part of my team of highly successful netpreneurs. You too can become a successful business owner and live your laptop life like we do. I will be your one-on-one personal mentor for FREE. It is 100% FREE to join, learn and earn! Click the button below to …

⬐ Here are some great ideas that will make you extra money with affiliate marketing, from home ⬎