What Is Digital Marketing About? – The Complete Beginner's Guide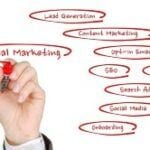 Digital Marketing (web marketing) refers to a set of tools, tactics and content used to communicate with customers or prospects on the Web.
Including many different communication channels (website, social networks, Google searches …). It allows you in particular to promote a business, generate leads or even retain customers …
In this guide, I will introduce you to quite a large number of these tools. Just about everyone of them I have used during my over 20 years long career. Many of them I am permanently using, on a daily basis.
You will most likely not use all of them simultaneously, but I recommend that you have a try at most of them in order to decide which ones you are most comfortable with.
Summary:
1 – Introduction to Digital Marketing
---
While we live in the digital age and have become accustomed to carrying out a considerable number of actions on the Internet (communication on social networks, online shopping / sales, administrative procedures, etc.), digital marketing continues to develop. New tools and techniques are being created every day; and their effectiveness continues to grow, compared to stagnant offline (traditional) marketing.
All these new communication methods are very varied and are mainly based on two approaches: outbound marketing and inbound marketing.
The first is to perform an action to get in touch with a prospect (also called push strategy). The second aims to create quality content for it to be an actor of the exchange and proactively approach you to your prospect or client (also called pull strategy).
Inbound marketing (often associated with digital marketing) requires a relatively large initial investment (time, content, SEO optimization, etc.). But it proves to be very profitable and efficient in the long term.
You can learn a lot more by registering to my free Internet Marketing course below …
2 – Who is Web Marketing for?
---
Digital marketing is so broad and varied that it can be exploited by any type of business, any niche. Regardless of its field of activity (B2B and B2C).
While talking to many of my readers and students, I noticed that many of them had trouble projecting themselves and understanding the inner workings of a successful web strategy. This is quite normal, given that digital marketing is constantly evolving, and that its supports are regularly changing.

In order to better understand its usefulness, it is first necessary to grasp on which supports it is based.
3 – What Web Media Are Used?
---
The effectiveness of Web Marketing rests on a multitude of platforms and Internet supports – of which the most common are:
3.1 – Website
Difficult to talk about online communication without mentioning the main medium in digital marketing – the website.
Its objectives can be multiple depending on its main target and the field of activity (branding, sales, leads …). However this will be the major asset of a company and the starting point of its digital communication strategy.
Of course, it is still possible to establish an action plan centered on a different medium.
3.2 – Blog
The blog aims to demonstrate your expertise in a specific area. Thanks to it, you will be able to express yourself on many subjects. It will improve your online visibility in the long term (SEO), by interlinking the subjects and thematic.
3.3 – Social Networks
Very useful for communicating with your prospects and customers and facilitating exchanges thoughts and ideas. Social networks require a lot of time but are invaluable assets!
Facebook, Twitter, Instagram, LinkedIn, Snapchat… they all have their specificities, and it will be necessary to adapt your approach according to the tool used.
3.4 – Mobile Application
Current trends show that smartphones generate more Internet connection today than PCs (desktop), and modern companies have understood this.
The mobile application is therefore an excellent support for creating or responding to an existing need; as well as for getting closer to its users on a daily basis.
3.5 – Content With High Added Value
In this relatively broad category, we can gather the supports such as videos, webinars, E-books, infographics, brochures and other elements developed by the brand.
The objective is simple: produce high-quality and unique content, in order to generate a maximum of online interactions (new backlinks, shares on social networks, mentions of major brands, etc.)
Having an effective, comprehensive and visually pleasing marketing support is an important first step.
Now let's find out how to use it to its full potential …
4 – What Tactics are Used?
---
In order to promote your web support, a multitude of options are available to you. Successful companies base their web strategy on these marketing approaches – let's discover them together:
4.1 – Content Marketing
A key asset of a successful Inbound Marketing strategy. This tactic is based on the creation of various content (articles, infographics, e-books) in order to generate traffic, attract new prospects and retain customers.
The strong point of content marketing lies in the diversity of the subjects covered; making it possible to target a large number of Internet users.
Learning how to properly organize the creation of your content will be very useful to achieve the desired results.
4.2 – Natural Referencing (SEO)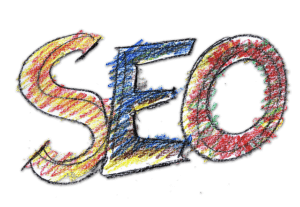 A huge and free source of traffic, SEO (Search Engine Optimization) is based on a set of techniques performed on or off the website (off-page) in order to improve its position in search engines.
When it is well mastered and accompanied by an effective content creation strategy, it can significantly increase the reach of a brand on the web and the traffic of a website.
4.3 – Paid Referencing (SEA)
While natural referencing requires considerable time before proving itself, SEA (Search Engine Advertising) is almost immediate.
It is based on a CPC (cost per click) bid principle billed to the advertiser when a user types in a keyword and clicks on the linked ad. The most used platform is Google Ads (formerly Adwords) – discover its advantages in the context of your communication.
4.4 – Social Media Marketing (SMO)
As we have seen, communicating via social networks allows companies to strengthen their customer relationships; to facilitate exchanges and interactions, while reaching new prospects thanks to sharing tools, hashtags, stories, social TV, etc.
It is also possible to set up advertising campaigns (native advertising) within the various platforms in order to extend the reach of publications.
4.5 – Affiliate Marketing
Based on a digital "word of mouth" principle, affiliate marketing consists of promoting a product or brand on the Web; in exchange for a commission for each sale and/or lead generated.

4.6 – Email Marketing
A strategy based on outbound marketing. Email Marketing enables brands to communicate with an established customer base and to promote various offers, content, important information or events.
This approach can be useful for building customer loyalty. But, it can also have the opposite effect when it is used excessively.
4.7 – Native Advertising
This advertising format, which is increasingly used on the web, is characterized by its advertisements whose appearance and ergonomics are similar to the site which publishes them.
Its objective is to promote content or commercial offers in a natural, non-intrusive way, and not to alter or deteriorate the user experience.
Native advertising is a type of advertising that matches the form and function of the platform upon which it appears. In many cases it functions like an advertorial, and manifests as a video, article or editorial. The word "native" refers to this coherence of the content with the other media that appear on the platform.

From Wikipedia, the free encyclopedia: https://en.wikipedia.org/wiki/Native_advertising
We find in particular native advertising on social networks (with the famous mention "sponsored link).
4.8 – Display Advertising
Unlike native advertising, display advertising aims to highlight an ad that is clearly identified across the web (website, blog, social networks, etc.), in particular via Google Ads.
Digital display advertising is graphic advertising on Internet websites, apps or social media through banners or other advertising formats made of text, images, flash, video, and audio. The main purpose of display advertising is to deliver general advertisements and brand messages to site visitors.

According to eMarketer, Facebook and Twitter will take 33 percent of display ad spending market share by 2017.Google's display campaigns reach 80 percent of global internet users. Desktop display advertising eclipsed search ad buying in 2014, with mobile ad spending overtaking display in 2015.

From Wikipedia, the free encyclopedia: https://en.wikipedia.org/wiki/Digital_display_advertising
4.9 – Re-targeting (re-maketing)
Based on the cookies system, re-targeting allows you to target a user who has visited a page of your website and to publish an ad to the same user during their next interactions on the web (site visits or blogs, reading a video, connection to social networks, mailbox …)
4.10 – Marketing Automation
This is the set of tools or software for automating repetitive marketing tasks, such as social media posts or sending emails.
4.11 – Mobile Marketing (m-marketing)
This marketing approach brings together all the means deployed to promote a business to users of mobile phones (smartphones). Very current and evolving (especially with the increase in voice searches on the web), it manifests itself in several ways: mobile applications, geo-localized push notifications, sms marketing …
4.12 – Public Relations & Influencer Marketing
Many brands use PR campaigns to improve their credibility. These aim to develop a company's e-reputation through articles or posts made by influential partners: bloggers, influencers and micro-influencers …
5 – What are the Advantages of Digital Marketing?
---
A successful digital marketing strategy will allow you to increase your online notoriety and acquire many prospects and customers. Let's discover its advantages together:
5.1 – Increase in Overall Traffic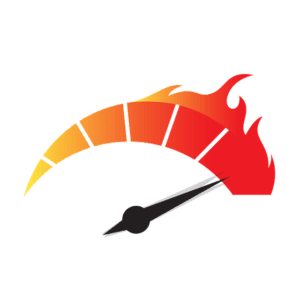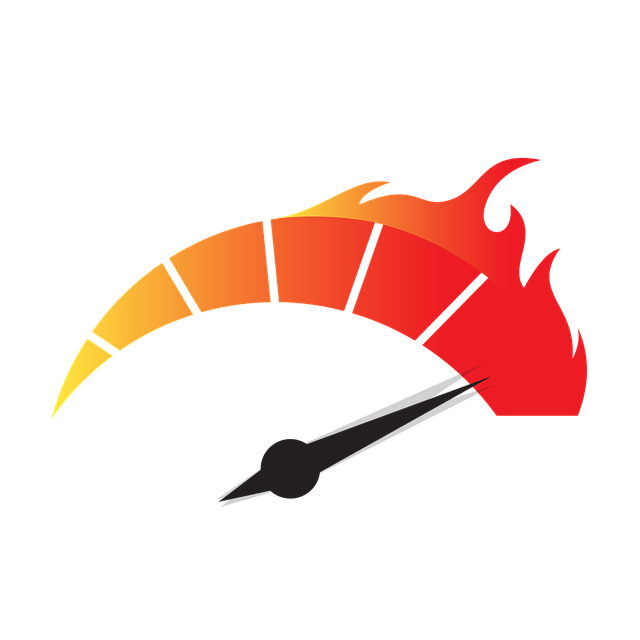 The field of action of digital marketing is immense and its tools are extremely varied.
By exploiting the multiple acquisition channels on the Internet, it then becomes possible to target a large number of Internet users (there are no geographic limits) and improve its overall visibility.
5.2 – Increased Accessibility of Content
Unlike traditional communication channels, the strength of digital marketing lies in its 24/7 accessibility. Indeed, companies are constantly reachable on the web and the content they disseminate remains present on the web at all times.
5.3 – Natural Trade Relationship
Most of the techniques used in web marketing are based on an Inbound Marketing strategy. In this approach, the prospect is an actor of the exchange and the commercial relationship is naturally established following his or her own initiative.
5.4 – Climate of Trust, Tailor-made Customer Service
The many tools used on the web allow today to personalize the message disseminated to the Internet user, and to adapt to their consumption habits thanks to the user data collected.
It therefore becomes much easier to establish a feeling of closeness and a climate of trust.
Satisfaction / conversion / loyalty rates are then transcended and there is real tailor-made customer service, much appreciated by the consumers.
5.5 – In-depth Analysis of the Results
While it is difficult to determine the effectiveness of an advertising campaign on paper or TV, web marketing can harness the power of web analytics / big data tools to review its strategy.
Based on performance indicators (KPIs), it is then possible to adapt your marketing message (A / B testing), review your acquisition channels and precisely calculate your return on investment (ROI).
5.6 – Reduced Costs, a Controlled Budget
With web marketing, establishing a budget and ensuring its profitability is much more accessible than on traditional supports, because one has access to many performance indicators. If a campaign is not profitable, we can analyze the reasons for its ineffectiveness, perform A / B tests and optimize its results.
The platforms used in Digital Marketing are also much cheaper (in general) than on offline media, and even the smallest companies can compete with the big ones when their strategy is well established.
5.7 – Responsiveness and Increased Productivity
Launching a new product on the market or pivoting strategically becomes much faster with digital. Also Web supports give increased freedom to companies wishing to adapt to new trends.
Digital tools also make it easy to work on a collaborative project (e-mail, chat, SAAS, project management software, etc.) and increase its productivity.
Conclusion:
---
I hope that this guide will help your to become the perfect Internet marketer, and that you will want to learn more about this profession that I are passionate about!
Do not hesitate to share your opinions in comments, and contact me directly if you wish to learn more about Internet Marketing in general and Affiliate Marketing in particular.
Thanks for reading this tutorial on Digital Marketing!
---
I hope that you enjoyed reading this guide and that it will help you start exploring the various Digital Marketing tools available.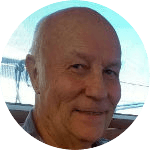 If you are looking for an honest way to make a living online, and to start for free, just like I have been doing for years, I recommend that you first learn more about Affiliate Marketing, it will cost you nothing. 
You can even start at your own pace if you don't have much time to spare. All you have to do is join my FREE Internet Marketing Training by clicking on the banner below …