How to Improve on Your SEO? – Recycle Your Old Content!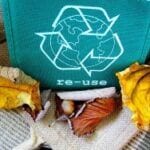 The creation of good content for SEO for your blog and your inbound marketing strategy is demanding, but to improve on it can somewhat be much easier.
It's even an eternal beginning. Also, some items will never, or almost never, rank. Others will require a little more effort. This is what we are going to talk about in this article.
Over the years I have created hundreds of websites and blogs, written thousands of blog posts. Some of my websites have been complete waste of time and some contents I have spent hours to research and write never ranked.
Till one day, I remembered one of my favorite quotes:
"You are, at this moment, standing, right in the middle of your own 'acres of diamonds.'"

Borrowed by Earl Nightingale from the book "Acres of Diamonds" by Russell Cornwall
That changed everything! I learned that I could easily improve the SEO of some of my blog posts simply by updating them.
My Affiliate Income Shot Through The Roof …
Indeed, by regularly updating your content you will give a new life to your story. It is much easier and much less time consuming than to research a topic and to write a full on article. Don't you think so?
This is the reason why …

So, in this article, I will explain how you can and should …
1 – Refresh Your Content to Give it a Second Life
2 – Boost Your SEO
3 – Stay Current
4 – Maintain Visual Consistency
5 – Improve The Performance of Your Website
6 – Stay Consistent With Your Editorial Line
7 – Save Yourself a Lot of Time
Before we get started you might like to invite your Twitter followers to join in, right? All you need to do is to login to your Twitter account and then click on the banner below. That's it …
? How to Instantly Improve Your SEO? Here Are 7 Tasks That You Can Perform Easily – reTweet Please #SEO #SearchEngineOptimization
Click To Tweet
Thanks for doing that! And if you have several Twitter accounts, you can repeat the operation after having logged in each one in turn.
Okay, so let us begin as we have quite a bit of interesting stuff to go through …
1 – Refresh Your Content to Give it a Second Life
---
A blog post has a much longer lifespan than content posted on social media for example. However, sooner or later it too will age and be demoted in search results.
To counter this curse, bring the information up to date, bring fresh content to please Google, can give a second life to your articles.
You could for example come across a news report (online or offline) that relates to your blog post, add a chapter or two on this subject to it.
2 – Boost Your SEO
---
Even high-performance content in terms of ranking, deserves a little assessment from time to time. The keywords may have evolved, the lexical field may be extended or the titles may no longer be relevant.
Reworking all of these can help you get even better results in the Search Engine Page Result (SERP).
This may be the most consuming task of all, but it has to be done. So allocate the necessary time to do that and you will see results, believe me.
3 – Stay Current to Improve Your SEO
---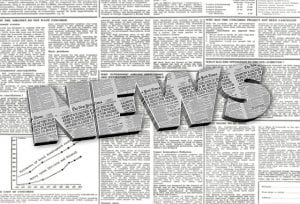 How much content is correct one day and not at all the next day? No matter what your industry, it is very likely that you have out-of-date information in your blog posts.
Broken links are also common. Refreshing your content can allow you to:
Update the information / data delivered
Check the good health of the internal links
Link to more recent content
Just by regularly checking these different aspects, you maintain a relevant site, useful for your readers and you remain trustworthy.
4 – Maintain Visual Consistency
---
The look of a website or blog is what counts most to the Internet user. It must look nice and it is the first impression that counts in this case.
Design often changes. And sometimes older articles do not benefit from the face-lift. Updating the content also involves checking the layouts and the images.
Are they consistent with the most recent articles? Is the presentation of the articles the same? Do all the visuals still work?
Furthermore, as time passed by, you most likely to have gained experience and became more of a professional. Your experience will have trained your eye and you now know what is attractive or not.
Trends have also evolved when it comes to visuals. You have to follow the trend to remain current.
In the same way, this work will be essential if you decide to switch to a new WordPress template or theme for example. It is likely that some images no longer work.
5 – Improve The Performance of Your Website
---
Since we are talking about images, it is also important to remember that visuals can sometimes weigh heavy and influence the loading speeds of your pages. To improve the performance of your website and in turn, your SEO, it is interesting to check their weight and reduce it if necessary.
In addition, it can also involve modifying the categories of your articles to make their classification optimal. Or work on the AMP versions to obtain a better ranking on mobile.
6 – Stay Consistent With Your Editorial Line
---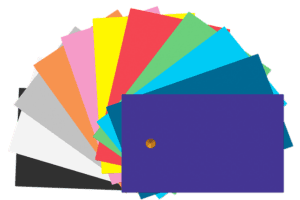 A blog evolves over the years. Beyond the information that can be passed by date, the tone and the orientation of the author may have changed.
The goal of your website or business may have changed. May your opinion on certain subjects no longer be the same. Rather than completely removing these texts from your website, you can revise them to bring new light.
Also something that needs to be taken into consideration is your mood. Yes, on the day you wrote that article your mood might have been driven by a certain frame of mind; either positive, neutral or negative.
It might have been raining, or it was sunny on that very day. You could have received some sad news, or happy news. See what I mean?
So, it may be time to go through these blog posts with a "different eye", from a different angle.
7 – Save Yourself a Lot of Time
---
Constantly finding new ideas and creating content from scratch is time consuming and expensive. Working on existing content can therefore represent a real time saver. But that's not all.
By recycling your old items you also get:
Greater visibility: Google loves fresh content and updating your texts will send very positive signals to the American giant.
Money: recycling is good for ROI. You spend less time and money creating new things with added value.
Clarity: by updating content that is less aligned with the current company message, you consolidate your brand image and the consistency of your communication.
New readers: those who were on your mailing list but who were not too sure about you at the time of the original publication, have a new opportunity to know you from a different and better angle.
Conclusion – How to Improve on Your SEO:
---
Did you enjoy reading this guide? It will certainly help improve your SEO the easy way.
Do not hesitate to share your thoughts with us in the comments' section below, and contact me directly if you wish to learn more about Internet Marketing in general and Affiliate Marketing in particular.
Thanks for reading this tutorial on how to improve on your SEO!
---
I hope that you enjoyed reading this guide and that it will help you improve on your SEO the easy way.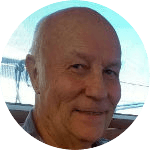 If you are looking for an honest way to make a living online, and to start for free, just like I have been doing for years, I recommend that you first learn more about Affiliate Marketing, it will cost you nothing. 
You can even start at your own pace if you don't have much time to spare. All you have to do is join my FREE Internet Marketing Training by clicking on the banner below …