How To Work From Home With No Experience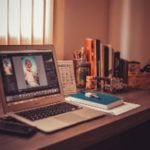 How would you like to work from home even if you had no experience in doing just what you love most? Sounds like a dream right? However, dreams do come true, trust me.
Let me start with a little story, a personal experience …
I sometimes remember those days when I was working from home for a big firm.
It was in 2001!
But, back then, I was already wondering what was the use of commuting to and from the office every day to work? To get up (very) early, shave, get dressed, hit 2 hours of transport per day and show a good figure …
And, to end up finally providing 4 hours of effective work.
The company who employed me allowed me to work from home, doing the same thing, so why bother leaving home?
Maybe because the other employees were enviously staring at me.
They certainly thought that I was doing nothing at home.
Because for most of them, working, primarily means to get up in the morning to go to work … five times a week.
Yet I contributed much more and a much better job from home.
Fortunately, since then, I have had the chance to talk with a lot of entrepreneurs who have managed to build their business online to work from anywhere.
Their activities were very enticing. Especially that becoming an online entrepreneur was then already a guarantee for a bright future. I started to dream about it!
So I started working for one of them.
Knowing that I was a newbie, he did not hesitate to scam me by sucking 2 months of my salary …
As he was a friend of 10 years I followed his suggestions blindly.
I had been warned of the risks.
That was a good lesson of my life that perhaps will serve you. Although this will probably not prevent you from doing the same mistake as me.
It seems that we must always find ourselves in the shit to realize things. Anyway …
How to work from home with no experience

Among the various businesses that we are going to review below:
Some will be easier to understand than others
Many will bring you more money
But ALL will allow you to work from home, and anywhere in the world, with no experience!
This list is far from exhaustive but it will give you a taste of what you can do.
Each online business described below is rated on the basis of 3 criteria:
Learning: What degrees of difficulty to succeed in the field.
Investment: How long before you have returns.
The gain: how much he can bring back.
Warning ! These evaluations are very random because they only reflect MY experience and those of my contacts.
And for the same activity, some will earn money much faster than others.
Which shows that we are not all equal when it comes to success!
More importantly, most of these businesses are widely described and for which you will have to find some more detailed information.
But, maybe you already have a pretty good idea on a niche that you believe could make you earn some big money and fast?
But you don't really know how to go about it?
Then, sign up for my free class to find out how to proceed with YOUR business idea. Just click on the banner below to begin immediately …

Now let's review 11 work from home activities that you could do even with no experience …
1 – Affiliate Marketer
---
Learning: 5/5
Investment: $0 with the right company
Gain: 5/5
This is by far my first recommendation for the less experienced and those who have never been independent.
And it is quite easy to earn a lot of money in the field, and there can be zero risk if you work with the right company and the right people.
Why ?
Because unlike many other online businesses, you will not need to create the product and to follow up with the orders.
Simple and well presented training, combined with a good support system will be enough and will help you earn your first paychecks and make you a reputation.
This is why thousands of people have embarked on this activity.
So if you do not know where to start, why not …

2 – SEO specialist
---
Learning: 3/5
Investment: 4/5
Gain: 3/5
Since the arrival of Google's Penguin and Panda, the world of internet referencing is changing very quickly and has become rather tricky.
By investing yourself fully in learning this vast subject, you will have ample possibilities to earn cash.
Take a look at one of my SEO guides. This will give you a first clear understanding of the skills that this job requires.
Knowing that this domain is huge and is forever changing.
3 – Copywriter

---
Learning: 4/5
Investment: 4/5
Gain: 4/5
I was sometimes asked which skill brings the most success online.
I would tend to answer: web writing.
That's why I used to sell my content strategy services (and still do) through my writing with my first online business. Below …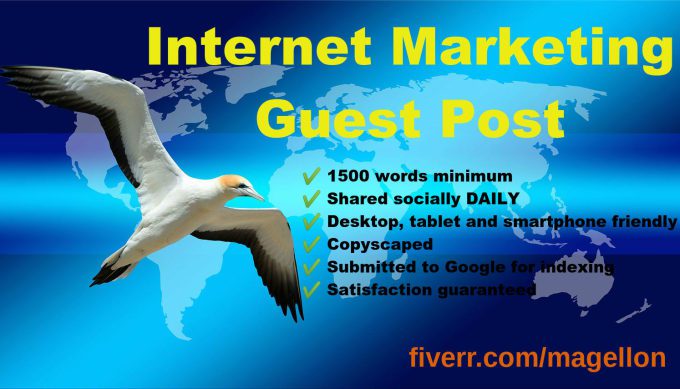 It takes a lot of time to set up and to gain a reputation to build up a faithful clientele, but once done it can become a regular income stream.
But learn how convince with your words and you will not have a hard time making money. Whether it's converting leads, selling products or writing freelance.
This can also be mastered when following my >>free online training<<
And demand in this area is constantly increasing.
4 – Online Translator

---
Learning: 4/5
Investment: 3/5
Gain: 2/5
It was in 2011 that I started to offer my services as a freelance translator, French / English and vice versa.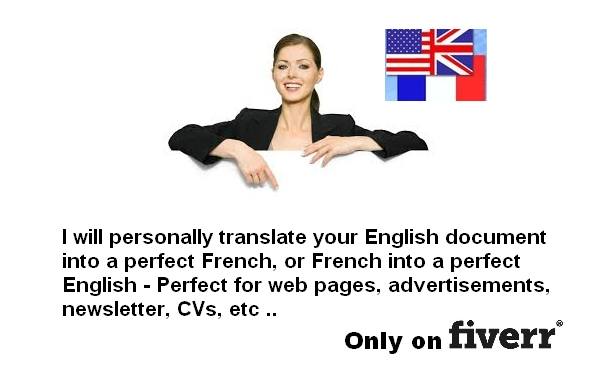 To tell you truth, a good translator is in high demand, but unfortunately, people don't believe how much work is involved to have a good job done, therefore they do not understand why we charge what we are charging.
I have also been disappointed by clients who accused me of using Google translate to do their translation and demanded their money back, which I did as part of my 100% satisfaction guarantee. But I know perfectly well that they used my translated document on their website anyway.
For these reasons, I am not promoting my translation services, when some prospects approach me with a job, I make an offer. If they accept it, fine, I do the job and hope for their honesty.
I did some huge translations for movie scripts, but I don't really like doing that as I can't really charge for the time I spend on it (or why not?) as it would be very expensive. It could sometimes be in the thousands of dollars. Plus, I am still remaining with the risk of the client demanding his / her money back.
So, yes, if you master a second language, or several, there is big money for you here. So go for it, definitely!
You need to be fluent in the languages that you are planning to offer translations, ​​and look for online platforms linking customers and translators.
If you want to have more information about how to market your skill, just post a message in the comments section and I will be more than happy to help you out.
5 – Podcaster

---
Learning: 3/5
Investment: 4/5
Gain: 3/5
You have probably noticed that since a few years podcasting has been a huge success.
For many users, it's just a hobby.
But if you believe the most successful podcasters, if you have a good communication skill you can make a bundle of money.
Podcasting usually combines well with other strategies and can be a good alternative to blogging in terms of influence and leadership.
One of my favorite, and probably most popular podcasters, is John Lee Dumas. I never get tired of listening to him.
In one year his podcast has evolved so much that he is one of the most rated on I-tunes …
I will be inspired one day, that's for sure.
6 – Pay Per Click advertising consultant (PPC)

---
Learning: 4/5
Investment: 4/5
Gain: 3/5
Also known as Cost Per Click (CPC). An advertising template in which advertisers pay the ad host only when someone clicks on it.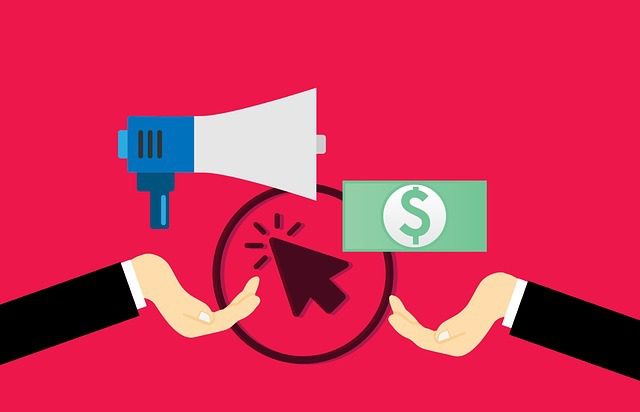 Google AdWords, Yahoo! Search Marketing or Microsoft AdCenter.
There is a huge market around the PPC (or CPC).
Firms like Facebook are very well represented.
But this remains a monetization method really difficult to master.
Because to earn a lot of money you will have to be very good in terms of setting up, analyzing, testing and tracking your audience and your keywords.
An expensive experience in time and money before it can be profitable.
7 – Creator of Info-Products

---
Learning: 4/5
Investment: 4/5
Gain: 5/5
An info-product can be materialized in many forms:
Online training
An application
An online tool
A digital book, etc.
Warning !
Online training requires substantial investment and is much harder to create than a digital book.
But you can instead write an email course that you can distribute to your mailing list, such as the one I am offering for free here. Click on the banner below to start your Internet Marketing training.
All that is required is your first name and best email address so that you can receive the free training directly into your email box, one lesson per day or two …

I teach you how to earn your first $1,000 in your spare time. Then how to increase this income every month until you are able to earn enough to leave your day job and live the life you have always dreamed of.
So, a tip if you are a beginner:
Start by creating a small product or eCourse
Know that your earnings will be proportional to the size of it
For some, product info can be a major source of income
And as soon as you can:
Identify the biggest problem of a group of people
Create a product capable of providing a solution
And sell it!
You can make a lot of money!
If financial freedom tempts you, take advantage of my FREE Internet Marketing eCourse: "10 Steps to Make Money Doing What You Love Online!" …

This training will give you all the information you need to help you create your own online business from home, during your spare time, without spending a red cent.
Ideal for a home moms, retired person, disabled, jobless people, working people wanting to kiss their horrible boss goodbye, etc., etc.
8 – SME Back Office Manager

---
Learning: 3/5
Investment: 4/5
Gain: 3/5
For those who do not know, SME stands for Small to Medium Enterprises.
Only a few people know about this activity for the moment.
It is a new niche that is worth exploring and to exploit in the near future.
It consists in helping entrepreneurs to organize, manage their marketing and increase their sales on the internet.
But they often prove difficult to configure and control. A busy entrepreneur does not always have time to look into it.
It is up to you to get it started! Organize and sell ​​your configuration services and / or complete management packages of such platforms to prospective SMEs.
Your main argument is to free time for them to concentrate their work on their real skills.
In the United States, bloggers are increasingly interested in this online service.
9 – Artist of the Web

---
Learning: 5/5
Investment: 5/5
Gain: 4/5
Web Design, graphics, webmastering and coding are certainly among the best skills to acquire on your own to work on the internet.
And when you find a job, or as a freelancer, it is pretty well paid.
That said, you will have to learn new languages ​​and multiple skills.
Which can take a lot of time!
The Fiverr platform is a perfect example of these connected workers.
You can start selling your services alongside your regular occupation. In time you could earn enough to quit your day job.
10 – Social Media Consultant

---
Learning: 2/5
Investment: 3/5
Gain: 2/5
Are you addicted to social networks?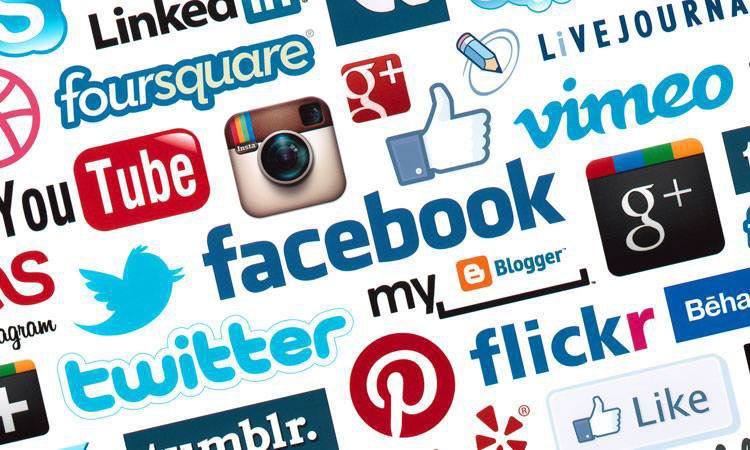 Are you able to collect subscribers faster than all your friends?
If you are more interesting than average, relevant and attentive to your audience, here is a great opportunity for you.
Large companies, SMEs or solopreneurs, etc., all need a presence on social networks.
So you can work for a big client or for many smaller ones at the same time.
And like the other businesses described above, you do not need a physical office to do it.
11 – Professional Blogger

---
Learning: 4/5
Investment: 5/5
Gain: 5/5
If you are dreaming of making money with a blog, read the following carefully.
You will probably be mad at me, but I am going to save you so much time, energy and money that in the end you will thank me.
First of all, know that creating and maintaining a professional blog requires many skills.
You will have to know how to:
Write properly and especially regularly
Master a little bit of coding and web designing
Retouch photos and videos
Master webmarketing
Not to mention taking control of the many tools that revolve around your blog (plugins, social media management tools, autoresponder, etc.).
And blogging takes time …
But one thing that you must understand from the beginning, is that a blog is not a business!
A blog is primarily a means of communication.
So it is not your blog that will make you money but the products or services that you are selling through it.
A very important difference!
This is why I recommend blogging to my students only as a platform or a tool to create and expand their business.
And only once they have a business idea they are prepared to develop. Blogging will never help a failed business idea to flourish.
Needless to say, some people will tell you:
"Of course yes! A blog can be a business in itself through membership, banner ads or sponsored links."
And here is what I tell them:
To earn a living out of affiliate products, you need several thousand visitors a month (minimum) on your blog. And knowing that 90% of blogs do not exceed 100 visits a day in their early months, it is easy to understand that blogging is not a vehicle that will permit you to become rich overnight.
However, a blog has the huge advantage for building yourself a solid reputation and influence on the web.
It is something that can be learned by following the right training. Personally, it took me a year and a half to get this blog, "Living The Laptop Life!" – Easy to Retire from scratch to where it is now.
With zero experience in blogging and monetizing a blog, writing optimised contents and mastering the various aspects of the WordPress platform.

But I am now the proud owner of a highly profitable blog that earns me a regular monthly income of around $5,000, and growing.
And yet, as I explained earlier, my income does not come from the blog itself, but from the various businesses I am promoting on it.
It is in fact comparable to a shop window where I expose various products on shelves which brings me large amounts in recurring revenue.
But, I had to learn how to do that
---
And I can teach you how to do it for yourself …
I know, I have already talked about my FREE Internet Marketing course, but you have to start from somewhere, right? And you don't really want to invest in some expensive training, or are you?
Well, take my advice and get started with mine first, and you can decide for yourself if you feel like spending your money on something else later. But for now, this will get you started nicely …

And if you have any questions about launching an activity, leave me a comment below. It is made for that.
Thanks for reading
---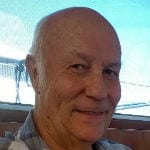 I hope that you enjoyed reading this article and that you will find a way to work from home even if you have zero experience.
Should you have some recommendations to make concerning this particular product, we would be happy to hear about them. And, if you have any questions and wish to have an answer, please make use of the comments box below. I typically respond within 24 to 48 hours.
If you found this article useful, please share it socially and write your valuation as a comment below, I will be most grateful!
As a Premium Member at Wealthy Affiliate, I learned how to share my passions with the world. You are very welcome to become part of my team of very successful netpreneurs and to become a successful business owner and to live your laptop life. I will be your personal mentor for FREE. It is 100% FREE to join, learn and earn! Click the button below and let's …