What Time To Post On Social Media?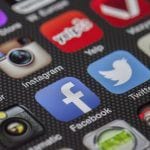 What time to post on social media? It's a bit like asking me "How long is a piece of string?", in other words, there is no right or wrong answer to it. But let's try to find an answer…
For starters, this article serves NOTHING 🙂 Well, I am exaggerating a bit, because otherwise it would be unlikely that I take the trouble to write it.
But before you go any further, I would like to alert you to one thing:
These statistics are only generalities that will of course have to be adapted to YOUR community. Depending on whether you are in BtoB / BtoC, the habits of your audience, its use of social networks, its geographical location, etc. etc. … in short, all the demographic data that you can have on it. And also by studying the data on the behavior of your Internet users, the data that you will obtain from your Google Analytics account.
These statistics on the best times of publication are therefore a basis, to get off to a good start, then adapt to your activity. And, in priority, your sector of activity: if you are in BtoB, it is generally better to publish the morning for example, while if you are in BtoC, it will be better to publish between noon and two.
But before we jump into that, be aware that when I mention the best times to post on the various social platforms, I obviously take into consideration the time zone in which our prospect is located.
For example you are not going to post on Twitter between 5 pm ad 6 pm if you live in the US and your target audience is located in India, which would be about 3 am for them. You won't find many customers at this time.
So, how do I go about calculating the right time to post depending on the time zone of my target audience?
Simple: I make use of two Apps:
A world clock (any one will do)
So, here you are. Enjoy the rest of your reading.
Ready for a tour of different social networks? Okay, let's go !
What time to post on social media
---
The days and the hours not to be missed:
Facebook
---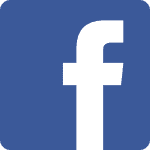 To begin, you should know that, at the time of writing this article, more than 75% of Facebook users use it from their mobile. And when do they do it? Well, 80% of mobile users check their phone first thing in the morning!
Then, we are not supposed to go on Facebook during our working hours, really? 😉
With the help of Facebook Insight, here is the data we can draw from it:
The best moments:
Weekdays:
From 6:00 to 8:00 in the morning
Then from 12 to 16 hours in the afternoon
From 18 hours until 22 hours
The worst moments:
Week ends
Weekdays, between 11 pm and 4 am
A few extra tips:
Still, according to Facebook Insight, there would be a peak of activity on Wednesday at 15 hours.
The shorter publications generally generate more interactions (likes, shares, comments …) than others.
Twitter
---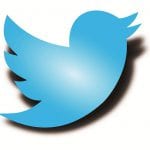 Unlike Facebook, engagement on Twitter would rise up to 30% on weekends compared to weekdays.
Except that, on Twitter, the weekend starts on Friday! Indeed, Friday is the day of the week when there is the most activity on Twitter (thanks in part to #FollowFriday).
Even if most of its users log in more than once during the day, the highest activity rate in the week would be between noon and two.
The best moments:
Weekends: around 10 am and then 3 pm
Weekdays:
From 8 am to 9 am
12 hours to 15 hours
From 5 pm to 6 pm
From 8 pm to 10 pm
The worst moments:
Between 10 pm and 6 am

A few extra tips:
In the same way as for Facebook, the shortest tweets are supposed to receive more interaction than tweets that have more than 100 characters.
It may seem silly, but ask a Retweet directly in your tweet (with for example a "please RT") and you will be much more likely to be retweeted!
Even better, use 1 or 2 hashtags (#) in each of your tweets, for best results.
For more details on optimizing your tweets, in case this article has escaped you, check out my earlier article on How To Write Tweets That Will Get Retweets.
Google Plus (G+)
---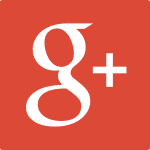 Regarding Google's baby (G+), data is more rare. But it is clear that, as for any publication and social network, posting in the evening / night returns much worse results.
It is therefore simply a question of respecting the natural schedules of activity on social networks:
The best moments:
The worst moments:
LinkedIn
---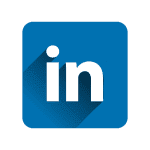 Linkedin is most often used just before and just after working hours. And Tuesday and Thursday would be the days receiving the most traffic from social networks on the part of professionals.
Postings during working hours receive the least amount of traffic.
The best moments:
From 7 to 8:30 in the morning, then from 5 to 6 in the afternoon
The worst moments:
Monday to Friday from 9 am to 5 pm
Pinterest
---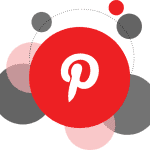 It is interesting to know that Pinterest is the social network where Americans spend the most time, ahead of Twitter! Indeed, the average duration of a visit on Pinterest is … more than 16 minutes. Which makes it the longest average visit time of all social networks! Finally, Pinterest is at fortiori more used during the weekends.
The best moments:
Saturday from 2 pm to 4 pm and from 8 pm to 11 pm
The worst moments:
From 5 pm to 7 pm in the afternoon and from 1:00 to 7:00 in the morning
What about your blog?
---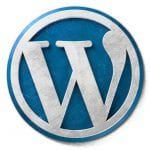 In general, blogs work best when articles are posted regularly and consistently.
People like habits. The frequency of your articles is also part of your digital identity!
Do not change your editorial routine as much as you can. And post if possible once a week, and the same day every week, for better results,
Depending on your audience and the demographics you have (age, country, habits …), analyze the best time to publish on your blog. And then post links to your blog on social networks, according to the data above.
That being said, generally, the best publication times for a blog are:
For the best moments:
Monday, Friday and Saturday, late morning, around 11 am
For the worst moments:
If possible, use these time frame, and if you are not at your computer at these times, consider using an auto posting software. Two of my favorites are:  Socialoomph and AutoTweets. I use both, but one is enough. It is up to you to see which one you prefer to use.
2 things to keep in mind:
---
These "rules" can evolve according to the seasonality (especially in holiday periods).
If these data are based on the general behavior of Internet users, they are not universal and you should use, as usual, your common sense. As always on the Internet, thanks to the magic of web analysis, it is always best to test, measure and adapt!
On Facebook, you have the opportunity to see clearly when your fans are online thanks to Facebook Insights.
NB: Be careful, by the way, to the rhythm of publications particular to each social network!
For example, on Pinterest, Linkedin, Twitter, you can push up to 1 per hour. While, on Facebook and Google Plus (G+), I advise you not to exceed 1 to 2 publications / day, so as not to saturate the thread of news of your followers.
And you? What are your habits on social networks? Which days and what hours work best for you?
Remember that I have written this blog post for you, with you in mind, so do not hesitate to react, leaving a comment below! Also, I would very much appreciate it if you would spread to word among your social fans and followers by clicking on some of the share buttons. Thanks very much for doing that.
If you wish to learn more about starting your own online business from home, click on the banner below …

You might also like to read the below articles that I have selected for you:
And remember that you can subscribe to my newsletter so that you will be instantly notified by email when a new article is made available for you to read. Just follow this link ~~> Subscribe to my Newsletter!
Thanks for reading
---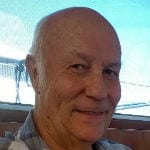 After reading this article, you should know at what time to post on social media. If you have any tips on the subject we would love to hear from you. And, if you have any questions, please use the box below and I will respond as soon as possible. If you enjoyed this article please share it socially and leave a comment below, I will highly appreciate it!
I am a Premium Member of Wealthy Affiliate, where I have learned how to share my passions. I am inviting you to join my team and learn how to become successful in business and retire early. It is 100% FREE to join, learn and earn! Click the button below and I'll see you on the other side.
 Easy to Retire – Copyright © since 2017 to date!