How to Use WhatsApp for Marketing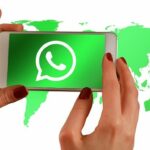 Introduction
WhatsApp is the most popular platform, which is only used for messaging. In the year 2020, the use of WhatsApp increased to 2 billion. WhatsApp is now the most effective marketing channel in developing countries for connecting with audiences. However, how you use it can make a great difference to your conversion figures.
There are 3 crores monthly WhatsApp users in India, and in Brazil, almost 100 million users. Although this is an outstanding platform in the US market, almost 68 million Americans use WhatsApp once a month. 
Through WhatsApp marketing, you can stay in touch with the customers because over half of WhatsApp users use and check the app every day. 
What Is WhatsApp Marketing?
---
The meaning of marketing is a kind of activity that involves promotion or marketing. So the same for WhatsApp marketing, something that markets through the WhatsApp platforms. 
There are two interfaces of WhatsApp one is WhatsApp Business, and another is WhatsApp business API. The main work of these two interfaces is to manage a conversation with audiences across the globe.
You can send your business marketing campaign through WhatsApp. However, it is not correct to send business messages through normal WhatsApp. So, for this reason, you can use WhatsApp business API. You can contact a large number of audiences, and you can send them unlimited messages through this application.
On the other hand, a WhatsApp business application you can use for small businesses. It has auto-generated features, and the process of quickly replying to customers' answers is also available.
The Benefits Of WhatsApp Marketing.
---
Are you looking for the benefits of WhatsApp marketing? Here is your answer …
Messaging applications are the most beneficial for improving marketing strategy; there are four positive results of using WhatsApp for branding.
1 – Maintain Good Relationships With Customers
It has been seen that over 55% of customers feel that messaging is the best way to make and retain connections with a brand. So, in this case, WhatsApp is one of the main methods of marketing strategies.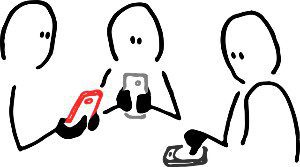 The longer you will be able to keep the relationships with customers, the more it will be beneficial for you. Maintaining this type of connection can only be done by messaging applications. 
In a business, if you want to control the expenditure of that particular firm, then you have to make sure that your company is able to maintain customer retention. Customer retention is the easier way to grow a business than customer acquisition.
WhatsApp also offers the scope to focus on personalization. In business, personalization is also another technique to grow a business. There are many specific ways to maintain relationships with the customers, such as birthday wishes, messaging special offers in the occasional season, and so on. 
2 – Conversion Rate Increases
It is not easy to choose a perfect platform for customers. Basically, it is crucial. When you don't have access to people's special media or email, then you have to best phone call customers to convince them to purchase your brand's products. In this case, people will get disturbed, and they will feel bitter. 
In this technologically advanced world, professionals have now come up with innovative and handy software named WhatsApp. You can use this application to contact your friends, families as well as business. Being a business owner, you have to nudge your expectations of replying to your messages from the users' end. 
3 – It Increases Sales
WhatsApp marketing is a kind of magic that increases your brand's sales. The simple trick is just to add your phone number to the websites of the company. After that, you will be wondering about the results of the sale. It increased 27% of sales normal, and it has been seen across worldwide business.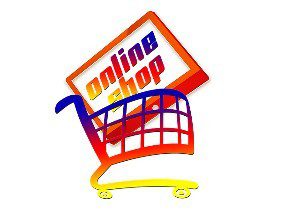 It is an opportunity for consumers to contact a brand owner, and it gives confidence to the customers after getting these scopes via messaging application. At Least it feels positive to 66% of consumers about buying products from such brands who are active users of WhatsApp. 
You can also consider that WhatsApp is a stand-alone sales channel for your brand because the growing tendency of buyers through messaging applications is noticeable. Also another fact is that 60% of buyers or customers believe that they will purchase more products in the future by using WhatsApp or any messaging application.
4 – Affordable Marketing Costs
WhatsApp is a very affordable marketing application and also a medium where you can promote your business to a wide range of audiences. For big enterprises, you can use WhatsApp Business API to contact endless people. 
Also, for small businesses, you can use a WhatsApp business application. All you need is just the internet and the ball rolling to get your business application.
WhatsApp marketing will increase conversion rate, build strong relationships with consumers and also improve sales numbers. 
How to Use WhatsApp for Marketing … #WhatsApp #whatsappshow #socialmediamarketing #Marketing
Click To Tweet
Final Context
---
WhatsApp is a very feasible, easy, and handy software. You can use this software anywhere, anytime. You just have to get the contact details of your customers. This will ensure that you are able to stay in touch with your potential customers and are, in turn, able to turn them into sales leads.
It is beneficial for businesses to be active on WhatsApp and always try to answer the customers' questions as soon as possible.
Let us know if you found this article to be of help!
About the Author of "How to Use WhatsApp for Marketing" …
---
Many thanks to Charles Simon who has kindly provided this excellent article as a "Guest Blogger" …
If you wish to submit an article to be published on this blog, please follow the instructions on ~~> "Write for Us".
Sponsored Ads:

If you would like to have a banner on this site, please email me at: yourbiztips@gmail.com