How To Find The Perfect Retirement Community For You – 4 Great Tips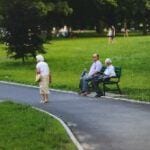 As you continue getting older, you get to see how essential it is to find the perfect, or at least a good, retirement community. It gives you an environment with people close to your age and needing assistance, among other different services.
You realize that a regular community isn't working anymore for you. A retirement community will offer you amenities and services that help with your well-being for a more extended period.
The community will focus on six main components that will ensure you have proper health; spiritual, physical, intellectual, emotional, vocational, and social components.
Retirement communities go out of their way to ensure that all the different elements are met; such as workshops and household maintenance assistance. These aren't things that are easily accessible in regular communities. If this impresses you, here are some guidelines for you to find the perfect retirement community that suits you. So, here is …
How to Find the Perfect Retirement Community for You …
For your convenience, I have identified 4 of the most important points to consider while making your choice …
1 – Matching Your Needs and Age Range
2 – Consider Your Lifestyle
3 – Ensure The Amenities Fit Your Standards
4 – How To Choose A Location
But before we get started, you might like to share this guide with your Twitter followers. Why not? To do that, simply log into your Twitter account first, and then just click on the bar below; that's it …
Here Are 4 Great Tips To Find The Perfect Retirement Community For You #retirement #retirementplanning reTweet Please
Click To Tweet
1 – Matching Your Needs and Age Range
---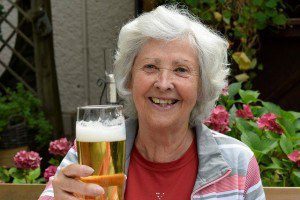 These are the important things you need to have in mind when you're thinking of joining a retirement community. This is because age limits are set in some communities on those eligible to buy a home in different communities.
Your needs will vary depending on age-related requirements, health, and physical abilities. The age range in most retirement communities is mostly from the 50s to the 90s. This is because younger retirees might need a lot of assistance; while other older ones might not require as much help.
There are a lot of options available for everyone. Those who live in Texas can check out options from the best Realtor in Beaumont, TX.
Most retirees want freedom when they look for retirement communities; they don't want to have to do house chores. They want to focus more on social interaction. And they also want peace of mind knowing they're safe; and all services are accessible to them.
2 – Consider Your Lifestyle
---
Think about the type of lifestyle you're expecting from the retirement community you want to join.
You might want a quiet home where you'll get time to relax fully; or you might want a place where you can socialize and maintain an active lifestyle.
Lifestyles that are more lively offer a lot of different ways for you to interact with other people. There are a lot of activities that offer interaction; including life-long learning programs and even fitness classes. You're able to enrich your soul and actively participate in a lot of activities to stay connected.
Consider your lifestyle and ask yourself some questions before deciding which retirement community you will choose. Ask the sales representative to take you through all of the care and benefits they have to offer; so you can make the best decision.
3 – Ensure The Amenities Fit Your Standards
---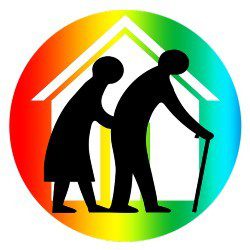 When you're in the process of looking for retirement homes that impress you, don't forget to have a look at the available amenities. If you decide on a place, it's good to ensure you'll be comfortable; and that you will be able to get access to essential amenities.
The following are some of the amenities you should be able to have in a retirement community: emergency protocols, wellness clinics, assisted living services, dining venues, aquatic and fitness centers, salons and spas, scheduled transportation, exterior maintenance, housekeeping services, social centers and activity programs, and spiritual services as well.
When a community has most, if not all, of these amenities you may need, then it will be suitable for you. You should also ensure that you know the extras included in the monthly bill.
4 – How To Choose A Location
---
The whole process of considering retirement homes that suits you is a major decision; and has all of the different options available that you desire.
The good thing is, with technology, you can still be able to find your dream home at the comfort of your home through different websites.
Ensure the location and setting of the retirement community fits your chosen criteria. Take your time as you look at the various properties and their locations.
There are different ways in which you can find out if the community is worth your money.
First of all, get a community that is focused more on providing outstanding service to its clients. Check this out through the websites of the communities in which you are interested.
Second, have a checklist of things you must have and questions you might want to ask. This will make the whole process easier.
Conclusion – How to Find the Perfect Retirement Community?
---
Whether it is for yourself or a loved one, as you have seen, to find the perfect retirement community is not that difficult. However it is of most importance that you follow this guide as closely as possible. The reason being that it will be your home, or the home of someone you care a lot about, for the rest of your, or his / her life.
For that reason, it is of most importance that you take your time when looking for the retirement community that is as agreeable and safe as possible.
You may have the opportunity to have many to choose from in your area, or in the region that your wish to live peacefully and comfortably for the rest of your life, but to find the one that ticks all the boxes might be rather of a challenge. So, if there is no real reason to rush into it, do your homework very carefully.
About the author: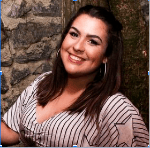 Tracie Johnson is a New Jersey native and an alum of the Pennsylvania State University.
Tracie is passionate about reading, writing, as well as living a healthy lifestyle.
She feels most happy when surrounded by friends and family assembled around a campfire, and with her Dachshund called Rufus.