Why is SEO so Important to a Website? – Get to the Top of the Searches!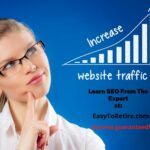 Why is SEO so important to a website? When discussing digital marketing, you're likely to hear the term "search engine optimization" (SEO) mentioned.
You may already know that search engine optimization (SEO) is important and has ties to search engines. To begin with, what is SEO all about, exactly? The purpose of this article is to educate you on SEO, its benefits, and why you need it for your business.
A Quick Guide to Search Engine Optimization
---
SEO stands for "Search Engine Optimization." Good SEO, to put it simply, increases your online visibility. As a result, the more people who see your website, the more traffic it generates, and the greater your ability to reach a larger audience. We are now going to discuss the importance of SEO in detail.
Only 10 places are available on a Google search page. How often do you search for something on the second, third, or twentieth page of Google results when typing in a search term? You probably won't have to because the first few results on the first Google page are likely to contain the information you sought.
Don't you want to be on the first page of Google search results when a potential customer searches for a topic relevant to your business? If you're not in the top ten search results, you've either gained or lost a customer.
Here's why SEO is so critical to your company's success: SEO gives you the ability to answer the questions of potential customers. In addition to increasing your visibility and traffic, SEO helps you establish yourself as a thought leader in your industry. Brand loyalty is a byproduct of both authority and trust in the brand.
How does SEO benefit a business? It attracts new customers and allows you to build a long-term relationship with those customers because of the trust that you have built up over time.
An Overview of Search Engine Optimization
---
Quality and quantity go hand in hand in search engine optimization. The more high quality traffic you get and the higher you rank in the search engine results, the better your website should be on the back and front ends. Using a data-driven approach, SEO can be built by combining various SEO elements to your website. These are some of the things to keep in mind:
Analysis of keywords
Creating backlinks
Creating content
This will help you improve your SEO for your online marketing.
Analysis of Keywords
Words have the power to influence your online rankings, and there are specific words you should avoid using. One of the most common ways people search for information is by using keywords. If you don't know how to use keywords effectively, you won't be able to get your content in front of the people who search for them.
One of the reasons SEO is so important for your business is because of keywords. To find a product or service, potential customers will type in certain words or phrases. You'll gain more visibility in search results by using keywords that your target audience uses, so make sure to include them in your content. When it comes to SEO, the most effective keywords are those that have undergone extensive research.
Creating Backlinks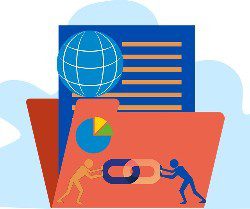 Using backlinks is a way to connect your website to other credible, high-quality sites. Because you are citing sources that are relevant to your area of expertise, building backlinks improves your credibility. The inclusion of current, trending events directly from their source can help you gain credibility, for example.
So that your content isn't getting lost in the sea of other sources, which can be problematic, backlink building should be done strategically. Plagiarism, for example, is definitely a no-no, as you do not want to pass off someone else's work as yours.
If necessary, Metric Marketing will clean up your site's backlinks. Building backlinks is an excellent way to improve your SEO, but it must be done with care and according to ethical standards.
Composing the Text
When it comes to search engine optimization (SEO), your website content is king. Your content enables you to communicate directly with your customers, both current and potential. Using keywords to establish authority, trust, reliability, and engagement is an excellent way to accomplish these goals. The human side of your customer-driven business can be balanced with the data-driven analytics required to optimize your online presence through the use of strong content.
Anything your audience sees or hears is content:
Blogs
Text Infographics for websites
Videos
Posts on social networking sites
Podcasts \ Newsletters
Content that connects with current and potential customers drives traffic, which in turn boosts your search engine rankings. Your content conveys your brand's identity and the value you provide to the people who read it.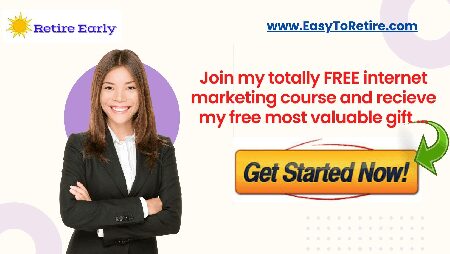 In What Ways Can SEO Benefit Your Company's Website?
---
Achieve Customer Confidence
Search engine optimization (SEO) and user experience (UX) go hand in hand. SEO helps your business by allowing you to build trust with your customers naturally through your website. A website's user experience refers to the way in which your visitors interact with it. Increased web traffic and SEO are achieved when customers have a positive experience with your company. The closer you get to those top 10 spots, the better your search engine ranking will be over time.
The ease with which your site's visitors can move around on it is what we call the "user experience". There must be a solid foundation for your web presence. User experience (UX) is a combination of web design, tone, and branding to ensure that the user's experience is as good as possible.
Trust in your business will grow naturally if you have good SEO and user experience (UX). Search results that appear on the SERP solely as a result of a user's search are what we know as "organic searches". This means that you did not pay to be at the top of the search engine results page (SERP). Over time, your digital marketing and company will continue to grow and improve as trust will start to build organically.
When you meet the needs of your clients, you establish yourself as a reliable resource they can rely on. It's clear that it is what the customers want. As a result, your SEO will suffer if you don't live up to user expectations. Trust is built with customers when your platform provides what they're looking for—whether that's answers to questions, information, or services or products. The more trust gained, the better the SEO and UX of your digital marketing.
Customers are Drawn to a Business that is Visible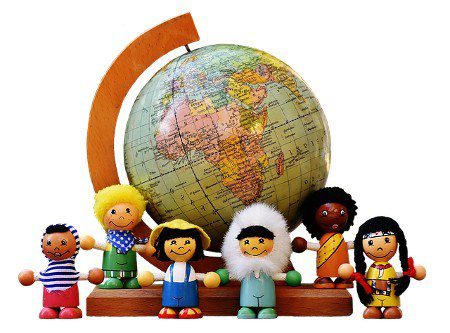 Your website should appear in search results if it is relevant to what your customers are looking for. Using keywords, customers can find you based on their specific needs. Customers are more likely to engage with you if they perceive you as someone who is able to meet their needs. It's impossible to begin a relationship with someone until they know about you. SEO is important because it allows potential customers to see you, allowing the engagement process to begin.
There are many ways in which search engine optimization (SEO) can affect the buying cycle. SEO research is essential for you to know what people are searching for. Knowing your audience and what they want and need is critical to success in local SEO. So, what exactly is SEO in the context of local search engine optimization?
The location of your business is taken into account when generating local SEO results. Your physical location can have an impact on how well you are known online. You want to be the first business that comes up in a search for a question followed by "near me" or within your geographical proximity. For you to grow your customer base, it's important to improve your local SEO.
Being Able to Tell the Difference Between Paid and Organic Search Results is Critical to SEO Success
Search engine optimization (SEO) is a significant component of digital marketing (SEM). The term "SEM" refers to paid search advertising. PPC marketing campaigns use strategic research to boost your ROI, so this is not a bad thing (ROI). Simply be aware that the majority of people can tell which SERP results are paid and which are natural results when they see them. The ultimate goal is to increase traffic from natural sources.
You can use Pay-per-click (PPC) advertising campaigns to boost organic traffic. However, if you're a Google searcher, you might prefer results that don't have the word "ad" next to them. Customers are likely to share your sentiments.
Put differently, if done correctly, paid search campaigns can be an effective tool for promoting your company's products and / or services to your target market. SEO tactics such as keyword searches will be used more frequently in organic search, which means that your content will be seen by a broader range of people who have a specific need.
Organic Searches Lead to Click-to-Share Behavior:
You must first understand click share to reap the benefits of SEO for your business. The total number of clicks that your business receives is known as the "click share." Only search and shopping campaigns will show this. Your business can grow as a result of its ability to attract more customers. Because organic results get a large share of clicks, the better your SEO, the more clicks you'll get.
There are a number of ways to use click share data in search and shopping campaigns, including ad groups, product groups, and shopping attributes. For click shares to be effective, you must first generate clickable impressions.
What does it mean to make more of an impression? That's right, SEO! Based on your past digital footprint and how much exposure your advertisements and other content have received, click share is an accurate estimate. SEO is driven by the quality, relevance, and quantity of your business's online presence, all of which contribute to your visibility.
SEO's Importance in the Digital Marketing Industry
---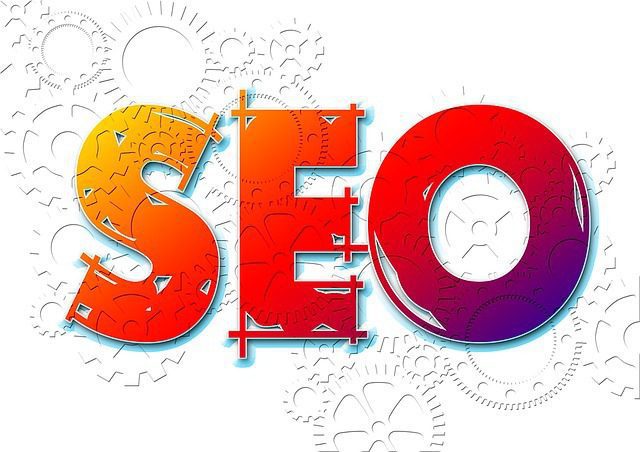 Experts at Metric Marketing understand that SEO can be a little intimidating. SEO is obvious, but how do you start? Is it even possible to measure how much of an impact your efforts have on your business after you've started? Fortunately, you've found this tutorial, and if need be, I am ready to assist.
You need to be the best at what you do because you will have to do it for as long as you want your website to rank well. In your digital marketing strategy, you must focus on creating content and websites that you know will produce results, rather than wasting time and effort on things that don't. Researching data is always truthful, and you should know exactly how to use it to your advantage.
Our White Hat SEO team works hand in hand with our data-driven approach to SEO. Unethical Black Hat SEO tactics have been replaced by the more ethical White Hat SEO approach. There are new ways for search engines to detect companies using questionable SEO tactics like keyword stuffing and cloaking, even though Black Hat SEO produces quick results.
If you're trying to manipulate search engines to your advantage, you'll only end up getting punished. With patience, you must believe that your efforts to develop ethical SEO methods will pay off. SEO's goal is to gain trust from search engines. Taking the time to analyze the facts and data will help you build a positive relationship with search engines such as Google, YouTube, and others.
Is SEO Something I Should Do?
---
Yes, that's the short answer! Search engine optimization (SEO) is a methodical, data-driven approach to improving the quality and visibility of your company's digital marketing. SEO is definitely a worthwhile investment of time because it will benefit your business in the long run. SEO necessitates a lot of careful planning. It's a dynamic, ever-evolving field of study.
SEO changes as new technology emerges and evolves. SEO (Search engine optimization) generates traffic, facilitates a brand, connects with clients, and has a direct impact on user experience. Your company's digital marketing approach will not be complete without SEO.
Conclusion About the Importance of SEO for a Website …
---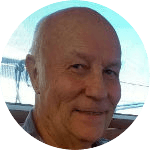 If you want to succeed in digital marketing, you need to apply a strong SEO strategy for your website. Contact me today if you have any questions about the importance of SEO for business website or about SEO in general.
I hope that you enjoyed reading this tutorial. If you have any other tips in this particular field, my readers and myself would like to hear from you. Should you have any problems and would like to find a solution, please make use of the box below. I normally respond within 24 to 48 hours. If you enjoyed reading this article please share it socially and post your appreciation in the comments area below, I will highly appreciate it!
Why is SEO so Important to a Website? – Get to the Top of the Searches! … RT Please #seo #seotips #seostrategy #seotools
Click To Tweet
I have been a Pro Member at LeadsLeap for many years, where I learned how to create my first website, popups, funnels, SEO, etc. and use all the FREE tools available. You are most welcome to join my team and learn how to become successful in business and retire early. I will personally mentor you for FREE. It is 100% FREE to join, learn and earn! So, click the button below and I'll see you on the other side …